A New Leaf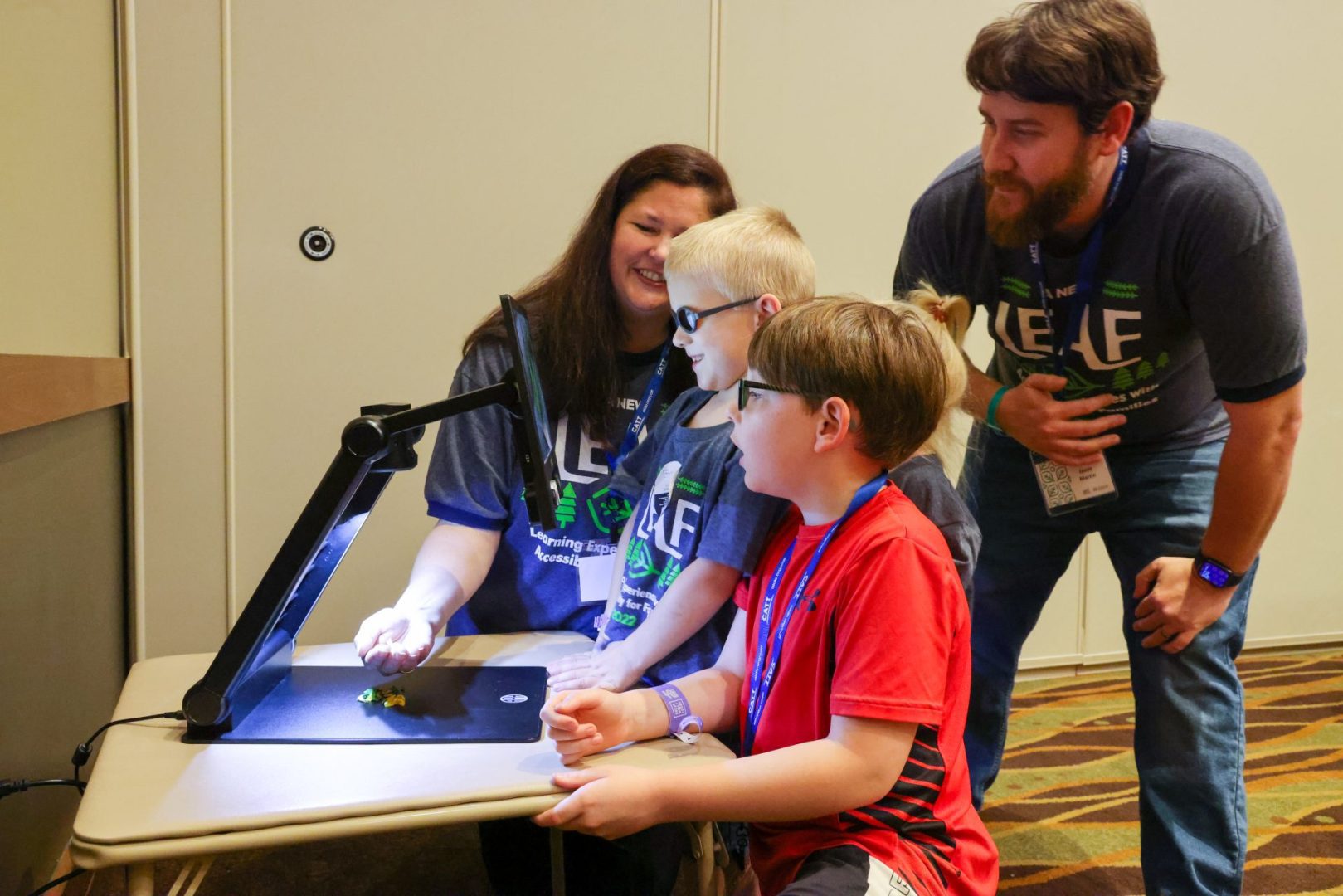 I always look forward to this chilly time of year, when the coffee tastes better, jackets become your best friend, and the leaves start to ominously pile up in the yard. It's a time for family and making connections while trying to stay warm. Winter isn't coming, it's already here, and the Center of Assistive Technology (CATT) has been busy this season with our latest conference, LEAF. Learning Experiences with Accessibility for Families was created as an introductory exploratory experience to train families and early learners on APH products and offer resources to begin the journey of education with Visual Impairments.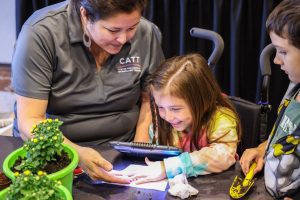 If you haven't read through our webpage, you might be curious about what the CATT program is. In 2019, the Alabama Institute for Deaf and Blind and the American Printing House for the Blind had the stellar idea to form a partnership with the mission of providing technology training, curriculum, programs, and events to Teachers of the Visually Impaired to support Visually Impaired and Blind students. Our team has a wide and varied knowledge of assistive technology, accessibility topics, and best practices with the mission of providing this resource across the Southeast United States, including Puerto Rico and the Virgin Islands.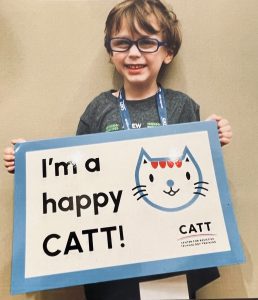 The CATT team wanted to find a creative and effective way to work with children and their families and last Spring we began brainstorming ideas that could work for the LEAF conference. What we came up with incorporated APH products in a fun and engaging way while allowing families to explore accessibility topics both separately and as a family affair. The LEAF schedule offered a student track with sessions designed specifically for young Visually Impaired and Blind students ages ranging from four through seven. Students got their hands dirty when potting plants and explored nature with a close-up view using the Juno and Jupiter magnification devices. They also made a collection of arts and crafts using a variety of accessible materials from APH and happily tested out some of our equipment like the Rib-it Ball. The parents' track had traditional sessions including an "Introduction to Visual Impairments" and an APH product overview. There were also a few experiential sessions with a teach-the-teacher/parent mindset with Laptime and Lullabies, and my personal favorite, Code and Go Mouse. The Code and Go Mouse session was structured so that the students could learn in our first session, then parents were trained on how to work with their kids, and then both groups came together for a full session of family play/learning together. Each family was given a Code and Go Mouse to take home and enjoy as an accessible group activity.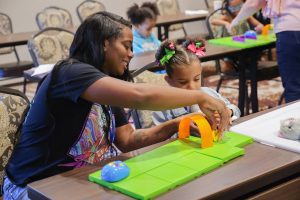 Our first conference was held in Pigeon Forge, Tennessee, and families who completed the training were invited to spend a day at Dollywood. Sadly, there were no sightings of Dolly Parton, although the conference center was filled with paintings, memorabilia, the smell of cinnamon bread, and Dolly's classic tunes played throughout the venue. Our second conference was in LaGrange, Georgia, at the Great Wolf Lodge. Our families were greeted with fuzzy wolf ears and a dancing wolf mascot as they arrived and were encouraged to explore a "magical" hotel. At night throughout the conference, LEAF families enjoyed an indoor waterpark, a few games of bowling, and a sweet goodbye at the Build-a-Bear Workshop. For many of our families, the two LEAF conferences served as their first big outing with their visually impaired kids. Part of the learning experience for parents was having social interactions with other families in similar situations and discovering that they belong to a larger community of support and encouragement. The gratitude expressed by both parents and students was simply indescribable, the impact the CATT team made on this group of families wasn't just seen or documented, it was felt by all staff.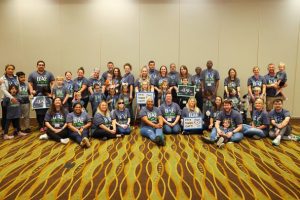 As we turn towards our own holiday season, our team is taking the time to look at the lessons gained from these conferences and improve them. I've already collected a nice list of products to add to my own sessions, and a few of our trainers have continued to follow up with additional training for our LEAF kids. We are excited to see where the new year takes us and with Spring on the horizon it seems like a perfect season to look for a new LEAF.
Jason Martin is a team member of the Center of Assistive Technology (CATT) Project, a collaboration between the APH and the Alabama Institute for Deaf and Blind (AIDB).
Share this article.