Brenda Stivers Joins APH as Customer Service Call Center Supervisor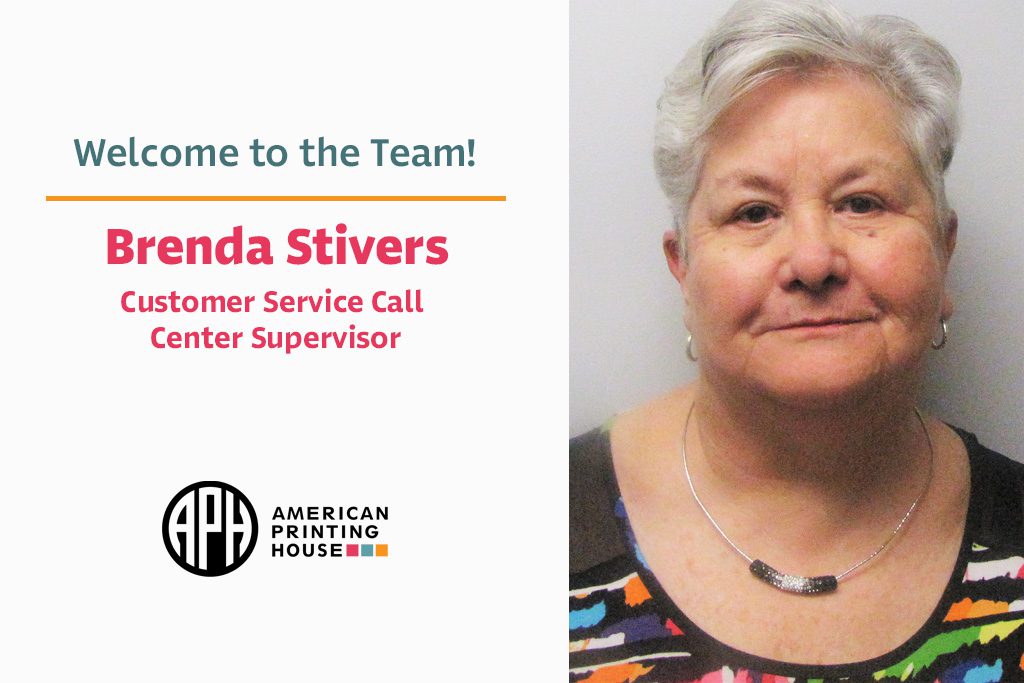 APH is pleased to announce the hiring of Brenda Stivers as the new Customer Service Call Center Supervisor.
Under the supervision of the Customer Experience Director, Brenda will collaborate with the Customer Service Operations Coordinator to supervise, coach, develop, and motivate our Customer Service team members to best serve APH customers, all while supporting APH's core values.
"I am excited to join APH because of their long history in developing products for people who are blind and visually impaired," said Brenda. "You've heard the Marine Corp slogan 'Leave no Man Behind.' I believe that this can be applied to APH, 'Do not leave any visually impaired person behind in this evolving world of technology.' I also feel that I have come full circle as one of my previous jobs was with the State Library for the Blind and Physically Handicapped in Frankfort."
Brenda has 30+ years of customer service experience with 10 years spent working in the contact center environment. Her most recent position was at the HIM Department at Norton Healthcare, where she served for 6 years as the Contact Center Supervisor. She said, "My experience will allow the Contact Center at APH to provide our customers the best experience possible through continual coaching/training of staff, system improvements, and process improvements. I want to ensure that the staff has all the equipment and training they need to provide the best customer experience and that we always exceed APH's visions. Together, through teamwork, the APH Customer Service Contact Center can become one of the best in the Louisville area."
Brenda lives in Louisville with her husband Kenny and 3 spoiled cats. She loves to travel, fish, and play games of all types.
Want to connect with or welcome Brenda? Send her an email at bstivers@aph.org.
Share this article.