Sign up to receive our latest newsletters.

December 2021
Meet the APH Outreach Services Team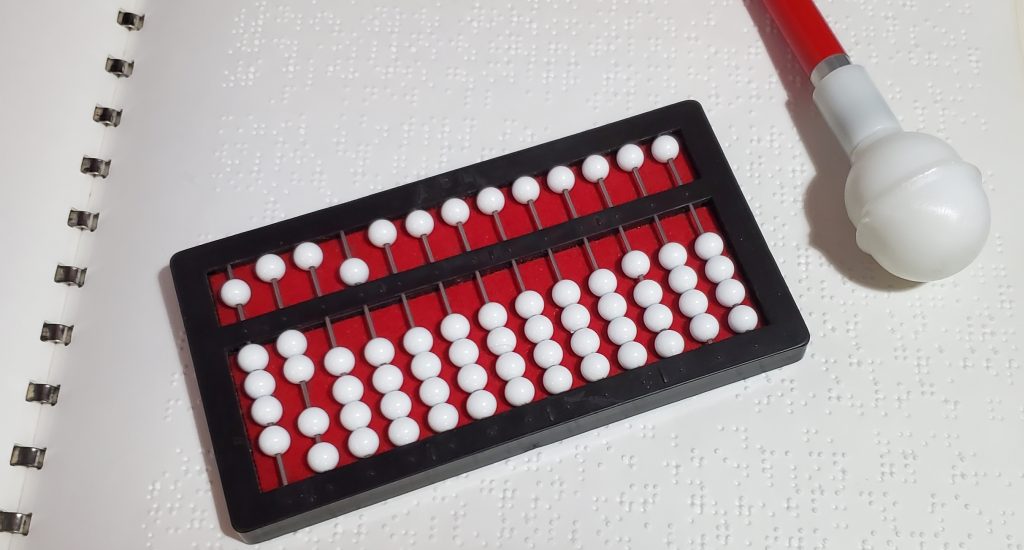 Lots of new faces have joined our Outreach Services team as Regional Specialists. Read our Outreach Services blog to learn about how they are working alongside the rest of the team to support educators across the US.
On the Road Again: Upcoming Conferences
We are so excited to be attending some conferences in-person in 2022! Check out the APH Travel Center section at the bottom of this newsletter to find out where you can come and see us.
The All-New Tactile Graphic Image Library is Here!


A new look and logo
A Frequently Asked Questions and Resource tabs
The highly requested "Reset My Password" and "Remember Me" sign-in options
Don't Worry, We've Still Got…
The same core curriculum subject categories
2,000+ free downloadable images
A collection cart to download multiple images with ease
The same great TGIL customer service: tgfeedback@aph.org
APH Welcomes Brenda Stivers as Customer Service Call Center Supervisor
We are pleased to announce the addition of a new member to the Customer Service team. As the new Customer Service Call Center Supervisor, Brenda Stivers will supervise, coach, develop, and motivate our Customer Service team members to best serve APH customers, all while supporting APH's core values. Learn more about Brenda by reading the blog, Brenda Stivers Joins APH as Customer Service Call Center Supervisor.
Congratulations to the 2021 APH-Papano Scholarship Recipients
Three students who are blind or visually impaired received college scholarships to support their studies in STEM or Fine Arts. Support for the scholarship was provided by a generous APH donor, Peter Papano. Learn more about the recipients and the APH-Papano Scholarship by reading our blog.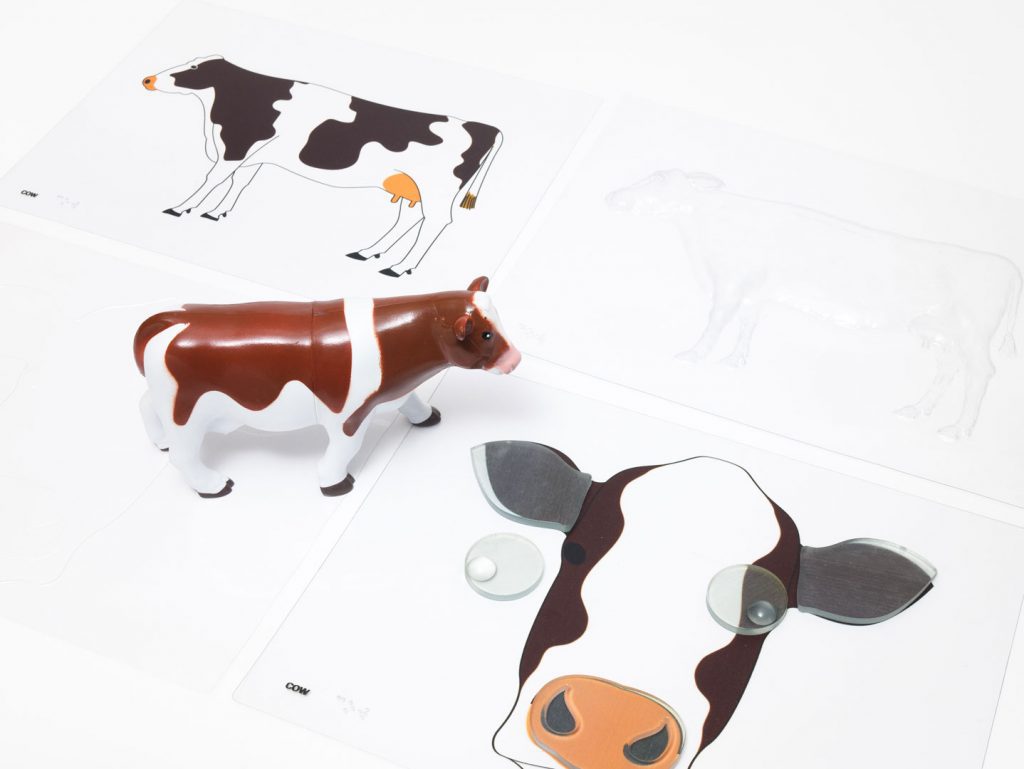 Designed for elementary students who have low vision and CVI, Animal Recipes is the first in a series of products that help students understand the salient features of animals as they build a cow, sheep, horse, goat, pig, goose, and rooster. Salient features are the key "ingredients" that make things unique (i.e.: How do you tell a pig from a cow?). This kit includes a realistic, full-body corresponding plastic toy, translucent 3D puzzle pieces to create animals' faces, print and tactile overlays that represent the animals' bodies, and a label for the name of each animal in print and braille.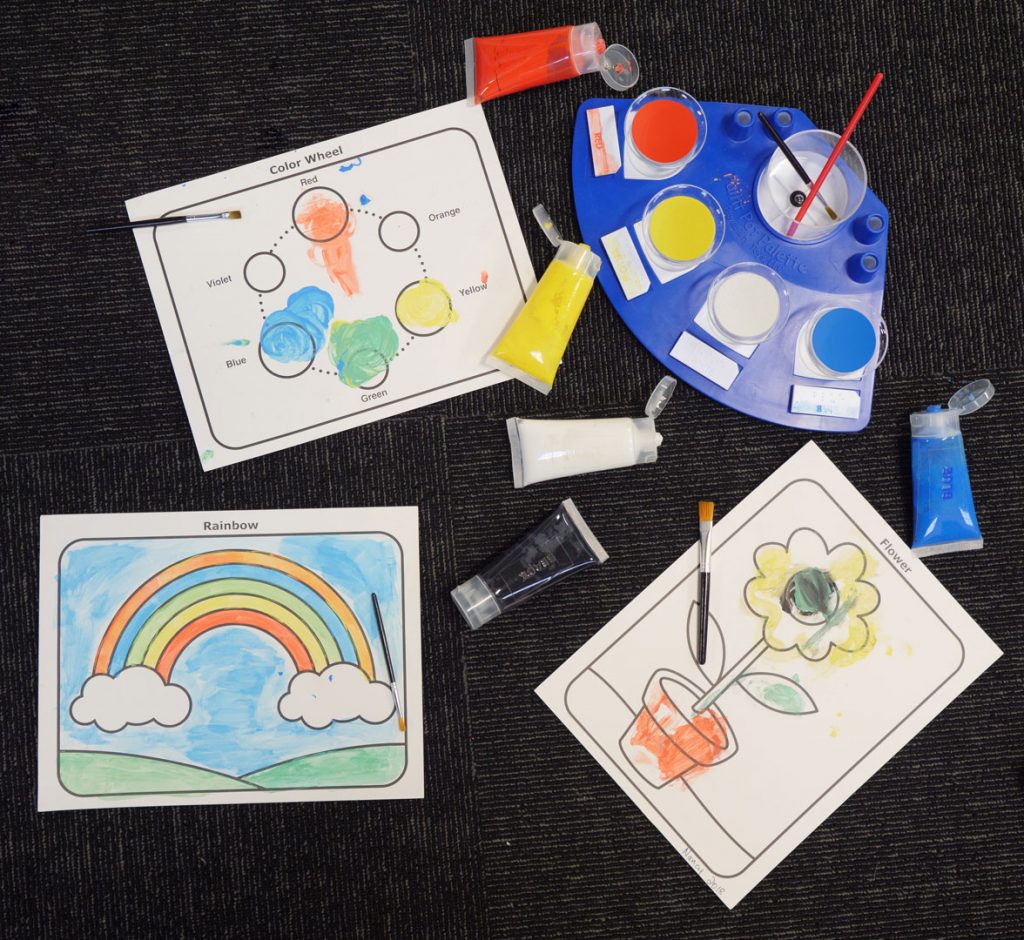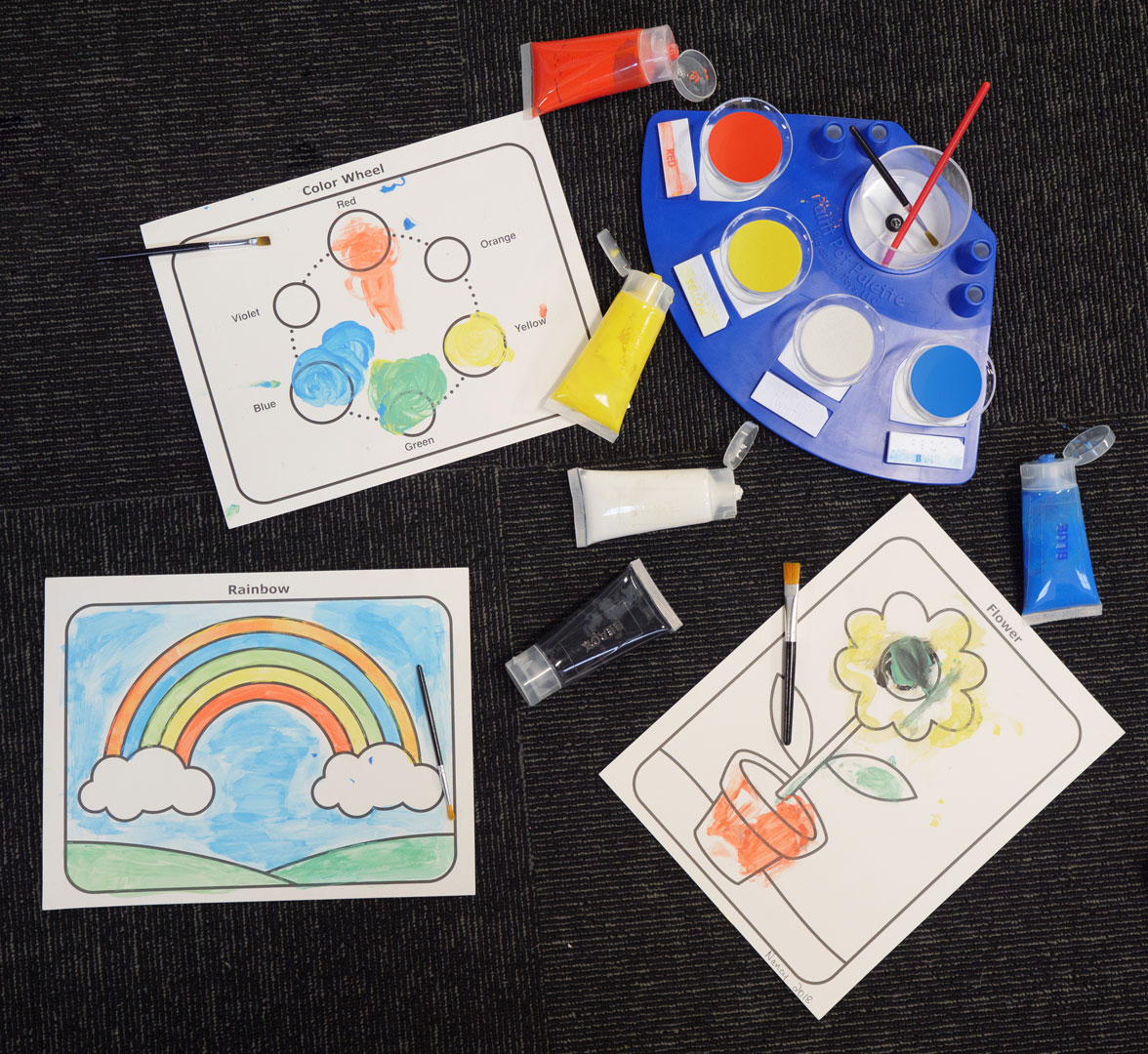 Now in UEB braille, Paint Pot Palette encourages visual and tactile exploration in beginning artists. The Paint Pot Palette includes a set of custom-made, whimsical drawings—by San Francisco artist, Debi Harrison—titled Color SENSEation. The pictures are printed and embossed on heavy paper; each picture is titled in print and braille. The embossed lines make it easy to trace the subjects with the fingers and then follow with a crayon or paint brush—this makes it easier for beginning artists to learn to color and paint.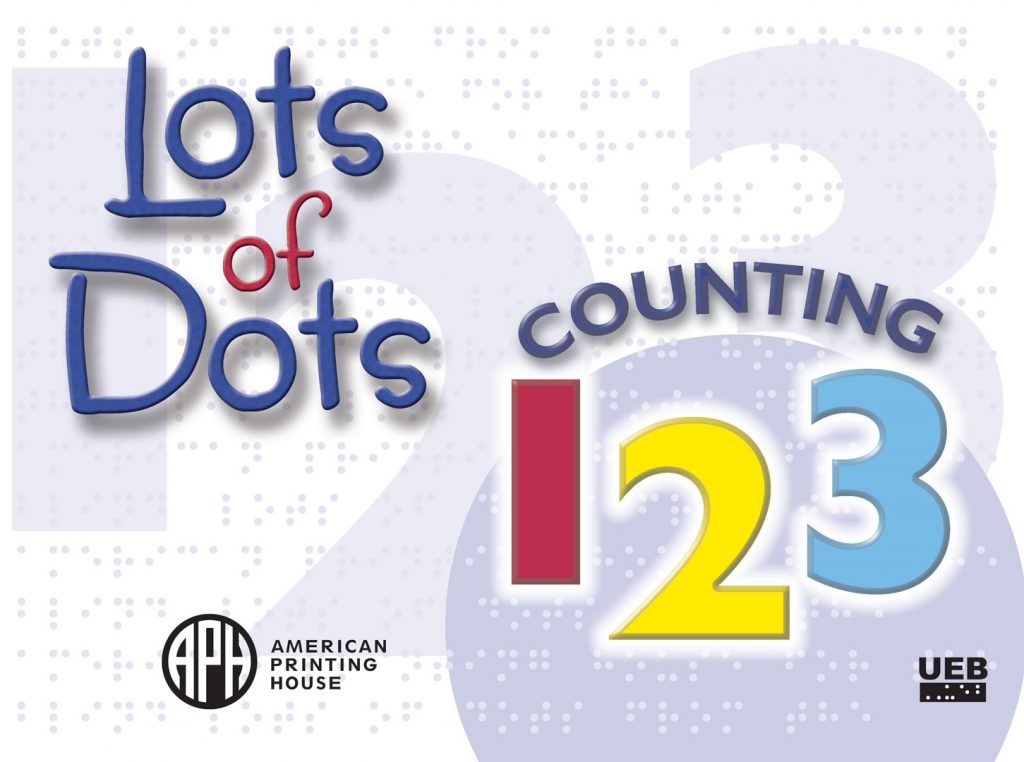 This beloved APH classic now offers a Parent/Teacher Enrichment Guide in UEB! Lots of Dots: Counting 1 2 3 is one book in the Lots of Dots Coloring Book Series, an exciting set of three raised-line coloring books designed for future large print and braille readers. This book presents the numbers 0-30 and then integers of 10 up to 90 in a fun format.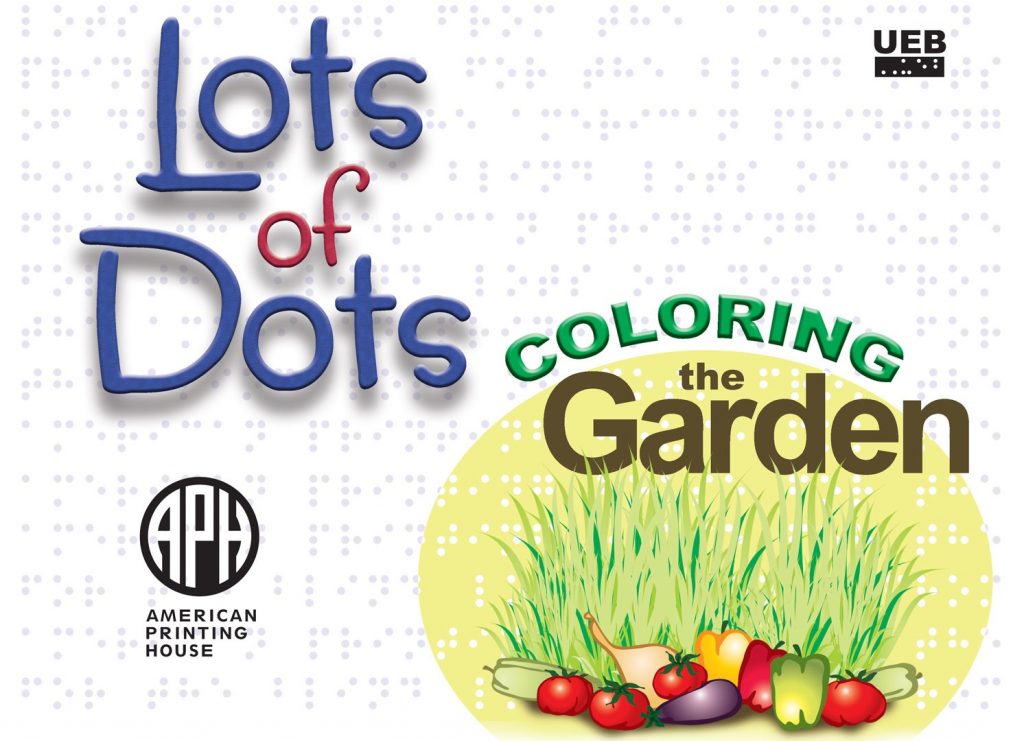 This beloved APH classic now offers a Parent/Teacher Enrichment Guide in UEB! Lots of Dots: Coloring the Garden is one book in the Lots of Dots Coloring Book Series, an exciting set of three raised-line coloring books designed for future large print and braille readers. The activities in this book present daily living skills, such as planning, organizing, and food preparation.
The Braille DateBook from APH is an attractive planner/organizer designed specifically for braille users! Use it at your desk or on the go; it is sturdy, compact, and fits in a backpack or briefcase.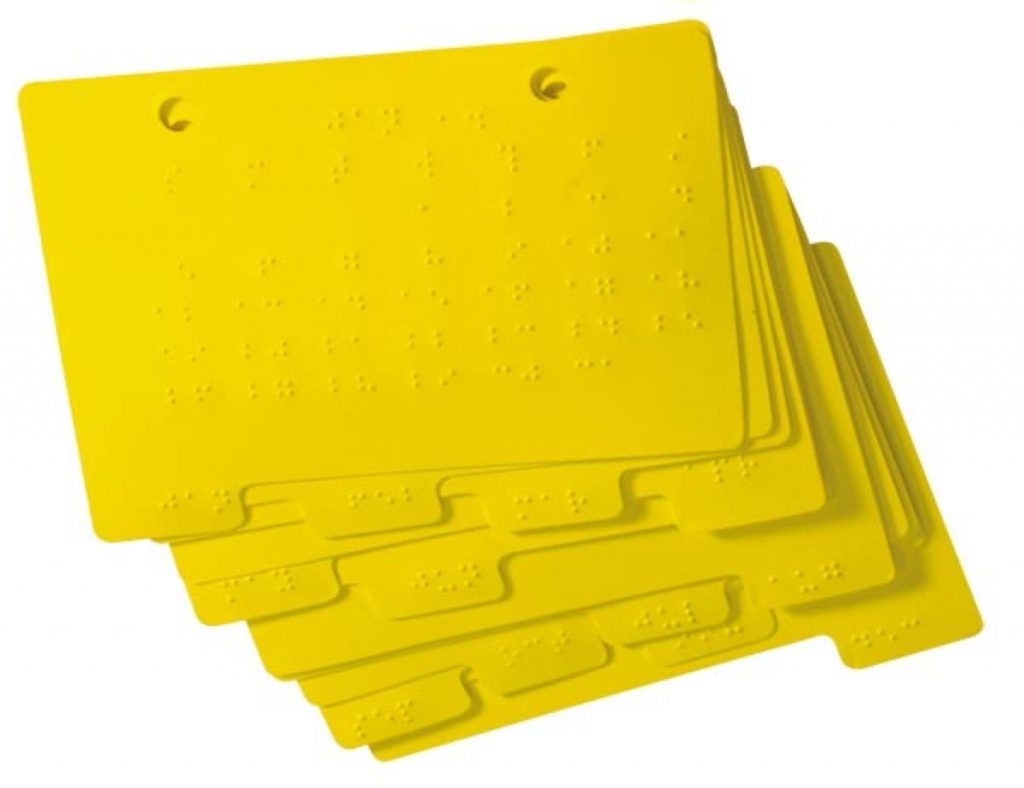 These punched, tabbed calendar pages are made of durable yellow plastic. The twelve brailled calendar tab pages cover one year.
APH Now Offering Mantis Q40 and Chameleon 20 Extended Warranties
APH, in partnership with HumanWare, is pleased to offer one- and two-year extended warranties on the Mantis Q40™ and Chameleon 20™! Beginning now through December 10th, all Mantis Q40 and Chameleon 20 owners have the option to purchase an extended warranty for their braille display, even if the unit is already out of warranty. After December 10th, extended warranties must be bought within 30 days of purchase of the unit which they are covering. Read our blog to find out more about the Mantis and Chameleon extended warranties and how you can purchase yours.
Code Jumper Puzzles Coming Soon!
We're excited to announce that we're developing a series of Code Jumper Adventure puzzles for students to solve. These puzzles serve as a supplement to the current Code Jumper curriculum and will be available in English only. We plan on launching the puzzles over a several-week period, from late December into early 2022. Read our Code Jumper Goes International article under the Educational Corner heading of this newsletter to learn more about these new puzzles, and stay tuned to your email and future issues of APH News for an announcement about their availability.

We would love to hear from you!
Go to our Get Involved webpage and participate in the following new surveys to share your feedback with us:
STACS Usage Survey
PageBlaster and PixBlaster Users: We Want Your Feedback!
Color-by-Texture Marking Mats—Customer Feedback Survey
Tactile Graphic Line Slate Feedback Request
We also added a new study to our page that calls for participants who are blind and visually impaired: APH Partnering with Portland State on Wayfinding Research Study.

Code Jumper Goes International
To support international access to inclusive coding education, the Code Jumper app, user guide, curriculum, and videos have all been translated into several languages, including French Canadian, European French, Latin American Spanish, European Spanish, German, and Brazilian Portuguese. To access these files, visit codejumper.com, and select your preferred language from the drop-down menu at the top right of the home page.
Where to purchase:
HumanWare is the international distributor for Code Jumper. In addition, Code Jumper is sold by CNIB, RNIB, and Vision Australia, as well as through other HumanWare distributors.
Special Thanks to:
They say it takes a village to raise a child, and it took nearly a village to support launching Code Jumper in multiple languages. Special thanks to:
Heather Kennedy McKenzie –Portuguese and European Spanish translation reviewer
Leyvis Valdes – CodeJumper.com tech support and Latin American Spanish translation reviewer
Karl Bronnbauer – German translation reviewer
Mike McDonald – Updating the Google Play Store, iTunes, and the app translations
Paul Ferrara and Robert Conaghan – Document accessibility reviewers
Anthony Jones – Coordination of file access and organization for reviewers
Coming Soon!
As a supplement to the current Code Jumper curriculum, we're developing a series of Code Jumper Adventure puzzles that are designed for students to use with little teacher intervention. The puzzles feature CJ, a catlike creature from outer space, who has traveled to Earth to learn about our world. Students can customize their adventures as they work through the puzzles. Puzzle themes include:
Space Adventure – Meet CJ while exploring the planet Jumpiter
CJ Gets a Job – Focusing on Selection and Algorithms
The Water Cycle – Focusing on Loops
Treasure Hunt – Focusing on Sequencing
CJ Solves a Riddle – Focusing on Decoding
Space Shuttle Send Off – Focusing on Counters
Day at the Amusement Park – Focusing on Selection
Where Does CJ Go Next? – Focusing on Selection
Each puzzle will be provided in multiple formats, including accessible PDF, MP4 audio file, and a BRF, and will include a custom sound set that will be available for download from the CodeJumper.com site. At this time, the puzzles will only be offered in English. We plan on launching the puzzles over a several week period from late December into early 2022. Please, stay tuned to your email and APH News for further updates.
If you have any questions, please, reach out to Code Jumper Product Manager, Leslie Farr Knox at lknox@aph.org.
Learn More About NIMAC
October was Blindness Awareness Month and Dyslexia Awareness Month. Did you know that the National Instructional Materials Access Center (NIMAC), ensures that students who are visually impaired or have print disabilities can obtain accessible educational materials to participate and succeed in school? Check out these blogs authored by NIMAC Project Director, Nicole Gaines to learn more about the NIMAC's positive impact.
We're Reimagining Low Vision Technology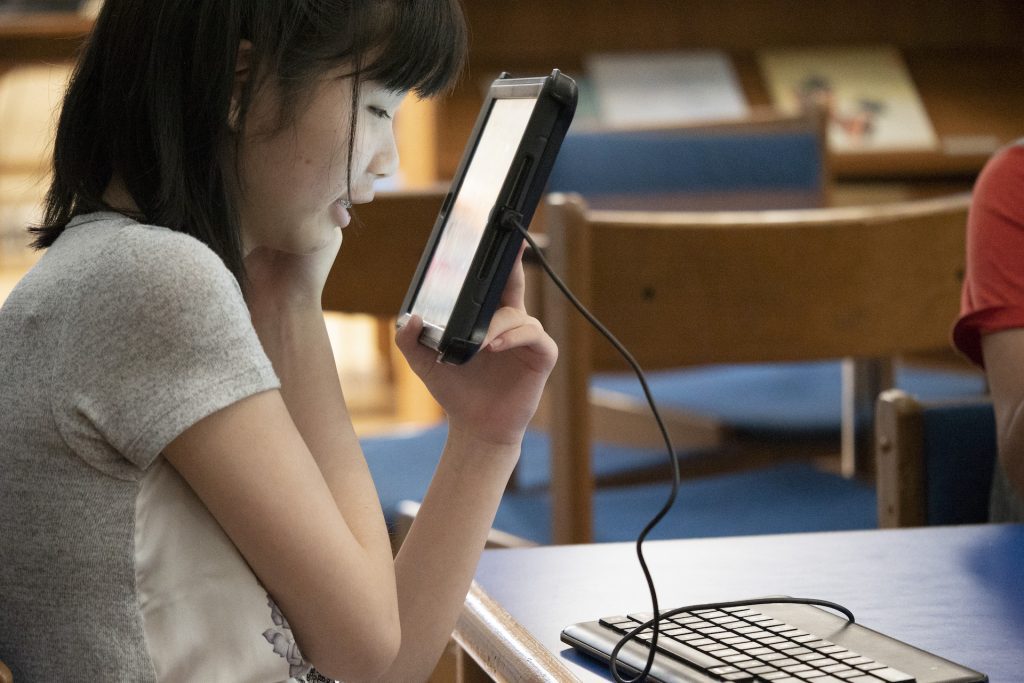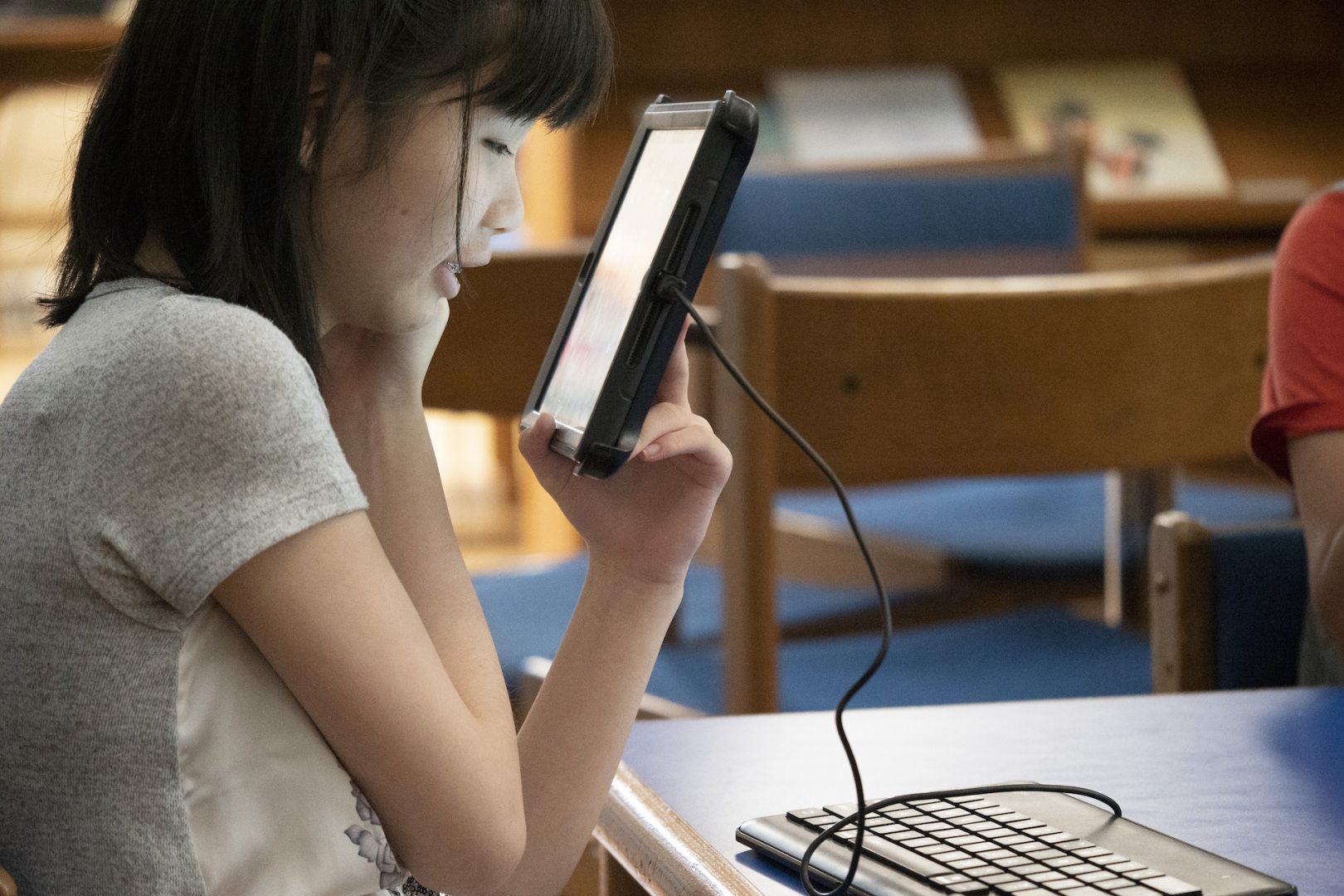 APH has a long-term strategy for developing low vision devices that adapt to each user's needs. Anne Durham, APH's VP of Innovation and Strategy, outlines the future of our Low Vision Technology Roadmap and how pricing, collaboration, and innovation can make this journey successful. To learn more, read our We're Reimagining Low Vision Technology blog.
APH Press Featured Publication
Foundations of Vision Rehabilitation Therapy, the second edition of Foundations of Vision Rehabilitation Teaching with Persons Who Are Blind or Visually Impaired, contains updated information and techniques vision rehabilitation therapists can use to assist transition-age students and adults who are blind and visually impaired, and who have multiple disabilities. The book's fifteen chapters discuss the different areas of service that VRT's provide, including psychosocial aspects of vision loss, personal management, recreation, braille, access technology, handwriting, other tactile forms of communication, adaptive kitchen skills, labeling objects, threading a needle, indoor O&M, and more. The text also contains information about how to reinforce the use of low vision aids in daily living activities for low vision clients. This book is a great tool for all professionals working in the field of vision rehabilitation therapy.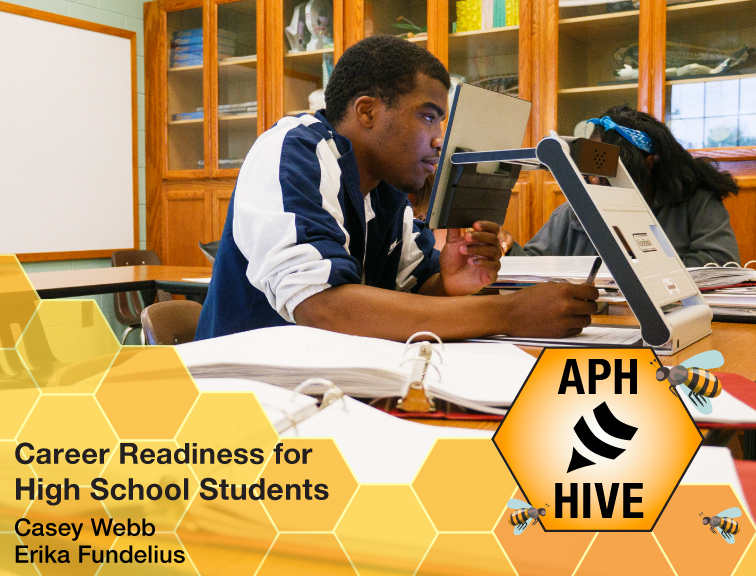 Did you know that unique, one-of-a-kind resources rest in the APH Hive? Courses like Career Readiness for High School Students (3.5 ACVREP credit hours) include teacher-friendly tools you won't find anywhere else!
Career Education Competencies-High School
Transition Competencies Checklist for Teachers of Students with Visual Impairments
Seeing is believing. Bee sure and stop by the APH Hive to build your toolbox of resources.
APH Behind the Scenes: Our Shipping Process
Have you ever wondered about the journey of APH products from our shelves to your hands? Find out by reading our blog about our shipping process.

Next on Change Makers
Change Makers: A Podcast from APH highlights the people who are making the biggest difference in the blindness field. In episode 41, National Family Literacy Month, we celebrated opportunities for families to read together. We discussed APH products that help plant the seeds for braille literacy, and the APH Press books that are good for educators teaching braille to children. We also looked at Braille Tales, an early childhood program that helps develop braille awareness skills and an enthusiasm for literacy in the hearts of young children through free books that feature print and braille.
Check out episode 42, Tactile Graphics, to hear a discussion about tactile literacy. Listen as we learn more about how tactile images are created, recent upgrades to APH's Tactile Graphic Image Library, what APH products encourage tactile literacy, and the process of teaching students tactile literacy.
Missed one? Don't worry. Find all episodes of Change Makers on our website.

From the AFB Helen Keller Archive
The accidental discovery of a hand-written manuscript from 1915 in the AFB Archive sends our blogger, Justin, on his own journey of discovery in A Barrel of Documents.

We'll be at the following upcoming conferences. We hope to see you there!
NCSAB (National Council of State Agencies of the Blind)
Virtual
December 6-10, 2021
The ConnectCenter will be exhibiting at this conference. Register for NCSAB.
CES (Consumer Electronic Show)
Las Vegas, NV
January 5-8, 2022
APH will be sharing a booth with GoodMaps. Register for CES.  
DVIDB/CEC (Council for Exceptional Children)
Orlando, FL and virtual
January 15-19 and February 1-4, 2022
Please note that the DVIDB (Division on Visual Impairments and Deafblindness) Pre-Conference will occur on January 15. The 2022 CEC Convention will be held in-person in Orlando, FL on January 16-19, 2022. The virtual program components will take place on February 1-4, 2022. APH's Southeast Regional Specialist, Jeff Schwartz, will be providing training on the FVLMA (Functional Vision Learning Media Assessment) Kit at this conference. Register for CEC.
ATIA (Assistive Technology Industry Association)
Orlando, FL
January 26-29, 2022
Join APH's William Freeman, Tactile Technology Product Manager, and Greg Stilson, Senior Director of Global Innovation, for the presentation eBRF: Creating Dynamic Braille with a New Standard on Friday, January 28, 2022 from 8:30-9:30 a.m. Also, don't forget to stop by the booth we are sharing with CATT (Center for Assistive Technology Training) at AIDB (Alabama Institute for Deaf and Blind). Register for ATIA.

Looking for More?
Subscribe to to stay current. Find previous editions in our newsletter archive.