Sign up to receive our latest newsletters.

February 2022
Tactile Literacy Tools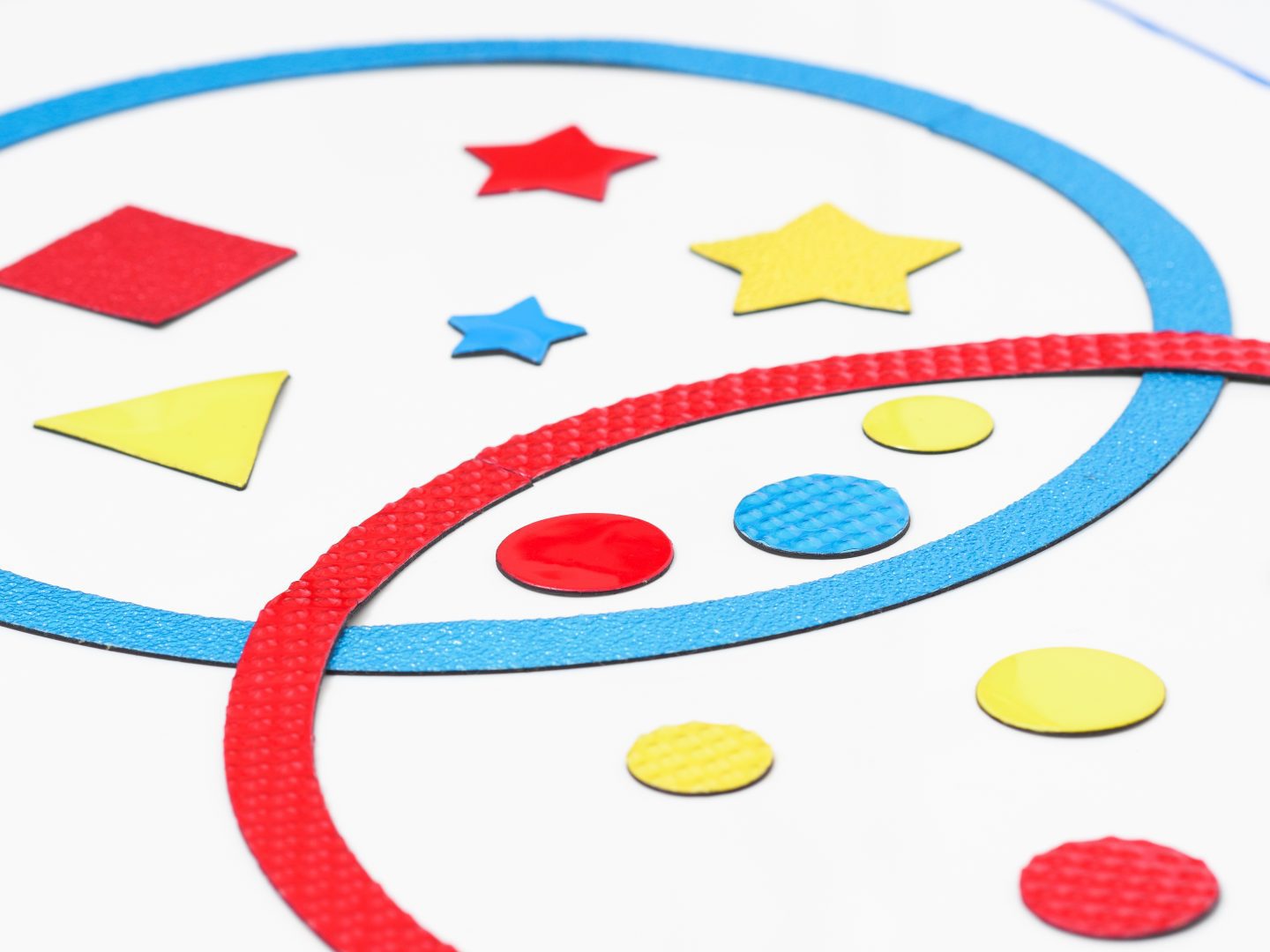 Tactile literacy skills help students as they learn to read braille and understand maps, graphs, and advanced geometry. Read our Building Your Tactile Literacy Toolkit blog to discover related APH products for your classroom, and check out the blog An Inside Look at the TGIL to learn how you can obtain free tactile graphics for students.
New Prices for APH Products
Due to the COVID-19 pandemic, supply chains across the world have been disrupted. You can see this all around you, from shortages in the grocery store or your favorite retail store, to scarcity of new cars and other technology, due to the limited availability of parts and components.
We have experienced similar supply chain issues at APH, including:
overseas shipping delays;
factory shutdowns by some manufacturers who provide parts for our products;
shortages of supplies, which affect our ability to stock some of our kits fully; and,
increased prices for many of the components that make up our products.
Our vendor partners are experiencing these same increases, especially in the electronic components needed to manufacture our high-tech products, like magnifiers, refreshable braille devices, and embossers.
APH has worked diligently to find a solution that would allow us to continue to deliver the products our customers need during these challenging times. While we are streamlining internal processes to help reduce costs where we can, we have also had to make the difficult decision to change the pricing structure of some APH products. These price changes are partly due to the rising costs passed on to us by our vendors, but also to cover APH's rising costs of manufacturing and production over the past year.
Know that we do not take this action lightly. To fulfill our mission of "providing accessible and innovative products, materials, and services for lifelong success," we have to reposition our product prices to better reflect the cost to manufacture, warehouse, and ship them.
If you have any questions, please reach out to the APH Customer Experience team at 800-223-1839. We are also happy to address any questions during the February 10 EOT Call. We appreciate your continued support.
Welcome New EOTs
EOTs play an integral role, making sure APH products get into the hands of the students who need them. We're excited to welcome the following new EOTs to the APH family:
Deborah Adams – West Virginia
Lexi Holsapple – Missouri
Mike Torres – California
Paul Schroeder Recognized as a 2021 Henry Viscardi Achievement Award Recipient
APH's Vice President of Government and Community Affairs, Paul Schroeder, has been selected as a 2021 Henry Viscardi Achievement Award recipient. Paul is also a newly elected ATIA Board Member. We're proud to see such an accomplished member of our team being recognized by the field. Join us in congratulating Paul by watching the awards ceremony now.
APH Winter Wonderland Sale 2022
Visit our website to see which APH products are on sale while supplies last. Happy shopping!

APH Braille Literacy Needs Priority Survey
Help us better understand your braille literacy product needs! We have recently identified some gaps in our product offerings and want to hear from you about where you see the strongest need. Please, share your thoughts with us by taking the APH Braille Literacy Needs Priority Survey by Monday, Feb. 7.

Making Graphics for PixBlaster and PageBlaster
How do you create high-quality tactile graphics with APH's line of embossers? Read our Making Graphics for PixBlaster and PageBlaster blog to learn more.
APH Software Engineer Featured in Learning Resources Blog
Ken Perry, APH Software Engineer, was recently interviewed for a Learning Resources website blog, The Road to Creating the Accessible Code and Go Mouse. In addition to discussing the Accessible Code and Go Mouse, Perry also shared about his early childhood and how he got into coding. Read the Learning Resources blog.
ABIDE Office Hours
On February 2, APH's Accessibility, Belonging, Inclusion, Diversity, and Equity (ABIDE) department held its first office hours, which will now occur every Wednesday from 3:30 to 4:30 PM Eastern time pending availability. Office hours are open to APH employees, EOTs, those who contact APH with ABIDE-related questions, and those working in the field of education for the blind and visually impaired. We offer guidance on all areas included in our department title. Do you have accessibility questions? Feel free to stop by. Want to make your programs more inclusive? We would love to chat with you!

Meaningful Image Descriptions for Social Studies Content
Offering equitable access to maps, graphs, diagrams, and images remains challenging for braille readers. Enroll in the 2.5 ACVREP credit course Meaningful Image Descriptions for Social Studies Content and learn how to create image descriptions that provide students immediate and enhanced access to visual content used in social studies.
Visit the APH Hive today and start learning for FREE.

Calling Transition Students Ages 14 to 24! Join the CareerConnect Student Advisory Committee!
APH CareerConnect is seeking blind and low vision high school and college students ages 14 to 24 to serve on our CareerConnect Student Advisory Committee.
The committee will:
Meet up to six times a year on Zoom alongside APH ConnectCenter staff to share insights and identify information and resource needs for transition-age youth with visual impairments
Assist in developing blogs and related content for peers transitioning from high school to college, school to work, and/or training programs
Engage with community audiences nationwide to share first-hand experiences with APH CareerConnect, APH ConnectCenter, and transition resources and services
For information on how to apply and to receive the full announcement with criteria, please, email your interest to Richard Rueda, APH CareerConnect Digital Content Manager, at rrueda@aph.org, by Tuesday, February 15, 2022 at 11:59 PM PST. APH CareerConnect will announce the 2022-2023 Student Advisory Committee by Tuesday, March 1, 2022.

GE Appliances Partners with Visually Impaired Preschool Services
In a recent article, GE Appliances said they are partnering with Visually Impaired Preschool Services (VIPS), which is based in Louisville, KY. The company is supporting VIPS' Kids Town, which helps children understand and safely use kitchen appliances. Read more about the GE and VIPS partnership.
The Disc Jockey's Guide to Golf
There are many ways in which golf can be made accessible for people who are blind and visually impaired. Read this BlindNewWorld article to learn about how Roger Cole continues to enjoy his favorite sport after he lost his vision.

Touching on History: Stories from the Museum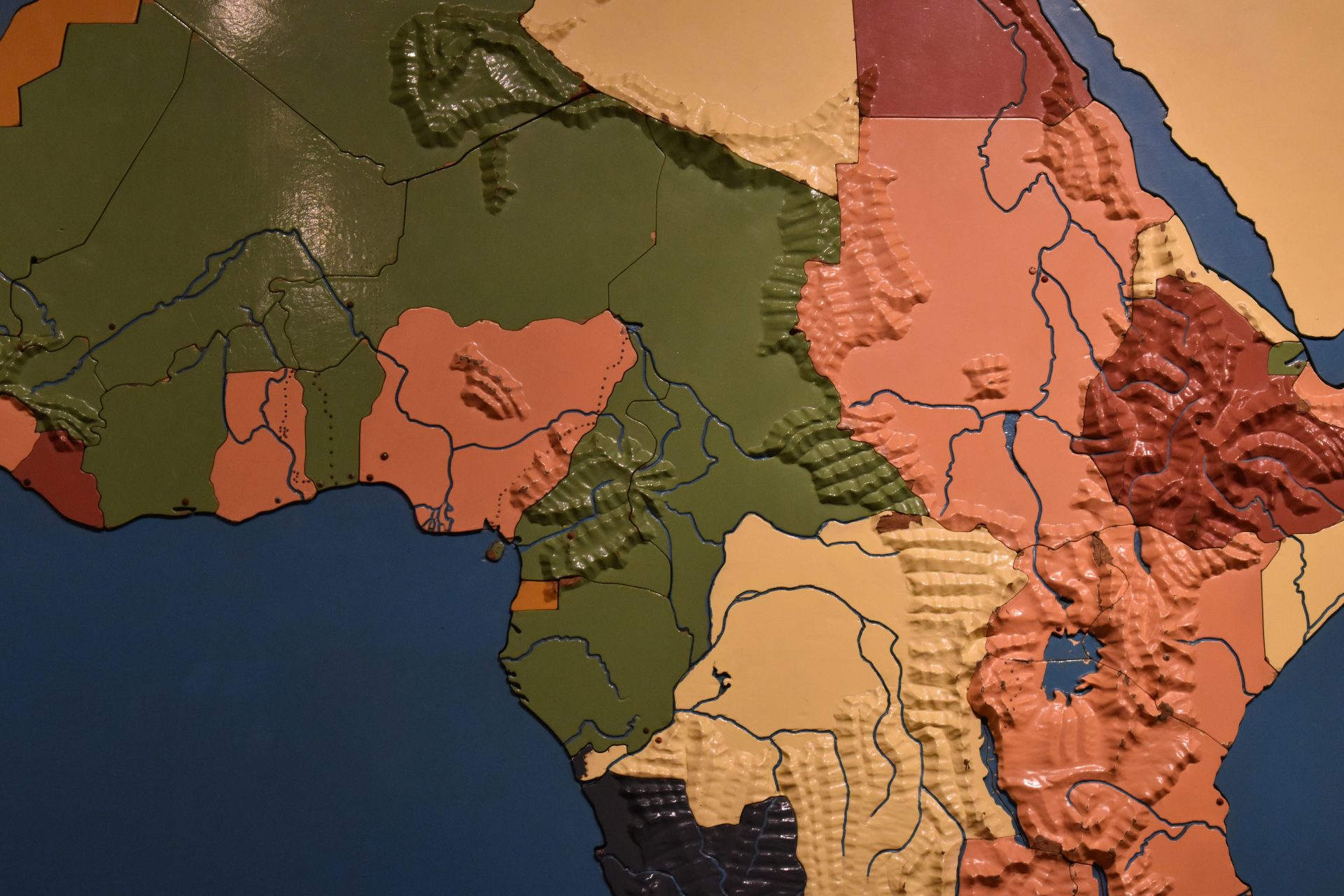 APH has been making tactile maps for many years. Read our latest blog The History of Puzzle Maps to learn about how the manufacturing process has changed over time.

We'll be at the following upcoming conferences. We hope to see you there!
Texas Focus
Virtual
February 10–12, 2022
APH will be presenting at this virtual conference.
CSUN
Anaheim, CA
March 12–18, 2022
Stop by the APH booth and join our team for the following presentations:
Polly: Gaming the Way to a Braille Display by Donna McClure-Rogers and Greg Stilson
Braille Dots Serving 21st Century Needs by William Freeman and Greg Stilson
Using Voice Applications to Improve the User Experience by Tyler Maddox and Greg Stilson
Educational Tools: APH Mantis Q40 and APH Chameleon 20 by Leslie Weilbacher
VAVF
Virtual
March 30, April 6, and April 13, 2022
APH will be present at this virtual conference.
AOTA Annual Conference and Expo
San Antonio, TX
March 31–April 3, 2022
Meet our staff in the exhibit hall.
For more information about upcoming appearances, check out our Conferences page.
Looking for More?
Subscribe to to stay current. Find previous editions in our newsletter archive.