Sign up to receive our latest newsletters.

January 2022
Looking Forward: Our Braille Technology Roadmap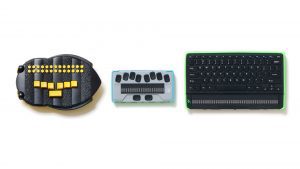 Happy Braille Literacy Month!
We're expanding our offerings of braille technology products for students of all ages. Learn about our current products, the products to come, and our plans for the future by reading our blog Looking Forward: Our Braille Technology Roadmap.
Welcome New EOTs
EOTs play an integral role, making sure APH products get into the hands of the students who need them. We're excited to welcome the following new EOTs to the APH family:
David Stupay, TX
Megan Martin, FL
Armando Gonzalez, PR
William Tubilleja, NC
Olive Ioane-Isako, American Samoa
Elizabeth McLaughlin, CT

Next on Change Makers
Change Makers: A Podcast from APH highlights the people who are making the biggest difference in the blindness field. Listen to Change Makers episode 43, Looking Toward 2022, as we talk to APH officials about what they want to see, from renovations and innovations, to finances and equality. We also talk to APH committee members about what they want to see for APH in 2022.
Missed one? Don't worry. Find all episodes of Change Makers on our website.
APH Winter Wonderland Sale 2022
Visit our website to see which APH products are on sale while supplies last. Happy shopping!

Braille Resources
Need assistance finding great resources to teach braille? Visit our Building Your Braille Literacy Toolkit blog for helpful solutions.
APH Press Featured Publication
Beginning with Braille: Firsthand Experiences with a Balanced Approach to Literacy has been the go-to resource for educators teaching braille to beginning students for more than 15 years. The text includes creative and practical strategies for designing and delivering quality braille instruction and offers teacher-friendly suggestions for many areas, such as reading aloud to young children, selecting and making early tactile books, and teaching tactile and hand movement skills. Plus, there are tips on designing worksheets, introducing braille contractions, teaching the use of the braillewriter, and facilitating the writing process in braille. Chapters also address guidelines for individualizing instruction, the literacy needs of students with additional disabilities, and assessment of student progress in developing literacy skills.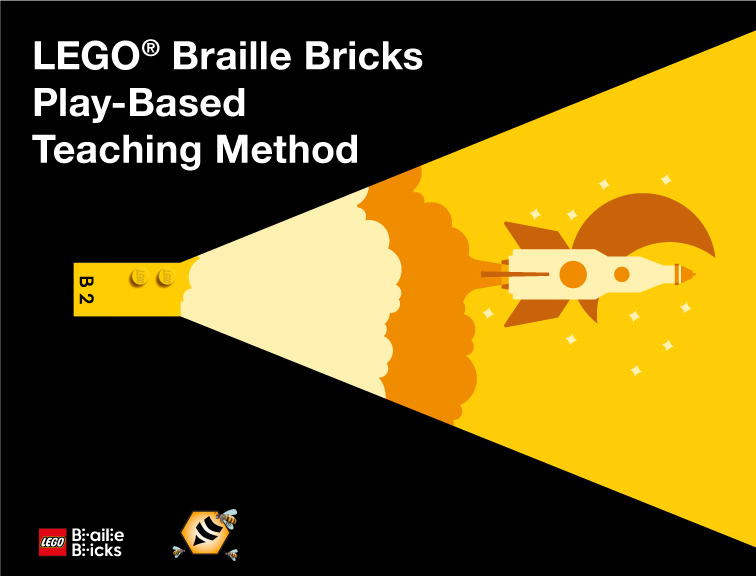 Looking for ways to re-define play and re-imagine learning for braille instruction? Then look no further than the APH Hive! Enroll in the four-ACVREP-credit course, LEGO Braille Bricks Play-Based Teaching Method to discover learning through play principles and explore ways to facilitate learning using LEGO Braille Bricks.
Visit the APH Hive today and start learning for FREE.

Five Reasons Parents Should Learn Braille
In honor of Braille Literacy Month, we wanted to highlight the importance of braille. Read this FamilyConnect blog by TVI Sara Edwards to discover the benefits of learning braille as a parent of a child who is blind or visually impaired.
APH ConnectCenter Launches Career Conversations
Join the team at APH CareerConnect for the launch of our Career Conversations series. Richard Rueda, Digital Content Manager, and guest cohosts will welcome, introduce, and engage with working blind and low vision professionals from all backgrounds. Doctors, lawyers, teachers, musicians, scientists, and many others will step onto the CareerConnect stage on Zoom beginning this January and throughout 2022. Each interview will begin with a discussion on how our featured working professional started and ended up in their career, including how advocacy, determination, and confidence played a role throughout their successful journey.
The remainder of the hour-long session will provide an opportunity for transition-age students and curious job seekers to ask follow-up, career-related questions. Providing this platform for young adults, job seekers, teachers, and rehabilitation professionals allows for additional ways to network and practice informal informational interviewing.
Join us and meet Lucy Greco, Accessibility Evangelist with the University of Berkley, California, during our inaugural event, January 6, 2022 from 6-7 PM EST. Career Conversations will also be recorded and archived on the APH ConnectCenter YouTube channel.

Take the Challenge: How the Braille Challenge Promotes Literacy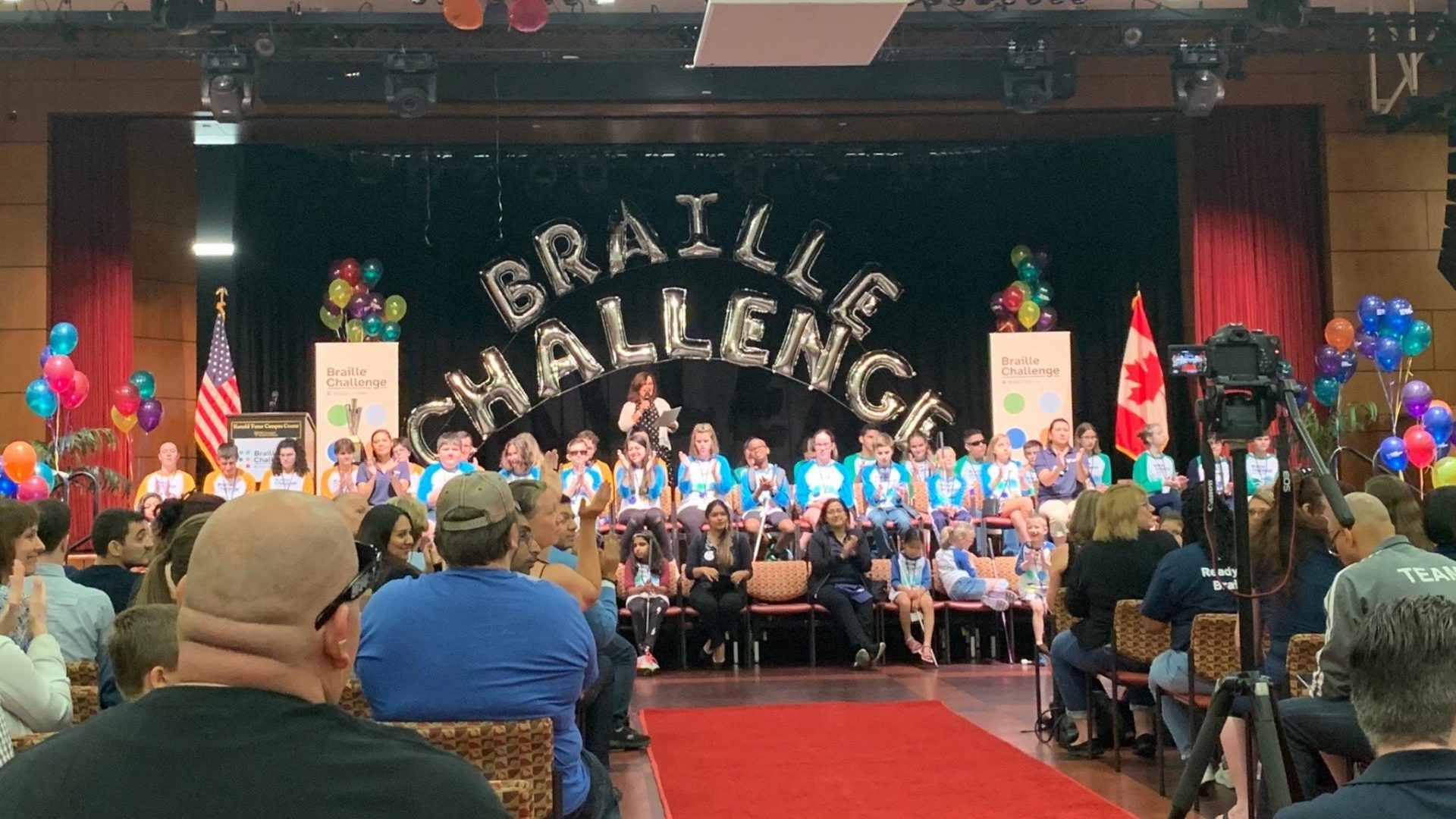 It's January, and Braille Challenge season has officially begun. Learn more about this braille literacy competition and how your students can participate by reading our Braille Challenge blog post.
Increasing Inclusion Opportunities in Student Education in Papua New Guinea
According to a recent UNICEF post, "The Australian Government and the Global Partnership for Education have supported the National Department of Education and UNICEF in making inclusion a special focus of the COVID-19 Education in Emergencies Response and Recovery." As part of their efforts in Papua New Guinea's mainstream education system, the Reach & Match Learning Kit will be distributed to 8 IERCs in the EERRP. Read the blog Inclusion—a Special Focus of PNG's Education in Emergencies Response and Recovery to learn more about other efforts to support students with disabilities.
A Holman Prizewinner Making a Difference
In July 2021, the LightHouse for the Blind and Visually Impaired awarded the Holman Prize to Robert Malunda from Zimbabwe, Africa. He plans to use these funds to aid in the mission of his organization Gateway to Elation, which aims to provide computer, orientation & mobility, and social skills training to blind Zimbabweans in rural areas across the country. Read Robert's story in the LightHouse newsletter.

Treasures from the APH Libraries
Susan J. Spungin (1990). Braille Literacy: Issues for Blind Persons, Families, Professionals and Producers of Braille. American Foundation for the Blind.
Written by Susan Spungin, a 2018 Hall of Fame: Leaders and Legends of the Blindness Field inductee, Braille Literacy presents Dr. Spungin's speech given at the 1989 National Convention of the National Federation of the Blind on the topic of braille literacy. Recognized as one of the first professionals to acknowledge that the visual efficiency had moved too far away from braille instruction and into a print-at-all-costs mentality, the speech and its ensuing pamphlet is a recognition and call to action on the issue of braille literacy.
Dr. Spungin concisely speaks on the issue of illiteracy, transitioning to the topic of braille and the concern about the decrease of braille writing and reading in the United States. She explores the common explanations, pushing back on quick fixes, bandwagon mentalities, and misgivings of the period. For those familiar with Dr. Spungin's work, her fierce intellect shines through. From definition, to instruction and teaching, to the importance of locating and accessing reading materials for people who are blind and visually impaired, Dr. Spungin asserts for the use of and importance and positive effects of braille literacy throughout, concluding her belief that "braille is an assertion of equality between blind and sighted persons with respect to written communication" (p. 12).
Though written in a pre-internet, pre-digital world, many of the points, focus, and message remains relevant, if not more so, some 30 years later. Read Braille Literacy now.
Please note that anyone wishing to read this file who is blind and visually impaired should download the DAISY or EPUB files. These files can be read using the EPUB or DAISY reader of your choice.

We'll be at the following upcoming conferences. We hope to see you there!
DVIDB (Division on Visual Impairments and Deafblindness) CEC Pre-Conference
Virtual
January 11, 2022
APH's Southeast Regional Specialist, Jeff Schwartz, will be providing training on the FVLMA (Functional Vision Learning Media Assessment) Kit at this conference. Register for the DVIDB/CEC Pre-Conference.
CEC (Council for Exceptional Children)
Orlando, FL and virtual
January 16–19 and February 1–4, 2022
The 2022 CEC Convention will be held in-person in Orlando, FL on January 16–19, 2022. The virtual program components will take place on February 1–4, 2022. Register for CEC.
ATIA (Assistive Technology Industry Association)
Orlando, FL
January 26–29, 2022
Join APH's William Freeman, Tactile Technology Product Manager, and Greg Stilson, Senior Director of Global Innovation, for the presentation eBRF: Creating Dynamic Braille with a New Standard on Friday, January 28, 2022 from 8:30–9:30 a.m. Also, don't forget to stop by the booth we are sharing with CATT (Center for Assistive Technology Training) at AIDB (Alabama Institute for Deaf and Blind). Register for ATIA.
Texas Focus
Virtual
February 10–12, 2022
APH will be exhibiting at this virtual conference. Register for Texas Focus.

Looking for More?
Subscribe to to stay current. Find previous editions in our newsletter archive.