Sign up to receive our latest newsletters.

March 2022
Enter the 2022 APH InSights Art Competition!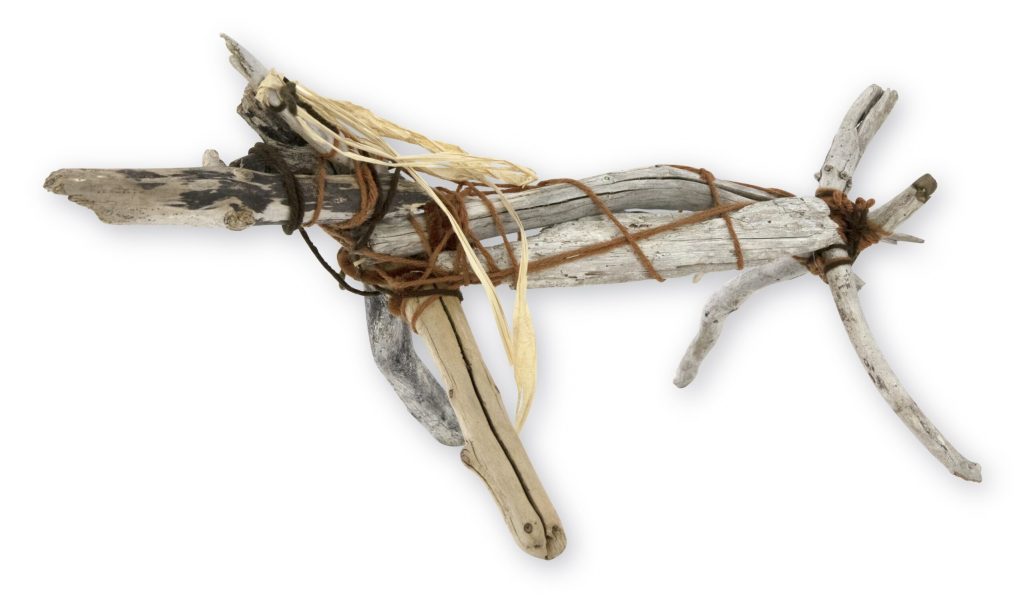 The InSights Art 2022 season is in full swing! Artists have until April 22, 2022 to send in their original artworks. Entry forms are located at insights-art.org. Instructions can be downloaded separately. Send your pieces to APH via email (insights@aph.org) or mail at:
InSights Art
1839 Frankfort Avenue,
Louisville, KY 40206.
We are so grateful for each and every participant and are excited to see your beautiful entries! If you have any questions, please contact insights@aph.org or moutland@aph.org.
Learn more about the competition by reading our blog Behind the Canvas: An Inside Look at the APH InSights Art Competition.
Welcome New EOT's
EOTs play an integral role, making sure APH products get into the hands of the students who need them. We're excited to welcome the following new EOTs to the APH family:
Thomas Babauta – Guam
Samantha Picciano – Louisiana
APH Virtual ExCEL Academy for Students is Back!
New for 2022: We have shifted to after-school hours and Saturdays. This means more opportunities for students to catch live classes. We have a range of classes focused on ECC areas, taught by awesome professionals. You don't want to miss these classes! Visit our ExCEL Academy webpage to learn more and register.
Introductory Coding Courses for Blind and Low Vision College Students and Adults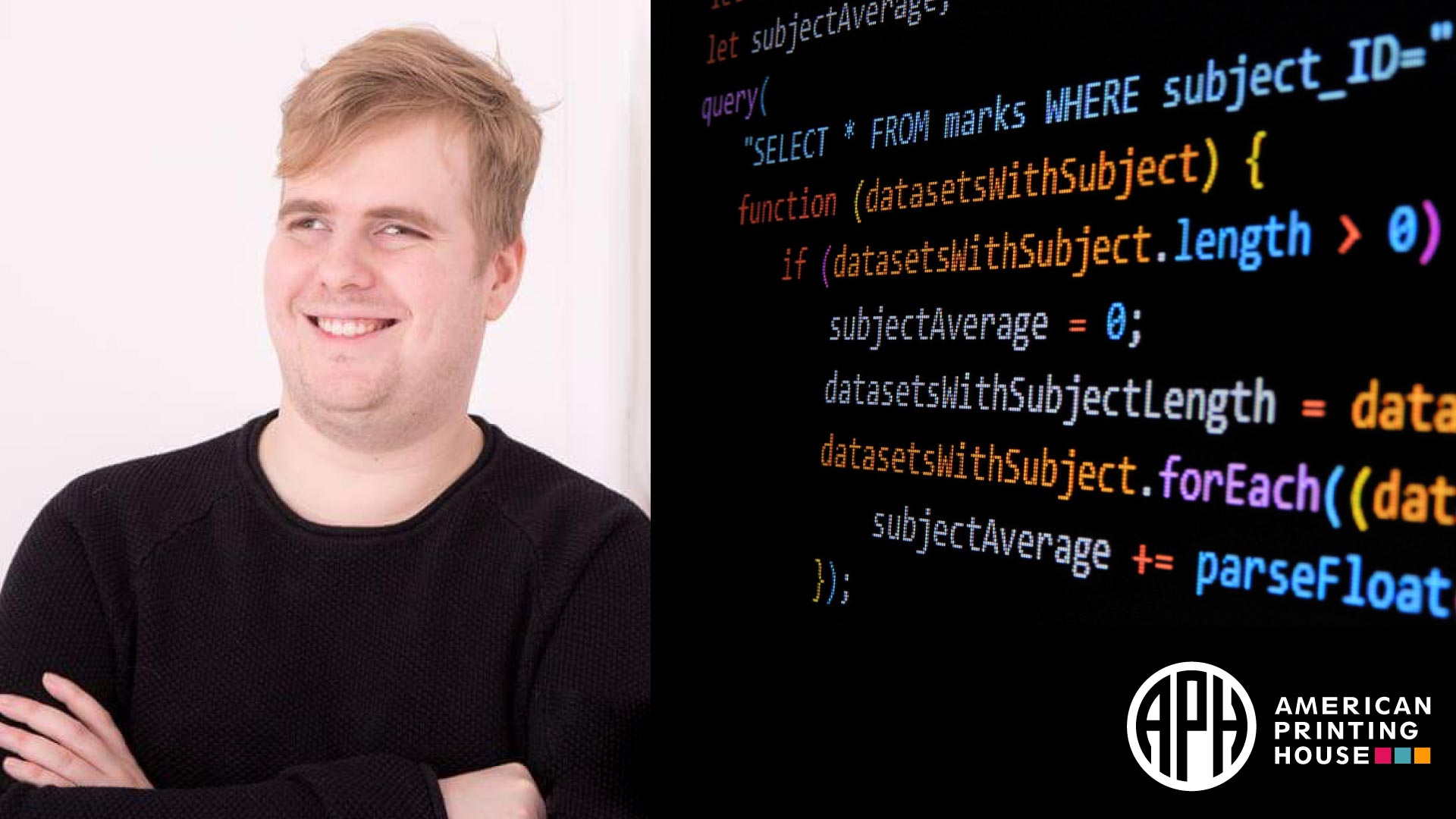 Thanks to a generous grant from CDW, APH is proud to offer introductory coding courses for blind and low vision college students and adults. These courses are designed to familiarize blind and low vision students with basic coding tools, challenges navigating these tools with assistive technology such as screen readers, and techniques for navigating those challenges.
Join Florian Beijers, a blind developer, as he guides students through coding basics. Content covered will include HTML, ARIA, and Python. Students will be introduced to VS Code and GitHub coding tools.
This is the first in a series of four courses. This first course takes place the first four Tuesdays in March, March 1, 8, 15, and 22, from 1:00 PM to 2:30 PM Eastern, but all sessions will be recorded and available soon after the live class for those who cannot attend at the scheduled time.

APH is excited to announce the release of the following new products: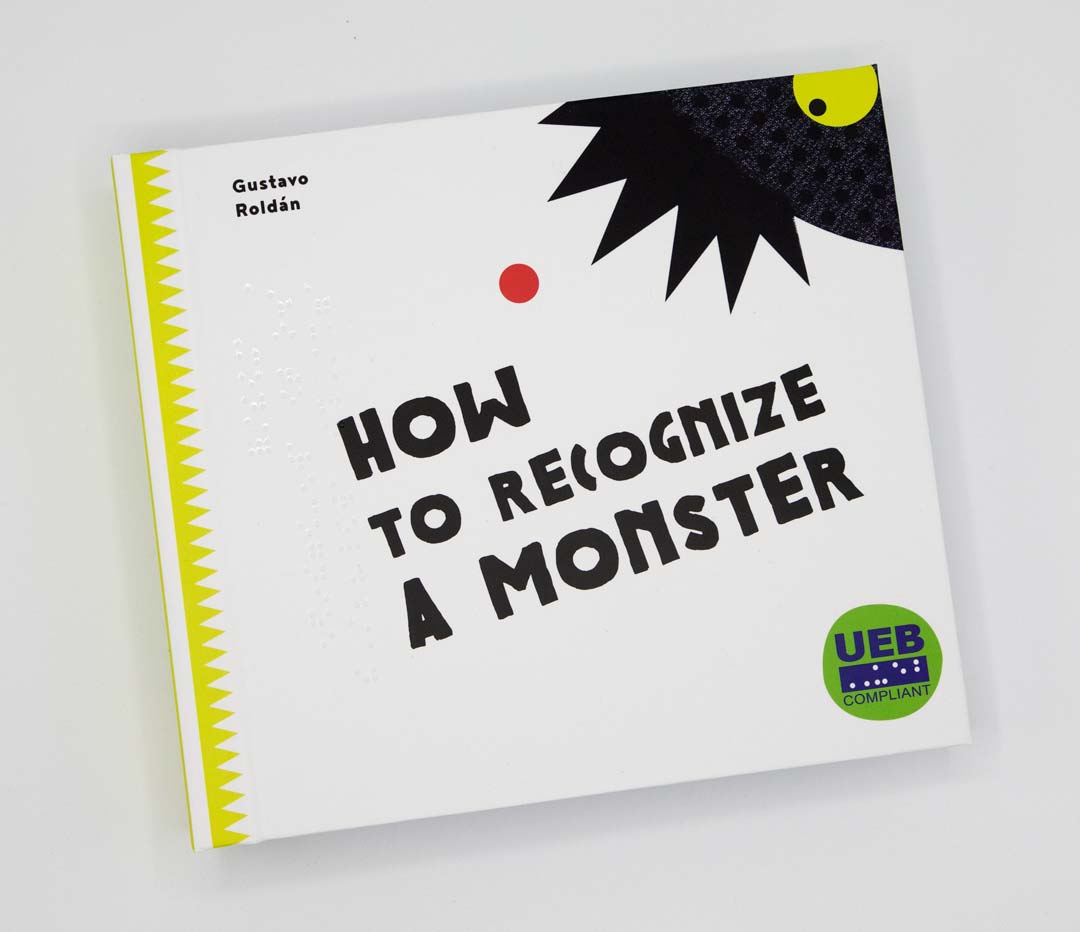 This LDQR tactile story book uses tactile illustrations that can be manipulated to help the reader recognize a monster. Each illustration features a different part of the monster's body. A sequential discovery takes place throughout the book, with a complete representation of the monster at the conclusion.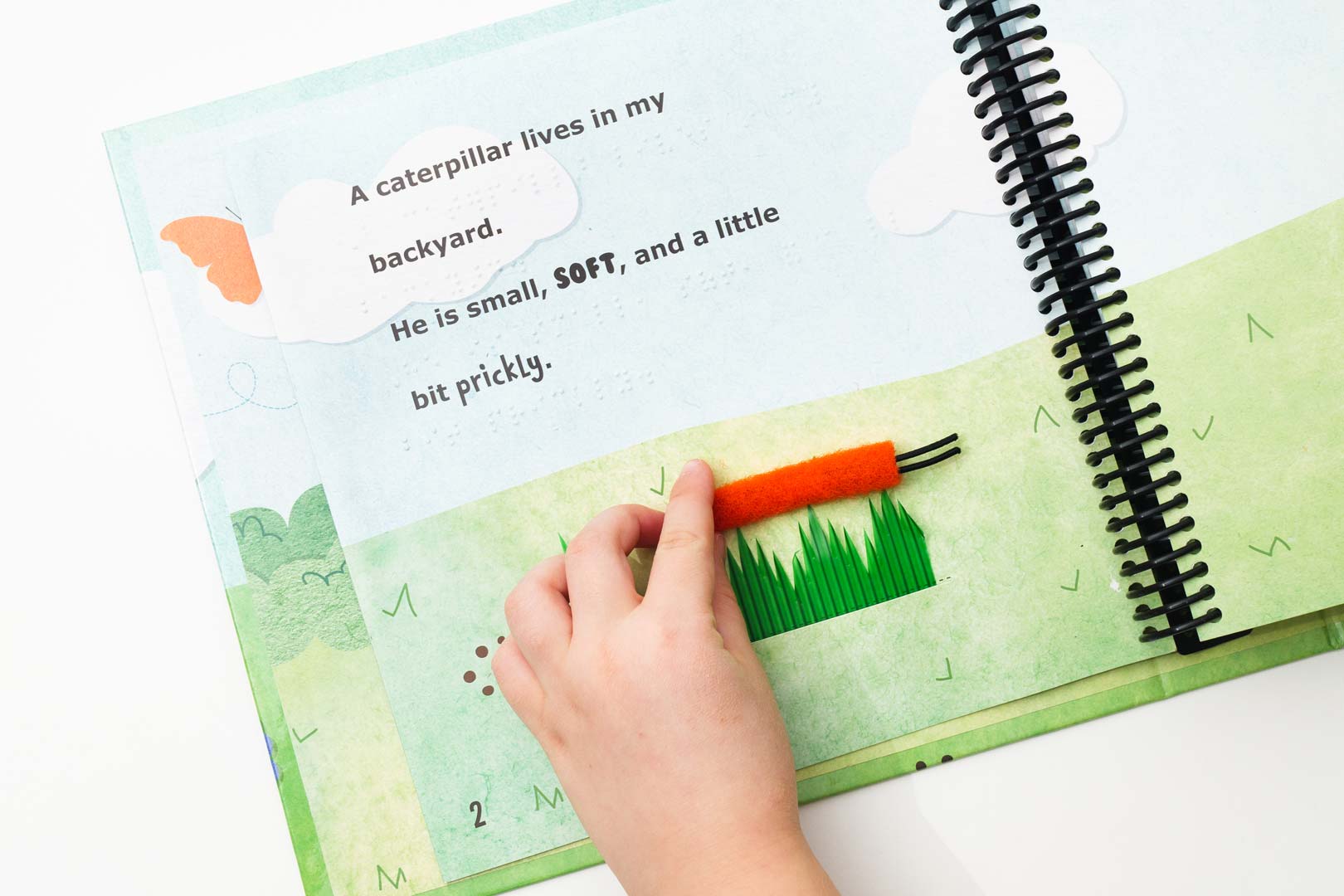 The Caterpillar is a fun and engaging book that can be enjoyed by people with or without visual impairment. This read-aloud tactile storybook with large print/braille text (contracted UEB) is designed to assist young children in developing key literacy skills such as listening comprehension, phonological awareness, oral language, and object/shape recognition. Be sure to read our Reimagining the Caterpillar Book blog in the Educational Corner of this edition of the news.
Looking for a fun and enjoyable way to strengthen your math skills? Master basic elementary math facts and build solid mental calculation skills using the accessible Math Flash app!
APH Winter Wonderland Sale 2022
Visit our website to see which APH products are on sale while supplies last. Happy shopping!

Fine Arts Resources
The joy of creativity knows no bounds. Whether your student is a painter or musician, APH offers products to make their learning experiences accessible. Read our Building Your Fine Arts Toolkit and Building Your Music Toolkit blogs to discover tools you can use in your classroom.
Reimagining The Caterpillar Book
We're working to modernize the storybooks in our On the Way to Literacy (OTWL) series, which was first produced in the early 1990s. Our most recent redesigned title, The Caterpillar by Josephine Stratton (1991), is available now. Read our blog about The Caterpillar book to discover how Emergent Literacy Consultant Suzette Wright and her team updated this popular children's book.
APH Press Featured Publication
Learning to Listen/Listening to Learn: Teaching Social Skills to Students with Visual Impairments is a must-have resource for teachers and everyone who works with or cares about children who are visually impaired. This is the first comprehensive book to address the systematic development of skills in listening for and interpreting auditory information. Listening skills are a crucial but often-overlooked area of instruction for children who are visually impaired and may have multiple disabilities; they relate to the expanded core curriculum for students and are essential to literacy, independent travel, and sensory and cognitive development.
Learning to Listen/Listening to Learn brings you:
Targeted information written by authors on critical topics in teaching listening skills to students who are visually impaired
Numerous focused, concrete methods for developing specific listening skills appropriate at different age levels
Practical strategies that can be put to immediate use, presented in a user-friendly format that highlights essential information
Valuable charts that outline skills to target for instruction, and a helpful assessment checklist

Accessible Fine Arts that Sparks Creativity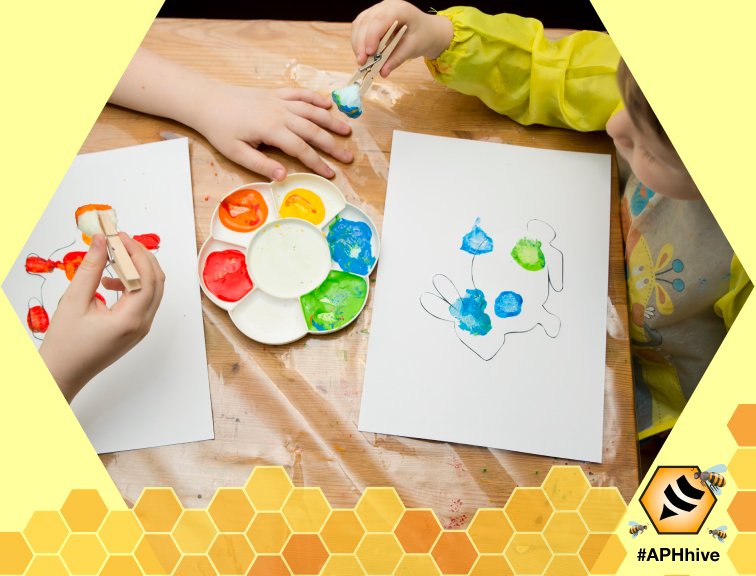 Whether students are creating, producing, responding, or connecting, the Fine Arts curriculum can be made accessible for students with visual impairments. Enroll in the 2.0 ACVREP credit course Accessible Fine Arts that Sparks Creativity and learn about standards which drive instruction, APH products that offer accessibility, and how one teacher engages students to think creatively.
Seeing is believing. Bee sure to buzz by the APH Hive and build your toolbox of resources.

Learn about Lynda McKinney Lambert
Lynda McKinney Lambert is an award-winning artist, poet, and author. For the past five years, her fiber-work pieces have won several awards in the APH InSights Art Competition. Discover more about Lynda's life and creative journey by reading the following blog posts:
Spring into Action with the APH ConnectCenter Transition Hub!
The APH ConnectCenter invites the community to visit the APH ConnectCenter Transition Hub. The Transition Hub is a one-stop, easy-to-use, searchable resource of transition programs across the U.S. Made possible through a grant from The Gibney Family Foundation, this free and accessible resource is available for school-age students, teachers of the visually impaired, vocational rehabilitation professionals, and family members. Users can search for programs by state and program type; attendance fees or if the program is offered year-round or seasonally.
Since the launch of the Transition Hub in the summer of 2021, state schools for the blind, blindness vocational rehabilitation agencies, and partner nonprofit organizations that offer transition specific programs for teens and young adults have had the ability to register with the Transition Hub. As new programs come online, the Transition Hub will grow to meet the needs of thousands of young people in search of life skills and career empowerment training across the U.S. and the world.
Visit the APH ConnectCenter Transition Hub to see the possibilities unfold.

Next on Change Makers
Change Makers: A Podcast from APH highlights the people who are making the biggest difference in the blindness field. On episode 46, Black History Month, we talked to Denna Lambert who works for NASA headquarters in their Space Technology Mission Directorate, as their DEIA Lead. DEIA stands for Diversity, Equity, Inclusion, and Accessibility.
Listen to episode 47, GoodMaps 2022 Update, as we interview the GoodMaps team. Learn the latest on their new app, what projects they're working on in the U.K., and what's next for the accessibility app. We'll also hear what accessibility related activities came out of CES.
Missed one? Don't worry. Find all episodes of Change Makers on our website.

APH Museum Celebrates Black History Month
During the month of February, the APH Museum spotlighted prolific African Americans who are visually impaired and who have made an impact on the world. Learn more about Emerald McKenzie, Dr. Joseph Himes, and Vince Male below.

We'll be at the following upcoming conferences. We hope to see you there!
CSUN
Anaheim, CA
March 12-18, 2022
Stop by the APH booth and join our team for the following presentations:
Polly: Gaming the Way to a Braille Display by Donna McClure-Rogers and Greg Stilson
Braille Dots Serving 21st Century Needs by William Freeman and Greg Stilson
Using Voice Applications to Improve the User Experience by Tyler Maddox and Greg Stilson
Educational Tools: APH Mantis Q40 and APH Chameleon 20 by Leslie Weilbacher
VAVF
Virtual
March 30, April 6, and April 13, 2022
APH will be present at this virtual conference.
AOTA Annual Conference and Expo
San Antonio, TX
March 31–April 3, 2022
Meet our staff in the exhibit hall.
CTEBVI
Virtual
April 7–9, 2022
APH will be present at this virtual conference.
PATINS Tech Expo 2022
Carmel, IN
April 14, 2022
APH will have a booth at this conference.
For more information about upcoming appearances, check out our Conferences page.

Looking for More?
Subscribe to to stay current. Find previous editions in our newsletter archive.