Sign up to receive our latest newsletters.

November 2021
Mastering Math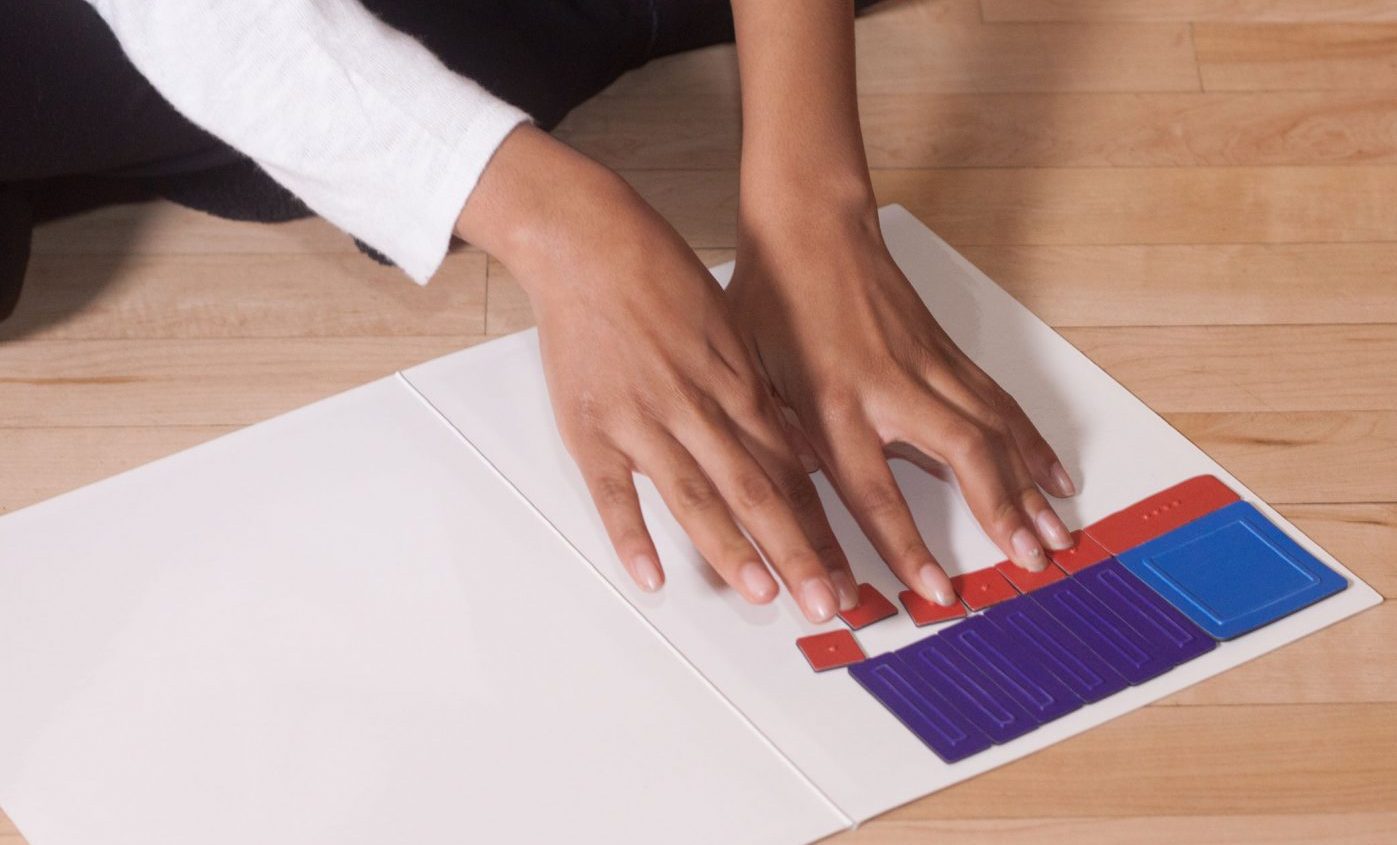 Change your students' understanding of math concepts, from obtuse to acute, with APH's plethora of math products and resources. Read our Building Your Math Toolkit blog to find what you need for your classroom.
Looking Back at APH's 153rd Annual Meeting
We hosted our 153rd Annual Meeting virtually from October 6-8 and 13-15. Over two weeks, we had many amazing presentations, panel discussions, and opportunities to collaborate with attendees. Thank you to all who could attend.
Here are a few highlights:
Secretary of Education, Dr. Miguel Cardona, Ed. D. gave an address about the importance of working together and taking bold action to ensure all students have access to education.
APH President Dr. Craig Meador gave the State of the Company address saying, "It's all about the job that's ahead of us. Let's give it our all."
We explored different ways of learning, including the use of tactile graphics, early braille literacy devices, STEM tools, and learning through play.
We honored two new inductees, Samuel Bacon and Ambrose Shotwell, into the Hall of Fame for Leaders and Legends of the Blindness Field.
We presented four awards to impressive change makers in the field, including: Pres. Dr. Kirk Adams, PhD., on behalf of the American Foundation for the Blind, and Penny Rosenblum (Navigator Award); The LEGO Foundation (Louis Award); Gilles Pepin, former CEO of HumanWare (Horizon Award); and Dr. Marje Kaiser (Wings of Freedom Award).
We celebrated the wonderful artists that participated in the InSights Art Competition.
If you came to Annual Meeting, we'd like to hear from you! Please take the time to fill out our session surveys and give the presenters your valuable feedback. Also, be sure to check out our Annual Meeting webpage and YouTube playlist to view our brochures and some videos from this memorable event
Join Us for Giving Tuesday!

On November 30th, APH will participate in Giving Tuesday—the national day of philanthropy! Multiple people donated last year, and we hope we can count on you this year. Adding your support will ensure that our programs and products continue to serve people who are blind or visually impaired across all fifty states. Check out our donation form to learn more about how you can help APH. Your generosity is critical to ensuring that the future belongs to everyone.
Continued Supply Chain Issues
As much of the world has been impacted by overseas shipping delays and supply chain/labor shortages, APH is no different. As a result, APH products may experience:
Cost increases
Changes/adaptations in materials
Shipping delays
Backorders
We will continue to keep you updated if/when certain products are impacted.
Discontinued Products
APH's Braille Trail Reader LE has been discontinued. We will continue to support the Braille Trail Reader by ensuring screen reader compatibility, general functionality, and customer service and tech support.

Juno Customer Satisfaction Survey
Please give us your feedback by filling out a Customer Satisfaction Survey on the newly released Juno handheld video magnifier with OCR. We would love to know how this magnifier is helping you! Take the Juno Customer Satisfaction Survey.
Simple Low Vision Solution
Have you ever worked with a student with low vision that is self-conscious about using magnification devices in class? Do you find a need for a camera that provides distance magnification that can connect to a computer? If so, please, take this short, six-question survey by December 1st to help determine the need for a discrete distance camera that can connect to the same device that all the other students are using in class. Take the Distance Camera Needs Survey.
Handheld Magnifier Survey
Please help APH understand how you and your students use handheld magnification devices and help pinpoint problems solved by these devices. Results of this survey will allow us to be more informed as we look to the design of future handheld video magnification devices. Take the Handheld Magnifier Survey. 
Visit our Get Involved webpage to find more ways you can help APH and the field.

Math Resources
Solve math problems with ease by utilizing these product tutorials and lessons for students:
APH Press Featured Publication
Partners in O&M: Supporting Orientation and Mobility for Students Who Are Visually Impaired is a comprehensive text that serves as an introduction to the field of O&M, with a focus on professionals who work in collaboration with O&M specialists to support O&M instruction for students who are blind or visually impaired. The book reflects innovative thinking in teaching O&M to children, provides a solid foundation for future O&M specialists, and addresses concepts and strategies other professionals need to know to reinforce O&M skills. In addition to prospective O&M specialists and teachers of students with visual impairments, Partners in O&M will be of interest to general and special education teachers, physical and occupational therapists, paraeducators, and interveners, among others.

Playful Experiences for Pre-Braille Instruction Using LEGO Braille Bricks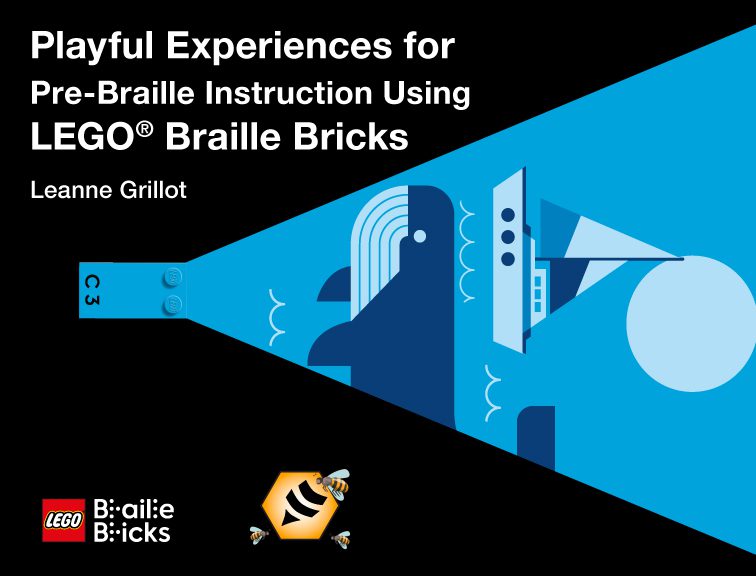 Teaching pre-braille to children 4 years and older has never been more creative! Enroll in Playful Experiences for Pre-Braille Instruction Using LEGO Braille Bricks and earn 2 hours of ACVREP credit as you discover how using LEGO Braille Bricks helps foster fine motor, spatial orientation, and literacy related skills. Warning: Imagination hard at work for all children!
Multiply Success with the MATT Connect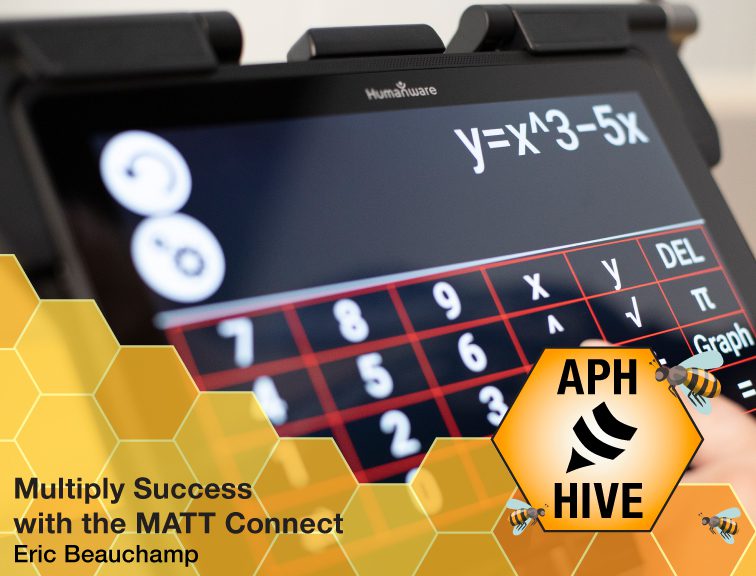 The MATT Connect and its capabilities to offer math-related accommodations (and more) all add up! Enroll in Multiply Success with the MATT Connect and learn how this dynamic low vision device equalizes how students complete and submit assignments, access a Desmos calculator, and utilize features while taking exams. Completion of this course awards participants 1.5 hours of ACVREP credit.
Visit the APH Hive today and start learning for FREE.
APH Museum Goes Viral!
A recent Facebook post about Louis Braille was shared 115 times and reached nearly 12,000 people! The post from the Museum's Facebook page reads, "On this day, October 3, in 1829, Louis Braille published his book describing a new system for written communication enabling people who are blind to read and write. He didn't call it braille. He called it Procédé pour écrire les paroles, la musique et le plain-chant au moyen de point, or Method for Writing Words, Music, and Plainsong in Dots. For people who are blind, he changed the world."

Next on Change Makers
Change Makers: A Podcast from APH highlights the people who are making the biggest difference in the blindness field. On Thursday, October 14, we released Change Makers episode 39, Annual Meeting In this episode, we recapped our 153rd Annual Meeting! We heard from APH President, Craig Meador, Ed.D., speak about the state of the company and heard from award winners.
October is National Disability Employment Awareness Month. NDEAM commemorates the many contributions of people with disabilities to the workplace and the economy. In Change Makers episode 40, Resources for Employers and Employees, we continued the conversation about employment and the workplace by talking to a CareerConnect specialist. We also learned about the importance of accessibility, diversity, and inclusion in the workplace and heard from a current job seeker.
Missed one? Don't worry. Find all episodes of Change Makers on our website.

Barrier Breaker Spotlight: Nabiha Mujahid
The field of blindness would not be where it is today without the contributions of many brilliant barrier breakers. Our Barrier Breaker Spotlight shares the stories of these individuals to inspire other professionals with new ideas for creating positive change. Read our Students and Teachers 'Count' on APH's Accessible Math Materials blog featuring an interview with TVI and APH Scholar, Nabiha Mujahid, and discover how she uses APH products to create an inclusive and fun math learning environment.
Helen Keller on PBS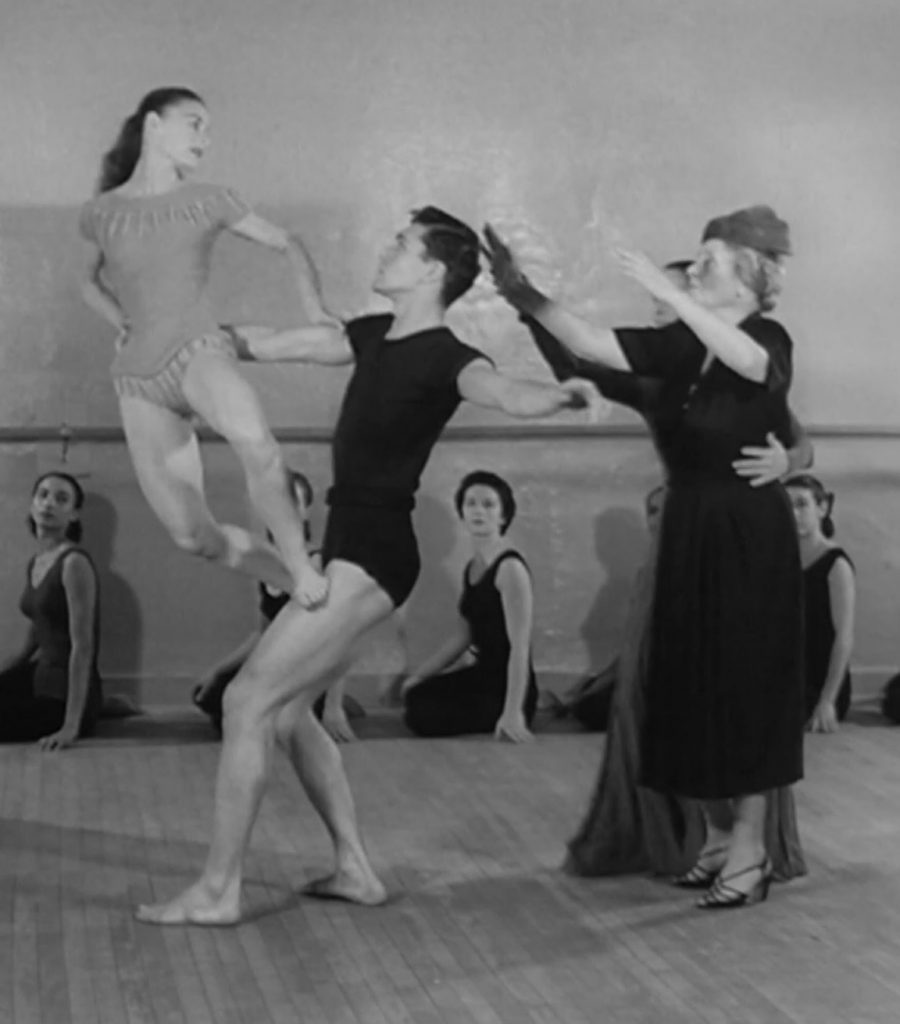 On Tuesday, October 19, American Masters: Becoming Helen Keller aired on PBS. The series tells Keller's story through rarely seen photographs, archival film clips, and interviews with historians, scholars, and disability rights advocates. Visit PBS for more information.
Climbing to New Heights
Jesse Dufton is a rock climber who is blind. He is best known as the first blind person to lead climb the Old Man of Hoy, which is the focus of Alastair Lee's multi-award winning documentary Climbing Blind. Visit JesseDufton.com to learn more.
Flying Through the Air with the Greatest of Ease
Meet Rachel, a blind aerialist and pole dancer. She's also training in contortion, fire-spinning, breakdance, and more. How did she get started? Learn more about Rachel by reading this BlindNewWorld article.
Participate in T.O.M. (Technology, Orientation and Mobility) Talks Through Leader Dogs for the Blind
On January 10 – 14, 2022, Leader Dogs for the Blind will be hosting T.O.M. Talks, a free virtual seminar for people ages 18-24. The seminar includes activities focusing on the next steps for independent travel, professional readiness, and networking.
Learn more and apply for T.O.M. Talks now. Applications are due by Friday, December 3 at 5:00 PM Eastern Standard Time.

Touching on History: Stories from the Museum
Have you ever wondered how past students who were visually impaired learned math? Check out our Math Accessibility Through History blog to discover two ground-breaking products that paved the way for a more inclusive education.
Looking for More?
Subscribe to to stay current. Find previous editions in our newsletter archive.