Sign up to receive our latest newsletters.
APH NEWS
October 2020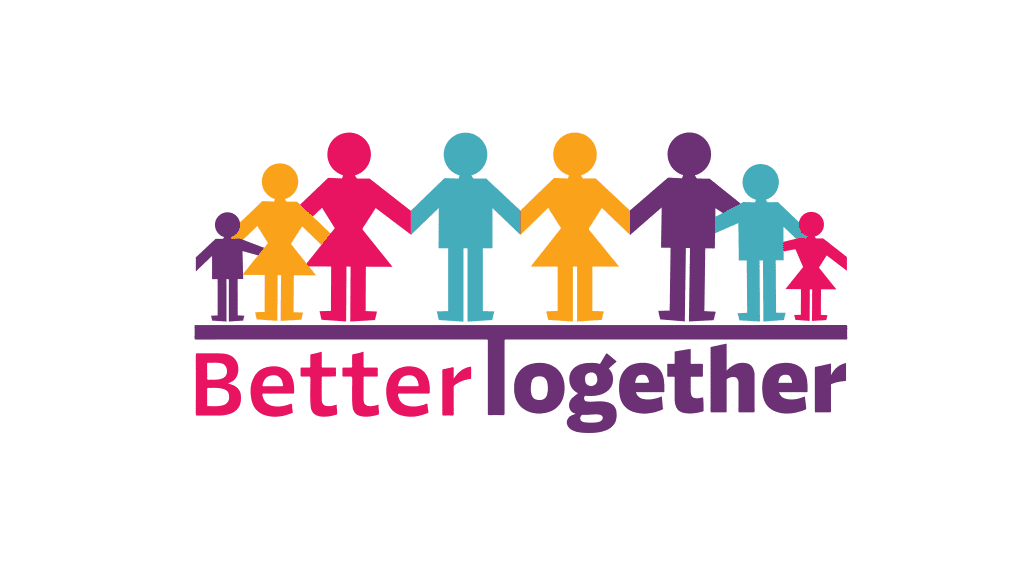 APH's 152nd Annual Meeting is Happening Soon!
We are excited to connect with all of you on October 7-9, 2020 for APH's 152nd Annual Meeting. Although we won't be gathering together this year in Louisville, APH is committed to creating a one-of-a-kind, informative, and fun virtual Annual Meeting for all attendees.
One of the many highlights of Annual Meeting is our keynote address, presented by Tyler Merren, at our opening session on Thursday, October 8, 2020 at 11 AM. Tyler Merren is a visually impaired Paralympic athlete, motivational speaker, personal trainer, and founder of ReVision Training LLC. He competed on the US Paralympic goalball team in the 2004 (Athens, Greece), 2008 (Beijing, China), and 2016 (Rio de Janeiro, Brazil) Paralympic Games. He won a bronze medal at the 2004 Summer Paralympics and went on to receive a silver medal at the 2016 Summer Paralympics. He also participated in multiple goalball world championships in 2002 (Rio de Janeiro, Brazil), 2006 (Spartansburg, South Carolina), 2010 (Sheffield, England), and 2014 (Espoo, Finland), where he won two bronze medals in 2006 and 2014.
Today, Tyler plays on a recreational goalball team in Florida with his wife, Leanne, who is also legally blind. His son, Mason, who is sighted, coaches his parents' team. Tyler was also blessed with three other children. He lives by the motto, "There's no such thing as limits."
Aside from what is bound to be a fantastic speech by Tyler Merren, APH has other events in store for you at Annual Meeting including:
Pre-Conference Sessions on Wednesday, October 7
Special Events, including the InSights Art Banquet and Hall of Fame Induction Ceremony
A report on the State of the Company by APH President, Craig Meador
Three General Sessions
Breakout Sessions on Thursday, October 8, and Friday, October 9
Opportunities for interaction in the evenings
Open Hall, where you can interact with APH Staff and ask any questions you may have
In addition, we will still be hosting several related meetings on Wednesday, October 7.
We appreciate your support and will miss seeing you in person, but we know, regardless of where we are, that we're all Better Together!
Attention APH Annual Meeting Registrants:
If you registered for the APH's 152nd Annual Meeting you should have received an email invitation from CrowdCompass, the app we are using to provide information about the event. If you have registered for Annual Meeting and did not receive an email, please check your Junk/Spam folder – we have been informed by CrowdCompass that some emails may have been delivered to this folder, rather than your inbox. CrowdCompass also offers a mobile app, if you prefer that to the desktop version.
Thank you, and we'll see you (virtually) at the Annual Meeting next week!
Reimagining InSights
Every year, the winners of APH's InSights Art competition are honored at Annual Meeting in Louisville, Kentucky with an exhibition and awards banquet. As Annual Meeting is virtual this year, the ways in which we celebrate these artists and their work will look a little different. Read our blog to learn more about our plans for the InSights Art winners at the APH 2020 Annual Meeting.
2020-2021 APH Virtual ExCEL Academy
As our nation continues to adjust, with some schools and students remaining in virtual instruction and others returning to brick and mortar buildings, APH will continue to provide the APH Virtual ExCEL Academy for students. Based on feedback from attendees during the spring and summer, we will be offering FREE engaging lessons for students. We also hope to model ways that online learning may be used to supplement services. We understand that children's needs are unique, and that lessons may not apply to all kids; but, we are dedicated to working out a plan to provide as much as we can.
Beginning October 13, 2020, the APH Virtual ExCEL Academy will include a live hour at 2:00 EST, on Tuesday, Wednesday, and Thursday. A more detailed description of each day will soon be available on our website. To help with organization, our attendees suggested organizing the days grouped by age; therefore, we will work hard to provide classes as follows:
Tuesday: Birth to 6th grade
Wednesday: 7th to 12th grade
Thursday: students with multiple impairments
Once a student is registered, the link remains active from October 13 until December 17, 2020. A new registration link will be provided for our spring program.
Because we know students are not always able to attend during the scheduled hour, we will record these sessions so all have the opportunity to learn.
We also know that many educational professionals, as well as college students preparing to enter the field, will be participating in the webinars to watch teachers at work. Remember, you are able to observe, but please, stay in the background just as if you were in a physical classroom. We will not be able to provide you with ACVREP credit for this type of activity.
Instructors
We are actively recruiting for Virtual ExCEL Academy instructors. If you are an instructor interested in leading one of these days, please, fill out this form. We are excited to highlight many vision professionals in our field. Instructor spaces are limited and will come with an honorarium for each day taught.
New Products
APH is excited to announce the release of the following new product(s):

Build and discover the different characteristics of bacterial, animal, and plant cells with Build-a-Cell. While all cells share certain structural parts, cells of different evolutionary origins have components that set them apart from each other. Build-a-Cell helps students who are blind or visually impaired understand these concepts by providing a full color, tactile, and interactive representation of the internal and external structures of bacterial, animal, and plant cells.
APH Fall Harvest Sale 2020
Effective: October 1, 2020 – December 31, 2020, product pages list available quantity
*NOTE: Not Available with Federal Quota Funds
Sensorimotor Spotlight: Where the Rubber Meets the Road
In this blog post, the author of the Sensory Learning Kit Guidebook, Millie Smith, talks about a great new resource for educators: the Sensorimotor Spotlight. The newsletter, written by Stacey Chambers, highlights new and modified tools and pragmatic approaches from the Sensory Learning Kit that she and her team use to meet the needs of learners at the sensorimotor stage of development. Read more of Millie's comments about the newsletter here.
EOTs: The Customer Experience Team Wants Your Feedback!
APH Customer Experience is launching a customer journey mapping project, focused on EOTs, and would love to hear from you. We want to learn more about your interactions with APH, as well as other job duties you may have outside of supporting students and teachers in your state, in order to make improvements that result in better solutions, services, and customer experiences. Please take a few minutes to complete the survey, and look for us at Annual Meeting where we will be engaging in focus groups to help further our research.
ConnectCenter News
October is National Disability Employment Awareness Month! To celebrate, we created the Success Stories Series. These videos will start with Jennison Asuncion: Head of Accessibility Evangelism at LinkedIn; Russell Shaffer: Director in the Office of Culture, Diversity and Inclusion at Walmart; and Tom Wlodkowski: Vice President of Accessibility at Comcast. Follow us on YouTube and Facebook to see these videos when they are released.
Also in October, we're getting ready for Dia de los Muertos, or Day of the Dead – a traditional holiday in Hispanic cultures that serves to honor and remember friends and family who have died. We're going to help you create accessible activities for that special day, including how to play Loteria—Mexican Bingo! Stay tuned to the VisionAware blog for more!
Social Media Spotlight – #BestPractices
A popular feature on social media is searching by key terms. People do this to find information or join conversations on topics that interest them. A great way to interact with "trending" topics on social media is through the use of hashtags. By adding a # before a word (or series of words with no spaces), you have just created a tag that can be searched. Some popular hashtag examples are: #TBT for "Throwback Thursday," which encourages people to share old pictures; #OOTD for "outfit of the day," to show off your style; or #CatsOfInstagram, which is pretty self-explanatory. If you're on Twitter or Instagram, you're probably pretty familiar with how these work, but are you familiar with how to make them accessible?
A great first step to making hashtags accessible is to save them for the end of your message. Instead of replacing words with hashtags, use them at the end of your text so that the screen reader doesn't have to interpret it to make sense of the sentence.
Don't: Loving my new #OOTD
Do: Loving my new outfit! #OOTD
This helps keep the message clear while still providing a searchable hashtag.
Another great way to make hashtags more accessible is to capitalize the first letter in each word. This will make the hashtags easier to read for your followers who have low vision or use screen readers. So, #insteadofwritingyourhashtagslikethis, try #WritingThemLikeThisForClarity.
CVI Now: A New Resource for Parents of Children with CVI
Cortical Visual Impairment/Cerebral Visual Impairment (CVI) occurs when the visual pathways or visual processing areas of the brain are damaged. It is the new leading cause of blindness for children in the United States. Recently, the Perkins School for the Blind noticed that parents of students with CVI were asking for more information about CVI as well as strategies to help their student at home. For this reason, Perkins launched the website CVI Now and a Facebook group solely for parents of students with CVI to connect, share stories, and find reliable information about CVI. Please, take advantage of this valuable resource for you and your child.
STEM Corner – Important Information About Teaching STEM to Your Students!
APH is in the process of consolidating its product catalog and obsoleting items along the way. Four STEM catalog entries are now obsoleted, but here are alternative ways to get these products:
Adapting Science for Students With Visual Impairments is available on the APH Downloadable Product Manuals page.
The following three items are available as free downloadable PDFs from the Tactile Graphics Image Library (TGIL):
Genetic Code Large Print Braille (eight pages), Image #1816;
4-Box Punnett Squares, Image #1950
16-Box Punnett Squares, Image #1951.
Please note: Making images from the TGIL tactile requires the use of a tactile graphic maker (such as the PIAF Picture in a Flash device from Humanware™) after printing the images.
Treasures from the APH Libraries
From the Migel Library: Helen Keller. Souvenir of the First Summer Meeting of the American Association to Promote the Teaching of Speech to the Deaf. 2nd ed., Volta Bureau, 1892.
Souvenir of the First Summer Meeting… was published during a very interesting time in Helen Keller's life. Accusations of plagiarism had just threatened to overshadow Helen's accomplishments. Souvenir… contains correspondence between Helen, her teacher Anne Sullivan, Volta Bureau Superintendent John Hitz, and Perkins Institution Director Michael Anagnos, explaining their views on the Frost King/Frost Fairies controversy.
Both of the works in question were also printed in-full in the book, along with correspondence from Frost Fairies author Mararet T. Canby.
Souvenir… has been digitized for Internet Archive at https://archive.org/details/helenkellersourv00unse.
The APH Migel Collection is one of the largest collections of nonmedical information related to visual impairment in the world. Although the collection does not circulate, an ongoing digitization effort means APH will make materials available online. The digitized texts are available in a variety of accessible formats, including DAISY, Kindle, EPUB, PDF, and read-aloud. Contact library staff: resource@aph.org, 800-223-1839, ext. 705.