Sign up to receive our latest newsletters.

September 2020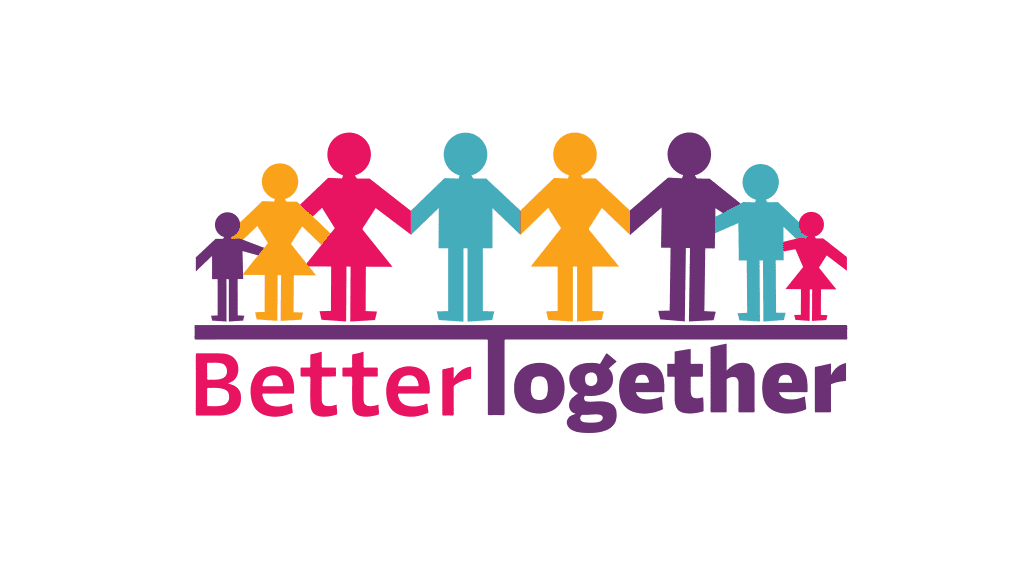 2020 Annual Meeting Registration is Now Open!
Are you ready for the APH Annual Meeting? Registration will be open soon. Watch your email – we will send a link once the site is ready for you to register.
While we will miss seeing you in Louisville, we know that once you see our sessions and events, you'll be excited about spending October 7-9 with us virtually. Highlights of this year's Annual Meeting include:
Pre-Conference Sessions on Wednesday, October 7
Special Events, including the InSights Art Banquet and Hall of Fame Induction Ceremony
Our Keynote Address by Tyler Merren: Three-time Paralympian (2004, 2008, 2016); Two-time medalist (1 silver, 1 bronze)
A Report on the State of the Company by APH President, Craig Meador
Three General Sessions
Breakout Sessions on Thursday, October 8, and Friday, October 9
 Opportunities for interaction in the evenings
Open Hall time when you can interact with APH Staff and ask any questions you may have
In addition, we will still be hosting several related meetings on Wednesday, October 7
Watch for more information over the next few weeks. We appreciate your support, and will miss seeing you in person, but we know, regardless of where we are, that we're all Better Together!
Spend Your Quota Funds by September 30, 2020!
EOTs are invited to start the school year off right with new products to promote students' academic success. Quota funds must be spent no later than 4:30 PM Eastern time on September 30, 2020.
You can order by fax (502-899-2284) or by going to aph.org. If a product is on back-order, go ahead and order. The funds will be encumbered, meaning that you won't lose those Quota funds.
Due to delivery delays with the USPS, please, allow 6-8 weeks for items shipped via Free Matter for the Blind and 3-4 weeks for items sent via Priority Mail. You can also choose to pay for shipping via another carrier (cost is covered by Quota).
For further assistance, please call Customer Service Monday-Saturday between 8:00 a.m. – 8:00 p.m. Eastern time at 1-800-223-1839 or email cs@aph.org.  APH Customer Service will be closed from Friday, September 4, through Monday, September 7.
Attention:  All Users of APH Products in Education and Rehabilitation Settings
If you have purchased APH products and services, we want to hear from you! By responding to this brief, 11-question survey, you are making an impact by helping APH improve our products and our product development. We encourage everyone who has used our products in an education or rehabilitation setting within the last year to take a few minutes to reflect on your experience with our products. All responses will remain confidential. This brief annual performance survey is designed to accomplish several key goals:
To measure our performance in order to improve our products and our product development processes
To gather input for our strategic planning and product development priorities
To collect APH performance data for the US Department of Education
The survey response deadline is Wednesday, September 30, 2020. Take the survey.
2020-2021 APH Virtual ExCEL Academy
As our nation continues to adjust with some schools and students remaining in virtual instruction, and others returning to brick and mortar buildings, APH will continue to provide the APH Virtual ExCEL Academy for students.
Based on feedback from attendees during the spring and summer, we will be offering FREE engaging lessons for students with a variety of abilities. We also hope to model ways that online learning may be used to supplement services. We understand that children's needs are unique and that lessons may not apply to all children, but we are dedicated to working out a plan to provide as much as we can.
Beginning October 13, 2020, the APH Virtual ExCEL Academy will include a live hour at 2:00 EST, on Tuesday, Wednesday, and Thursday. A more detailed description of each day will soon be available on our website. To help with organization, our attendees suggested organizing the days by age; therefore, we will work hard to provide classes as follows:
Tuesday: Focus from Birth to 6th grade
Wednesday: Focus from 7th to 12th grade
Thursday: Focus on students with multiple impairments
Once a student is registered, the link remains active from October 13 until December 17, 2020. A new registration link will be provided for our spring programming. Because we know students are not always able to attend during the scheduled hour, we will be recording these sessions so all have the opportunity to learn.
We also know that many educational professionals as well as college students preparing to enter the field will be participating in the webinars to watch teachers at work. Remember, you are able to observe, but please, stay in the background just as if you were in a physical classroom. We will not be able to provide you with ACVREP credit for this type of activity.
Two Influential APH Visionaries to Retire
Larry Skutchan
Larry Skutchan, Director of Technology Product Resources, retired at the end of August 2020, after 35 years of service to APH and our field. A simple search of Larry's name online will bring up countless examples of innovations and solutions he has brought to the world. His contributions and influence will continue to be felt in the lives of the visually impaired. Please congratulate Larry with us, on his retirement, and thank him for all that he has done.
Gary Mudd 
Gary Mudd, Vice President of Government and Community Affairs, will be retiring from APH in January 2021. Read our blog to learn more about Gary, his accomplishments at APH, and his plans for after he retires. Congratulations Gary on behalf of your APH family!
New Products
APH is excited to announce the release of the following new product(s):
Foundations of Vision Rehabilitation Therapy contains updated information and techniques vision rehabilitation therapists can use to assist transition-age students and adults who are blind and visually impaired, and who have multiple disabilities.

This beautiful full-color calendar features the artwork of visually impaired artists. Suitable for low vision or blind students and adults or anyone who enjoys unique artwork. Months, days, holidays, and moon phases appear in both braille and large print. This calendar can be used at a desk or hung on a wall and is ring bound to allow pages to be folded over easily.

For parents and teachers of children up to three years of age; use Butterflies and Where's Little Fuzzy? story books (both with tactile, braille, and print components) to facilitate the skills necessary to build an understanding of language before beginning to read the written word, including: evaluating one's environment; understanding reciprocal communication; developing listening skills; and more. Pair these story books with the 18 Laptime and Lullabies: Parent Booklets sold separately here.

The Woodcock-Johnson IV – UEB Math Supplement provides UEB math replacement pages originally in Nemeth. It is available for purchase to supplement the Woodcock-Johnson IV – Adapted for Braille Readers (6-66001-00).

Need a quick check-up on your student's fundamental reading, spelling and math skills? Check out the Wide Range Achievement Test (WRAT5), available in both large print and braille. Braille kit includes all technical material in both UEB Math/Science and Nemeth.
APH's Gross Motor Development Curriculum Provides Foundation for Journal of Physical Education, Recreation & Dance (JOPERD) Article
The August issue of the Journal of Physical Education, Recreation & Dance (JOPERD) published an article titled, "Running Strategies for Individuals with Visual Impairments," authored by Hannah Williams, Lindsay Ball, Lauren Lieberman, and Tristan Pierce. The foundation for the article was APH's Gross Motor Development Curriculum (GMDC) by Dr. Lauren Lieberman and Dr. Pamela Haibach-Beach. APH, the Lavelle Fund, and Camp Abilities have collaborated several times through the years. The fruition of this collaboration has provided multiple resources for physical education professionals and families.
Dr. Lieberman received a three-year grant from the Lavelle Fund to promote after-school sports that would provide valuable professional education to paraprofessionals. Dr. Lieberman assembled a team of APE professionals and then asked APH's Physical Education Project Leader, Tristan Pierce, to join the team. For two years, the team collaborated on writing, editing, and logistics to produce a series of coaching videos, which they filmed at Camp Abilities each summer. All videos are available online. (Watch for an upcoming APH online course, "All for One and One for All: Coaching An Inclusive Team," featuring three of these videos.)
During this time, Dr. Lieberman was teaching a graduate class on how to provide adapted physical education consultation to general physical education teachers. She instructed her students to pair up, pick a topic, and submit a final project. Often, when consulting, education teachers expressed to Dr. Lieberman how much they appreciated the research-based detail of the GMDC book and video, but they wished for a tip sheet that they could carry during physical education class as a quick reference to adaptations for teaching locomotor skills and object control skills.
Two of Dr. Lieberman's students, Hannah Williams and Lindsay Ball, decided to make a gross motor development quick tip sheet as their project. These two educators felt they complemented each other and made a great team, experimenting with the GMDC adaptations—one as the human guide and the other an athlete with visual impairment. At the end of the semester, they submitted the Locomotor and Object Control tip sheets as features for the APH website. Writing and submitting an article to JOPERD was the next best step to disseminating the information to general physical education professionals, coaches, and recreational mentors. Who knew one book could provide such a strong platform from which to launch so much?
Lavelle Fund Study – Invitation to Participate
Through a generous grant from the Lavelle Fund for the Blind, Inc., the Institute on Movement Studies for Individuals with Visual Impairment or Deafblindness (IMSVI—through SUNY Brockport) in conjunction with the American Printing House for the Blind are conducting a study to determine two questions:
What professional and parents would like in a training on improving physical activity for children who have visual impairments with additional disabilities, including severe disabilities or deafblindness and
What is the best way to access this information?
In addition, we will host focus group sessions via Zoom. Please, consider joining us for one of them and participating in the conversation. To register for a focus group, please, e-mail Peter Rifenburg with your first and second choice of date and time. Each session is limited to 20 participants.
October 14 at 12:00-1:30 PM (ET)
October 14 at 2:00-3:30 PM (ET)
October 21 at 12:00-1:30 PM (ET)
October 21 at 2:00-3:30 PM (ET)
IMSVI's hope is to apply for another grant in 2021 to develop trainings for teachers, paraeducators, and parents to help them improve physical activity and physical education for children who have visual impairments with additional disabilities, including children with severe disabilities or deafblindness.
If you have any questions or ideas, please contact Lauren Lieberman Ph.D.
The Sensorimotor Spotlight
We are excited to announce the release of the new digital newsletter, the Sensorimotor Spotlight, which is all about the Sensory Learning Kit (SLK). The Sensorimotor Spotlight shines brightly as a resource for teachers of students who have visual impairments, special education teachers, classroom teachers, paraprofessionals, and families. This newsletter features videos, sample routines, assessment examples, case studies, and other strategies to implement the Sensory Learning Kit and its routines in the classroom. Subscribe to the newsletter here.
The newsletter is also linked on the APH site on the Educational Resources/Multiple Disabilities page.
3D Service Survey – Your Feedback Needed
The American Printing House for the Blind (APH) is evaluating interest in a potential upcoming service related to 3D printed tactile models.
Currently, APH hosts the Tactile Graphics Image Library (TGIL) found Here.  This resource contains a large number of vector images and a smaller subset of 3D model files. We have put together the below survey to better understand the interest in growing the 3D files section of the TGIL, along with creating a service that will focus on vetting 3D files that would be submitted to APH and editing them as needed.
Lastly, we are seeking interest in a service where TVIs or classroom teachers could send APH a 3D file, and it could be adjusted, printed, and shipped for use by the tactile learner in a timely fashion. With the need for tactile materials more evident than ever during this time of virtual instruction, we very much appreciate your feedback and time filling out this survey before September 25. Click here to begin 3D service survey.
Thank you, as always, for your continued support and assistance as APH constantly adapts to be the best possible resource for parents, teachers, and students in our field.
APH Behind the Scenes: A Look At The People and Processes that Bring You Braille
Have you ever wondered how APH produces its plethora of braille materials? Read our latest blog post all about the braille production department to find out.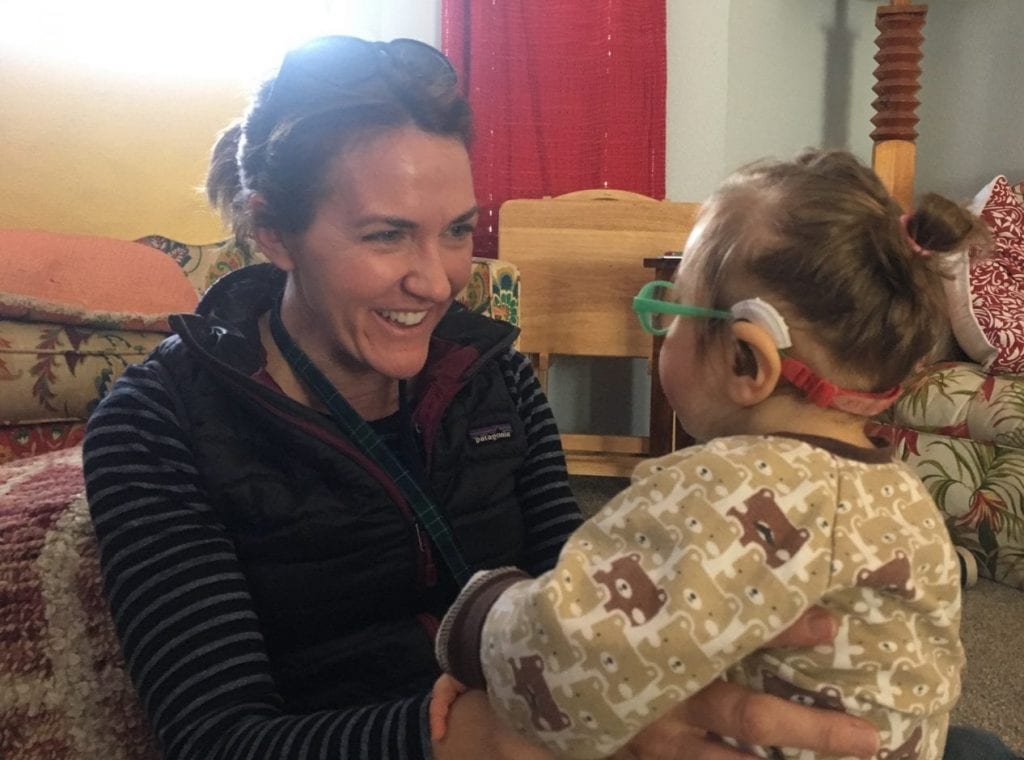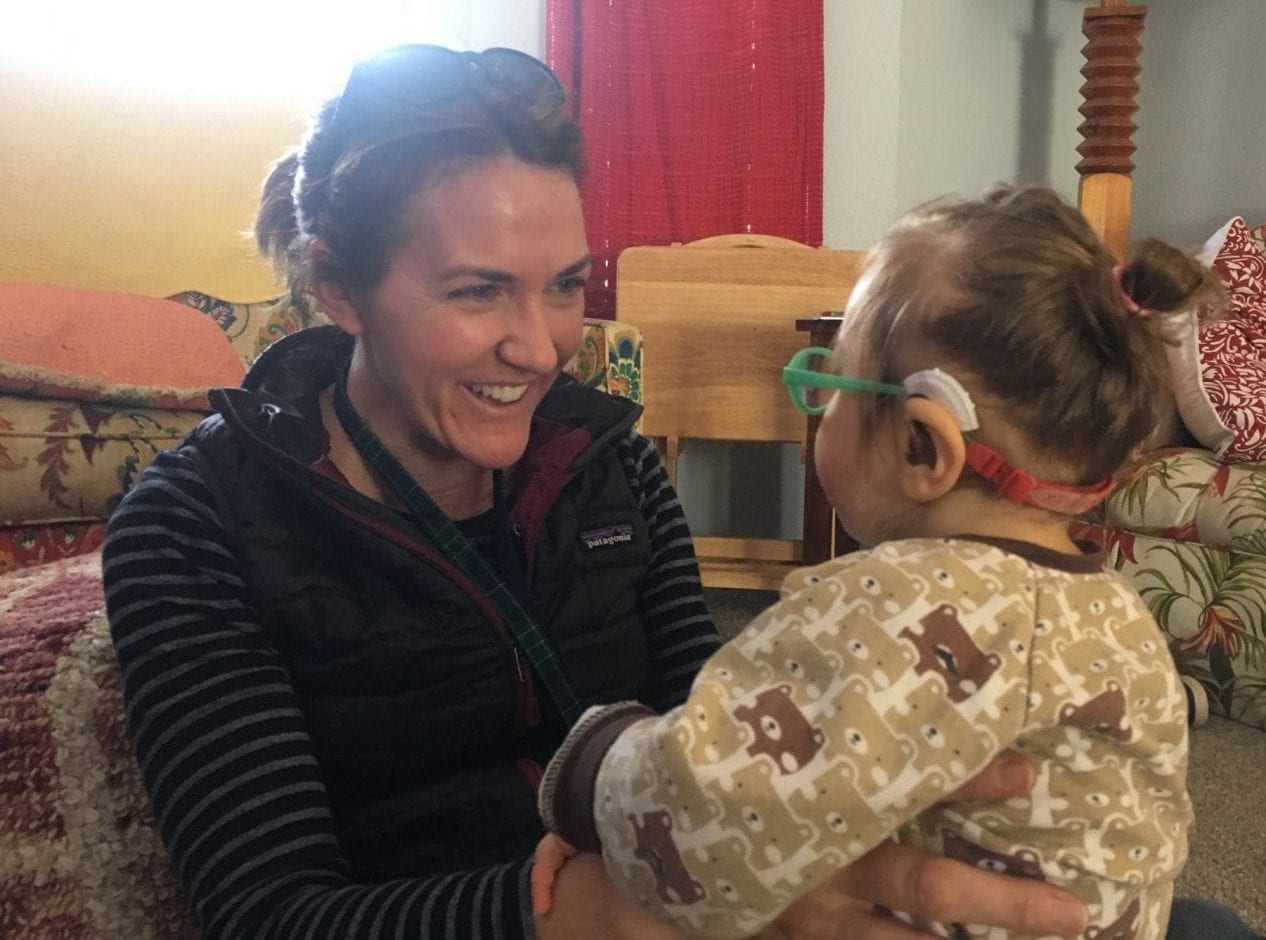 TVI Spotlight: Andrea Amestoy
The field of blindness education would not be where it is today without the contributions of many magnificent TVI's. APH's new TVI spotlight was created to tell the stories of these educators and to give other professionals new ideas for incorporating APH products into their curriculum. Read our blog to learn more about TVI Andrea Amestoy and the tools she uses to teach young learners.
ConnectCenter News
September is CVI Awareness Month
September is CVI Awareness Month! Stay tuned for a webinar for parents conducted by two TVIs who are also parents of children with visual impairments. Also, watch for a blog post featuring interviews with Christine Roman-Lantzy, Amanda Lueck, and Diane Sheline. Read Julia's blog on being a parent of a child with CVI.
The Job Seeker's Toolkit
It's back! Many of you have asked about the Job Seeker's Toolkit. Well, we've got great news! We've revised it and made it available as a free, accessible PDF. The Job Seeker's Toolkit is a self-paced online training course that helps students and job seekers who are blind or visually impaired develop career exploration and job seeking skills. The course covers self-awareness, career exploration tools, and resources, the preliminary employment process, the interview, and maintaining employment. It can also be used by professionals to follow their students' progress and provide feedback
National Blind Sports Week: A Fantastic Virtual Event for Athletes Who are Blind and Visually Impaired
This year, the United States Association of Blind Athletes (USABA) is hosting a week of virtual events discussing the opportunities available for sports participation for athletes who are blind and visually impaired. The event runs from September 28, 2020 through October 3, 2020 and includes two webinars and two Facebook Live events each day. On Saturday, October 3, participants will take part in special experiences to celebrate the third annual National Blind Sports Day. Click here to learn more and join in the festivities.
STEM Corner – What is the Anthropause?
Originally referred to as the "Great Pause," scientists are now calling the dramatic global slowing of human travel and activities due to the tragic circumstances of COVID-19 the "Anthropause." It's not surprising that many environments ordinarily bustling with human activity now entice animals to walk, run, swim, and fly where they would not typically go, causing both positive and negative outcomes. Animal populations dependent upon human food scraps, such as seagulls, may face starvation. Unregulated poaching might further decimate endangered species, such as the rhinoceros. On the other hand, sea turtles are laying more eggs on beaches that have been closed to human activities. In addition to startling reports of wild animal sightings in urban areas, scientists have measured a 17% decrease in daily global carbon dioxide emissions since the lockdown. The decrease in human and vehicular travel provides scientists with an unprecedented opportunity to study animal behavior in natural environments and how it is affected by humans and their constructed environments. Read more about this here, or Google the word "anthropause" to find more articles on the topic.
Treasures from the APH Libraries
From the Migel Library: "Blind Can Read Any Book with Aid of Electric Eye." Popular Science Monthly, 1931.
Four years in the making, Robert E. Namburg's "printing visagraph" used an electronic eye to view letters in printed books, and transcribe them as raised letters on an aluminum sheet. The machine was about the size of an office desk. It used a lamp that could shine through a lens and activate the appropriate embossing bars when it reflected off of print letters. The aluminum sheets with raised printing could either be kept, or put through a roller to be reused.
This article has been digitized for the Internet Archive at https://archive.org/details/blindcanreadanyb0000unse.
The APH Migel Collection is one of the largest collections of nonmedical information related to visual impairment in the world. Although the collection does not circulate, an ongoing digitization effort means APH will make materials available online. The digitized texts are available in a variety of accessible formats, including DAISY, Kindle, EPUB, PDF, and read-aloud. Contact library staff: resource@aph.org, 800-223-1839, ext. 705.