CVI Awareness Products and Resources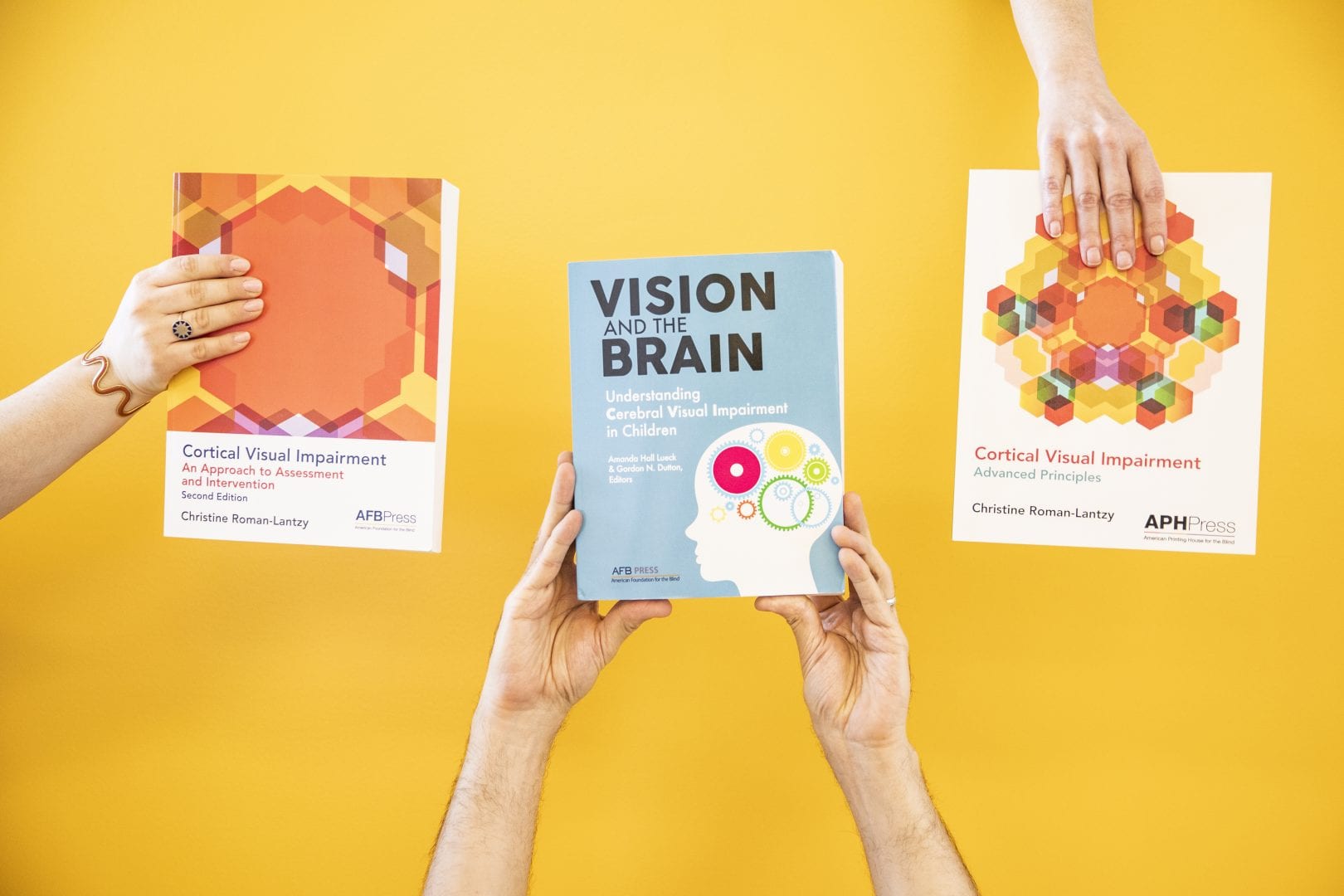 September is CVI Awareness Month! To help celebrate, we want to share some of our favorite CVI specific products!
What's Hot
CVI Book Builder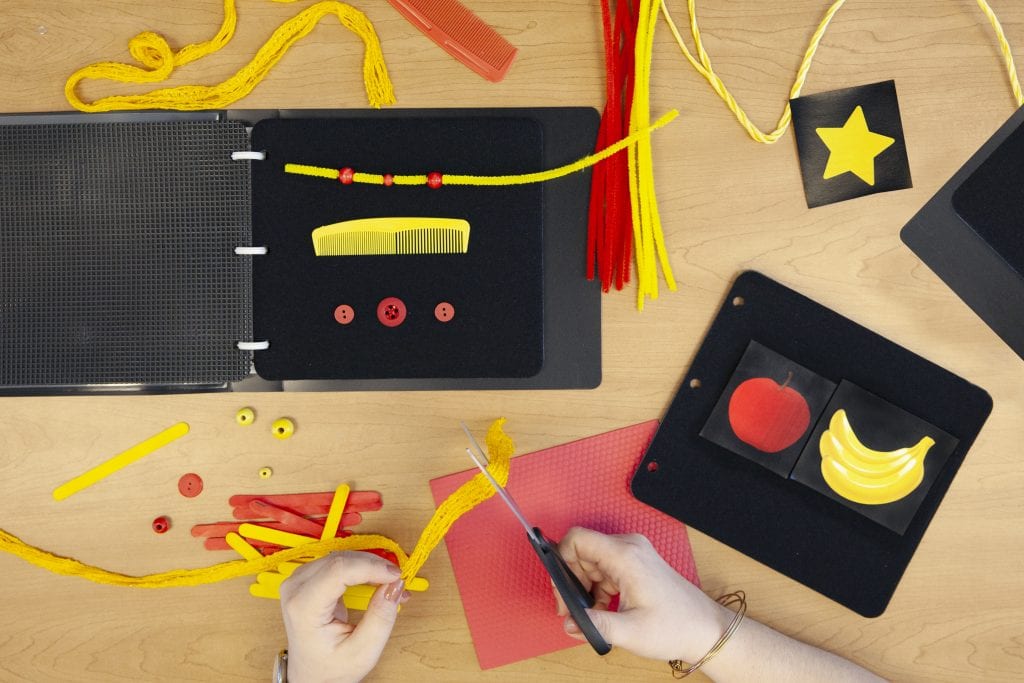 The CVI Book Builder was created for children with Cortical/Cerebral Visual Impairment (CVI). The kit makes it easy to create meaningful books that provide a foundation for literacy for young learners.
Because children with CVI often have difficulty in understanding objects, pictures, and letters presented against a complex background the CVI Book Builder takes a different approach. In the kit you'll find black pages and black binders that serve as low complexity backgrounds where you can present familiar items, photos, and eventually words. The CVI Book Builder manual guides parents and teachers in creating individualized books specifically for their reader with CVI.
More here: https://bit.ly/2mlmS21
CVI: Advanced Principles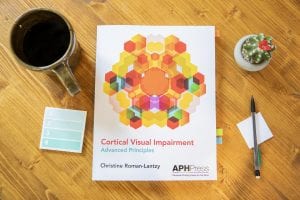 This companion book to CVI: An Approach to Assessment and Intervention makes new strides in building knowledge about CVI. The book, a collaboration among experts in several disciplines, dives deeper into topics that are extensions of the original concepts. The book offers an in-depth examination of the needs of student and individuals with CVI in areas such as literacy, social skills, and O&M.
More here: https://bit.ly/2mgaobD
Coming Soon
Book About Babies with CVI: Anticipated Summer 2021
Author Anne McComiskey maintains that the vision of children with CVI can be most effectively improved when interventions are started as early as possible. There are, unfortunately, obstacles in implementing early interventions. The diagnosis of CVI can be especially confusing to new parents. They are bombarded with new and seemingly conflicting terms. They are worn down by the many appointments their baby has with doctors, therapists, and other support professionals. At the same time, parents of babies newly diagnosed with CVI are often struggling with feelings such as grief, anxiety, and fear.  This early struggle often means that parents often do not realize that there are appropriate, effective and time specific methods to enhance their babies' vision until months or years after the diagnosis. This important book offers guidance to teachers of children with visual impairments as well as to families to ensure that babies with CVI receive appropriate interventions as early as possible.
Other Resources
CVI: An Approach to Assessment and Intervention
CVI: An Approach to Assessment and Intervention provides educators, therapists, physicians, and parents of children with CVI with an understanding of the condition and a complete framework for assessment and intervention.
More here: https://bit.ly/2lYvBqo
Vision and the Brain
Vision and the Brain provides current research and thinking on CVI including: the role of the brain in vision; effects of brain damage on vision; impact of CVI on child development; consideration in behavioral diagnosis; CVI, autism spectrum disorders, and ADHD; eye movement disorders in children with CVI; and refractive errors and impaired focusing.
More here: https://bit.ly/2lZI3pP
Share this article.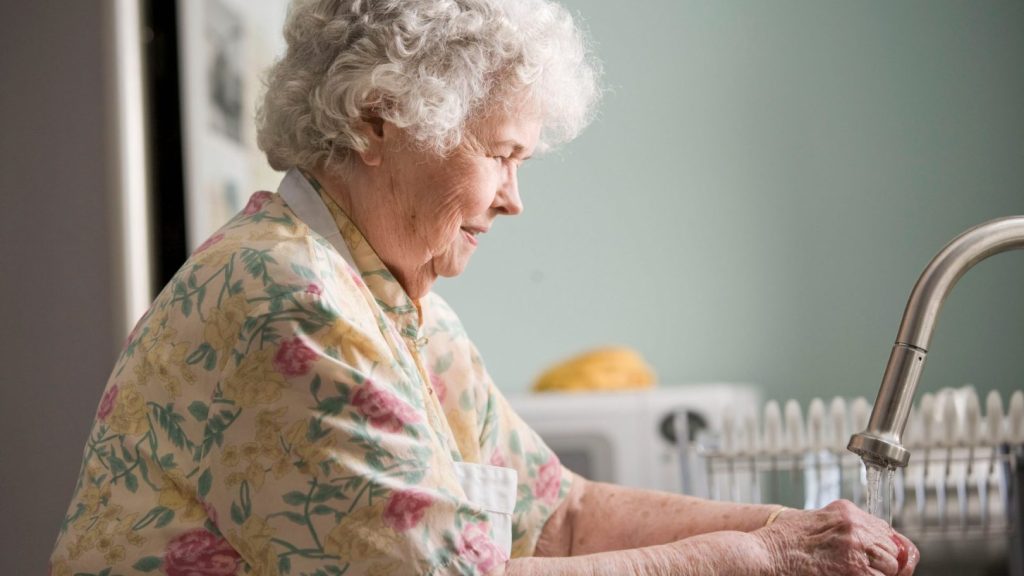 Many adults lose their vision later in life and may have difficulty adapting to their vision loss, which can have...