Assistive Technology Industry Association 2023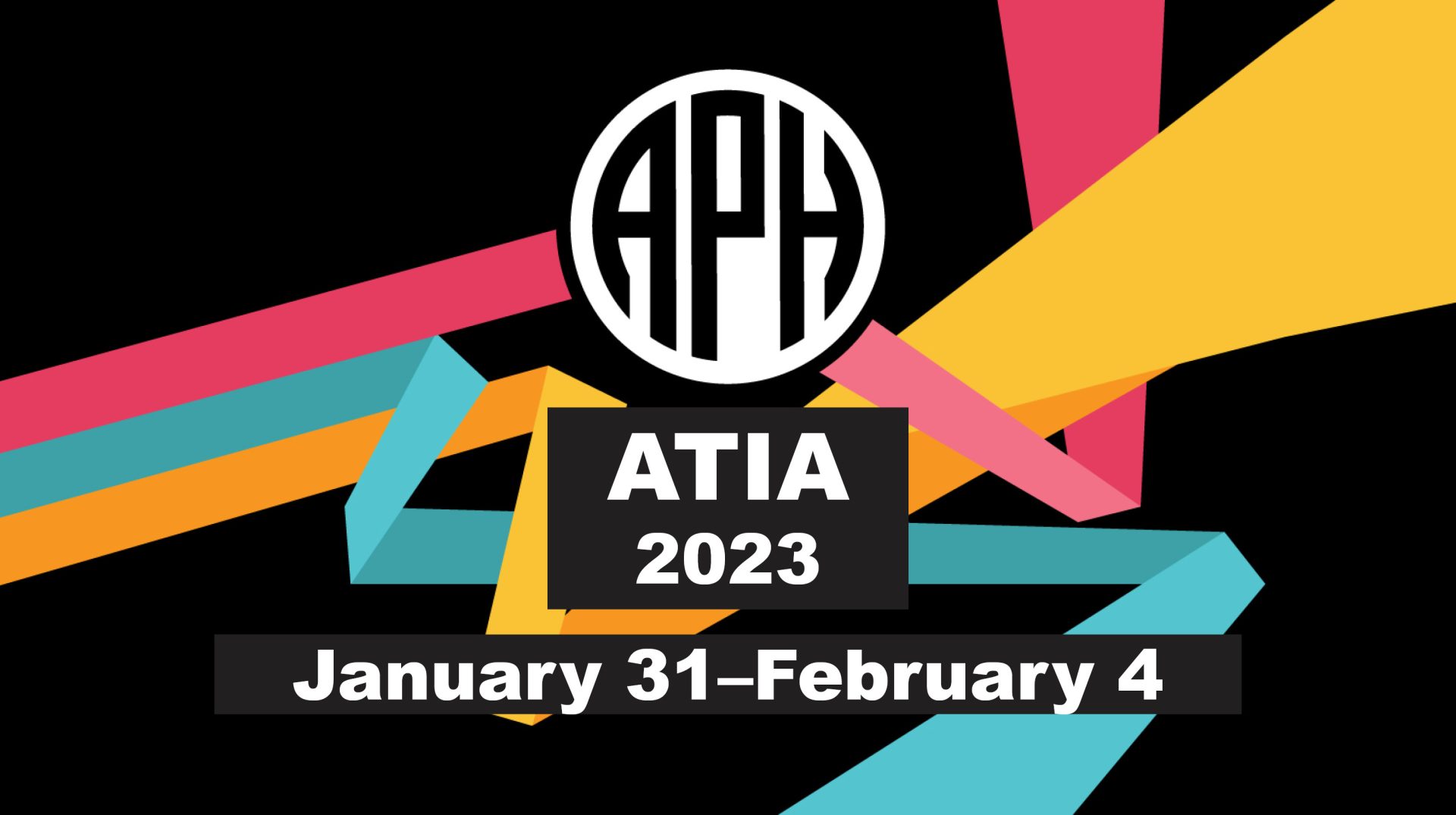 Dates
January 31, 2023 - February 4, 2023
Description
The Assistive Technology Industry Association (ATIA) is the global leader in assistive technology (AT) education and research and the premier organization for AT manufacturers, sellers and providers. The ATIA is the premier organization for manufacturers, sellers and providers of assistive technology (AT)—products, equipment and systems that enhance learning, working and daily living for persons with disabilities.
Join our STEM Talk Community List!
Are you interested in learning, discussing, and sharing ideas related to science, technology, engineering, and math? If so, you can join the community by emailing stem-talk-request@freelists.org with 'subscribe' in the Subject field OR join by visiting our STEM Talk FreeLists page and entering in your email address and selecting 'subscribe.'
Sessions
Code Jumper Pre-Conference Camp at ATIA
Wednesday, February 1, 8:00 a.m.–4:00 p.m.
ATIA and APH are partnering to host a FREE Code Jumper Pre-conference Camp.
Learn more and register on the Camp Code Jumper at ATIA web page.
Changing Education Outcomes Through Technology- Craig Meador, Anne Durham, and Greg Stilson
Thursday, February 2, 9:45–10:45 a.m.
What does the future of braille, low vision and STEM technology look like? What new tools are available or in development to help your students and clients succeed at school, work and living a life of independence?
Join us to learn about APH's braille, low vision and STEM product road maps and how they guide us in product development.
Navigating a Dynamic Braille Future- William Freeman
Thursday, February 2, 9:45–10:45 a.m.
As print has gone digital braille has been left behind. Features like reflowable content, enhanced navigation, and the inclusion of graphics would all benefit how braille is created, shared, and used. To that end, work has begun on a new braille file standard called the eBRF. We will cover the current deficiencies with braille now and how the new file type will address them. Attendees will leave with an understanding of where braille is going, why it's going that way, and how it is going to get there. There will be time for questions and feedback throughout.
Equitable STEM Learning for All Students of All Abilities- Jennifer Brooks and Alicia Wolfe
Thursday, February 2, 4:30–5:30 p.m.
When thinking about computer science education, educators may automatically consider students who can use these skills in an occupation or vocation. However, these problem-solving skills can be foundational for all students. APH has developed a series of tools and teaching materials that can be adapted for students with visual impairments including those with multiple disabilities. During this session, participants will discuss how these tools can be utilized equitably with their entire caseload of students regardless of ability level.
Learn a Physical Coding Tool Used in Small Group or Whole Group Instruction!- Robin Lowell
Friday, February 3, 8:30–9:30 a.m.
In this session, participants will explore multisensory ways to integrate computer science into any classroom setting with Code Jumper. Code Jumper is a hands-on, physical coding program for students with any level of vision. Learn how teachers have incorporated Code Jumper into classrooms in small group, whole group activities, or in tandem with other coding curriculums, even after-school programs!
Building Accessible Coding Activities into Daily Routines for VI Students- Julie Hapeman and Robin Lowell
Friday, February 3, 9:45–10:45 a.m.
Coding websites for mainstream classrooms are not accessible to students with visual impairments. It is possible to overcome these inequities by introducing coding into your everyday instruction. Find out how two teachers build coding concepts into their daily routines. They will outline ways to use accessible coding tools and unplugged coding activities in K12 and coding club settings.
Introducing Polly—An Early Literacy Braille Device- Greg Stilson
Friday, February 3, 11:30–11:45 a.m.
Polly is a Wi-Fi-enabled braille learning device that teaches reading, typing, writing, vocabulary, and spelling in both contracted and uncontracted braille. It is designed to teach the braille alphabet to children and parents. In this 20-minute session we will highlight the hardware, features of Polly, curriculum included, and Helios, an online portal used to create and share activities as well as collect and report student progress.
Power Partnerships: Exploring the Center of Assistive Technology Training- Jason Martin
Friday, February 3, 1:00–2:00 p.m.
The Center of Assistive Technology offers training throughout the Southeast to students with visual impairments and vision professionals. This session is an exploration of training, events, and resources available from this national program.
Follow the Road to Code- Greg Stilson, Leslie Farr Knox, Tyler Maddox, and Katrina Best
Friday, February 3, 4:30–5:30 p.m.
Today, foundational coding skills, like computational thinking and problem-solving, are being taught at an early age, but unfortunately, many mainstream tools are completely inaccessible. In an effort to break down these barriers, participants will journey through APH's Road to Code, a plan designed to create accessible coding tools for everyone. Additionally, this session will also discuss how APH Federal Quota dollars can be used to help acquire these products.
Exhibit Hours
Wednesday, February 1, 5:30–7:30 p.m.
Thursday, February 2, 10:30 a.m.–1:00 p.m. and 2:00–5:30 p.m.
Friday, February 3,  10:30 a.m.–1:00 p.m. and 2:00–5:30 p.m.
Saturday, February 4, 9:00 a.m.–12:00 p.m.
Share this event.