POSB 2023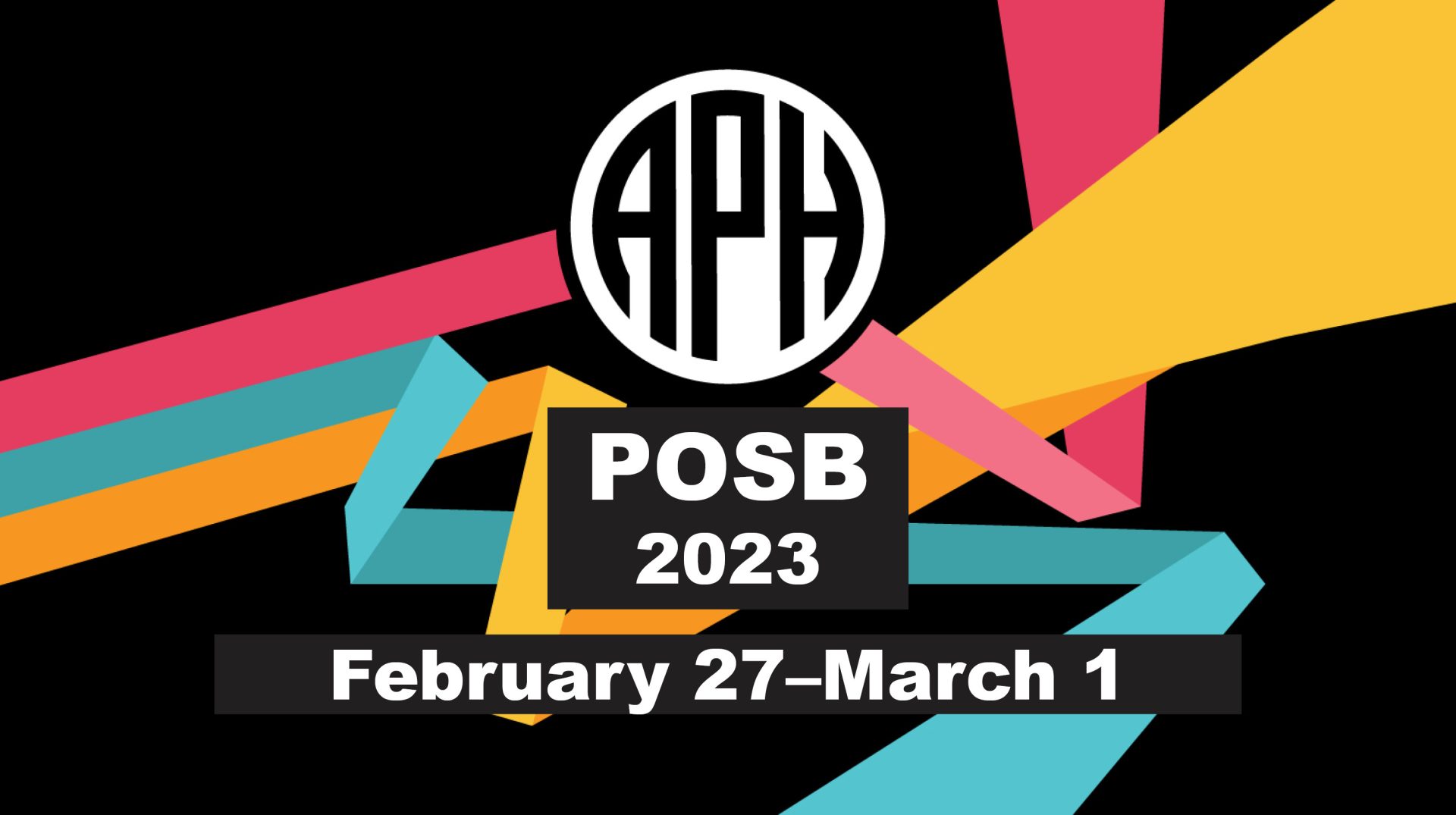 Dates
February 27, 2023 - March 1, 2023
Description
The POSB Math and Science Institute for Instruction has been held during odd years since 2011. In 2011, the Principals of the Schools for the Blind started the Institutes for Instruction with the following goals in mind:
To build community and a support system among teachers of the visually impaired. Often, teachers feel isolated and don't have easy access to other teachers for guidance and support.
To provide professional development opportunities. The "POSB Institutes for Instruction" would include a training component, focusing on a particular area of instruction to inspire teachers and provide them with tools to improve their instructional practices.
To establish online communities for individual disciplines in order to provide ease in communication and to share documents and other materials related to instruction.
There is no funding source associated with the Institute. It is completely supported by local schools for the blind and donations.
Join our STEM Talk Community List!
Are you interested in learning, discussing, and sharing ideas related to science, technology, engineering, and math? If so, you can join the community by emailing stem-talk-request@freelists.org with 'subscribe' in the Subject field OR join by visiting our STEM Talk FreeLists page and entering in your email address and selecting 'subscribe.'
Sessions
Keynote: A Walk Through Stem Education Materials from the American Printing House for the Blind — Mike Hudson
Monday, February 27, 8:15 AM–9:15 AM
APH published its first books in the 1860s. All were collections of wisdom—fables–which is curious in today's educational environment. Our national obsession with STEM, and the sense that American children, and by projection, America itself, are slipping behind those from other nations, is cyclical. Mike Hudson, director of the Museum of the American Printing House for the Blind, will take us on a journey through the rise and fall and rise and fall of STEM education materials for kids who are blind or have low vision.
SALS: color and precipitates covered — Ashley Neybert and Rosanne Hoffmann
Monday, February 27, 3:30 PM–4:30 PM
Colors and precipitates have long been an issue for blind students in STEM. Now the SALS (Submersible Audible Light Sensor) handles these problems with ease and is Quota Dollar eligible. Hands-on activities for color sorting and ocean acidification will be conducted.
Practice2Master Abacus: An Interactive Way for Learning the Cranmer Abacus — Li Zhou
Tuesday, February 28, 10:30 AM–11:30 AM
Practice2Master Abacus, an Android and iOS app, makes abacus learning an interactive experience. With this app, students can take lessons, practice skills, and monitor progress using quizzes, all at their own pace. This session will be devoted to a detailed explanation of each component of the app.
Join us on an 'electrifying' adventure with Snap Circuits! — Katrina Best, Heather Kennedy-MacKenzie, and Ken Perry
Tuesday, February 28, 1:45 PM–2:45 PM
Join APH for a hands-on Snap Circuit electrifying adventure where we will explore the Accessible Snap Circuit Jr, RC Snap Rover, Snapino, and BRIC Structures from very basics to advanced builds. Batteries included, no experience needed. "We bring good things to life" (Batteries Not Included, 1987).
APH Accessible Escape Room — Jeff Schwartz and Jennifer Brooks
Tuesday, February 28, 1:45 PM–2:45 PM
Join APH Outreach as the crew of the APH 1 STEM ROCKET on our maiden voyage to establish a colony on Mars! Gain hands-on problem solving with APH STEM products while you crack the code, complete the circuit, and breakdown barriers to get out of the Accessible Escape Room.
Share this event.