Getting the Most Out of Your MATT Connect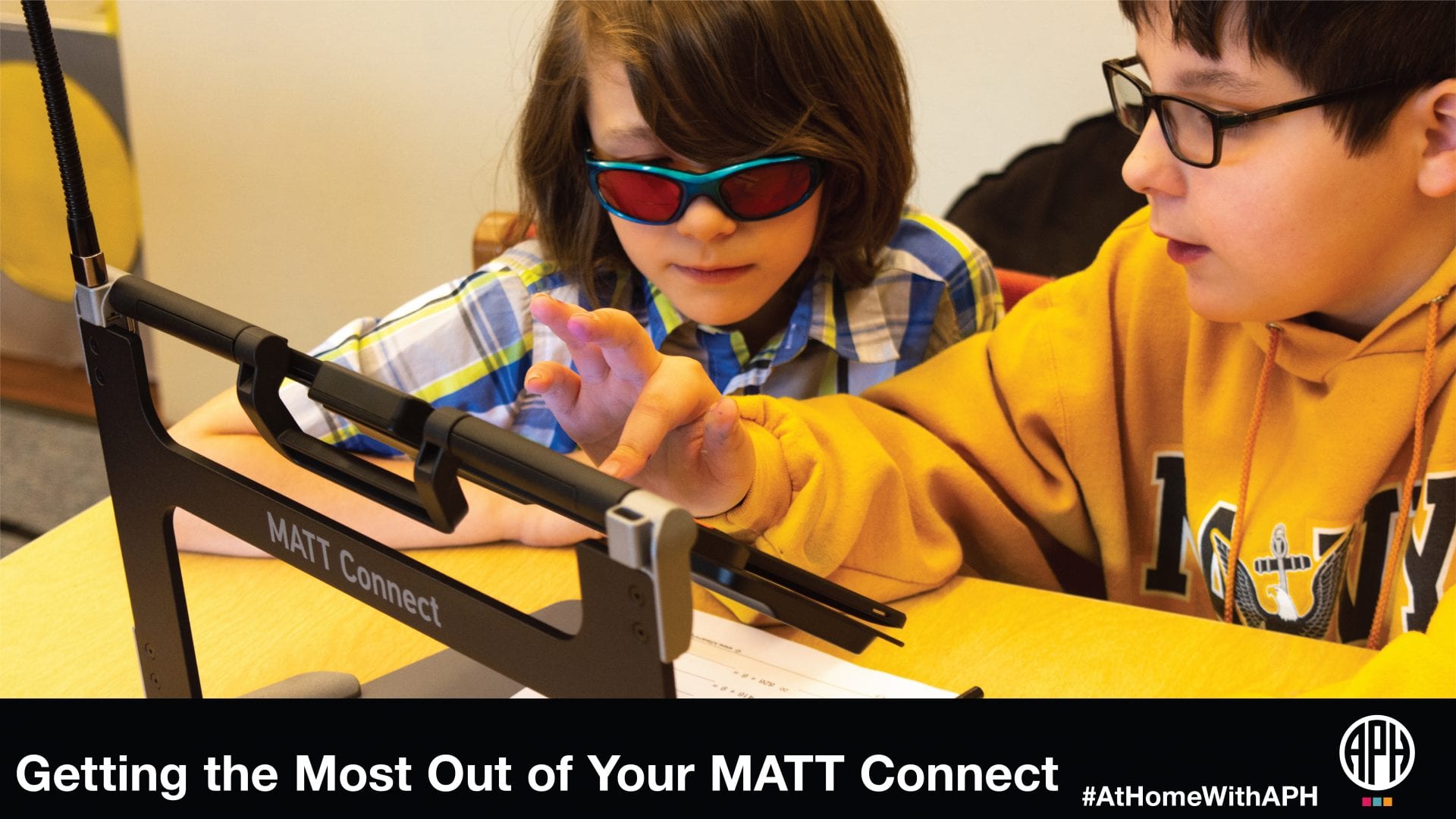 Whether you're a parent of a child with low vision, or an adult experiencing vision loss, you may be looking for a suitable device to complete school activities, work assignments, and hobbies from home. MATT Connect could be a great tablet magnifier option to use while remote learning and working at home. MATT Connect is a great tool that provides access to printed and digital materials. Use the Android tablet for emails, word processing, and notetaking along with many other apps. This can be a great device for any learner thanks to its variety of User Interface options.
First, there's the Basic Interface that allows MATT Connect to operate as a basic video magnifier. Users will have access to two live image modes: Magnifier and Distance Viewing. This setting is perfect for first-time access tech users, young and old. With simplified options on the button banner, users will more easily learn to operate this device. A teacher, parent, or caregiver can lock the MATT to certain personalized settings to keep things simple and ensure users get only what they need out of their experience. To exit Basic Interface press and hold the contrast button for 5 seconds.
If you choose the Standard Interface, you'll get all the features of the Basic Interface, with the added ability to capture images, access the gallery, and enable OCR reading. This interface is perfect for more experienced users who have the skills to navigate this additional functionality. To switch to a different interface press and hold the contrast button for 5 seconds.
Operating in Advanced Interface capacity gives you all the benefits of the Standard interface while also allowing users to access applications through the APH Toolbox and even exit the Prodigi software altogether to use other applications on the tablet-like surfing the web and replying to emails!
Features
This all in one Android tablet with Prodigi software includes the following features:
Calculators: Standard, Scientific, and Graphing
Books: Access books with Bookshare account
Distance: Use distance camera to view distance reading tasks
Notes: Take handwritten or typed notes using:
Handwriting tool with stylus
On-screen keyboard
Bluetooth keyboard
APH: List of included apps such as:
Nearby Explorer
Dropbox
Word, Excel, PowerPoint
Chrome
NLS BARD and Learning Ally, free audio books
Can download more apps in the Play Store
Magnifier: Use magnifier to view near reading tasks
Gallery:
Access saved images, documents, PDF's, distance images in the Distance folder
Create folders
Import text into the Text folder from email, web browser, etc.
Settings:
Set up Wi-Fi, Bluetooth, Software Update, etc.
Change User Interface
Basic
Standard
Advanced
Adjust color contrast
Turn speech on, documents only, off
Exit to Android tablet
Help: Includes YouTube Videos and Webinars
Regardless of your tech-savviness, MATT Connect is a great tool for magnification and so much more! You can find our User Manual and Skills Checklist available in the Downloads section on the MATT Connect product page. We also have a series of free video tutorials and webinars  to help you get the most out of your MATT Connect.
To find more low vision resources and products check out our website!
For more resources check out our #AtHomeWithAPH resource list for free and accessible activities, tips, webinars, and more from APH, our partners, and the field at large. Have a free and accessible resource you would like us to include? Email us at communications@aph.org to tell us about it!
Share this article.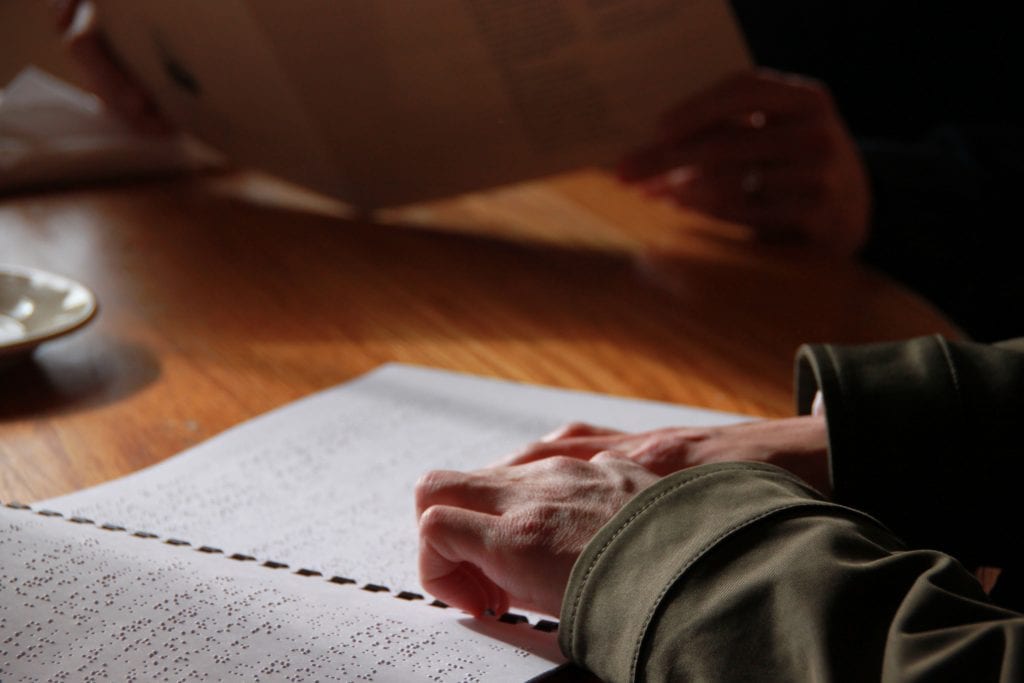 It's National Braille Literacy Month and we're happy to announce that the Illinois Braille Series, a classic program for teaching literary...