MATT Connect Software Gets Update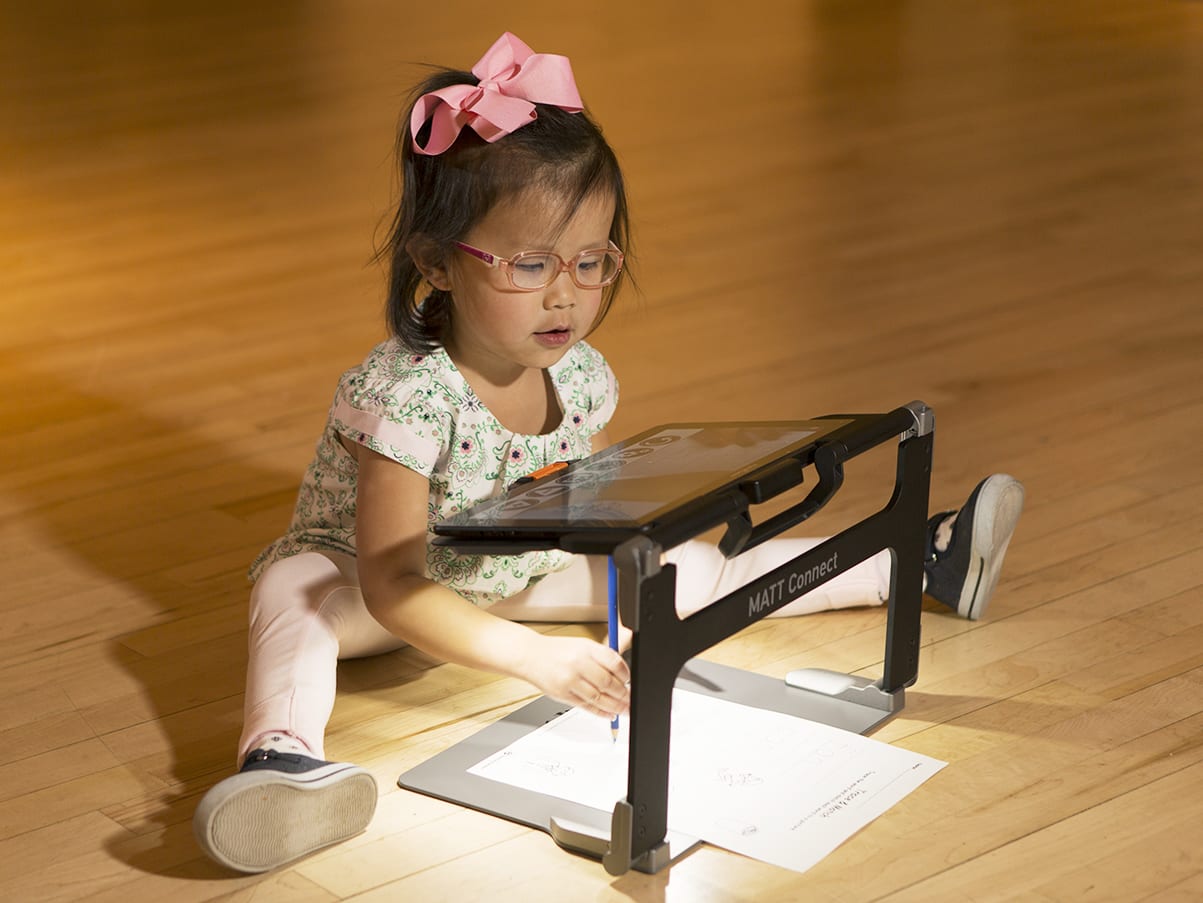 The MATT Connect from APH just got a makeover! We're happy to announce software modifications that will benefit all MATT Connect users. This software update will change the interface options. Currently, users have two options: Standard and Simple. The Simple Interface will be completely removed and the MATT Connect will now feature three interfaces: Basic, Standard, and Advanced! These interfaces will increase user-ability for learners of all skills and ages.
Basic Interface will allow the MATT Connect to operate as a basic video magnifier. Users will have access to two live image modes: Magnifier and Distance Viewing.  This setting is perfect for first time assistive tech users, young and old. With simplified options on the button banner, users will more easily learn to operate this interface. Personalized settings can be locked by a teacher or caregiver to ensure end users get the most out of their MATT Connect.
If you choose the Standard Interface, you'll get all the features of the Basic Interface, with the added ability to capture images, access the gallery, and enable OCR reading. This interface is perfect for more experienced users who have the skills to navigate this additional functionality.
Advanced Interface unlocks the full potential of the MATT Connect. Operating in this capacity gives you all the benefits of the Standard interface while also allowing users to access applications through the APH Toolbox and even exit the Prodigi software altogether to use other application not the tablet.
Don't have a MATT Connect for your classroom? Buy it on quota!
Share this article.