Introducing Polly!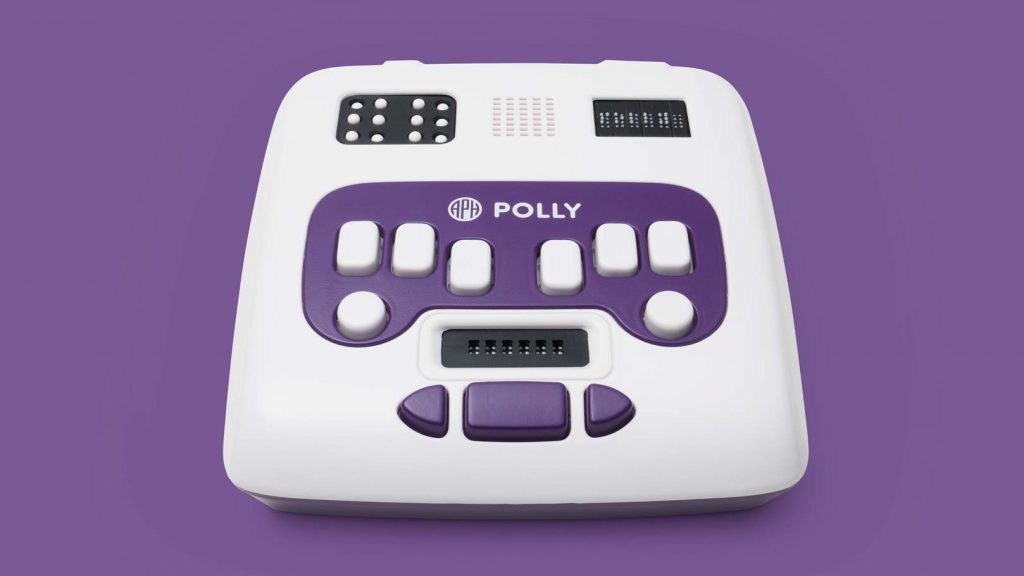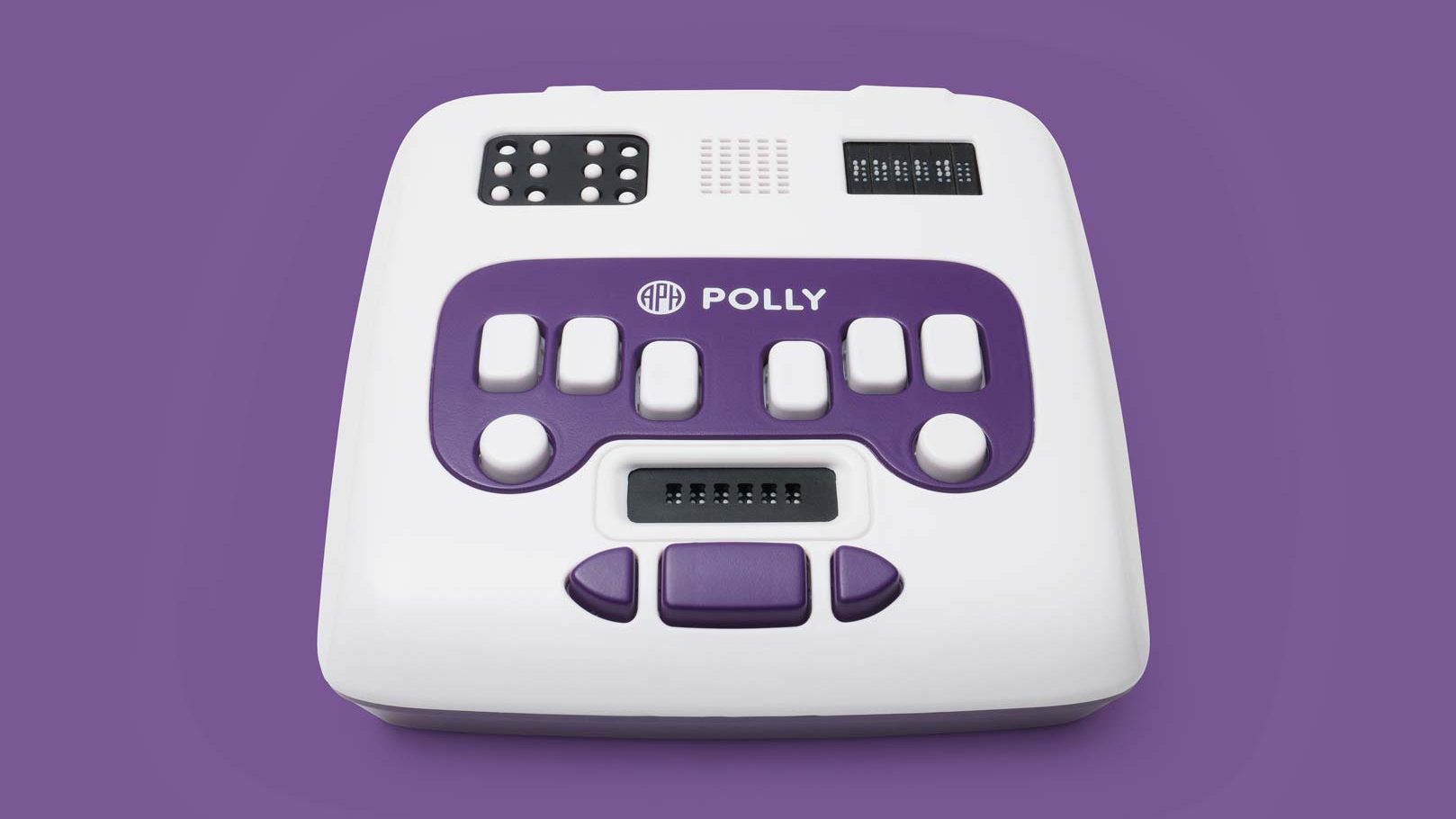 Combine learning and gaming for a fun braille adventure!
APH, in partnership with Thinkerbell Labs, is excited to introduce Polly! Polly is an electronic Wi-Fi enabled device that will assist users in learning and reinforcing braille concepts. With many components for both input and output, Polly can provide practice and gamify the braille learning process for students.
In addition to learning phonics, letters, and braille contractions, students can practice typing on the keyboard and writing with the electronic slate during games. Reading and writing games include Letter Race, Balloon Pop for spelling, games for practicing dot location with different input methods, and the many Explore categories provide free play with the device for our youngest learners. The speaker and headphone jack provide auditory instructions and allow the device to be used in any environment.
Polly can be used as a stand-alone device or teachers can create individualized lessons and customize the device for students learning needs through the online portal, Helios, included with purchase of the device. Creating your own lessons or assigning specific lessons enables Polly to reinforce any braille curriculum teachers may already be using with their students. Progress and assessment data are displayed in accessible charts/graphs and can benefit record keeping while identifying areas in which students may need further practice.
Polly will be available to Federal Quota customers and for standard purchase within the United States. APH expects to begin fulfilling Polly orders by summer 2022. If you are as excited about Polly as we are, please subscribe to the waiting list below to receive ongoing information. You will receive status updates and be the first to know when Polly is available for purchase. For those outside the United States, please contact Thinkerbell Labs.