Sir Francis Campbell Rides Again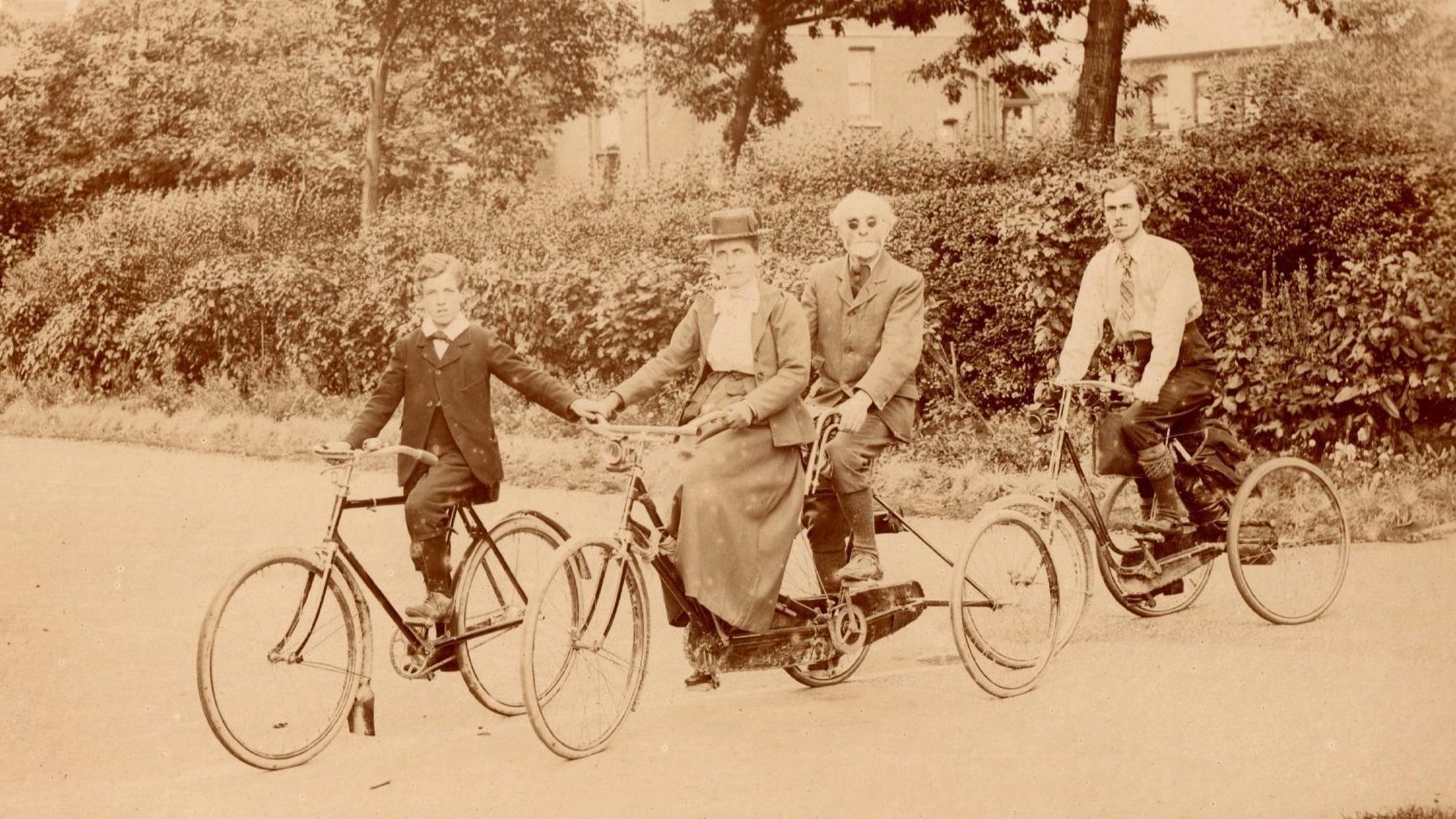 The American Foundation for the Blind Archive, housed at APH since 2020, never fails to provide surprises. This September 2021 blog post describes how the handwritten autobiography of Sir Francis Joseph Campbell was found in a box that contained routine, typewritten memos.
A related discovery was made in the AFB Archive's photograph collection. Among the many mid-century black-and-white photographs was a folder labeled "ACTIVITIES, SPORTS AND RECREATION, CYCLE: Royal Normal College." Inside were two sepia-tone photographs. While sepia photography is monochromatic like black and white, it has a brown color to the print. Sepia-tone originally came from a chemical photo developing process intended to make the print last longer and can typically date a photograph to between 1850 and 1900.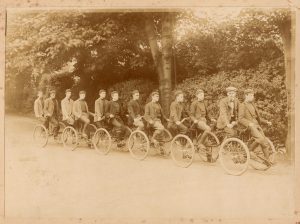 The first photograph showed one extremely long tandem cycle. Twelve riders rode between six sets of wheels. Most of the young riders had on school uniforms and dark glasses, except for one person at the front. He had on adult clothing and was looking at the camera, likely one of the instructors at the Royal Normal College for the Blind (RNC). But the second photograph was even more interesting. It shows a group of four people cycling together. A young boy leads the way on his bicycle, while holding the hand of a woman who is steering a tandem adult tricycle. A white-haired gentleman with dark glasses pedals from the second seat. And behind them is a mustachioed young man, on an adult tricycle of his own. The reverse of the photo reads "Sir Francis & Lady Campbell & Charles Campbell, late 1800's."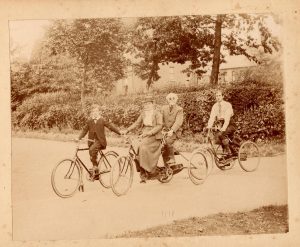 The candid nature of the photograph gives it a much more personal feel than a studio portrait might. Lady Sophia Faulkner Campbell, herself a former staff member at Perkins School for the Blind, wears a straw hat, a shirt with a lace bow, and a full jacket and long skirt. Sir Francis Campbell similarly has on a suit and tie, though his socks are pulled up over his pant legs for riding. Charles F.F. Campbell has no jacket. He wears a white shirt, tie, and looks to have on riding gaiters over his shoes and pant legs. At this point in his life, Charles had not yet launched the field's first professional journal, Outlook for the Blind. He had not worked in the formation of the American Association of Workers for the Blind. And he had not yet served as the Superintendent of the Ohio State School for the Blind. Charles is still a young man in shirtsleeves, riding a tricycle alongside his very accomplished parents.
Share this article.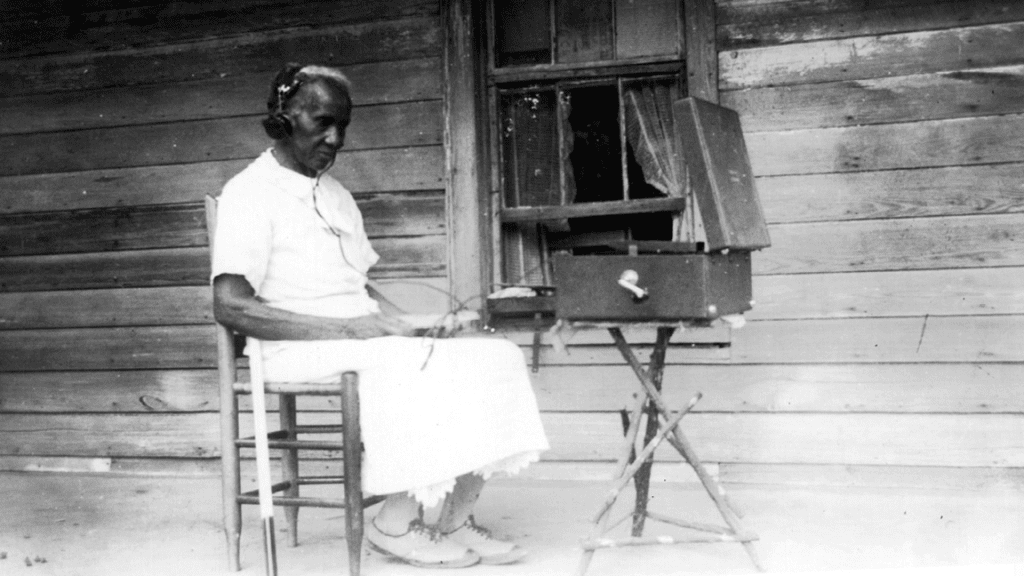 "The blind veterans here in the Helen Keller class are able, thru talking books, to obliterate the tedious hospital hours...