Students and Teachers 'Count' on APH's Accessible Math Materials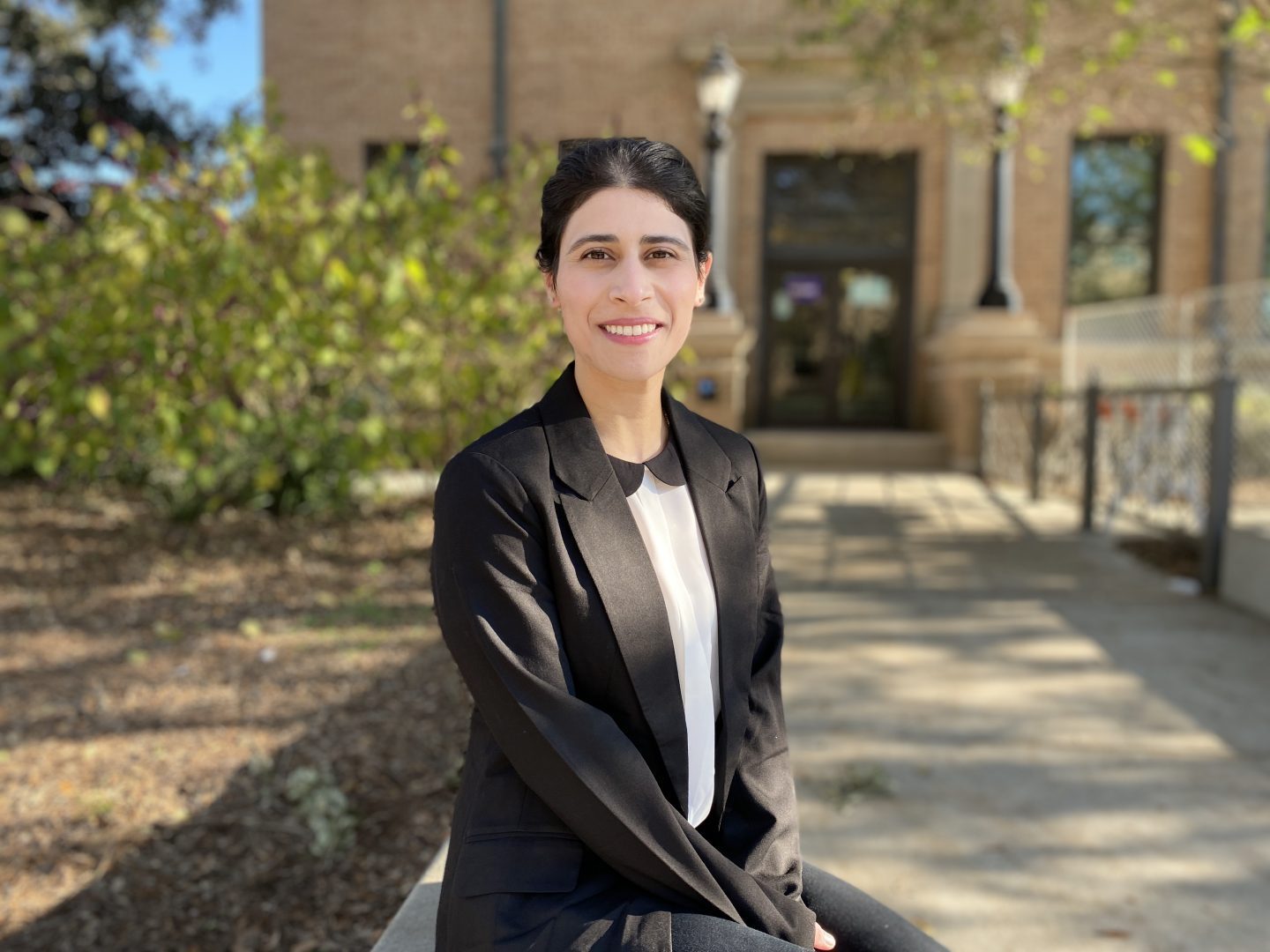 An Interview with Nabiha Mujahid, TVI and APH Scholar
Math is a challenging subject to teach and learn. Those difficulties are magnified when correct and helpful materials are not made accessible to accommodate student needs. It was our pleasure to sit with Nabiha Mujahid to learn more about her use of, and success with, APH products that are inclusive and help make learning fun. After graduating from Louisiana State University, Nabiha began working at the Louisiana School for the Visually Impaired (LSVI) as a middle school, and later, as a high school math instructor. To enhance her skillset, she became the Regional Support Specialist for the Accessible Educational Materials Center where she supports LSVI and school systems across Louisiana with technology and braille. Last year, Nabiha was selected as a 2020-2021 APH Scholar.
Q: What APH tools do you use to create materials for math lessons?
A: While creating math materials for students who are blind, we have to be mindful of the correct braille context. Whether transcribing into Nemeth or UEB, BrailleBlaster has functions to accommodate both. It also formats operational symbols, including simple symbols (multiplication, addition, subtraction, or division) to more advanced symbols (square roots, Taylor series, Pythagorean theorems, or quadratic equations).
Math lessons are not complete without tactile graphics. The Tactile Graphic Image Library (TGIL) is a wonderful tool to produce tactile images to develop crucial skills needed in math. I use the TGIL for creating various types of graphs. Additionally, I turn to the TGIL's excellent geometry library to represent the 2-D aspects of the 3-D objects the students were feeling. It is easier to transition to 2-D graphics once students understand the 3-D objects, and the TGIL is a great tool to have when making that transition. Whenever I encounter an illustration while transcribing materials, TGIL is the first place I look. I download the base object and modify it for my needs.
Q: What APH products do you use while teaching algebra, and how do you incorporate them into class activities?
A: There are times when, even in an inclusive classroom, students who are blind get excluded from working with manipulatives. APH's Tactile Algebra Tiles are accessible to all students, making them great to use in inclusive classrooms. Tactile Algebra Tiles convert abstract concepts into concrete form and develop the fundamentals before students move on to more complex equations. The kit is very effective at helping students understand concepts such as simplifying expressions, factoring, distribution, solving equations, multiplying polynomials, multiplying binomials, quadratic equations, and much more.
Even though plotting and graphs are taught to a certain degree in every grade, it gets extremely intense in Algebra. While sighted students draw lines on their graphs, my students who are blind use Graphic Art Tape. With this product, the common "I could not draw out graphs" excuse no longer works. Graphic Art Tape is also used on state testing.
Q: What about classroom tools for teaching geometry?
A: The DRAFTSMAN Tactile Drawing Board enables students who are blind to explore drawing by producing raised-line graphics. Once students finish exploring manipulatives or 3-D figures, this is a great tool to help students transition to understanding the concepts of 2-D.
Geometry is very complicated. It's difficult to understand terms such as pyramids, prisms, cubes, etc., without seeing the object that is being discussed. Geometro not only helps students understand the shapes, but it also helps students create them and deconstruct them as well. Students get the opportunity to create nets and determine the surface areas, compare surface areas, area, and develop a better grasp of volume. Geometro saved my students from missing out on developing crucial skills and gaining invaluable information such as understanding the difference between shapes, volumes, and surface area.
Q: What tips or advice would you give to new teachers who are using these products for the first time?
A: It can be extremely overwhelming, to the point of wanting to give up, when you first unbox a product with a lot of items, Geometro or Tactile Algebra Tiles being prime examples. It is better to take things one step at a time and read the manual. These products help with understanding the basic concepts before students move on to more complex topics.
It is also crucial to understand the product and work with it before using it to teach students because learning to use the product on the fly will decrease the quality of your teaching and the students' ability to learn. It will waste a lot of time, and the students will get frustrated if they don't understand. The best part is that, once a student understands the product, the teacher can allow the student some freedom to experiment and further explore the product for themselves.
Q: What success story are you most proud of as a math instructor?
A: I had a 6th-grade student who transferred from a different school, and when I asked what she had learned in her previous math class, she told me that her teacher would tell her to read a book instead of teaching her. Consequently, there was a huge gap in skill and understanding between her and her peers. To make matters worse, a fear of math had been embedded in her. It was difficult at first to motivate her, but as soon as she started working with hands-on techniques, and we slowly started to build fundamental math skills, she started to become fond of math. Eventually, once the concepts were built and properly ingrained, the APH products were no longer used and my student had no fear of working out the math problems on her braillewriter.
Teaching is a challenging profession, and students think that math is a boring subject. APH products make teaching easier for me and make math fun for my students.
Find more products for teaching mathematics in our Building Your Math Toolkit blog.
To explore all APH has to offer, head over to aph.org.
Share this article.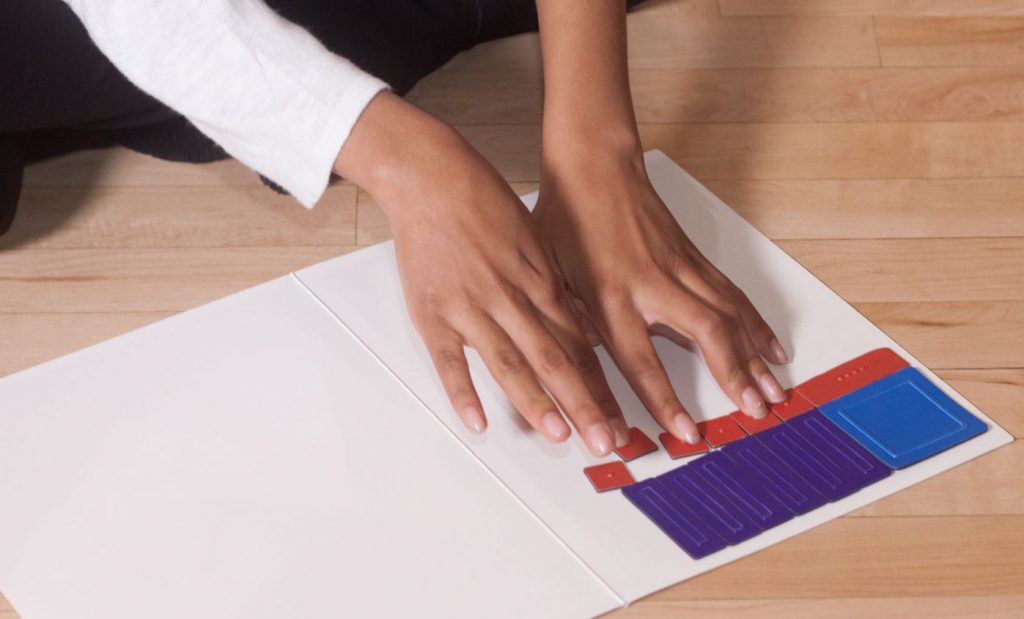 Math plays a critical role in education. It strengthens students' analytical thinking and reasoning skills, allowing them to effectively solve...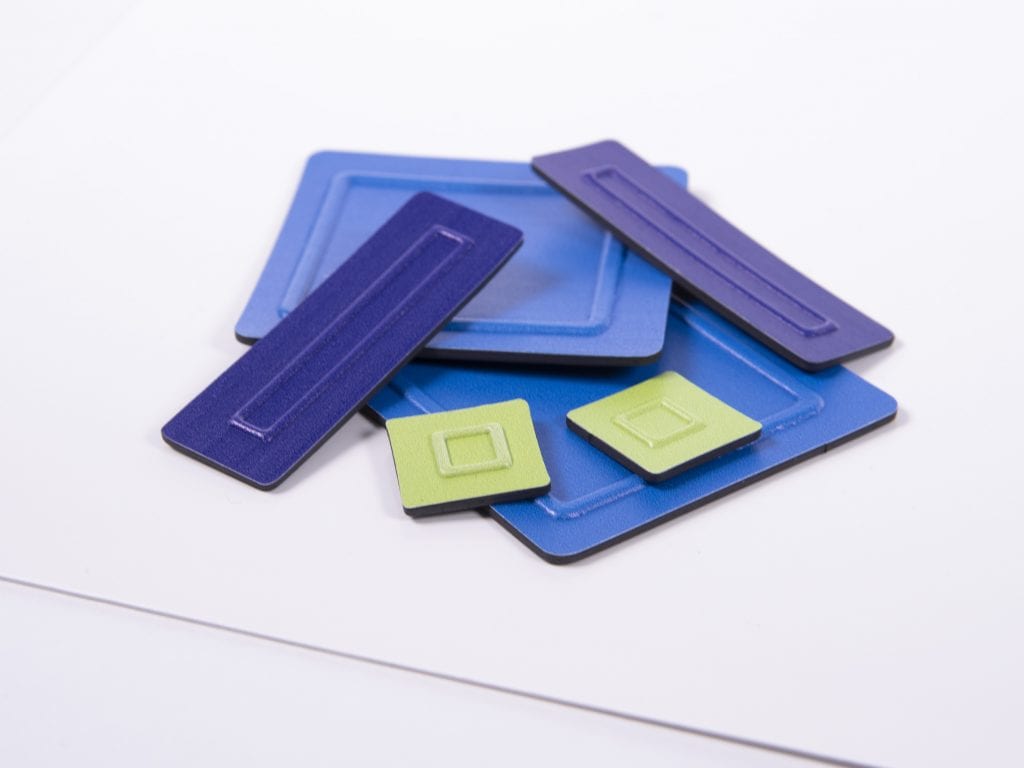 Are you looking for an easy-to-understand hands-on way to explain algebra concepts to your child? Tactile Algebra Tiles can help!...