Take it from a TVI: How to Make Learning Fun with APH Products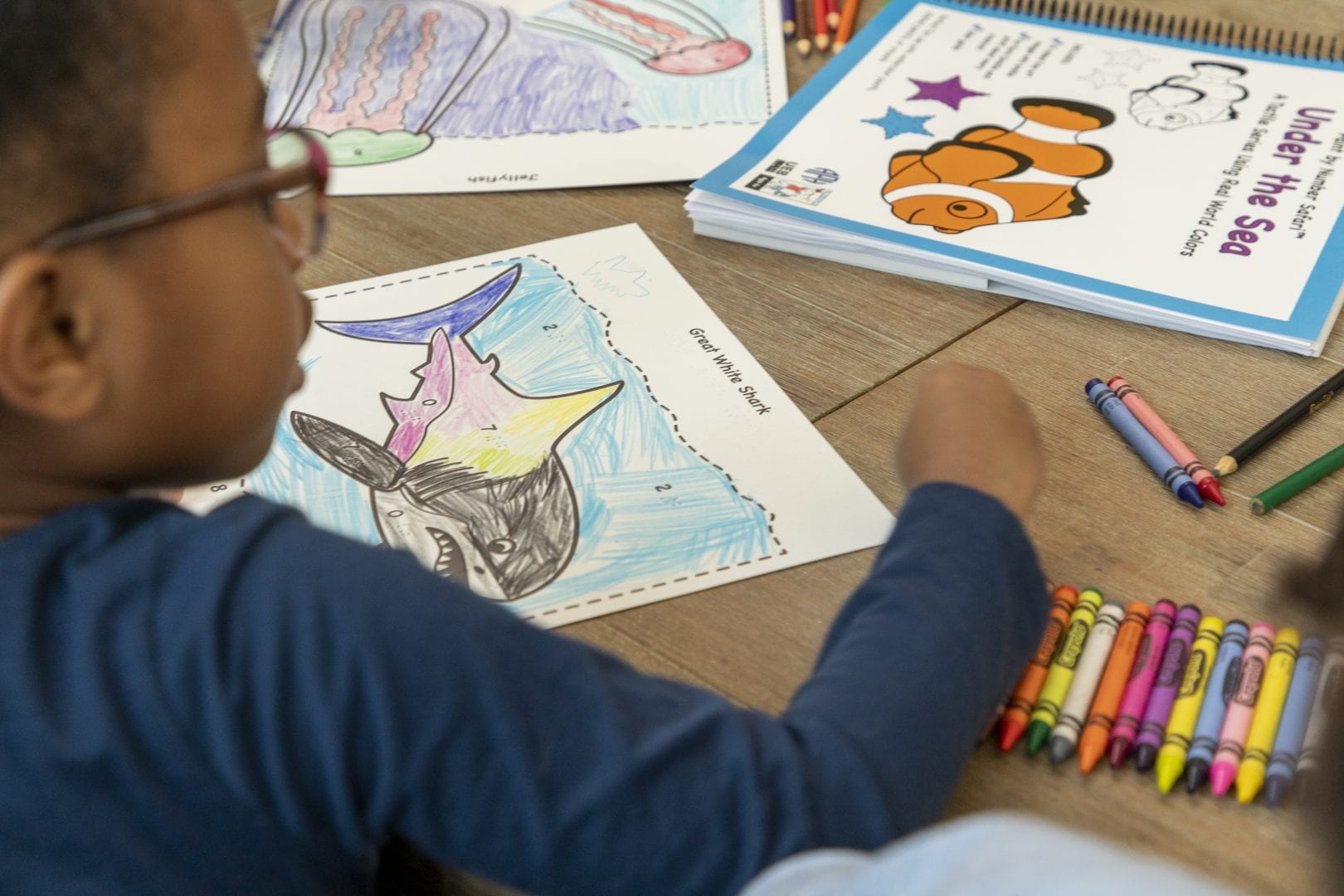 Time flies when you're having fun! We spoke with TVI Jessica Chamblin about the APH products she uses to create fun learning experiences for her students.
An Interesting Career
Jessica Chamblin has been a TVI for 3 years. Her credentials include Associate's Degrees in Arts & Sciences and Sign Language and a Bachelor of Arts in Spanish degree. While enrolled in the sign language program at St. Paul College, Jessica worked as an intern at the Minnesota State Academy for the Deaf and as an interpreter for students who are deafblind at the Minnesota State Academy for the Blind. During the 2016-2017 school year, she served as a deafblind intervener for elementary students in District 917, eventually learning braille to assist a student who seemed like they would be a good braille candidate. "I loved my job as an intervener and the connections I made with my students, but I wanted more than that," she said. "I decided to become a TVI so I could work with more students on a bigger scale."
From 2017-2020, she studied at the University of North Dakota and graduated with a Master's Degree in Special Education/TVI. Today, Jessica works as an itinerant TVI for the Intermediate School District, serving 20 students ages birth through transition who are blind and visually impaired, deafblind, and who have multiple disabilities including CVI. APH is also lucky to have had Jessica as one of our instructors at the Virtual ExCEL Summer Camp for Pre Symbolic Language Students. Her expertise and familiarity with APH product allowed Jessica to achieve many breakthroughs with her students while engaging in academic and recreational activities.
The LED Light Box
One of Jessica's favorite products is the LED Light Box, which teaches students how to track, reach for, and place items. Some of her students, who have an eye condition known as Leber Congenital Amaurosis (LCA), depend on bright light to see and have had great success with the Light Box. The Light Box also remains a beacon of learning even when it is used during playful activities. Jessica served a 2-year-old student who had never interacted with toys until she was introduced to the Light Box. After learning how to reach for and place toys on the product's lighted surface, the student was able to play by herself and with her siblings and their toys.
In elementary school, general education teachers often have their students participate in drawing activities to learn their shapes. For students with vision loss who rely on light and stark contrast, performing these exercises with the Light Box is fun. Jessica also recommends pairing a student with a buddy, which builds relationships between the children as they learn.
When she brought the Light Box to a program for pre symbolic transition-age students, Jessica noticed that it also had the potential to create a sense of community among learners. Before they had the Light Box, the students worked through lessons by themselves. Then, when it was introduced, they began connecting with one another, completing overlay activities together. "Even if it's not being used for academics, the fact that people are drawn to the same activity and project is really important," said Jessica. "Also, some students who use the Light Box don't have expressive communication skills. When you have an activity to do with them, that adds a new form of connection."
Artistic Tools
APH's coloring pages can be used for more than just drawing. Jessica teaches her student the braille alphabet with the help of APH's  Lots of Dots: Learning My ABC's coloring book. The two use a muffin tin and tennis balls to make each letter before flipping to the corresponding page in the book and coloring in the dots. As a reward, the student can pick a drawing utensil along with a sheet from the Paint by Number Safari series or Color-by-Texture CIRCUS Coloring Pages to color before placing the sheet on APH's Read Write Stand. Jessica practices slow hand and fast hand with her students as they follow the lines. Feeling the edges also helps students pace themselves as they draw, which strengthens their precision, attention, and prebraille skills.
Word Playhouse
Jessica also uses the Word PlayHouse, which teaches students beginning phonics and reading skills, such as letter recognition, braille code recognition, decoding, vocabulary, and spelling skills. The product includes word tiles that can be placed on a bifold felt board. To make learning words fun, Jessica constructs bingo boards with tiles for students. When she names a contraction or blend, the student searches for whether or not it is on their bingo board. Another game involves putting the letters in a bag, pulling them out for students, and asking them to create a word with the tiles. A final memory game begins when all tiles are turned over. Students then pick up two tiles, see if they're the same, put them back, and try again.
"Think about how you can use these products to create games that facilitate learning," said Jessica. Engaging and motivating students is the key to any good teaching strategy.
Are you an educator or specialist who would like to share your story with us? Send an email to communications@aph.org for a chance to be featured in an upcoming issue of APH News and on our website. For more information about our products, visit aph.org/shop.
Share this article.