The Carrier's Address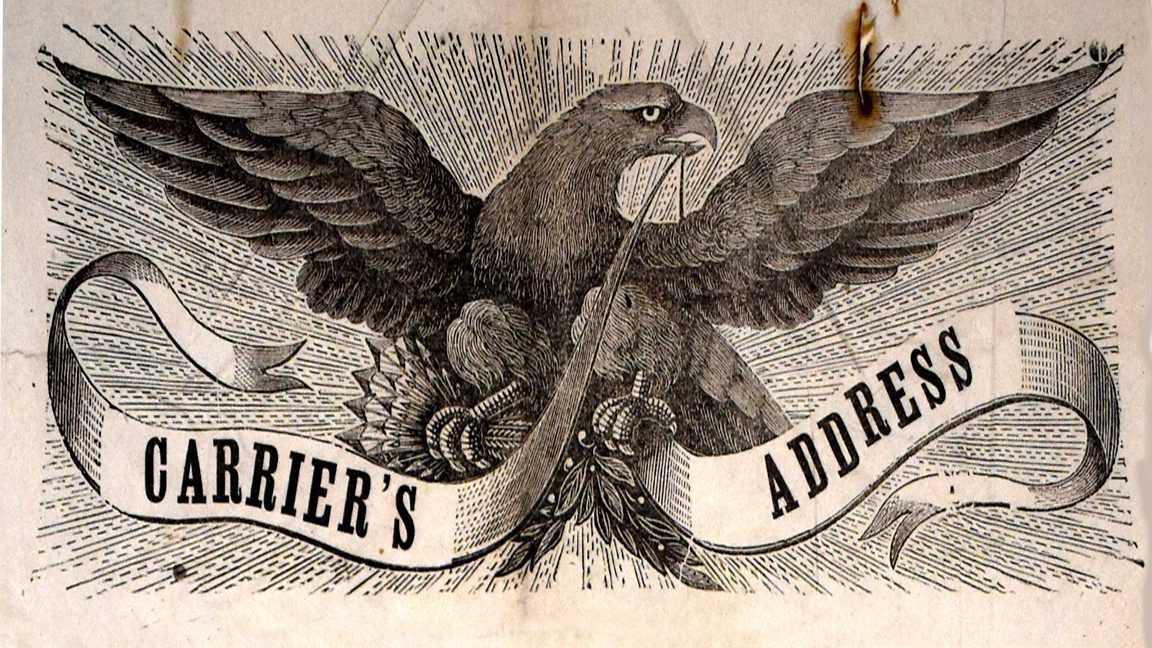 I stumbled across something interesting while cataloging the archives of the Kentucky School for the Blind Alumni Association yesterday. Historians and people who love history like to spout a bunch of wise sayings. You know what I mean. Those who do not learn from history are doomed to repeat it. That's George Santayana. History repeats itself, first as tragedy, second as farce. That's Karl Marx. There's another good one from the Book of Ecclesiastes in the Bible, "What has been will be again, what has been done will be done again; there is nothing new under the sun."
My "something interesting" was a large sheet of newsprint, rolled up, folded in half, crumbling with age. When I carefully flattened it out, I discovered it was a page from a newspaper, date January 1, 1855.  Under the banner "Carrier's Address To The Patrons of the Baltimore Patriot," was a long verse. A quick search on Google revealed that in the nineteenth century, the folks who delivered your newspaper or sold it on busy city streets would produce these things on New Year's as a gift to subscribers. And in turn, the subscribers might tip their carrier. The Kentucky School for the Blind was founded in 1842, and moved to Frankfort Avenue in 1854-55, so this broadside must have been a keepsake to commemorate the opening of the new school building.
The poem turned out to be a review of the biggest stories of 1854. Do you ever check the news at night and despair that it is mostly a litany of bad news? Sometimes it can seem like the world is more chaotic and more dangerous than ever before, and we look back on our childhoods or some nostalgic earlier time when things seemed, well, simpler and better. If that's true for you, then you must not be thinking of 1854.
The poem starts like this:
Once more, in Time's unerring round,
We hear the knell—the dying sound
Of Fifty-four, a year—whose life
Was marked with pestilence and strife.
Death stalk'd, uncheck'd, from land to land,
And blasted with his bony hand
The budding flowers of human pride,
The manly groom—the blushing bride–
Alike they found a dreamless bed
In the still chambers of the dead.
This strikes a little too close to home for us living through 2021. There was a worldwide cholera epidemic in 1854 that didn't end until 1860. And it got worse from there, line after line: disasters at sea, train wrecks, elections, war, and social strife. Just the kind of stuff you see when you turn on the news today. Truly there is nothing new under the sun.
The "carrier" ends his piece by looking forward to a better 1855:
The carrier now his song has sung,
The knell of a perish'd year is rung;
The new one dawns with glittering light,
While hearts are gay and eyes are bright,
Joy! Joy to all!
And to that, I say, hear, hear! Come on 2022. We are ready for you.
Share this article.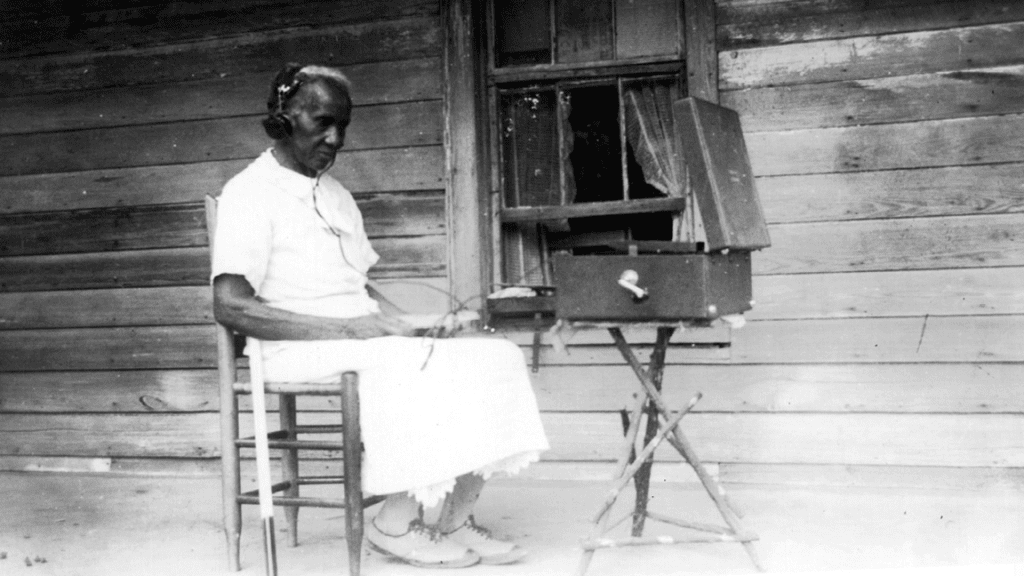 "The blind veterans here in the Helen Keller class are able, thru talking books, to obliterate the tedious hospital hours...