The Cleveland Guardians and the Helen Keller Archives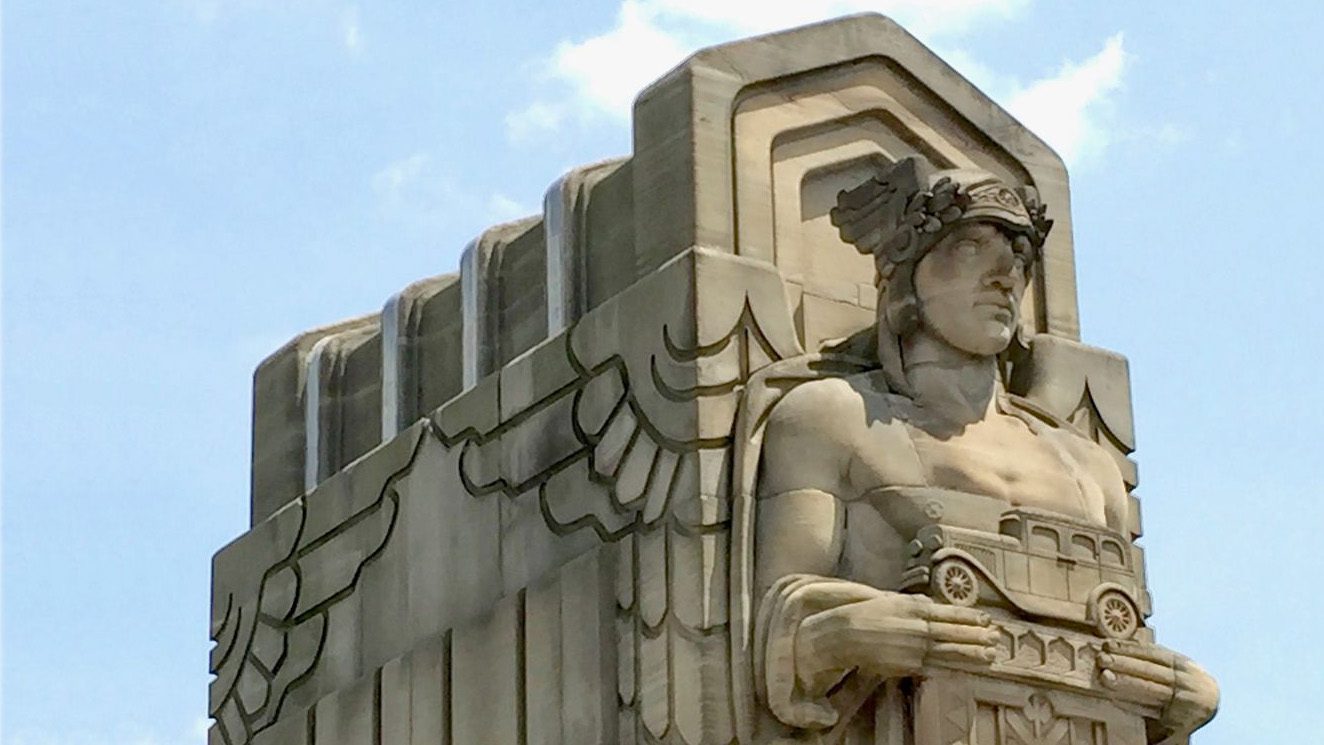 I was born in Indianapolis and have always been a Cleveland fan, just like my grandfather before me. I could not be happier about Cleveland changing the team's name to the Guardians. I'll never forget sitting in the backseat of my grandfather's car and staring at the winged guardians of traffic on the bridge over the Cuyahoga River. My mom has the same memory from the 1950s. I always loved the mighty Art Deco style of the 1932 Guardians, and the style carried on to the baseball team's new logo.
It was interesting timing when, just a few days after Cleveland's announcement, I happened to come across a program for the 1931 World Conference on Work For the Blind in the Archive. Helen Keller and Anne Sullivan were guests of honor that year, and a number of significant publications came out of the Conference. But what really caught my attention was the Art Deco style of the cover. It almost looked like it had been designed by the same person as the statues in Cleveland. It shows what seems to be a guardian angel with large wings that take up a majority of the frame. The angel's hands are outstretched and pointing down to a young woman with her arms upwards. But her back is turned to the angel behind her, and the angel's eyes are closed. Neither of the subjects can see the other.
Elsewhere in AFB Archive, I also came upon a 1983 press release from the Telephone Pioneers of America about their beep baseballs. The "Pioneers" are a volunteer organization made up of current and phone company employees who have, among other things, mass produced beep baseball for players who are blind since 1964. While I had known that the Pioneers had originally used telephone receivers as speakers for the beeping baseball, this press release also showed that they had expanded into other beeping sports, such as bowling and golf. And unlike some of the other early documents I have encountered, this one actually contained two photographic images. One shows a volunteer assembling a beep baseball by hand, with all of the components displayed sitting on a table outside of two softballs that had been cut open. The other captures the moment when a young man has just hit the ball, it's blurry image still just a few inches away from the bat that he has just swung.
As I watch the World Series this October, I'll be thankful. Even though Cleveland won't be playing, I will still be thinking about the Guardians and the Pioneers who made baseball special for a lot of people.
Share this article.