What Does Health Education Mean to You?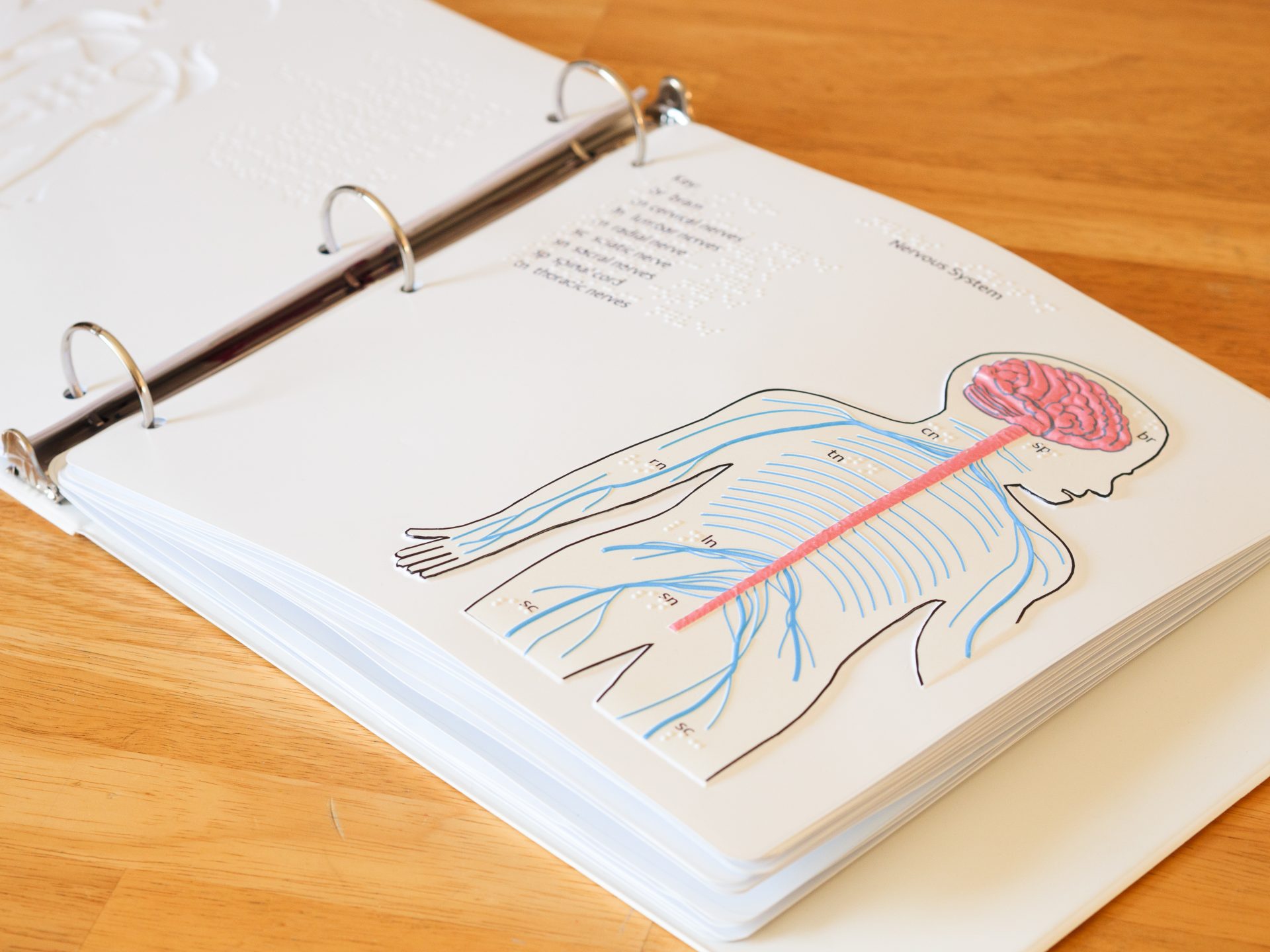 Remember your health education classes in middle and high school? For many of us, they evoked a combination of curiosity and discomfort. Available now are two new resources, specially designed for teachers and their students with vision impairments, that make teaching comprehensive health education more accessible … and even fun!
Resources Designed With All Students in Mind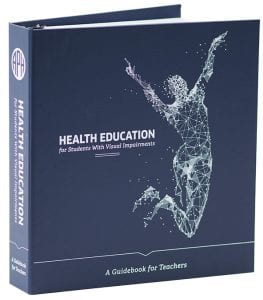 We released the publication Health Education for Students With Visual Impairments: A Guidebook for Teachers in the fall of 2019. Noted for its literary value in the field of blindness, one of the authors, Dr. Tiffany Wild, received the 2020 C. Warren Bledsoe Award from AERBVI. This guidebook, while not a formal curriculum, provides information for teaching health education concepts to students of all ages, particularly those with visual impairments. Filled with background information and appropriate activities, this publication provides guidance for the TVI and classroom teacher in presenting five areas of this essential subject: diet and nutrition, personal health, sex education, disease prevention, and safety.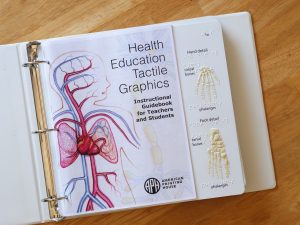 Responding to a need revealed by expert review of the guidebook, we developed a sister product, Health Education Tactile Graphics, released in September 2021. This collection includes 20 full-color, large print- and braille-labeled tactile graphics, vacuum-formed on sturdy plastic. The images illustrate ten anatomical systems, including the human skeleton and musculature, in addition to details of the reproductive organs. The accompanying Instructional Guide for Teachers and Students provides helpful hints for teaching parts of human anatomy that can be difficult to convey to students with visual impairments. Their sighted peers will benefit from these hands-on tools too, so all students can learn together in one inclusive classroom.
Learning About Health Can Be Fun!
Did you know that the human digestive system is essentially a long tube, about 30 feet long? Check out the personal health chapter of the guidebook to read about a cool activity that demonstrates this amazing fact! See if your students can keep up with the blood-pumping ability of the human heart, which moves 5 quarts of blood throughout the entire body every minute! Challenge your students to follow the path of blood through the human heart in the enlarged and detailed image of this organ, included in the Health Education Tactile Graphics collection.
We encourage you to take advantage of these resources to ensure all your students have an appropriate and accessible experience learning about all aspects of their health.
Share this article.