Sign up to receive our latest newsletters.

April 2022
The FREE, Virtual 2022 National Coding Symposium is Back, May 9–May 13, 2022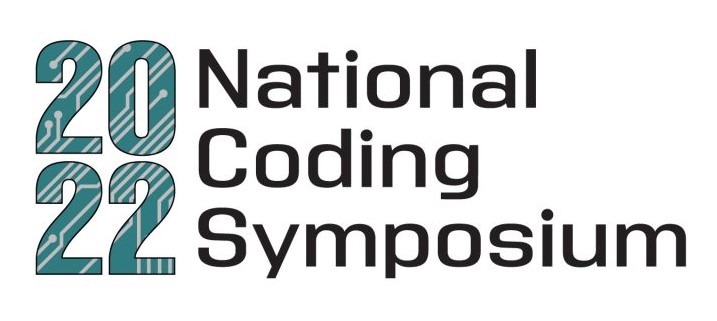 Calling all future coders! APH and our partners are pleased to present the 2022 National Coding Symposium. This event connects parents, teachers, and students who are blind and have low vision with professionals and organizations in the coding industry, such as LinkedIn, Apple, Google, Vispero, Amazon, NVDA, Yahoo, HumanWare, Tetralogical, APH, and many more. Through a series of inspirational speakers, panel discussions, presentations, and question and answer sessions, attendees of all ages will be introduced to coding concepts and various pathways to careers in and/or related to coding. Awards and scholarship opportunities are also available! Learn more and register for the 2022 National Coding Symposium today!
Establishing a New Braille File Standard with the eBRF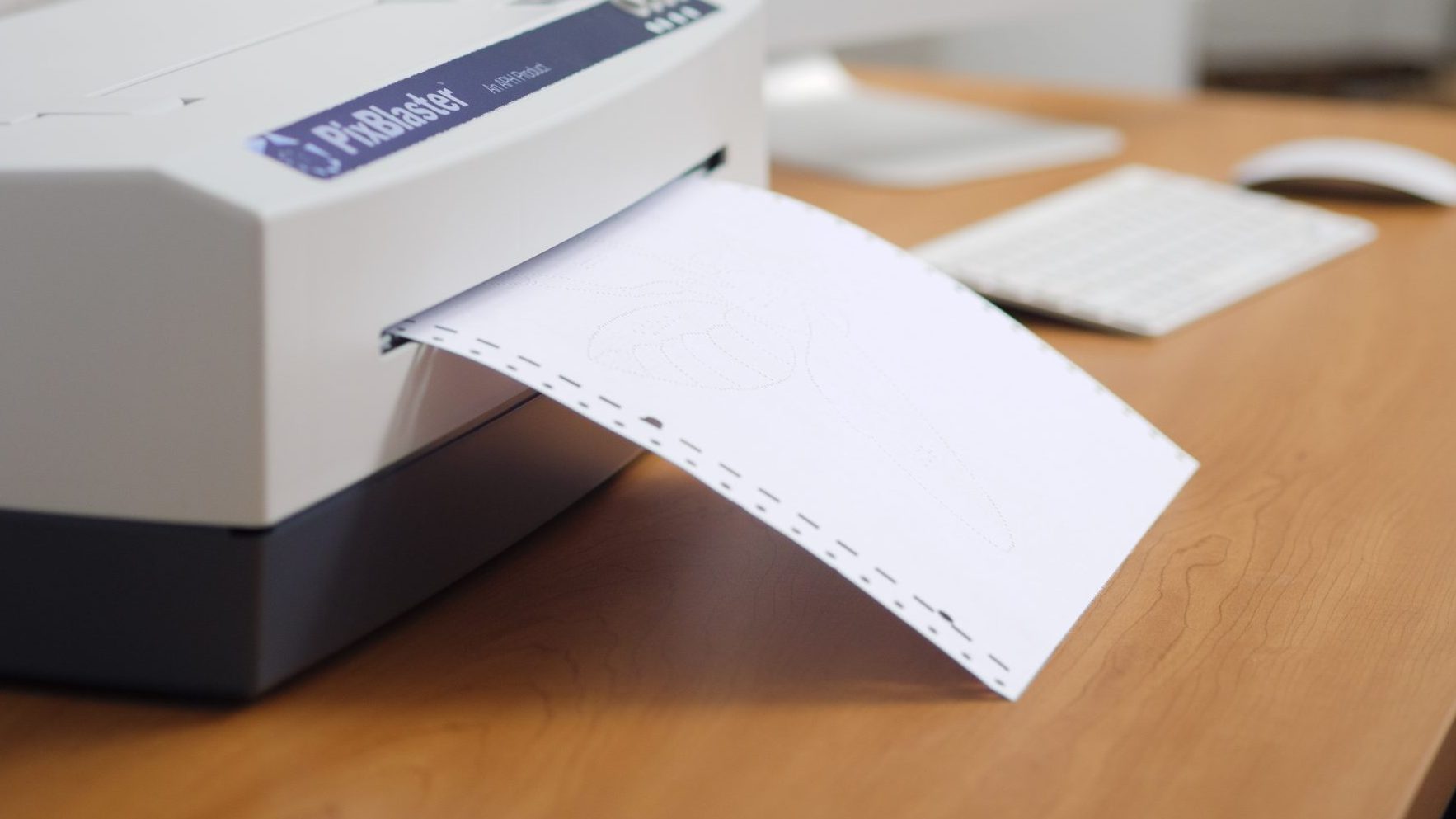 In collaboration with leaders from across the field, APH is developing a new, revolutionary braille file standard that will be accessible on both braille displays and embossers, and will change the way students, teachers, and transcribers interact with braille and tactile graphics. Learn more by reading our eBRF blog.
Making a Difference with the National Prison Braille Network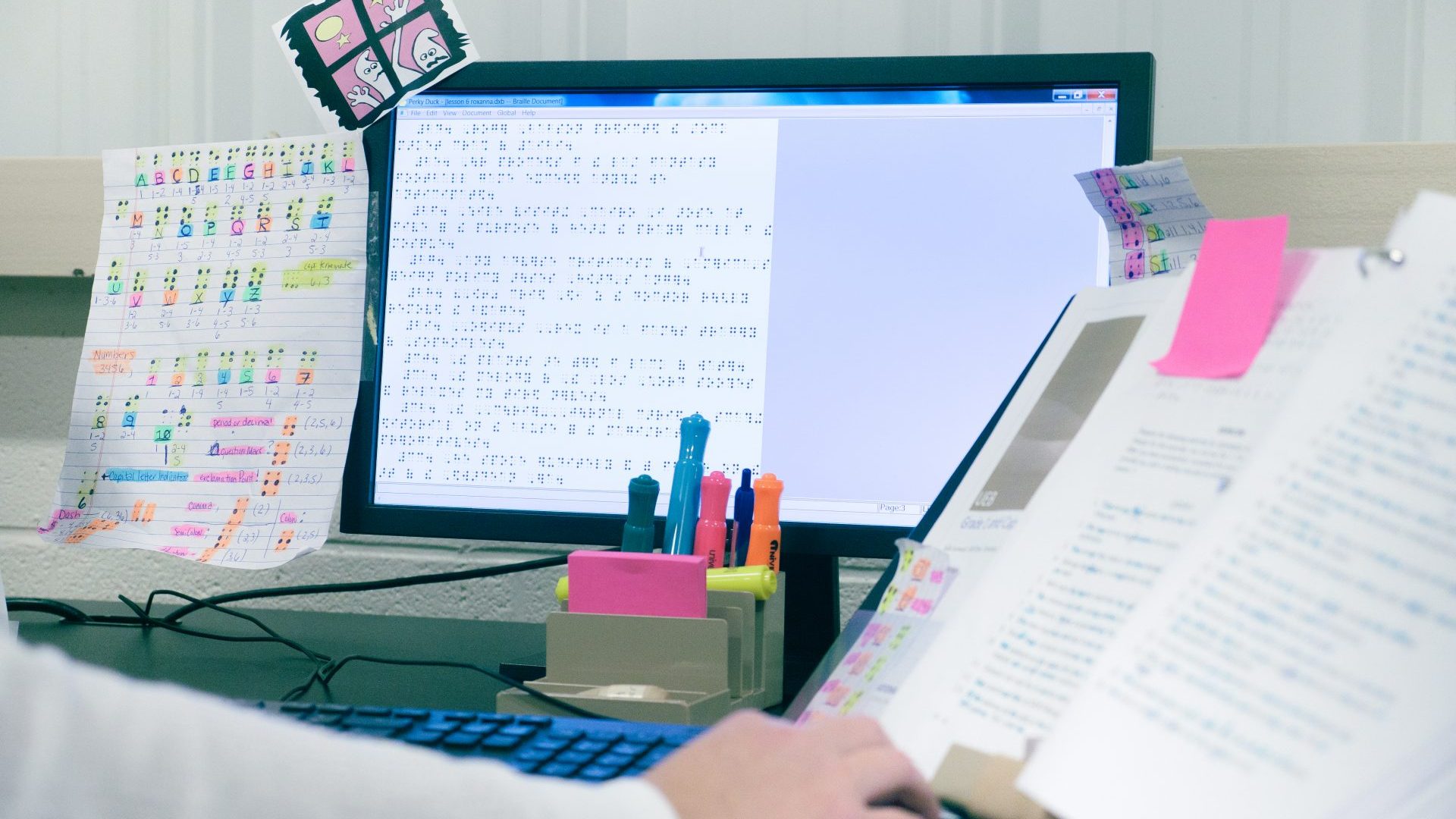 The National Prison Braille Network (NPBN) is a group of professionals serving in the fields of vision and corrections that work with prisons across the United States to produce quality braille textbooks for students who are blind and have low vision in grades K-12. Read about this Network, and learn about the new website by reading our NPBN blog.
Welcome New EOTs
EOTs play an integral role, making sure APH products get into the hands of the students who need them. We're excited to welcome the following new EOTs to the APH family:
Hugh Braun – Pennsylvania
Mary Alexander – Texas
Judy Anderson – Georgia
Congratulations to the 2022 APH Scholars
We're excited to announce the 2022 APH Scholars. Read our APH Scholar blog to learn more, and stay tuned for interviews with the Scholars in the upcoming months.

APH is excited to announce the release of the following new products: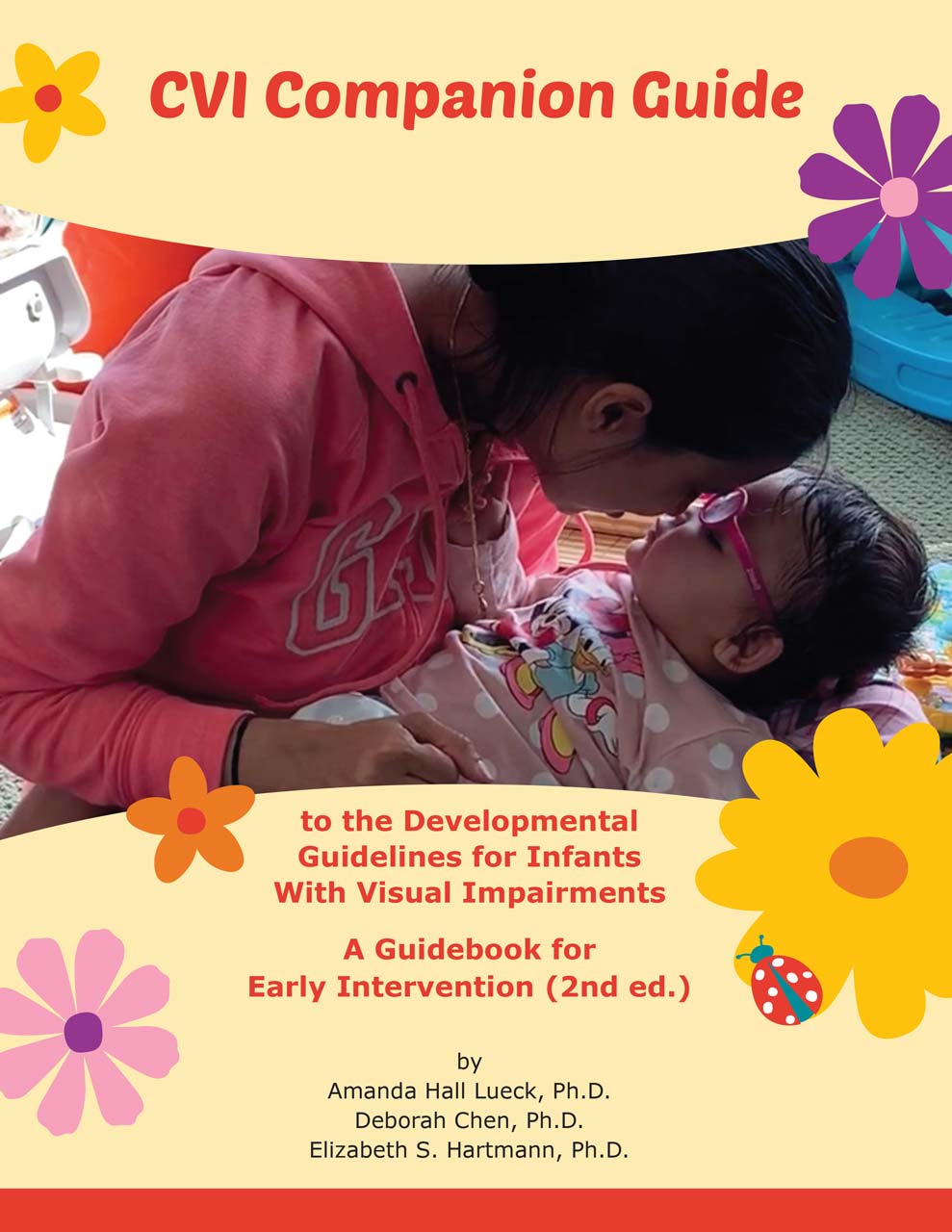 Designed to assist parents and professionals, the CVI Companion Guide provides information on the social and emotional needs of children with CVI.
The Joy Player Cartridge Holder
Now Free on the APH Tactile Graphics Image Library (TGIL)! Available in two versions, the slide closure and screw closure allow the user to insert the cartridge into the Joy Player using a fist of fingers and provides a vertical ledge to grasp and pull with the whole hand. The cutouts in the ledge accommodate pull straps (not included). The files to 3-D print this assistive device are available for free on APH'S TGIL. Available in two versions, the slide closure and screw closure allow the user to insert the cartridge into the Joy Player using a fist of fingers and provides a vertical ledge to grasp and pull with the whole hand. The cutouts in the ledge accommodate pull straps (not included). The files to 3-D print this assistive device are available for free on APH'S TGIL.
Introducing Polly, Coming Later this Summer!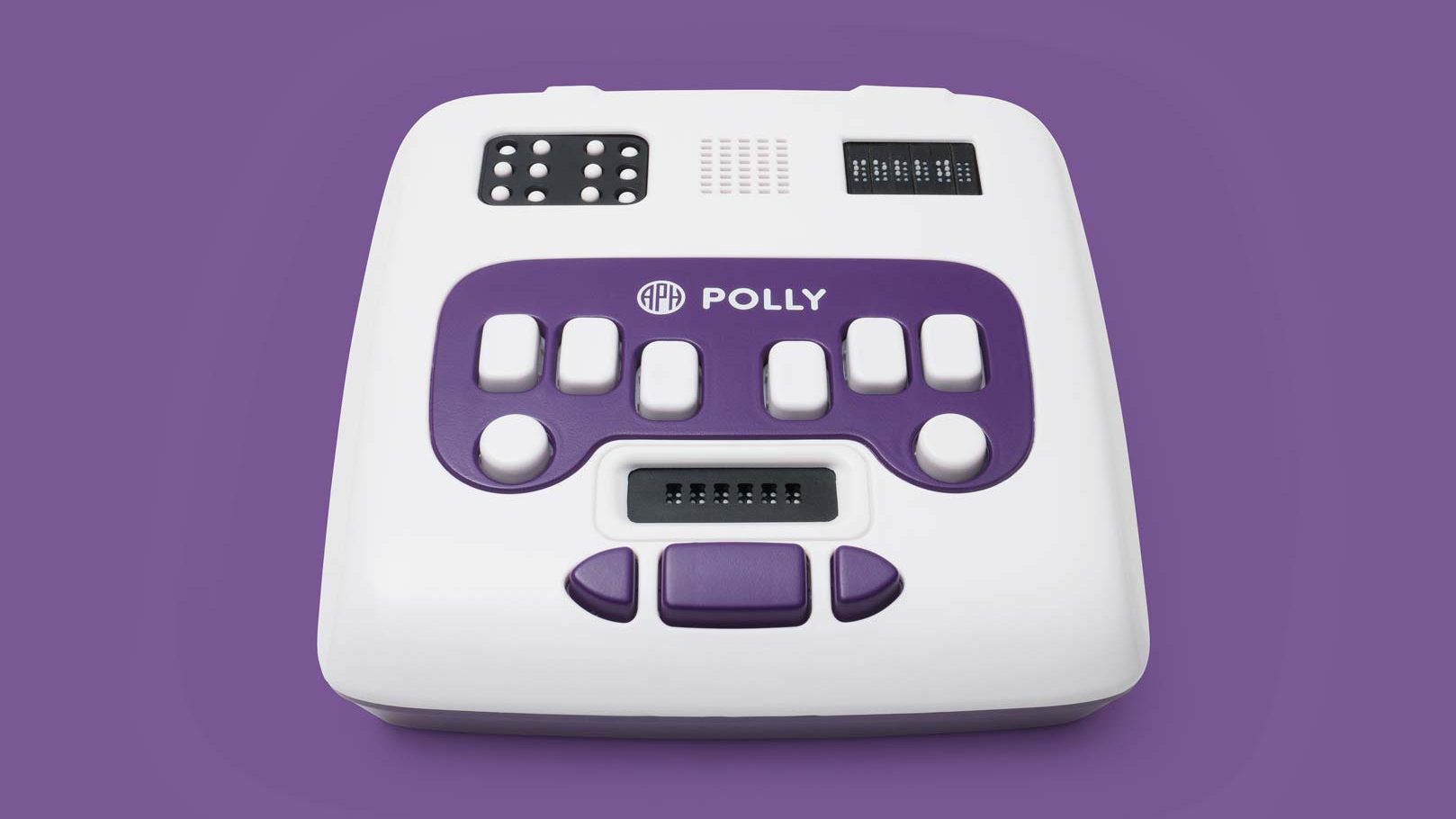 APH, in partnership with Thinkerbell Labs, is excited to introduce Polly. Polly is an electronic Wi-Fi enabled device that will assist users in learning and reinforcing braille concepts. Learners can build skills using the Perkins-style keyboard, slate and stylus, reading, spelling, and vocabulary. Combined with the online portal, Helios, teachers and parents will be able to track progress and customize lessons for learners. Be the first to hear the latest news and updates by signing up for our Polly waiting list.
BIG NEWS: The Dynamic Tactile Device
APH and HumanWare announced the co-development of a new device that combines the ability to display multiple lines of braille and tactile graphics on the same surface – a Dynamic Tactile Device (DTD). Learn more by reading our Paving the Holy Braille Highway news release.

Use of Screen Readers in Education
A significant priority of APH is furthering the exposure and access to coding tools for students who are blind or have low vision, which is why we introduced and are further developing our Road to Code line of products. A student must be an efficient and flexible screen reader user for a successful career in coding. Therefore, APH is seeking information on the various screen readers that are taught in schools today, where instructional barriers are encountered, and how APH can contribute with the various screen reader developers to enhance development of features that are relevant for students and the education field. Take the Use of Screen Readers in Education Survey.
We Would Love to Hear from You!
Go to our Get Involved webpage and participate in our other surveys to share your feedback with us.
APH-NIMAC Research Digital Instructional Materials in K-12 Education
NIMAC wants to better understand the current accessibility level of digital instructional materials in K-12, the experiences of students who are visually impaired or print disabled when using these materials, and the challenges involved in making materials accessible to all students. The researchers invite TVIs, EOTs, and braillists to take part in interviews and focus groups, and they also invite special education teachers, publishers, and those who have responsibility for procurement.
Learn more and register to participate in this research study.
Please help spread the word about this important work by sharing this information with anyone who qualifies to participate, especially special education teachers.
APH Press Call For Proposals On Tools For TVIs
APH Press is looking for proposals for a new series of books to provide much-needed resources for teachers of students with visual impairments. Having resources available that provide practical tips and techniques can help ensure teachers have a successful school year. This new series will consist of smaller books that can easily be utilized in the classroom and on the road.
To learn more, please visit our Business Partnerships webpage. Proposals are due on May 31, 2022.

What Does Health Education Mean to You?
Health education classes are part of every student's academic journey. Read our latest health education blog post to learn about two new resources, specially designed for teachers and their students with vision impairments, that make teaching comprehensive health education more accessible…and even fun.
Send to Braille Version 2.0.0 Released
Correct braille transcription requires a human transcriber to apply formatting and to make important decisions that make braille easier to read. Some simple documents, however, may be basic enough to justify a quick and rough translation. This is where the Send to Braille shortcut comes in handy.
If you use Windows and want a quick way to translate Docx, HTML, Markdown, and TXT files into unformatted braille, Send to Braille is a great FREE tool for you. This newest version of Send to Braille provides you with the ability not only to translate one file at a time, but also to select multiple files at a time and translate them in one run. Send to Braille v 2.0.0 also has updated libraries with more accurate braille translations.
Send to Braille is great for adult braille readers who can discern which documents don't require additional formatting or attention to detail. For children learning braille, it's always best to provide a fully transcribed and proofread braille copy.
For more information and to download the Send to Braille installer, go to tech.aph.org.

Health is Meaningful Living: A Focus on Sex Education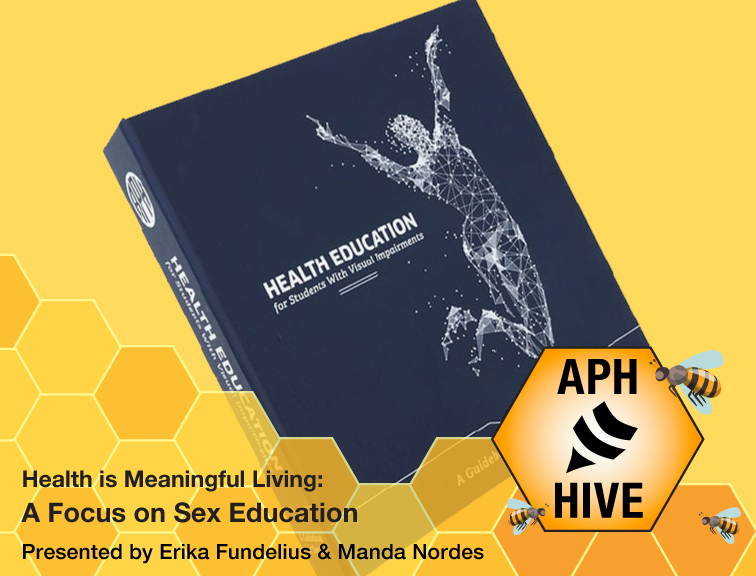 Every student should have access to quality and comprehensive health education. With the purpose of promoting independence, the guidebook Health Education for Students with Visual Impairments: A Guidebook for Teachers is the perfect tool to assist educators with designing meaningful instruction. Save the date of April 15, 2022 and enroll in this course with 2.5 hours of ACVREP credit to learn the meaning of comprehensive sexual health education, ways to explain its importance to stakeholders, and correlate ways to embed discussion into social skills instruction.
Seeing is believing. Bee sure to buzz by the APH Hive and build your toolbox of resources.

APH ConnectCenter Welcomes Our New FamilyConnect Website Content Manager, Melisa Matthews
In March, mother, TVI, and entrepreneur, Melisa Matthews, joined the APH ConnectCenter team as our FamilyConnect Website Content Manager. On April 5, 2022, the APH ConnectCenter hosted a webinar, where viewers learned more about Melisa, her family, and her journey as a parent of two children with low vision and how her drive to find quality and appropriate educational services and literacy products for her own kids led her along the path to become a teacher of children with visual impairments, a user of the APH ConnectCenter website resources, and a creator of fun interactive literacy tools for children who are blind or have low vision. To learn more about upcoming webinar opportunities and sign up for our monthly parent support group, visit the APH ConnectCenter webinars page. This page also has a link to our webinar archives, where you can soon watch Melisa's webinar, learn from other families, and check out Career Conversations when your student is ready to dive into career exploration.
Health Resources
The ConnectCenter recognizes the importance of living a healthy lifestyle. Here are a few resources for parents, students, and adults who are blind and have low vision:

Next on Change Makers
Change Makers: A Podcast from APH highlights the people who are making the biggest difference in the blindness field. Listen to episode 48, Women's History Month: Ever Lee Hairston, to learn about a prominent change maker. Hairston came of age during a pivotal time in U.S. history and shares her story of living on a plantation, marching with Dr. Martin Luther King Jr., trials and tribulations stemming from her undiagnosed eye issues to finally getting a diagnosis and how attending an NFB conference changed her life. She is also on the NFB Board of Directors.
Listen to episode 49, National Arts and Crafts Month, and learn about APH products, new and legacy-wise, that help users learn about music and those that help users learn how to create. We're also learning about InSights Art and its upcoming submission deadline.
Missed one? Don't worry. Find all episodes of Change Makers on our website

APH Outreach Open Office Room
APH's Outreach Open Office Room is open every Wednesday at 3 p.m. EST for employees and customers to drop in and learn more about the many products and services offered by APH, and to request any needed training. Attend via Zoom or email us at Outreach@aph.org.
NEW! APH InSights Art Community Facebook Group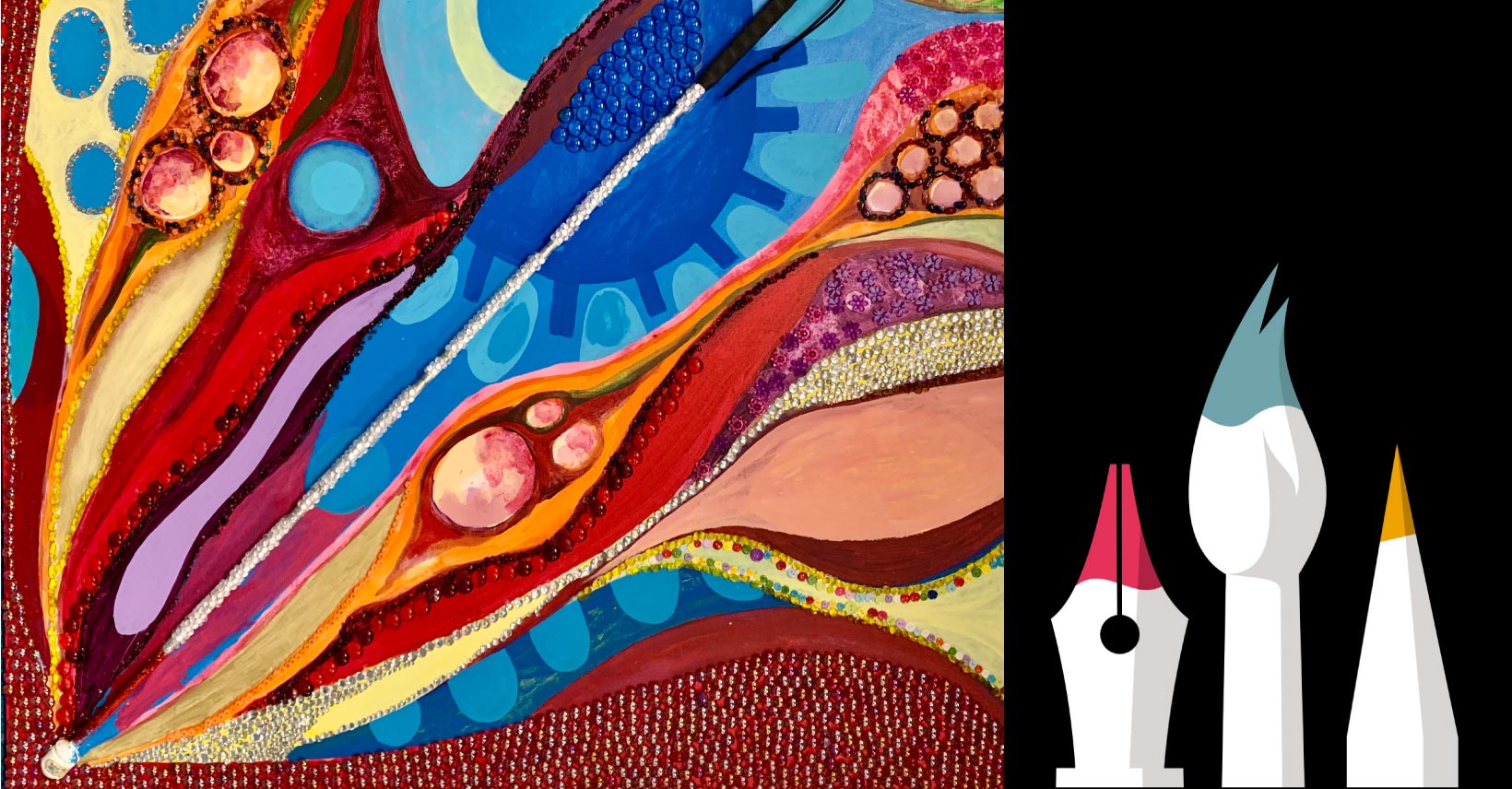 Calling all artists, parents, and educators who love art! We're happy to share our new InSights Art group on Facebook. Members are invited to communicate, collaborate, share, and get inspired by others in our arts community. Want to share your latest piece of work? Get tips for making art in the classroom? See previous years InSights Art submissions? Then this is the group for you! Join the APH InSights Art Community Facebook Group today.
Celebrate VRT Appreciation Week
Vision Rehabilitation Therapist (VRT) Appreciation Week is observed the week of April 14 to commemorate Anne Sullivan's birth date on April 14, 1866. Visit Low Vision Tech to access the many available resources for this special week, and be sure to celebrate with the hashtag #VRTWeek.
Justice Department Issues Web Accessibility Guidance Under the Americans with Disabilities Act
According to an article published on The United States Department of Justice website, the Department of Justice recently published guidance on web accessibility and the Americans with Disabilities Act (ADA). It explains how state and local governments (entities covered by ADA Title II) and businesses open to the public (entities covered by ADA Title III) can make sure their websites are accessible to people with disabilities in line with the ADA's requirements. Kristen Clarke, Assistant Attorney General for the Justice Department's Civil Rights Division, said, "This guidance will assist the public in understanding how to ensure that websites are accessible to people with disabilities. People with disabilities deserve to have an equal opportunity to access the services, goods and programs provided by government and businesses, including when offered or communicated through websites."

Treasures from the APH Libraries
Findlay, H. (1946). Gardening for Health and Happiness. Hamilton, NY.
Dedicated in part to the veterans of the Second World War and composed for students and adults alike, Gardening for Health and Happiness by Hugh Findlay is written for the blind community in the belief of "garden therapy" for healing the body, mind, and spirit through a love of nature and gardens. Findlay notes that spending time gardening can bring an individual exhilaration, pride, and independence and be a positive for one's mental and physical well-being. The feel of different soils and plant textures, the sounds of wind blowing through the foliage, and the smells of earth and flora stimulate the senses of a gardener who is visually impaired. In this pamphlet, Findlay discusses a gardening program that he developed with the Perkins School. Gardeners used adapted tools, some of which could be attached to wire guides that ran along the garden rows. Even as student gardeners became more skilled, the challenges of gardening gave them a sense of pride and accomplishment, in addition to regular exposure to the natural world.
Check out Gardening for Health and Happiness at Internet Archive.
If you're looking to dig deeper on the topic, look into these related digitized titles from our collection:
Please note that anyone wishing to read these files who is blind and visually impaired should download the DAISY or EPUB files. These files can be read using the EPUB or DAISY reader of your choice.

We'll be at the following upcoming conferences. We hope to see you there!
PATINS Tech Expo 2022
Carmel, IN
April 14, 2022
APH will have a booth at this conference. You can also join us for our presentation Code Jumper: An Inclusive Coding Tool from APH by Betsy Anne Huggins.
AFB Leadership Conference
Arlington, VA
May 1–3, 2022
APH will be present at this conference.
Register for the AFB Leadership Conference.
For more information about upcoming appearances, check out our Conferences page.
Looking for More?
Subscribe to to stay current. Find previous editions in our newsletter archive.