Help us build a future that belongs to everyone.
"Alone we can do so little; together we can do so much." -Helen Keller
Here at APH, we believe that through our collective talents and actions, we can create a world of empowerment, independence, and opportunities for people who are blind and visually impaired. We invite you to become part of our life changing mission. Will you accept?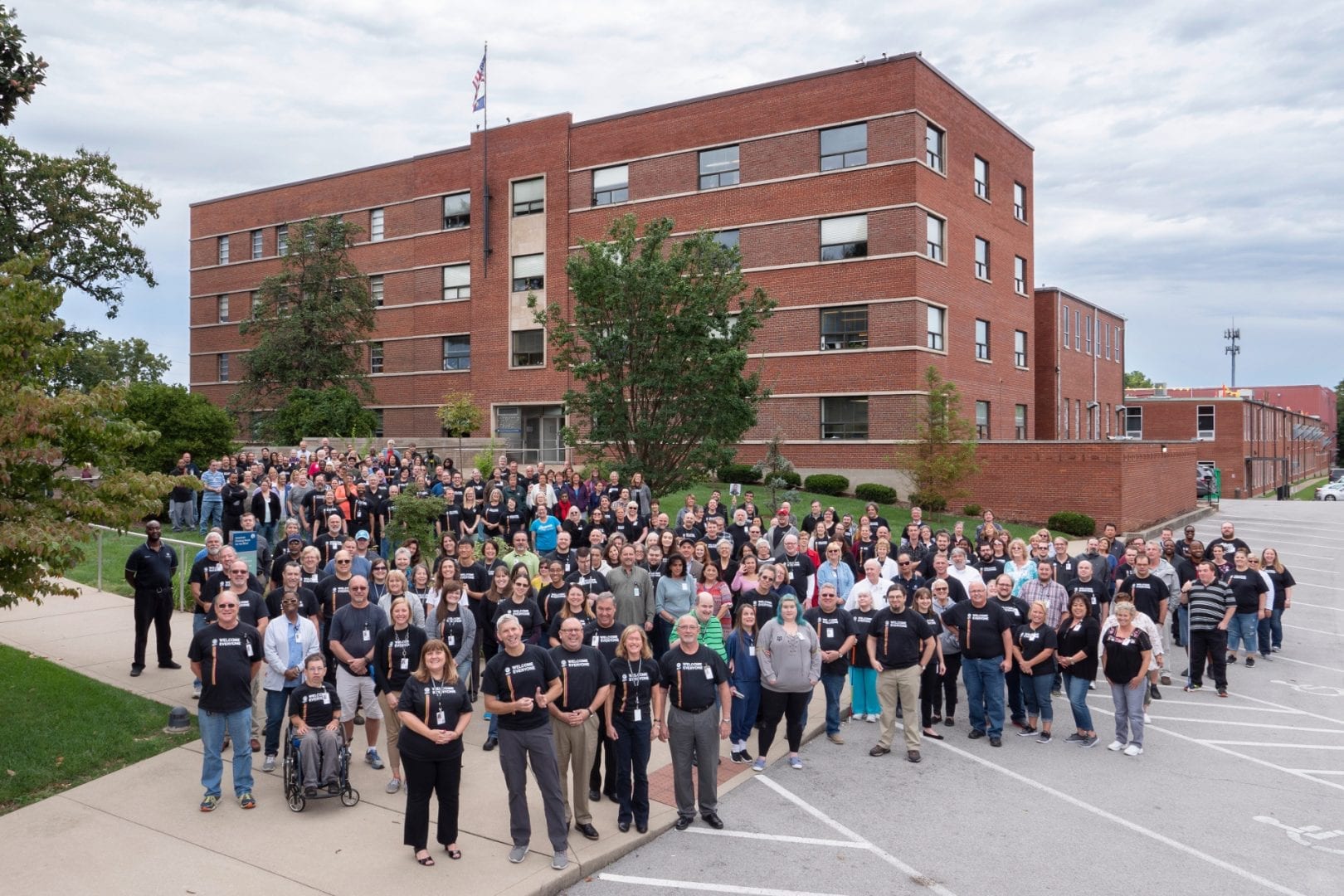 View our current openings below.
Customer Service Specialist II
APH is seeking a customer service specialist to meet the needs of our customers on their pathway to success. Reporting directly to the Supervisor of Customer Experience, the Customer Service Specialist will support the Customer Service team by answering calls and email, handling customer inquiries, order entry, return authorizations and setting up customer accounts.
Senior Director of Accessibility, Belonging, Inclusion, Diversity, & Equity
Reporting to the Vice President of Human Resources, the Senior Director of ABIDE will work closely with all departments of APH to provide strategic action and daily operational leadership on all accessibility, belonging, inclusion, diversity, and equity policies, programs, and practices.
Regional Administrative Assistant II
Reporting to the Senior Director of Outreach Services, the Regional Administrative Assistant will provide administrative support to regional partnerships and the regional outreach specialists of the Outreach Services team.
Lead Financial Analyst
Under supervision of the Director of Finance, this position will assist in all phases of the financial and accounting cycle including the production of various financial reports, building financial models, performing research and analysis, assisting with close processes, forecasting, and monitoring related practices and procedures. This position provides support for various functions within the finance department and provides support for other departments within APH.
Manager of Financial Services
Under supervision of the Director of Finance, this position will assist in all phases of the accounting cycle, this will include the production of various financial reports and monitoring related practices and procedures. This position will record and analyze transactions and prepare and disseminate multiple reports.
Payroll Manager
APH is seeking a Payroll Manager. Reporting to the Director of Finance this position will oversee and supervise the organization's payroll functions, ensuring pay is processed on time, accurately, and in compliance with government regulations.
Senior Director of Finance
This position will be responsible for effectively directing and overseeing all activities within the Finance Department as assigned. Prepares, presents, and interprets financial and analysis reports to Directors, Managers, and government agencies. Provides management with financial information and analyses that will support the overall financial activities of the organization.
Director of Customer Experience
The Director of Customer Experience is committed to assuring that we are providing our customers with the materials, products, and services they need for independence, education, and life. This is a leadership role with an opportunity to directly oversee and optimize our customer experience as we expand into new markets in the US and internationally.
Environmental Services Worker
Perform general housekeeping tasks such as vacuuming, sweeping, dusting, mopping, window cleaning, emptying dump carts, waste cans, etc. Will also empty, sort, and inventory various salvageable materials making it suitable for sale to outside vendors.
Manufacturing Engineering Technician I
The Manufacturing Engineering Technician I shall write product bills-of-materials (BOM) and production routing in the enterprise resource planning (ERP) system for a variety of make-to-stock, make-to-order, and custom-order items, and make necessary changes in those products and/or routings, as situations demand.
Building Maintenance Worker
Must be capable of performing general duties associated with industrial building maintenance, e.g. electrical, plumbing, HVAC. Will facilitate repairs, perform preventive maintenance, test and log system data for heating and cooling systems, boilers, air compressors, and other facility systems.
Braille Machine Operator
Sets up and operates a variety of machines. Included are paper cutters, Heidelberg, Thermotype, collators and flat Braille presses, paper punchers, riveting machine, foil machine, ring closure machine, and printer. Maintain basic records for the work orders. Responsible for quality control of products produced.
Computer Support Specialist
The Computer Support Specialist will support APH employees in all aspects of the organization's computing environment including installation, administration, training and support on all hardware and software.
Educational Aids Production Worker
Manufacture materials that will include the following tasks: packaging, die cutting, assembly, vacuum forming, sanding, gluing, hand painting, riveting, and sonic welding. Maintain basic records for the work produced, including appropriate documentation of Quality Control.
Need career resources and life transition support?
CareerConnect removes barriers so people who are blind or visually impaired can achieve their full potential.
Equal employment opportunity is the law.
Welcome Everyone!
All qualified applicants will receive consideration for employment without regard to race, color, ethnicity, national origin, place of birth, religion, sex, sexual orientation, gender identity, age, disability, or protected veteran status. EOE / Minorities / Females / Vet / Disability Employer.
APH is a Drug-Free Workplace. Any offer of employment is conditioned upon successfully passing a drug screening test and background check.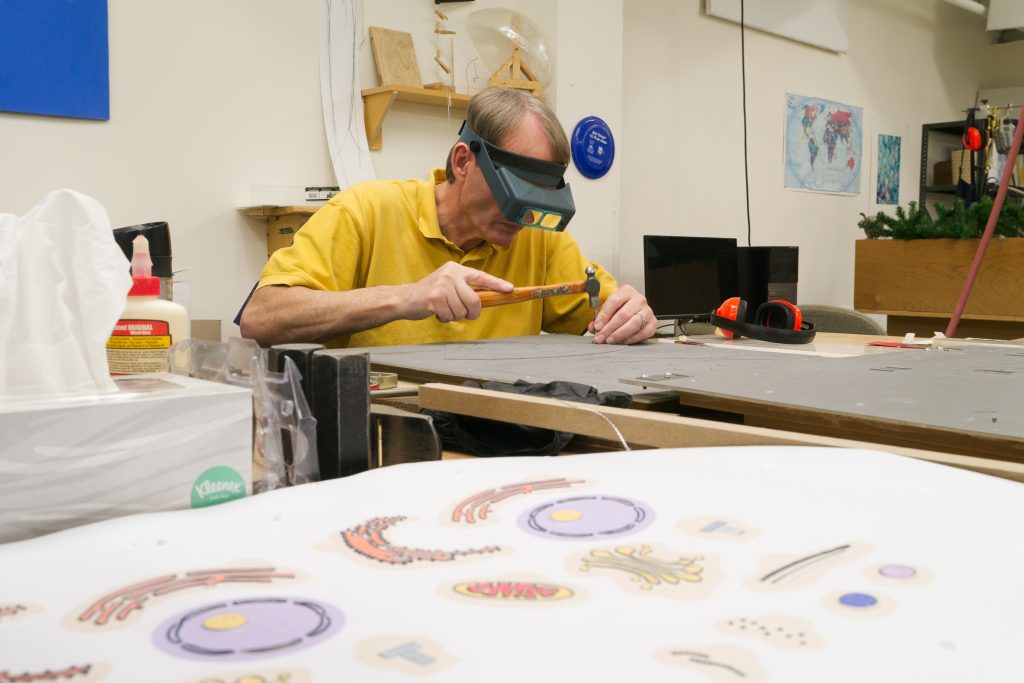 At APH, we're always looking for ways to create new tactile graphics for our consumers, and our Model Shop is...