APH Press
APH Press publishes educational content, including textbooks for teacher preparatory programs, in the field of blindness and visual impairment to support teachers, families, and other professionals.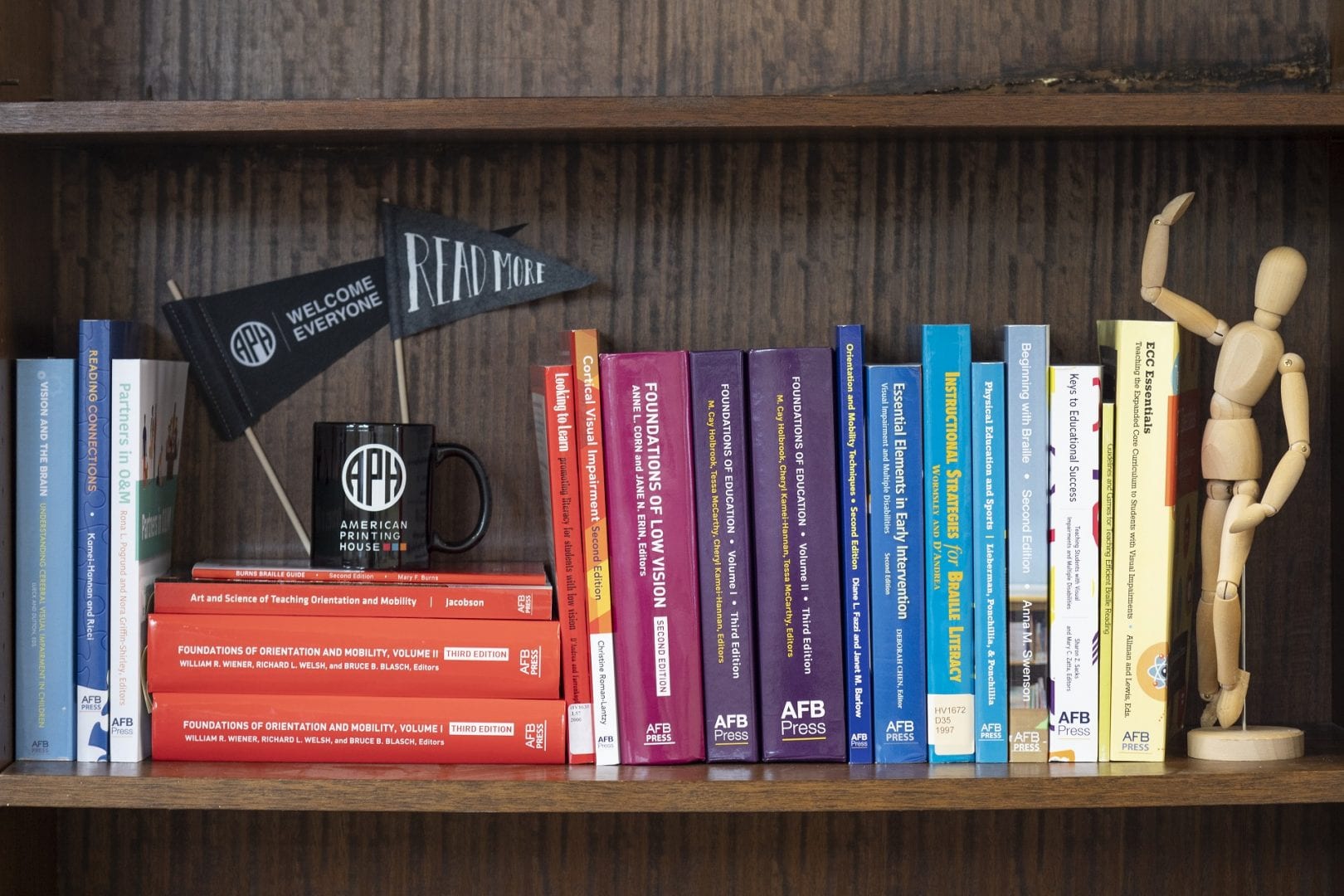 Shop APH Press
Browse and shop for APH Press books here.
APH Press Bookshelves
Looking for APH Press books to support your area of study? Peruse our APH Press Bookshelves to find an array of titles to fit your needs.
Coming Soon From APH Press
Learn about the new books we are working on at APH Press.
About APH Press
Learn more about what we do at APH Press and meet our staff.
APH Press Learning
Access APH Press Learning content that accompanies the books.
Frequently Asked Questions
Find answers to our most frequently asked questions.
For Authors
Find out how to submit a proposal and access our guidelines for authors.
Permissions and Copyright
Get information on permission and copyright policies and procedures.
Examination Copies
Find out how to request a desk or review copy of APH Press books.