Polly: Learning Braille has Never Been More Fun!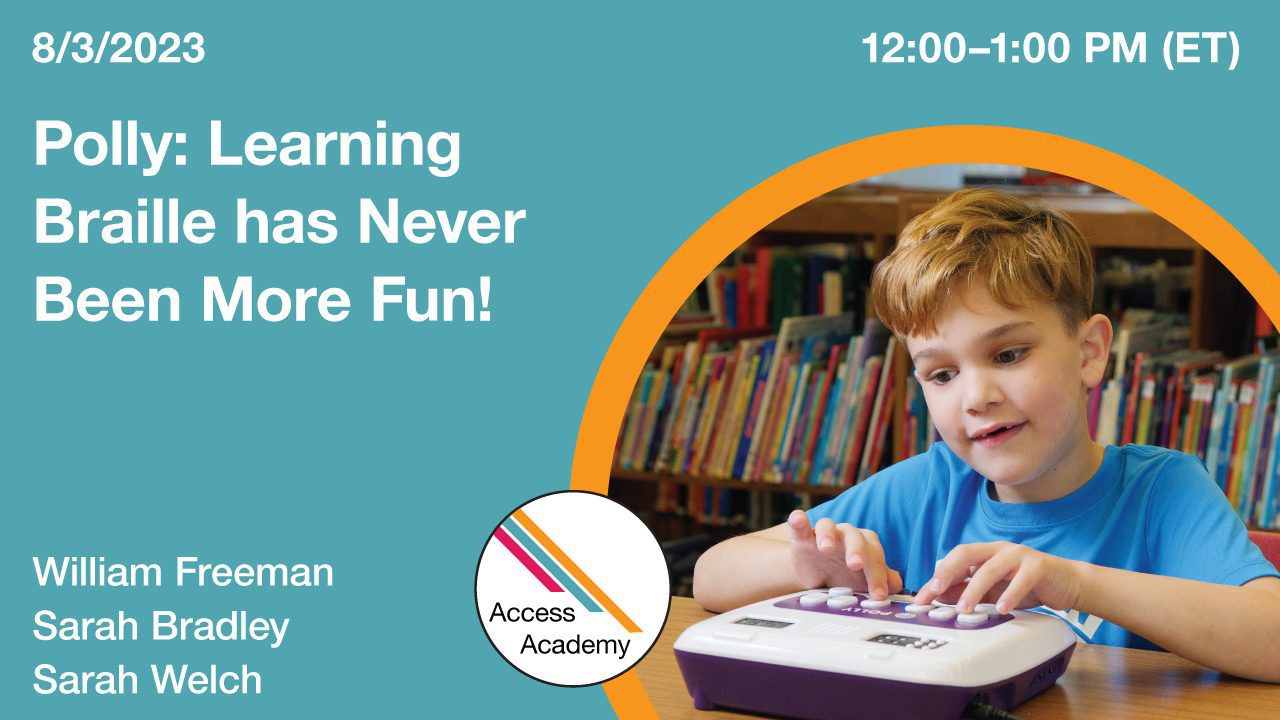 Dates
August 3, 2023, 12:00pm - 1:00pm ET
Description
Meet Polly, APH's newest braille learning device that teaches reading, writing, typing, and spelling in contracted and uncontracted braille. Polly uses a gamified approach to learning braille by incorporating immediate feedback, music, and competitive lessons in the form of games. Join Access Academy experts and learn all about what features and benefits make this brand-new, electronic Wi-Fi enabled braille learning device the perfect tool to assist in developing braille literacy among learners.
Presenters
William Freeman; Tactile Technology Product Manager, APH
Sarah Bradley; Product Manager: Braille Literacy, APH
Sarah Welch; Product Specialist, APH
Primary Core or ECC Area
Assistive Technology
Target Audience
Teachers of Students with Visual Impairments, Parent
Pre-requisite Knowledge
none
Share this event.