The Braille Metamorphosis has Begun
Meet Monarch
Braille textbook production can take months and thousands of dollars to produce; not to mention, when the book does make it into the hands of students, they have to navigate as many as 43 volumes to find the correct curriculum and accompanying tactile graphics. This results in students who are blind falling behind, having to make up for missed classroom instruction in their free time, and TVI's having to do more impromptu creation of educational materials and content. We know that students deserve faster, equitable access to information.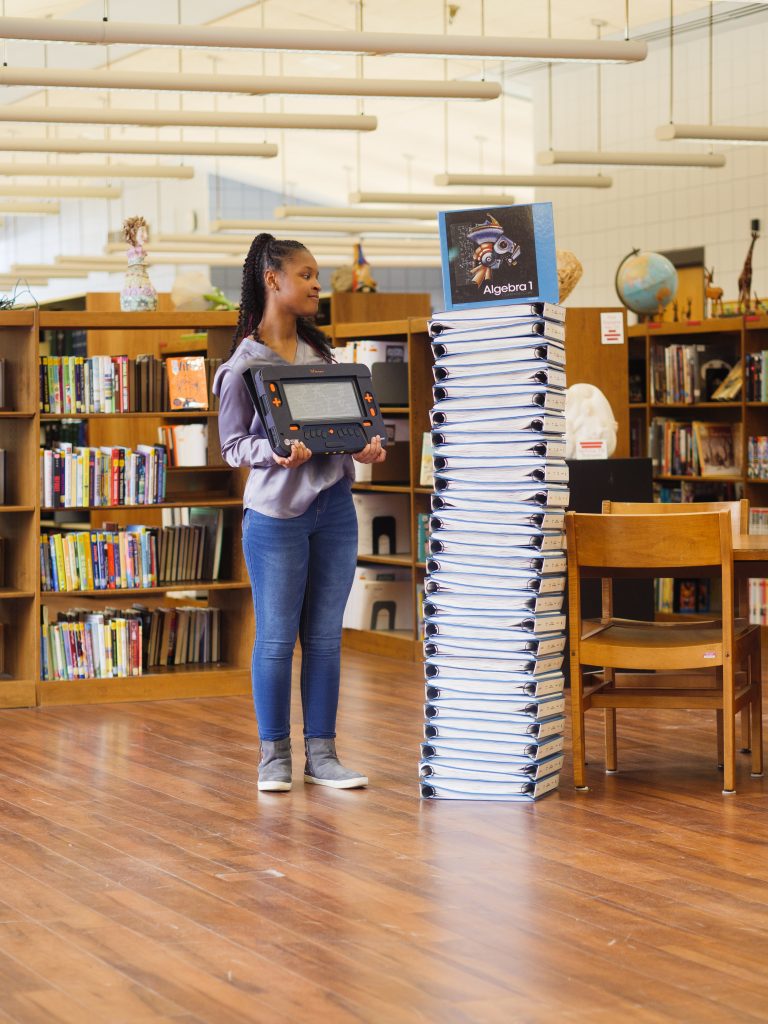 Together with our partners at HumanWare and the National Federation of the Blind (NFB), we are working to create and develop the Monarch, a multipurpose device which can receive digital textbooks from APH and other providers, significantly reducing the time to fingertips for our students. APH and HumanWare have designed the specifications and user experience requirements and are equal investors in this project. HumanWare has manufactured the hardware and software foundation, while DOT Inc., a technology supplier for HumanWare, has developed new, innovative cell technology used in the tactile display of the device. NFB, the world's leading membership organization representing blind people, has played a critical role in bringing the customer voice into the project. This ensures that Monarch will be powered by the people it serves. Check out what's happening next with the Monarch Project by reading our blog – The Next Stop on the Holy Braille Highway: 2022 and Beyond.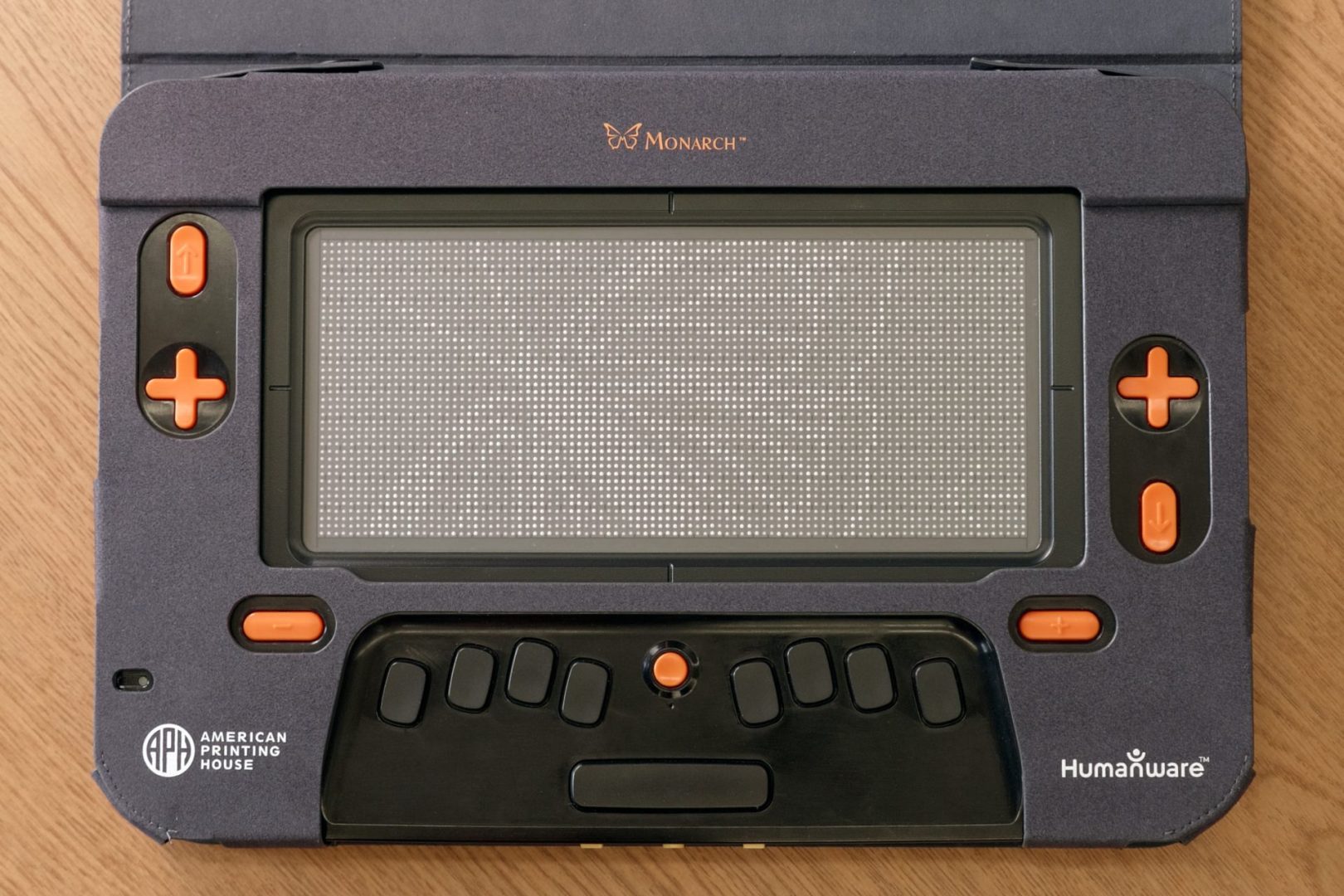 The Monarch is approximately 4.5 pounds and the size of a 15-inch gaming laptop. The device features an 8-dot braille keyboard, zoom in/out buttons, direction pads, up/down arrow buttons, and a 10 line by 32 cell refreshable braille display, which is capable of rendering multiple lines of braille and tactile graphics with equidistant pins. This technology will bridge the educational gap for students along with the development of a new dynamic file type that will bring braille and graphics together in a navigable file. Learn more about the eBRF.
Be the First to Know
To keep up with everything Monarch, join the community mailing list to receive the latest updates about the Monarch.
Want to Learn More about Tactile Graphics?
APH's Outreach Services Team is hosting a 4-part Access Academy webinar series.
Titled Tactile Graphics Literacy for Students with Visual Impairments, the series will build an understanding of tactile graphic skills. The final webinar will focus on the Monarch and tactile access to digital learning.
Registration is open for all webinars on the Access Academy website.