Olaya Landa-Vialard Joins APH Team as Director of APH ConnectCenter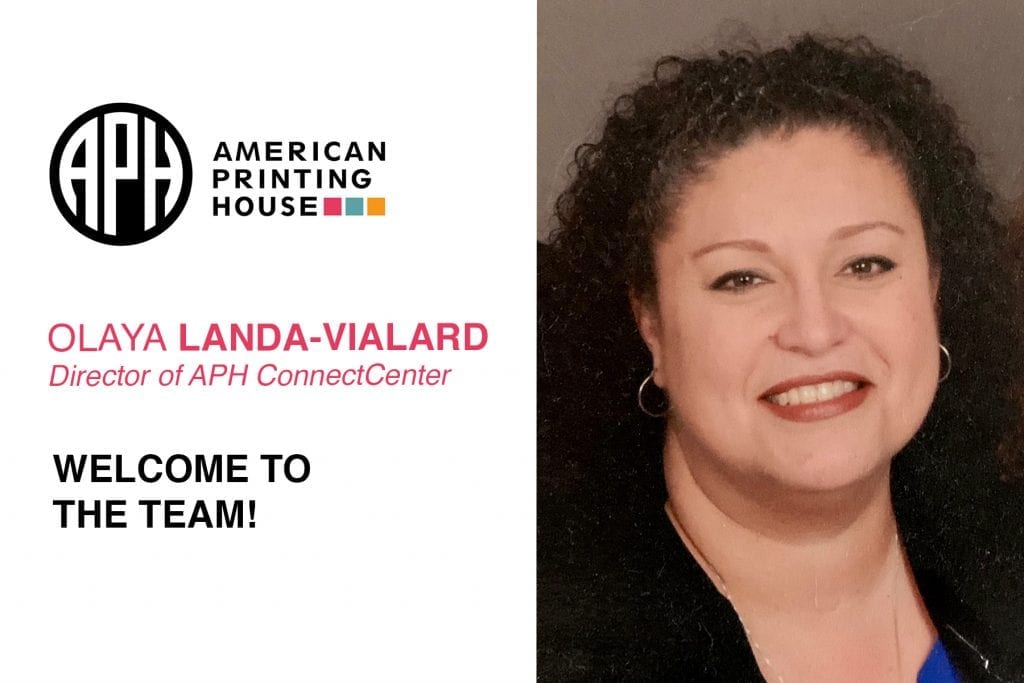 The APH ConnectCenter provides information and connections to resources for people of all ages who have vision loss, or are caring for someone who does. To help APH continue to make meaningful connections, and ensure the ConnectCenter remains a vital resource in our field, Olaya Landa-Vialard has joined the APH team.
"Olaya is powerhouse in our field, full of energy, and armed with the knowledge and expertise needed for the ConnectCenter to create meaningful impact," says APH Vice-President and Chief Officer of Innovation and Strategy, Anne Durham. "Her  academic research background as well as her important experience working directly with families, will help to elevate our understanding of the needs of people who are losing their vision so we can provide better information and support, connecting them more quickly to the resources they need. We are excited and proud to have her join the APH family."
Olaya earned her doctorate in Special Education with an emphasis in Visual Impairments from Texas Tech University. As a long-time educator, professor and author, she is well tasked with energizing the ConnectCenter and making it an even more expansive resource for people with vision loss as well as their families and professionals. Olaya hit the ground running, and has already been involved in creating new articles, blogs, and a webinar series for the ConnectCenter.
"Like the song goes, 'Everything old is new again!' I am working with the ConnectCenter team to create an interactive information hub for the entire community of people who are visually impaired," says Olaya." I want to see the ConnectCenter become the world-class gold standard that provides information and resources like no other."
As Director of the APH ConnectCenter, Olaya will lead a team that creates informational content, and connects people to community resources around the world. She will have oversight of content creation for the VisionAware, FamilyConnect, and CareerConnect websites, and will lead APH ConnectDirect, an 800 information and referral number where people with questions about blindness and low vision can ask questions.
"I am so excited to be joining the APH ConnectCenter team and be a part of the direction it is taking," says Olaya. "It has always been an exceptional resource for parents, professionals, and consumers."
Want to connect with, or welcome Olaya? You can email her at olvialard@aph.org.
Share this article.

In 2018, APH took over stewardship of several important information resources that connect people who are blind, or losing their...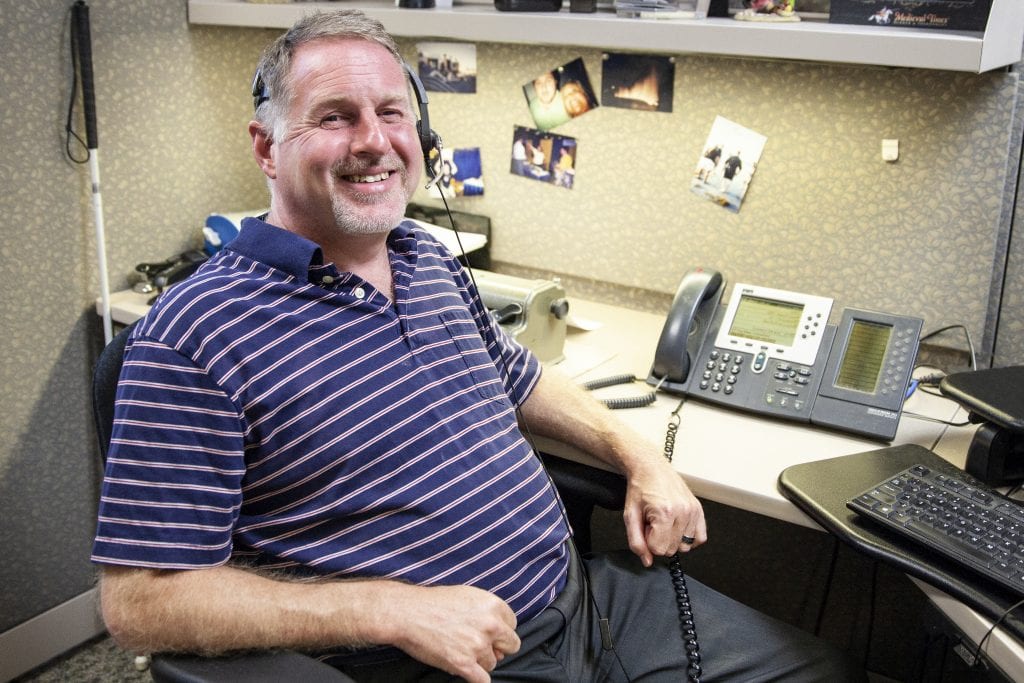 The APH ConnectCenter Information and Referral Line (I&R) gets every kind of question you can imagine about being blind or...