A History That Welcomes Everyone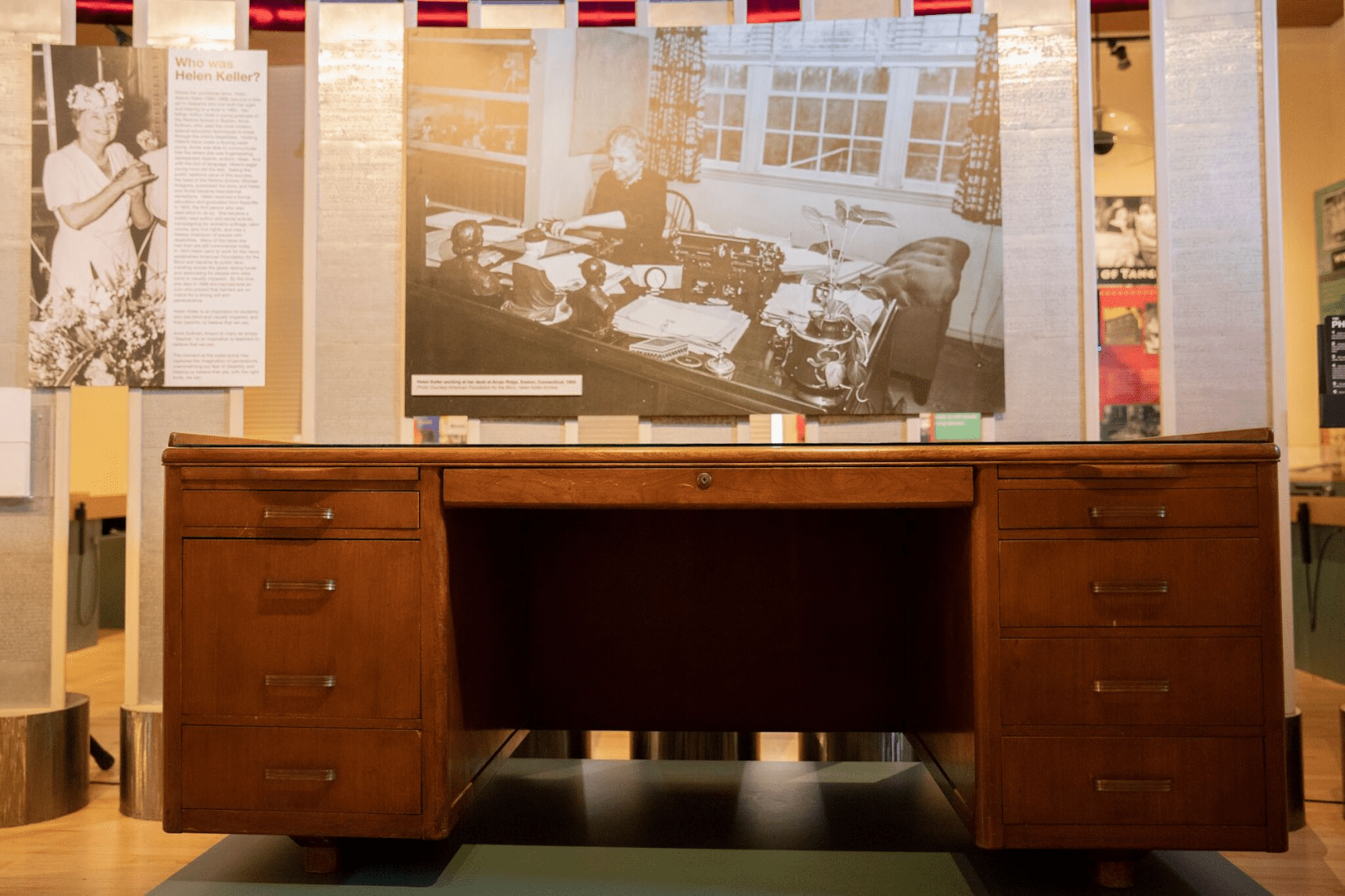 I don't imagine that many people have the good fortune of having a museum in their workplace.
For those of us employed by APH, having the Museum of the American Printing House for the Blind immediately accessible to us, every day, is a treasure we never take for granted.
We have the advantage of regularly rediscovering our field's extraordinary history through the wonder and surprise of the visiting children and adults who tour the museum on a daily basis.
We have the opportunity to be reinvigorated through challenging times by listening to our Museum Director, Mike Hudson, tell stories of people who came before us, and how they successfully overcame the same barriers that we still encounter today.
We also have the personal moments of inspiration – if you find yourself needing that boost to get through your work day, or if you need solve a difficult work issue, you can slip into the museum and channel the creativity of Stevie Wonder at his piano, or the innovation of Louis Braille at his "Procede'".
We recently were able to add a new temporary exhibit to the Museum that inspires all of us at APH, and we feel will inspire the Louisville community and all visitors to our Museum.
Helen Keller's writing desk is now on loan to the APH Museum from the American Foundation for the Blind, where Helen Keller worked for more than 40 years. It is the desk where she wrote many of her books, magazine articles, her letters to world leaders, and her notes to parents and disabled veterans returning from war.
In some ways, it is just a desk, an unremarkable piece of functional, wooden furniture. But in other ways, it is a powerful symbol of what a person can do and accomplish no matter what the barriers are in front of them. Helen Keller was an incredible international leader of social rights, disability rights, and human rights – an amazing American working woman who just happened to be deaf and blind.
Like so many artifacts in our museum, the desk represents the fierce belief in human potential, and the miracles that happen when we use our collective ingenuity to release that potential into the world. Believing and working for a world that welcomes everyone isn't just a platitude, it is the key that unlocks innovation, prosperity, and happiness for all.
Our museum contains the stories and the history that has proven to be true time and again. It is a value APH will continue to uphold as we work to build a future that belongs to everyone.
Share this article.