Five Thousand Miles. One Month. Four Million Children Who Are Visually Impaired.
Vinicious (Vinny) tosses a ball and listens for it to land. He can't see it. He can't chase it. He can only hear it. He tosses his ball over and over again, listening to the splat of rubber on the ground. The ball is returned, and he begins again. Vinny, who lives in Accra, Ghana, is blind. Until August 2019, he had never heard of 'going to camp' and he'd only dreamed of playing baseball and soccer.
Camp Abilities is an educational sports camp for children and teens who are blind, visually impaired or deafblind. In 1996 Dr. Lieberman opened her first Camp Abilities in Brockport, New York. Twenty-four years later, Camp Abilities impacts children who are visually impaired in more than twenty states and seven countries. Through Camp Abilities and Dr. Lauren Lieberman, parents, educators, coaches and children learn that being visually impaired is not a stop sign but simply a trait that must be considered.
Being honored with the US State Department's Fulbright Global Scholar Award, Dr. Lieberman was privileged to share and expand Camp Abilities in Ghana, Ireland, and Brazil. She began her fifteen thousand mile, 90-day journey on the west coast of Africa in Ghana. Dr. Lieberman's goal was to teach the Ghanaians how to organize and run Camp Abilities.
Among Ghana's 28 million citizens, over four million are children who are blind, visually impaired or deafblind. She had expected to arrive in Ghana ready to introduce sports recreation for these children. Instead, she discovered nothing had been planned or organized. No facilities. No coaches. No meals. As she puts it, "We didn't even know where the kids were."
Camp Abilities' motto is Believe and You Can Achieve. Just as she teaches the children to do, she adapted, and she persevered. Dr. Lieberman embraced the motto.
She and her Ghanaian colleagues drove into the mountains to the School for the Blind in Akropong and to the School for the Deaf in Mampong.  She expected the leadership to be excited about a sports camp for these kids. Instead she learned that the children had no way to get to Accra. Unwilling to give up, she suggested a second camp for September in Mampong.
Dr. Lieberman now had two camps to run and still no infrastructure.
Undaunted, she located representatives of the Perkins School for the Blind, the US Embassy and people within the Ghana educational system who were excited about this opportunity. Dr. Lieberman, and this additional support team, combined their resources and talents and went to work. They recruited and organized staff, sent invitations, gathered equipment, arranged food. And finally, registered students.
But Dr. Lieberman's trials were not over. Her computer was stolen. Fire ants invaded her gym bag and found their way inside her clothes. Food poisoning did what food poisoning does. Add cultural and language barriers, Dr. Lieberman was often tired and frustrated. But she refused to be defeated.
In Accra, Ghana, Camp Abilities opened on August 26.
Campers played with beep balls and auditory soccer balls. They used tethers and guidewires. Dr. Lieberman wanted even more.
In Ghana, as with many African nations, swimming is not an everyday activity. The kids were equally scared and excited about swimming. Dr. Lieberman allowed the students to feel her arms and legs during a swim stroke. Imagine feeling yourself sinking and having no ability to see the edge of the pool or know the depth of the water. With a partner, they learned to float and then to swim.
Ghanaian children who are blind, visually impaired or deafblind finally ran races, kicked balls, floated in the water. They cheered and laughed. Children who had been marginalized took their rightful place on the tracks and fields, and in the pools.
Camp Abilities held a closing ceremony, but Camp Abilities never actually closes. It changes the lives of students and parents, communities and cultures.
While visiting Ghana, Dr. Lieberman met with representatives from Burkina Faso and South Africa. Her passion for children who are blind, visually impaired or deafblind is making an impact across Africa.
Camp Abilities is not simply about physical education. It is about accomplishment and confidence. Children are taught to communicate and to trust and to advocate for themselves. Those who attend Camp Abilities are instilled with a passionate belief in their ability, and their right, to participate, to achieve, to advocate. To play. To score. To win.
Today, Vinny kicks the ball, listens to the beep. His laughter fills the air as he chases the beep and scores the goal.
That is Dr. Lieberman's Passion Project and the goal of Camp Abilities.
A virtual 2020 camp season will begin soon. For more information and locations, visit campabilities.org.
Share this article.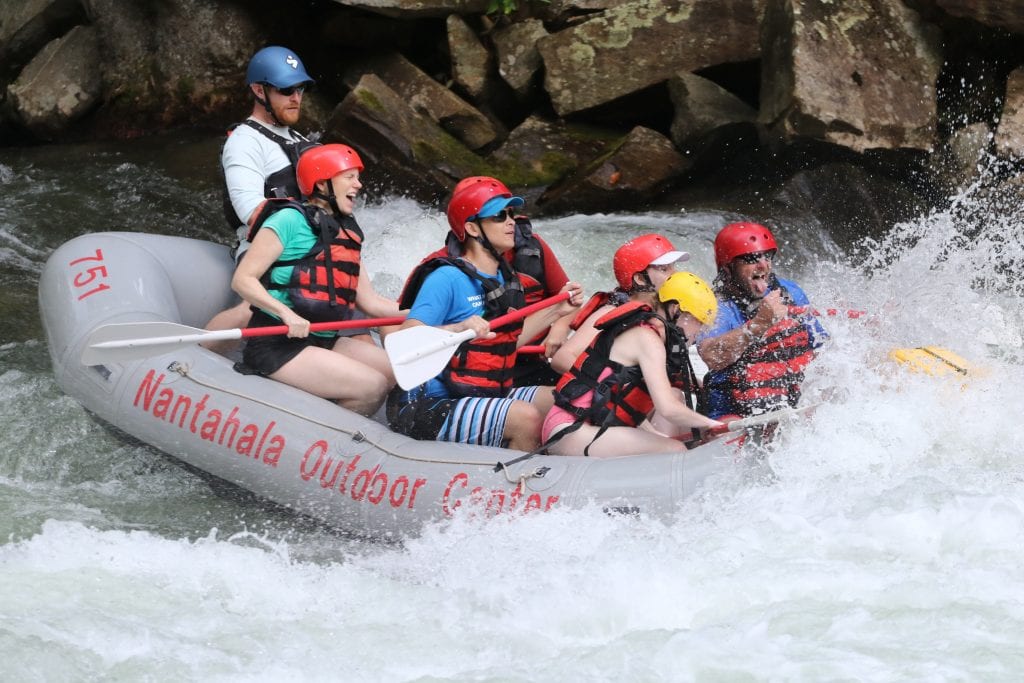 Photos compliments of S.E.E. Camp, North Carolina It's that time again. Time to sign up for summer camp! Camps are...