APH Community Impact Crew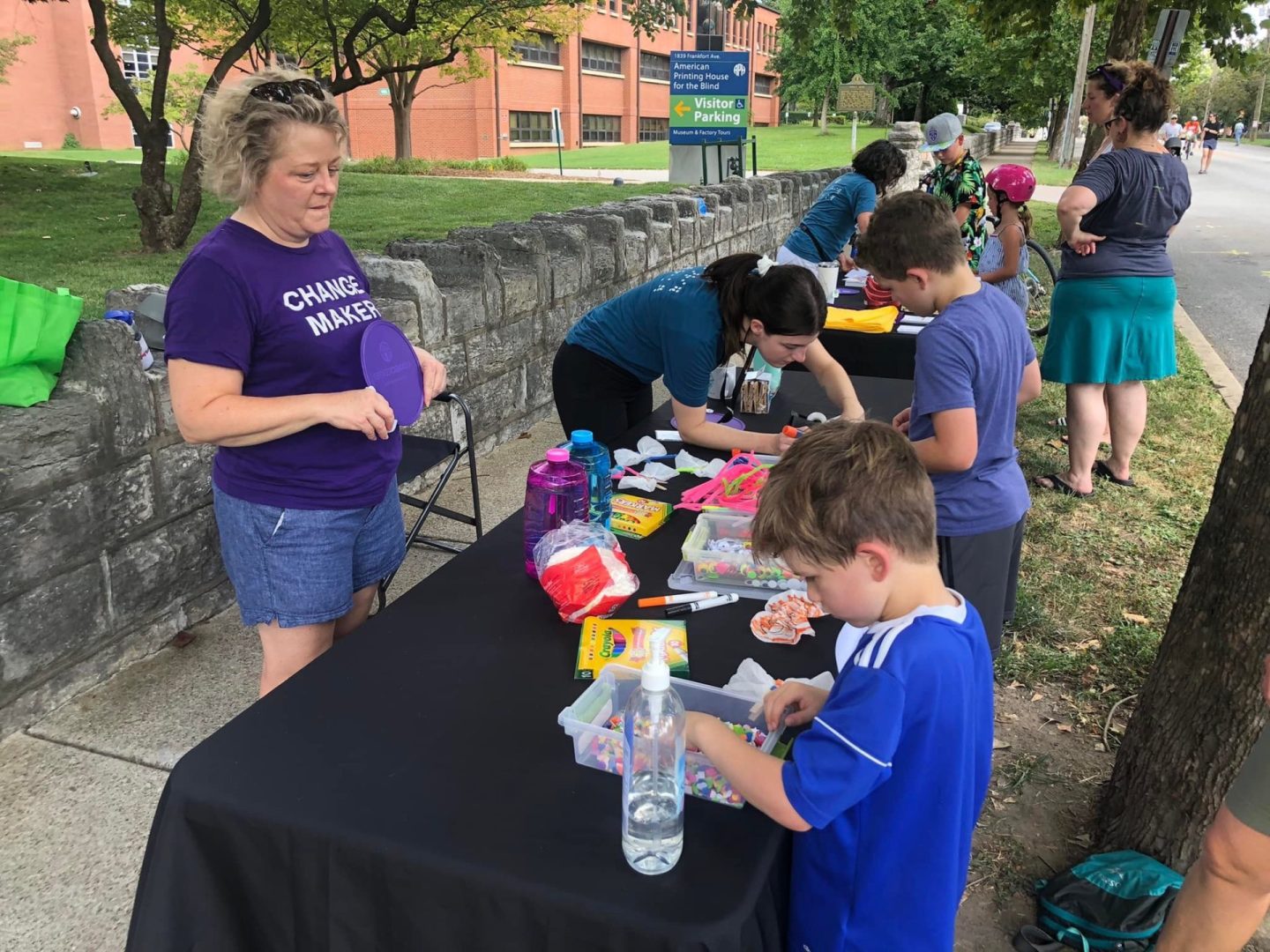 Are you passionate about Advocacy & Human Rights, Education & Literacy, and Disability Rights?
Join the 2023 APH Community Impact Crew! We're recruiting a group of Louisville-local access warriors to help spread the message that the future belongs to everyone. The APH Community Impact Crew will represent us at events around our community to create a more inclusive Louisville. Crew members will champion accessible practices at events alongside our Community Relations Advisor.
Ready to Get Involved?
Crew Member Requirements
Community Impact Crew members must:
Treat everyone they encounter with dignity and respect
Participate in an annual volunteer training, as well as any trainings attached to specific volunteer opportunities
Volunteer for at least 3 event opportunities each calendar year
Exercise good judgment when wearing APH branded clothing in public and when posting about APH on personal social media pages
Must pass a criminal background check (including minors)
Creating a respectful space with committed crew members is imperative to achieve our goals. Please contact us if you have questions about the qualifications.
Share this article.