APH Behind the Scenes: The Model Shop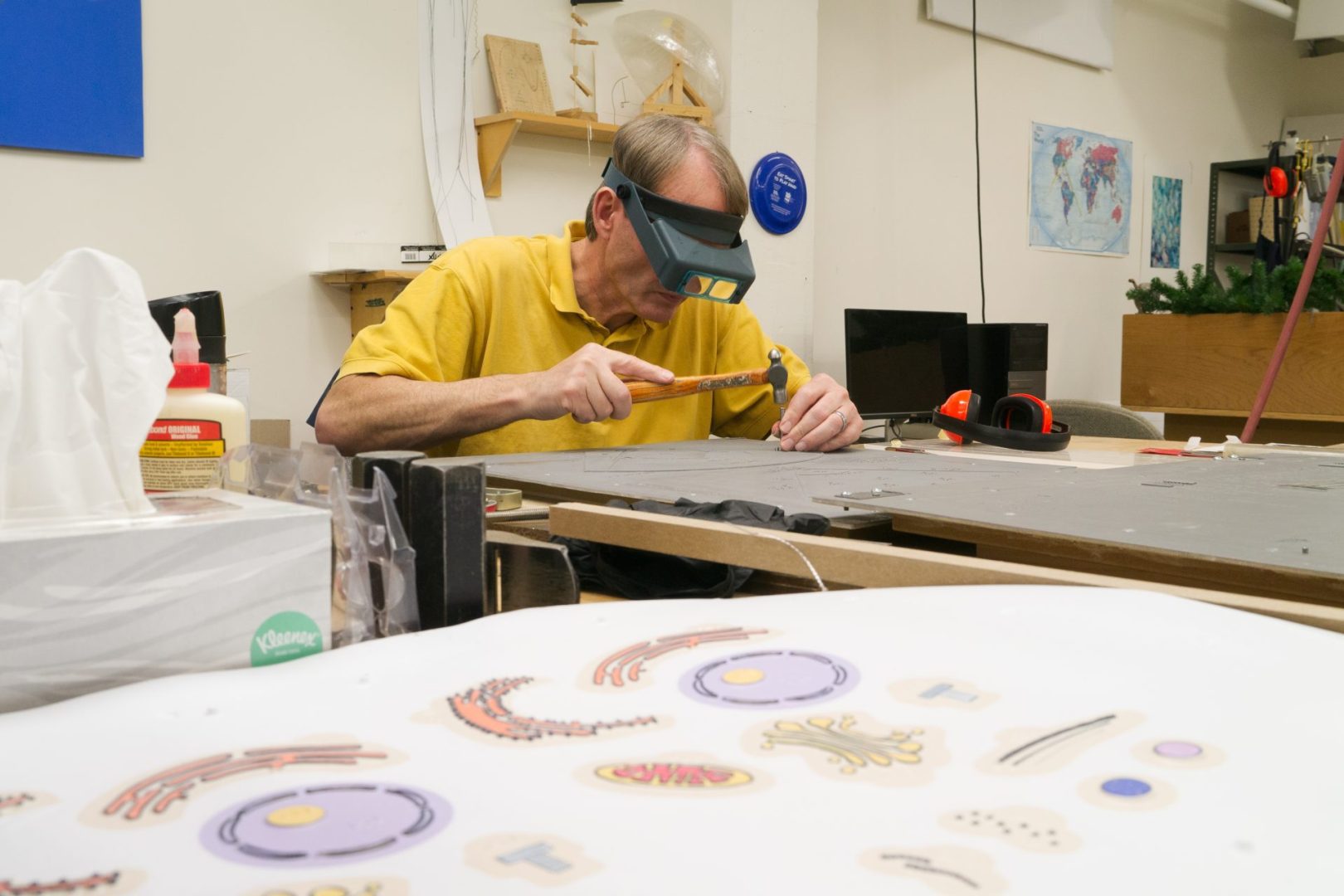 At APH, we're always looking for ways to create new tactile graphics for our consumers, and our Model Shop is crucial in helping us meet that goal. We sat down with two of APH's Model and Patterns Makers, Andrew Dakin and Ben Taylor, to learn more about the ins and outs of the Model Shop.
What is the Model Shop?
The Model Shop at APH is a department that straddles production and Technical Manufacturing Research. The shop focuses on vacu-formed patterns for the creation of tactile graphics. The patterns they create are cost-efficient, durable, and easy to customize. The Model Shop often makes vacu-formed sheets out of a thicker plastic that can be used for pieces of other APH products, increasing the team's impact and the number of accessible materials we are able to offer.
The Model-Making Process
"When you step into the Model Shop, it can often feel like a woodshop," Andrew explained. Andrew and Ben use a wide variety of tools to get their jobs done. Ben said, "The equipment varies from a mill, metal lathe, and table saw, to just a hand drill or, my favorite, my lucky hammer that I have named 'Jake Tapper.'"
The Model Shop is involved in a wide range of projects. When starting bigger projects, Andrew said, "We meet with the project manager and the manufacturing specialist and decide what physical manipulatives are needed for a new product." After that, the shop creates a prototype, which is reviewed by the original team to see if it fits their vision. The shop will then make adjustments and send some prototypes out to field testers. Afterward, final changes are made to the product, and it is sent to production.
For the vacu-formed patterns, the shop either makes prints of what they want in-house or they get dimensional prints from the Technical Manufacturing Research team and use these prints to make a silicone mold of what they want the product to look like. The mold is filled with epoxy, fiberglass, or other materials. These vacu-formed items might only take five days to create, but entire projects can take months.
The Impression the Model Shop Leaves
The Model Shop is an integral part of the creation process for many APH products including Animal Recipes: Farm Set, Health Education Tactile Graphics, Accessible Code and Go Mouse, DNA Twist, and many more. Ben considers his job to be more than just handiwork, but rather a way to use his talents and skills "to help a student learn in a way that is most readily available to them." Ben calls it "the most rewarding thing I've put my hands to." The products that begin as just ideas are turned into something tangible down in the shop, and eventually, those products hit the production floor to be mass-produced for students across the nation. Andrew said, "The most rewarding aspect is the stories from educators putting these products to good use in the field."
Want to see more of the finished products workers like Andrew and Ben helped create? Visit aph.org/shop or come to APH for a tour of our production floor.
Share this article.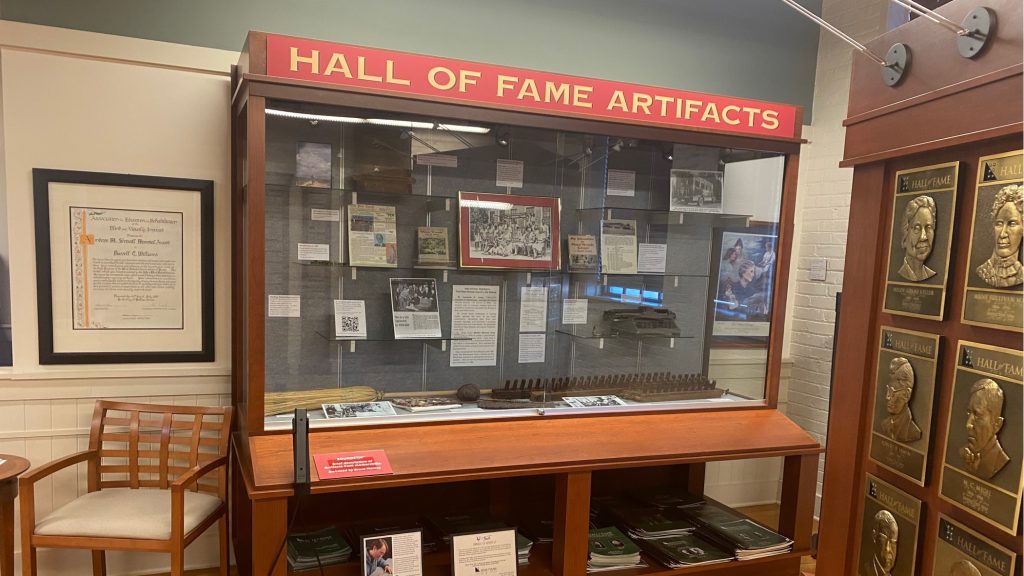 In my nearly 20-year career in the museum field, I have been a part of an exhibit team, helped locate...