Sign up to receive our latest newsletters.
March 2021
Preparing for State Testing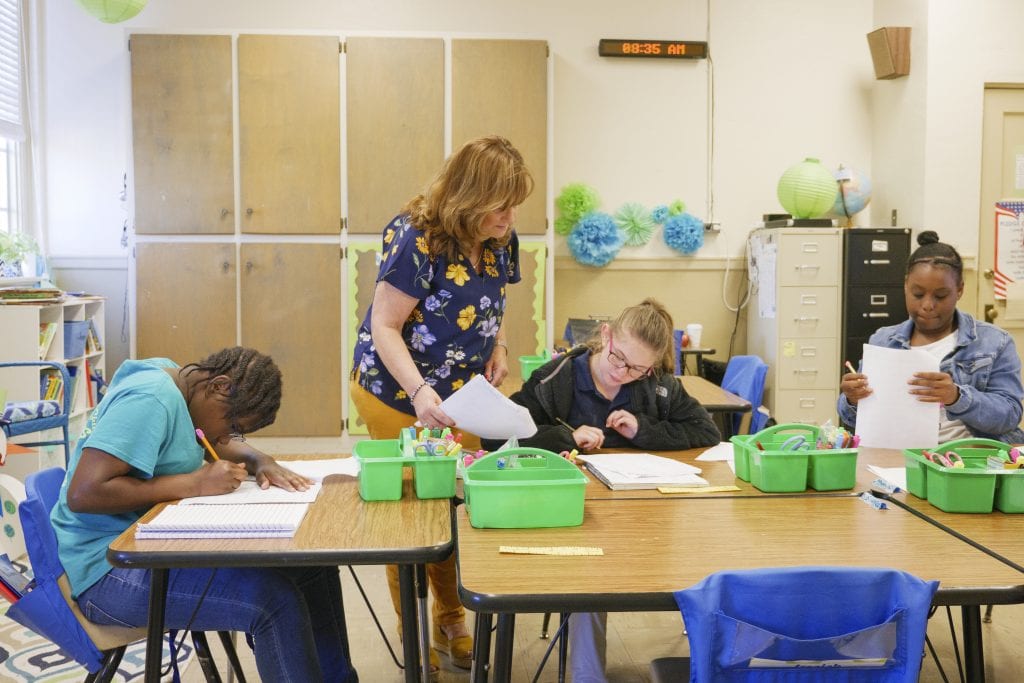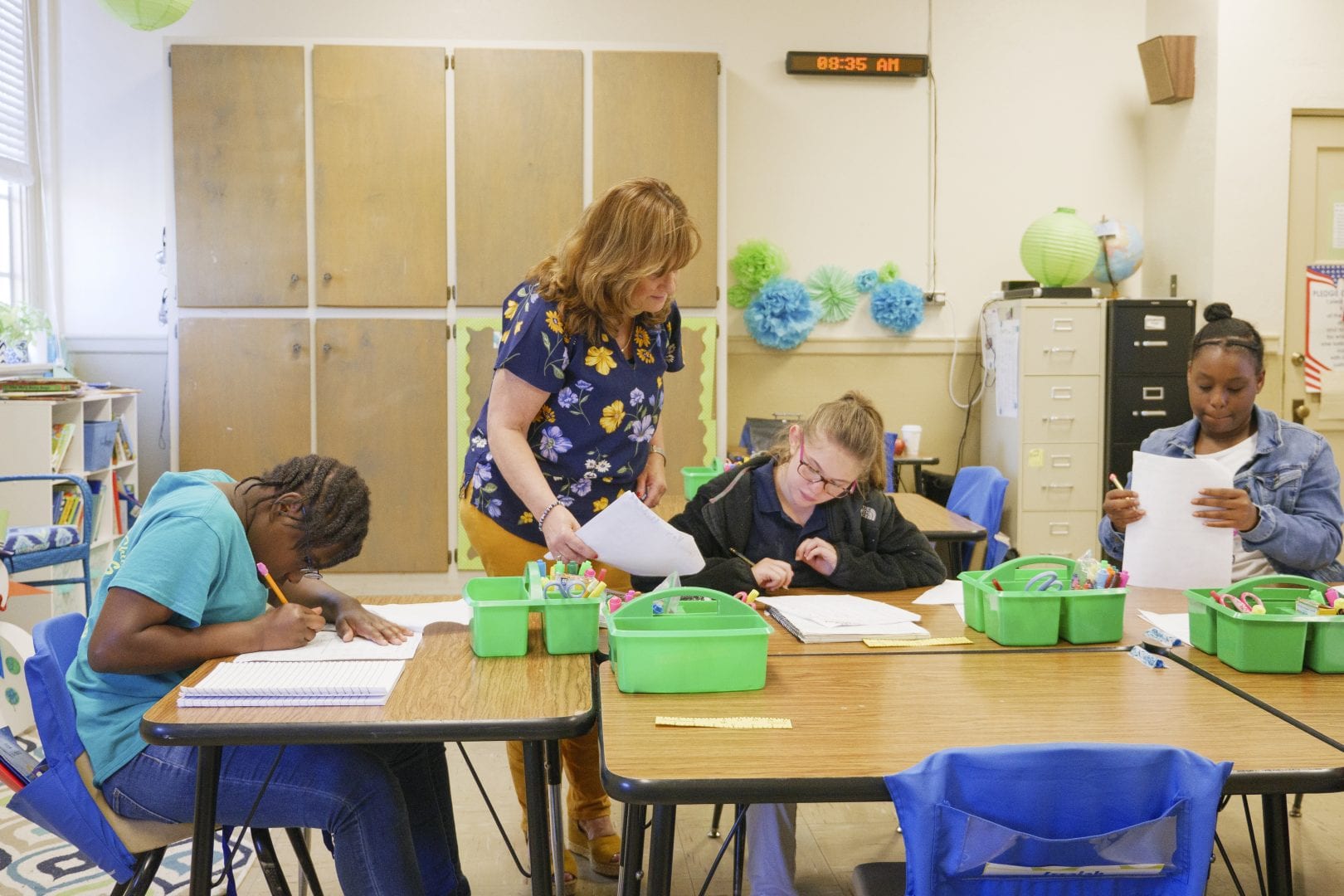 It's that time of year again! Whether your student is preparing for testing season, or you are an educator planning to administer one, APH has you covered. Get a behind-the-scenes look at how our Accessible Tests Department creates tests for your students by reading our Making Standardized Tests Accessible blog. Our Building Your Student Testing Toolkit blog provides a list of APH products that may be used during different testing situations to level the playing field for students with visual impairments. We hope these resources will assist you and your student in achieving success. Happy testing!
APH Annual Report (Fiscal Year 2020) – Learn Your Way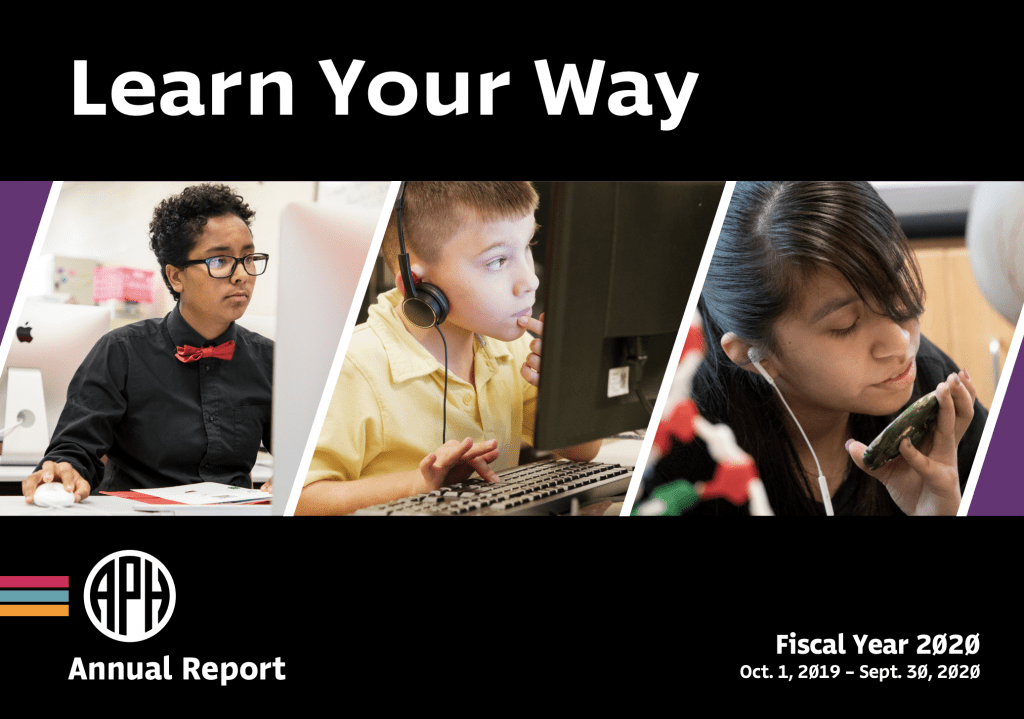 In a year full of unique challenges, APH worked hard to bridge the gap in resources and services needed, despite the pandemic. From virtual educational opportunities for all ages, to launching some truly amazing and innovative technology, we came out of 2020 stronger and more determined to make the world a more accessible place. Our Annual Report highlights some of our greatest accomplishments, and sets the stage for even more success in 2021. View our Fiscal Year 2020 Annual Report.
Time is Running Out – Submit your InSights Art Artwork by March 26!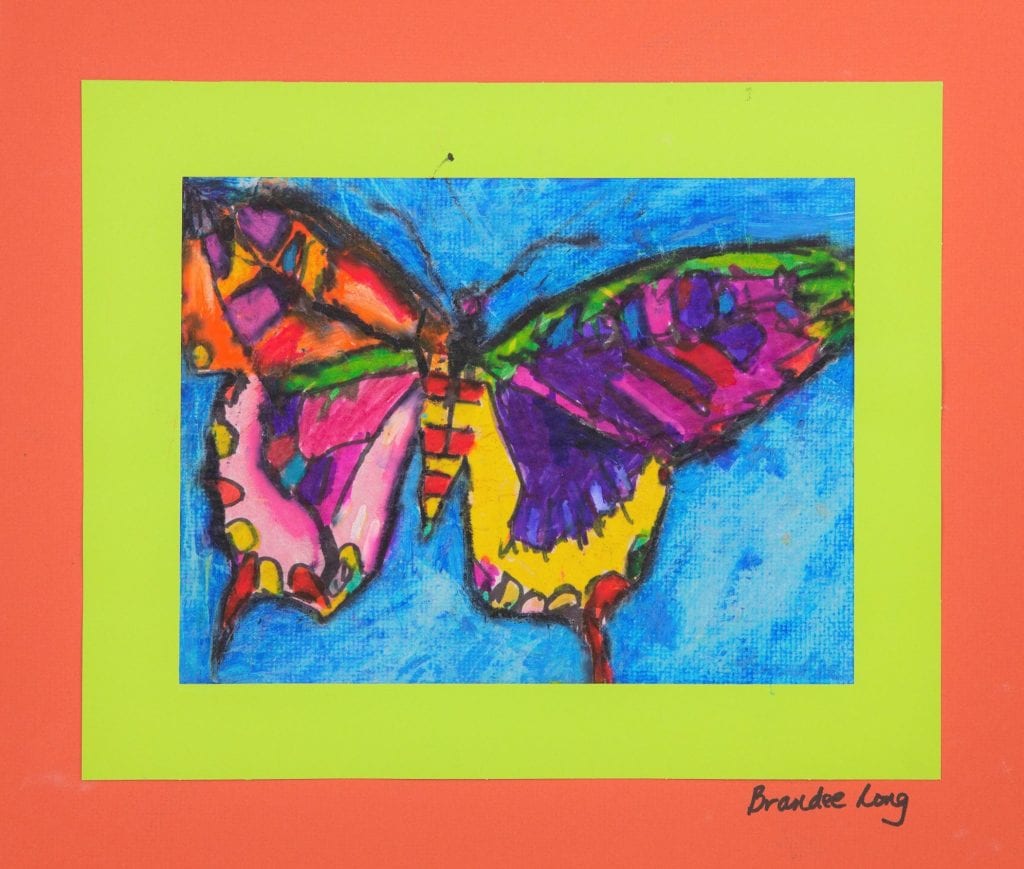 The deadline for the 2021 InSights Art Competition is fast approaching, and we can't wait to see all of your amazing pieces. Submissions are due on March 26, 2021. This year, all artists can email a digital photograph of their artwork with a completed entry form to insights@aph.org. You can download an entry form at our Insights Art Enter the Contest page. Selected artwork will be shipped to APH at a later date. Good luck to all artists!

We've got some exciting new products on the horizon. Stay tuned for their announcement in coming issues of APH News.
The Light Boxes are Back!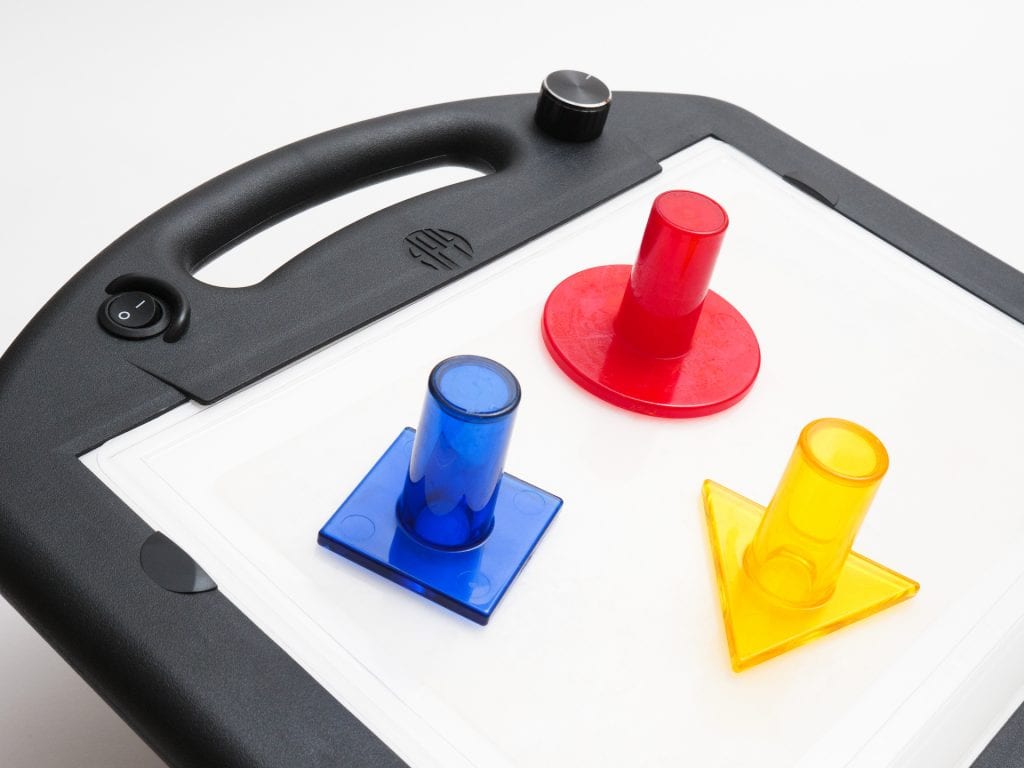 The Light Boxes are Back! Both the large LED Light Box and the LED Mini-Lite Box are back in stock, and we are hard at work fulfilling backorders. If you are waiting for your light box, it's on its way! Thank you for your patience.
These products tend to sell extremely fast. We're expecting additional quantities of the LED Mini-Lite Box by June, and the LED Light Box later in March.
APH Winter Wonderland Sale
Visit our sales page to see which APH products are on sale while supplies last. Happy shopping!

Join the Braille Trail Reader Email List Today!
We welcome you to join our new Braille Trail Reader email list. This list is for people who either own, or are thinking about getting a Braille Trail Reader. To join, simply send a blank email to btr-subscribe@tech.aph.org. You can then communicate with APH and with other Braille Trail Reader users by emailing btr@tech.aph.org. This will be a great way for us to discuss upcoming releases and to get feedback on future developments with the device, so we hope you will join. We look forward to talking with you all on the list!
University of Alabama Students Seeking Design Input
Help students from the University of Alabama build a device to demonstrate aerodynamics concepts (think airplanes and wind tunnels!) to students with visual impairments. They're looking for both teachers and students to complete this simple survey to help with their design.
Student Focus Group for STEM Braille Codes
Your 6-12th grade braille reader is invited to participate in a focus group about the braille codes used in science, technology, engineering, and mathematics (STEM) classes. Your student's involvement will support the work of Project INSPIRE: Increasing the STEM Potential of Individuals Who Read Braille. Learn more about the focus group and sign up!

The Buzz: News from the APH Hive
New to the APH Training webpage is the Hive Tutorial Video. Watch the quick 7-minute video and learn how to buzz through the Hive from start to finish. 'Bee' sure to pass this on so everyone knows about this valuable resource of FREE professional learning.

Next on Change Makers
Change Makers: A Podcast from APH highlights the people who are making the biggest difference in the blindness field. Listen to episode 24 of Change Makers and hear the latest from the GoodMaps team, including what they're working on, APH Smart and Accessible Cities Project, and the driving force behind the recent change from Nearby Explorer to GoodMaps Explore. This episode also features the final Black History Month conversation with Mr. Louis Tutt.
On Thursday, March 11, episode 25 of Change Makers will be released. Join us as we celebrate Women's History Month with a look back at the pioneers. We also talk to current trailblazers about some of the obstacles they've overcome, where they would like to see more trailblazers in the future, and what advice they have for the younger generation.
Missed one? Don't worry. Find all episodes of Change Makers on our website.

TVI Spotlight: Joyce Strother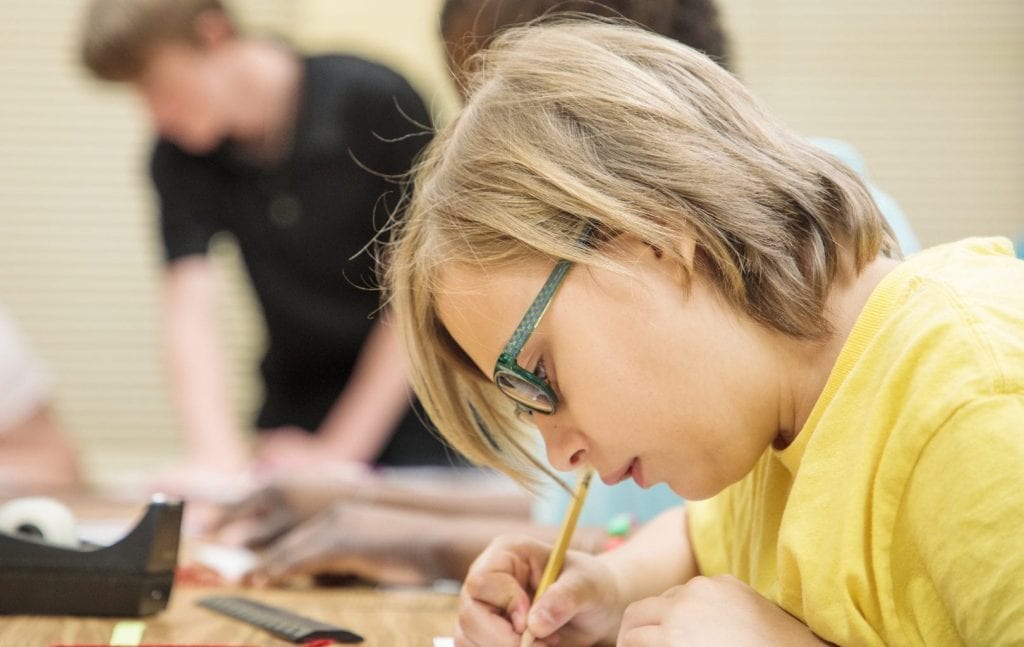 The field of blindness education would not be where it is today without the contributions of many innovative TVI's. Our TVI Spotlight shares the stories of these educators to inspire other professionals with new ideas for incorporating APH products into their curriculum. Read our latest blog, written by TVI/COMS Joyce Strother, to discover some APH products she uses to build students' tactile literacy skills and tips for teachers and students during testing.
New States Join Babies Count Registry!
Vermont, Connecticut, and Tennessee are the latest states to join the Babies Count Registry, bringing our total number of state participants to 24. If you and your state are interested in participating in this national project focused on collecting demographic and epidemiologic information on babies who are visually impaired, please, contact Linda Lyle at llyle@nmsbvi.k12.nm.us or Dorinda Rife at dorinda@dorindarife.com.

From the AFB Archive
In episode 20 of the APH Change Makers podcast, "Gary Retires," APH Vice President Gary Mudd spoke about his first job at age 16. Gary described assembling special holiday tops for bourbon decanters at Kentucky Industries for the Blind (KIB). The AFB Helen Keller Archive holds a 1962 Field Report describing a visit to APH and its neighbor, KIB. At the time, KIB was just expanding production beyond brooms. Mr. Charles Cox, KIB administrator, was quite proud to diversify manufacturing, and produce these "fancy bottle tops for Christmas liquor bottles…"
KIB had originally been a workshop that was part of the Kentucky School for the Blind. In 1956, it was moved from Kentucky's Department of Education to the Department of Vocational Rehabilitation. Also in the Archive is a pamphlet, showing its 1962 location down the street from APH at 2001 Frankfort Ave. Now named LCI – Lion's Club Industries for the Blind, Inc., the organization is still a neighbor of APH, located next door on Brownsboro Road.

We'll be attending the following virtual conferences and hope that you will join us.
CSUN, March 6-14, 2021
APH is excited to be back at CSUN this year! If you're interested in attending this virtual conference but are not yet registered, you can register on the CSUN website.
Attendees can expect four engaging and informative presentations:
APH's Next Five Years of Low Vision Technology Development – presented by APH President, Dr. Craig Meador, and APH Vice President and Chief Officer of Innovation and Strategy, Anne Durham.
Accessible Coding Tools for All Ages: APH's Road to Code – presented by APH's Senior Director of Global Innovation, Greg Stilson.
Mission Impossible? Creating a Dynamic Tactile Device – presented by APH's Senior Director of Global Innovation, Greg Stilson.
Overcoming Challenges Preventing Access to Braille – presented by APH's Tactile Technology Product Manager, William Freeman.
We also invite you to join APH during our open booth hours from 12-2p Pacific Time (3-5p Eastern Time) on Tuesday, March 9 – Friday, March 12.
CEC, March 8-13, 2021
Before CEC begins, please, join APH for these presentations at the CECDVIDB Pre-Conference.
Finding Wheels: A Tool for Youth and Adults in Their 20s to Build Their Skills as Nondrivers or Potential Low Vision Drivers by Dr. L. Penny Rosenblum
Creating Culturally Responsive Approaches to Teaching by Monique Coleman
Reading, Writing, and Self-regulation by Linda Hagood
During the CEC conference, on Saturday, March 13, 2021 from 2:30-3:30 p.m. ET, we invite you to also attend the presentation Video Assisted Service Delivery for Students with Severe Multiple Disabilities by Tristan Pierce, Millie Smith, and Stacey Chambers.
VAVF, March 30, April 6 and 13, 2021
Please, join APH for some informative presentations at this virtual conference.
"You + UEB Math = Success"  by Kyle DeJute
Creating Quality Collage Tactile Graphics by Sally Hart
CTEBVI, April 15-17, 2021
APH has multiple presentations at this virtual conference.
Equipping Educational Communities to Grow with APH Products and Services by Leanne Grillot and Amy Campbell
Refreshing Strategies for Teaching Braille by William Freeman
How to Create Tactile Graphics for All Using the TGIL by Sally Hart
Building Skills for Success by Leanne Grillot

Looking for More?
Subscribe to to stay current. Find previous editions in our newsletter archive.