Sign up to receive our latest newsletters.

May 2022
Tips for Classroom Accommodations
It's that time in the spring semester to update or create new IEPs for the next school year. We've compiled a list of accommodations to consider for your students during these meetings. Read our blog, Tips for Classroom Accommodations, to learn more.
Introducing APH ABIDE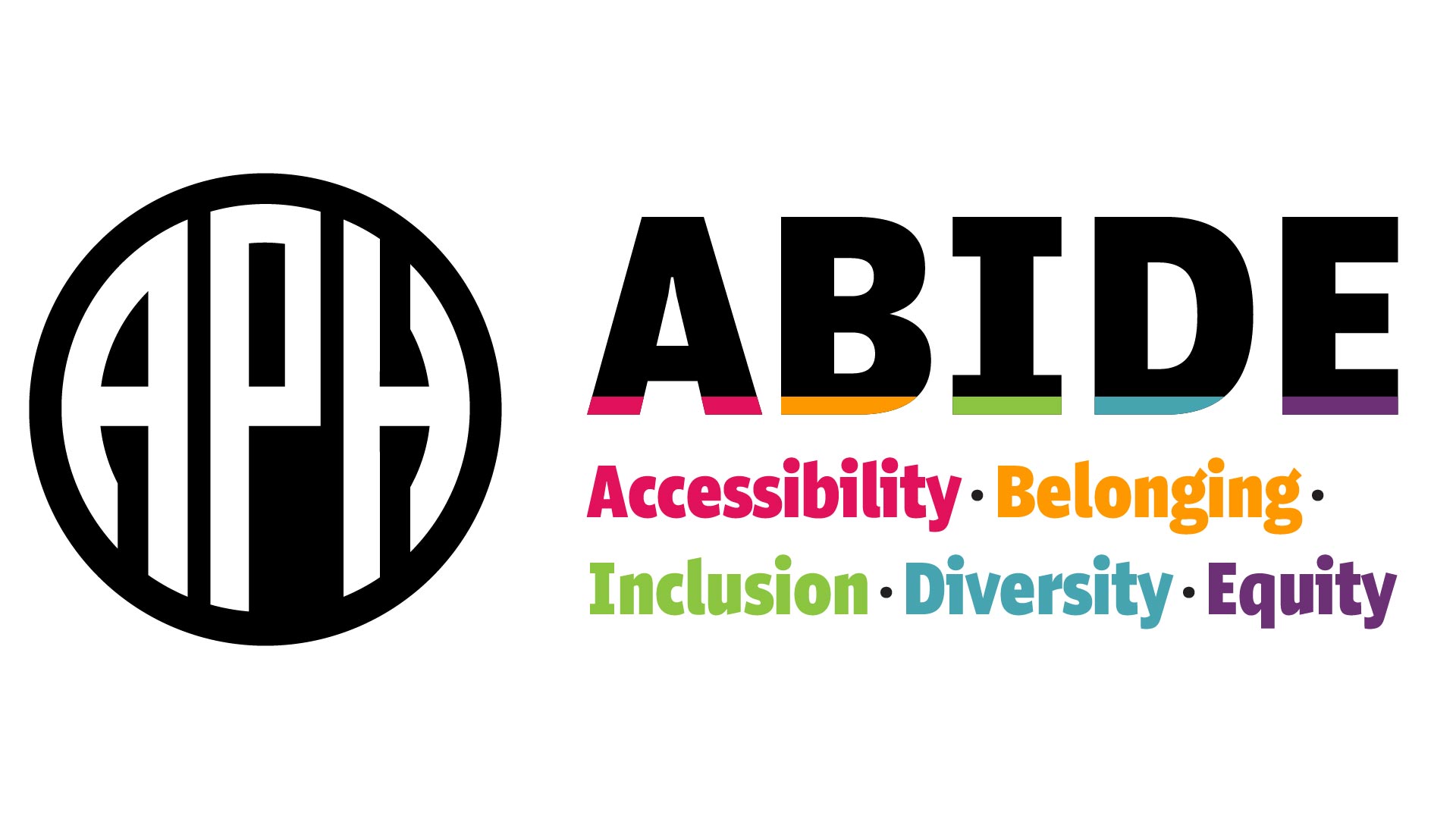 At APH, we strongly believe in accessibility, belonging, inclusion, diversity, and equity. The ABIDE department works to infuse these tenets into every aspect of our company. Check out the APH ABIDE blog to learn more about what the department does, why it is important, and how you can participate in valuable conversations that promote accessibility, belonging, inclusion, diversity, and equity for all.
Wayne Price Joins APH as Vice President of Production and Logistics
We would like to extend a warm welcome to our new Vice President of Production and Logistics, Wayne Price. Learn more about Wayne's career and how he will serve APH by reading Wayne's introduction blog.

APH is excited to announce the release of the following new product: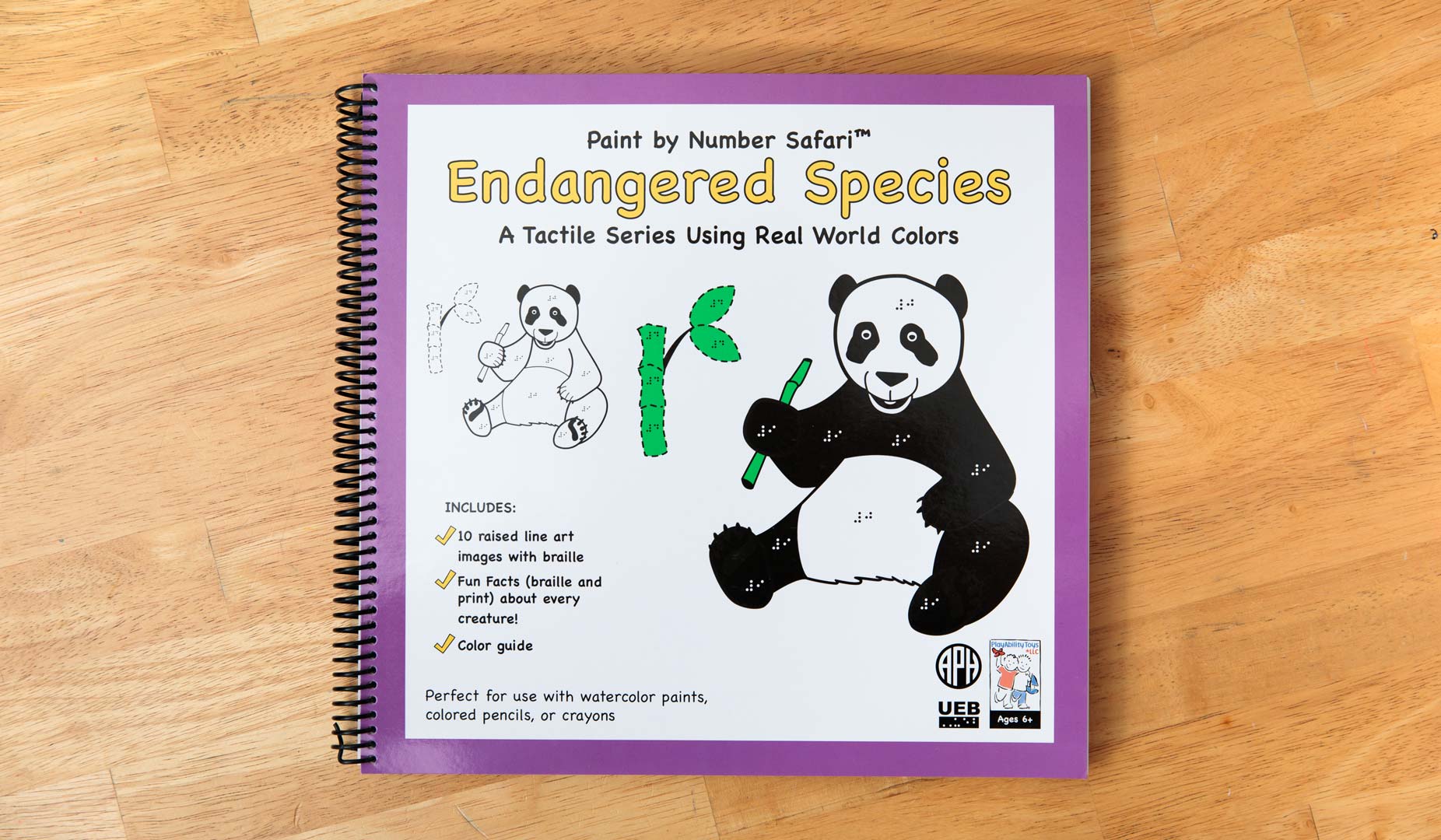 Endangered Species is the fifth and final addition to the Paint-by-Number Safari™ series, which is designed specifically for beginning and intermediate artists. Students will enjoy perfecting their art skills through drawings of endangered wildlife, printed and embossed on heavy paper. Each image includes fun facts about that creature's life, including size, diet, predators, environment, and why they're endangered, along with a specific color code for that creature.

Sound Localization Guidebook and the Portable Sound Source Survey
An Opportunity to Sound Off!
APH's Sound Localization Guidebook is based on the principle that any skill can be enhanced through a program of sequential developmental activities. This 4th edition book (2008) is now available on the Portable Sound Source shopping page as a free download by selecting the Manuals accordion. Please answer three quick questions about the Sound Localization Guidebook and the Portable Sound Source. Take the Portable Sound Source/Sound Localization Guidebook Survey.
We Would Love to Hear from You!
Go to our Get Involved webpage and participate in our other surveys to share your feedback with us.
APH Press Call For Proposals On Tools For TVIs
APH Press is looking for proposals for a new series of books to provide much-needed resources for teachers of students with vision loss. Having resources available that provide practical tips and techniques can help ensure teachers have a successful school year. This new series will consist of smaller books that can easily be utilized in the classroom and on the road.
To learn more, please visit our Business Partnerships webpage. Proposals are due on May 31, 2022.

Eat All the Colors of the Rainbow with MyPlate
What types of food make up a nutritious diet? Read our MyPlate blog to discover how this accessible resource teaches and encourages healthy eating habits.
Accessible Fitness App
2020 Holman Prizewinner, Tyler Merren, recently launched an accessible fitness app for people who are blind or have low vision. This app describes exercises for people at all fitness levels, enabling them to independently develop and maintain a fitness plan. Read the LightHouse newsletter to learn more about the app and access other related resources.

Building Accessible PowerPoints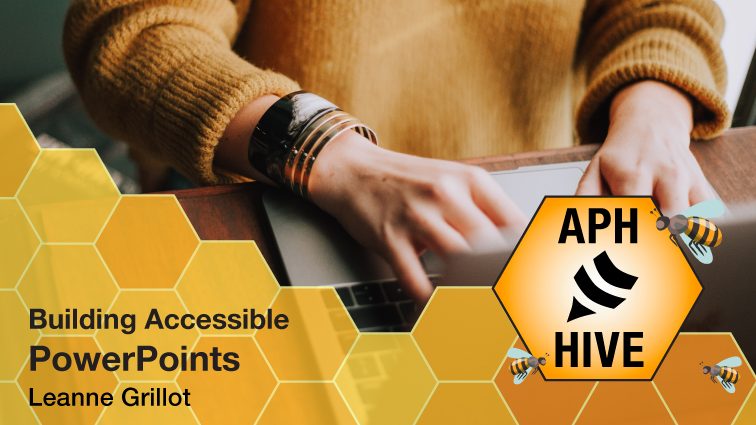 The APH Hive continues to be the hub for FREE and relevant professional development. Check out two courses that will assist you in learning to create inclusive, accessible documents: Building Accessible PowerPoints (1.5 ACVREP credits) and Building Accessible Word Documents (2 ACVREP credits). In addition, a new Core Curriculum course launched called Health is Meaningful Living: A Focus on Sex Education. Enroll in this 2.5 ACVREP credit course and learn the meaning of comprehensive sexual health education, ways to explain its importance to stakeholders, and correlate ways to embed discussion into social skills instruction.
Bee sure to buzz by the APH Hive and build your toolbox of resources.

ConnectCenter Welcomes New Members to Student Advisory Committee
The APH ConnectCenter recently held its first-ever CareerConnect Student Advisory Committee meeting. Consisting of nearly one dozen teens and young adults, spanning in age from 14 to 26, the CareerConnect Student Advisory Committee will meet up to six times a year and assist with developing cutting-edge blogs, webinars, and career exploration for this generation's blind and low vision high school, university, and workforce-ready population.
Join the APH CareerConnect Team for Career Conversations
Career Conversations is a webinar series in which Richard Rueda, Digital Content Manager, and guest cohosts welcome, introduce, and engage with working blind and low vision professionals from all backgrounds. Doctors, lawyers, teachers, musicians, scientists, and many others will step onto the CareerConnect stage on Zoom throughout 2022. Each interview will begin with a discussion on how our featured working professional started and ended up in their career, including how advocacy, determination, and confidence played a role throughout their successful journey.
The remainder of the hour-long session will provide an opportunity for transition-age students and curious job seekers to ask follow-up, career-related questions. Providing this platform for young adults, job seekers, teachers, and rehabilitation professionals allows for additional ways to network and practice informal informational interviewing.
In one of our conversations, we spoke with APH's Director of ABIDE, Tai Tomasi. She advised students and job seekers, "Excellence does not require perfection… Don't let perfection keep you from starting something and from moving forward with it."
Learn more about Tai and other professionals who are blind and have low vision by checking out the APH ConnectCenter YouTube playlist, and visit the ConnectCenter webinars page to register for future webinars.
APH Behind the Scenes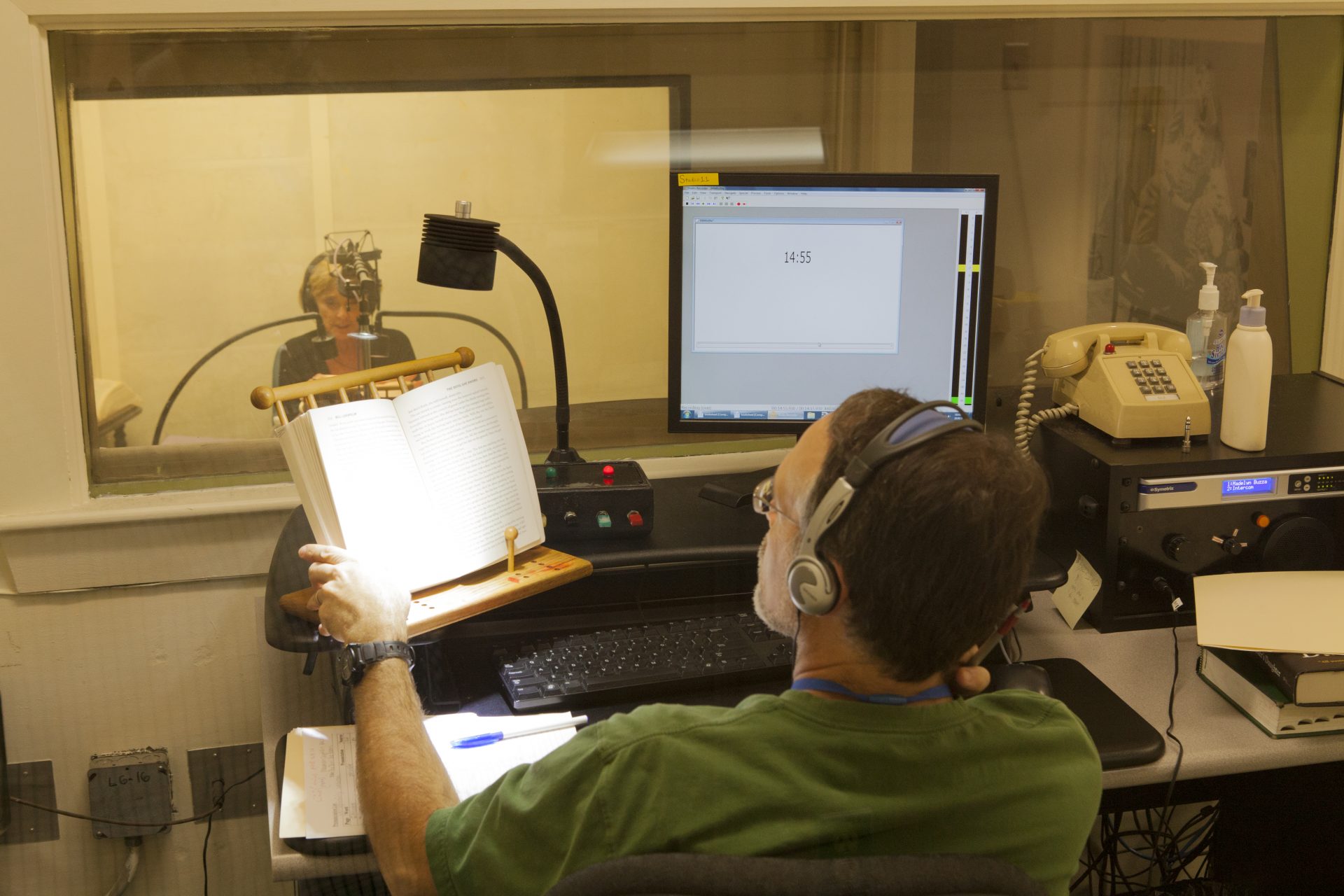 Have you ever wondered how talking books are produced for people who are blind and have low vision? Read our APH Behind the Scenes blog to see how our Talking Book Studio brings books to life.

Next on Change Makers
Change Makers: A Podcast from APH highlights the people who are making the biggest difference in the blindness field. Listen to episode 50, 2022 National Coding Symposium, to learn about this upcoming event presented by APH and partners. Find out what to expect from this year's symposium and hear what's new and exciting. We talk to one keynote speaker, who invented a well-known computer screen reader. After that, we hear what's available for students interested in learning how to code.
On episode 51, Educational Offerings for Professionals and Students, Amy Campbell, APH's Learning Management System Administrator, discussed the latest news and info, upcoming exciting projects, and future goals for the APH Hive, Access Academy, and ExCEL Academy.
Missed one? Don't worry. Find all episodes of Change Makers on our website.

Introducing This Year's Holman Prize Semifinalists
Presented by the LightHouse for the Blind and Visually Impaired in San Francisco, the Holman Prize is an award of up to $25,000 each to three blind people with ideas that will challenge misconceptions about blindness worldwide. This year's semifinalists include 37 contestants from 18 countries. Read this LightHouse article to learn more about the Holman Prize semifinalists and their project proposals.
Adventures in Audio Description
What is audio description and why is it important in creating accessible video? APH Museum Collections Manager, Mary Beth Williams, shares what she recently learned about the topic in this audio description blog post.

Fanny J. Crosby: Embracing The Gift
Born on March 24, 1820, Fanny J. Crosby was a prolific blind writer, who composed more than 8,000 hymns and gospel songs. Read our Fanny J. Crosby blog to learn more about Fanny's life and career.
For more interesting facts and stories, be sure to follow the museum on Twitter and like our Facebook page.

We'll be at the following upcoming conferences. We hope to see you there!
Envision Conference 2022
May 19-21, 2022
Columbus, Ohio
The APH ConnectCenter will be attending this event. Register for the Envision Conference.
National Council on Aging (NCOA)
June 6-8, 2022
Virtual
The ConnectCenter will be attending this virtual event. Register for NCOA.
Choroideremia Research Foundation International Conference
June 15-18, 2022
Rochester, NY
The ConnectCenter will be attending this event. Register for the Choroideremia Research Foundation International Conference.
Envision Level Up Conference for High School Students
June 24, 2022
Wichita, Kansas
APH CareerConnect will be exhibiting at this event. Register for the Envision Level Up Conference for High School Students.
For more information about upcoming appearances, check out our Conferences page.
Looking for More?
Subscribe to to stay current. Find previous editions in our newsletter archive.