Fun on the Go With Flip-Over FACES App!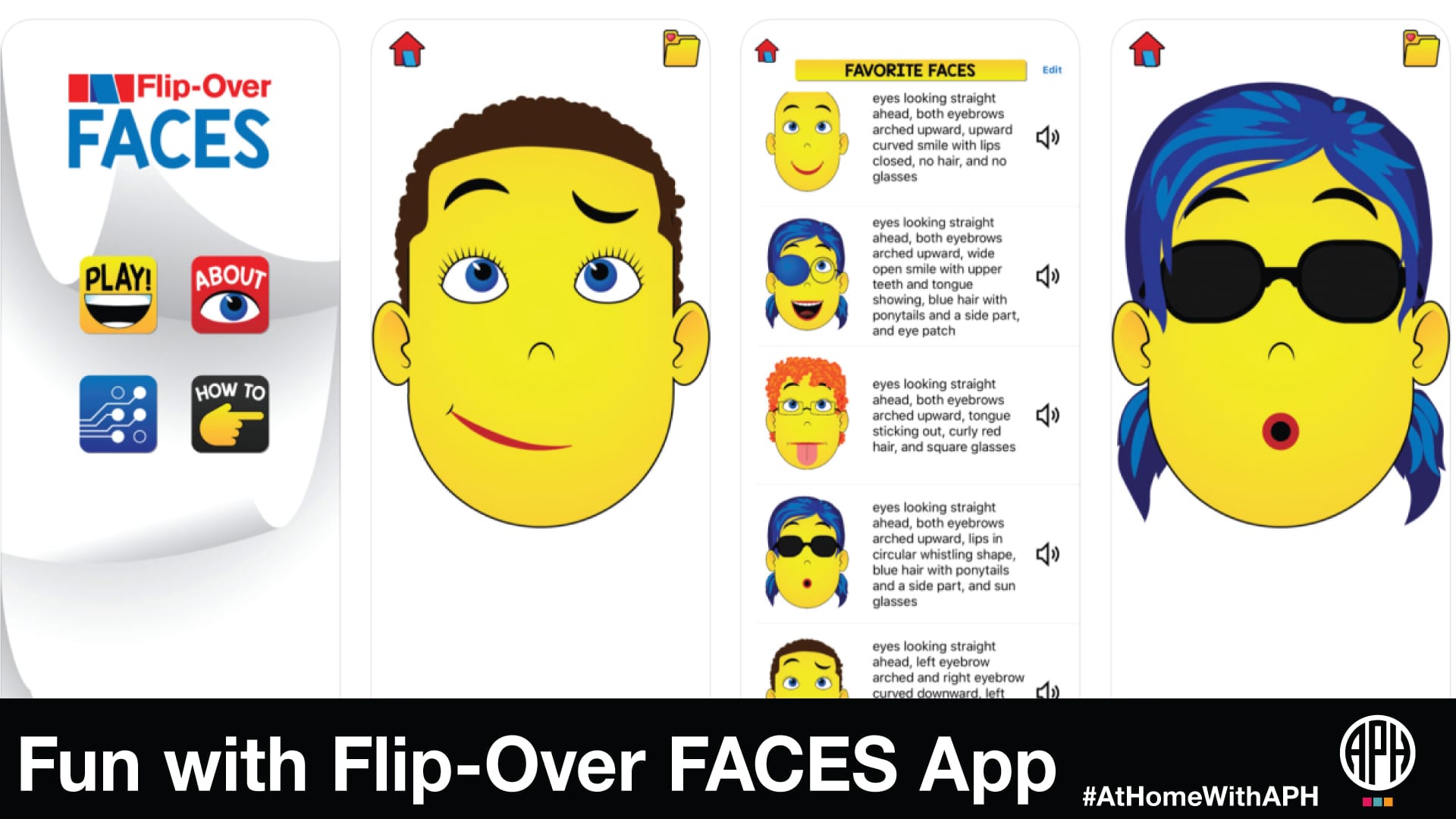 FACE IT…Your child is probably getting bored at home after several weeks of being away from school and classmates. For a fun break, download APH's Flip-Over FACES App! It's free and available for iOS or Android. Perfect for students (5 years+) with low vision, as well as students with additional disabilities (e.g., autism, speech/language delays). Try out some of our favorite ideas;
Ask your child to describe the face displayed on the screen in his/her own words.
Ask your child to generate a face on the app that she/he thinks conveys a specific emotion—happy, sad, skeptical, afraid, surprised, etc.
Ask your child to display a face on the app that reflects how he/she feels that day.
Ask your child to create a story that explains why the displayed face on the screen looks sad, disgusted, tired, etc.
Ask your child to draw a similar style face as that shown on the screen. Consider using a tactile drawing board, if available.
Use the app to review shape and spatial concepts. For example, eyes are looking down/up/to the side, eyeglasses have round/square frames, eyebrows are straight/curved, hair is long/short, etc.
Use the app to broaden your child's vocabulary to describe a variety of emotions such as confused/baffled, worried/concerned, angry/upset, disgusted/irritated, happy/joyful, etc.
Learn more about Flip-Over FACES and get playing!
For more resources please check out our #AtHomeWithAPH resource list for free and accessible activities, tips, webinars, and more from APH, our partners, and the field at large. Have a free and accessible resource you would like us to include? Email us at communications@aph.org to tell us about it!
Share this article.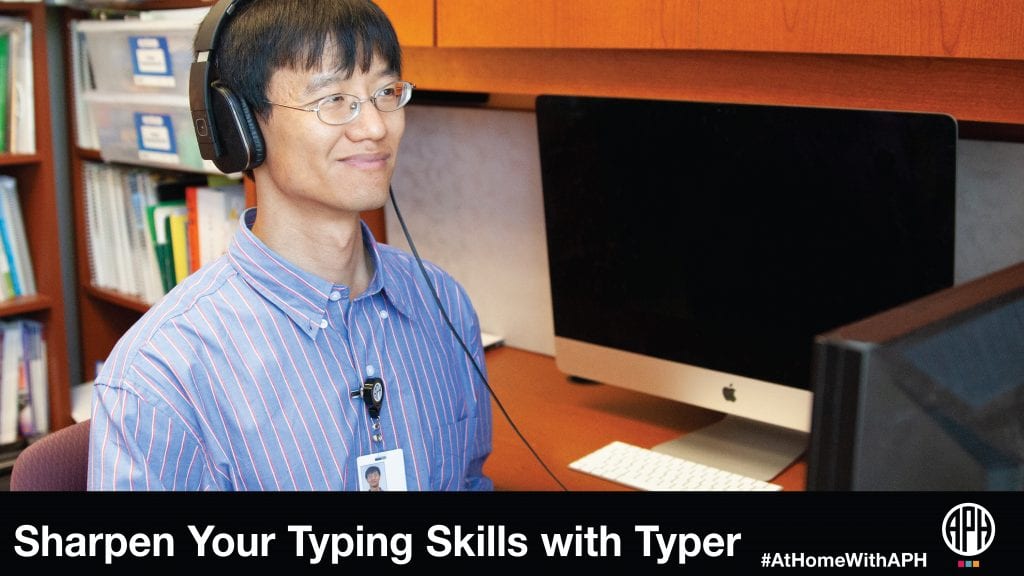 Typer Available Now! You may have noticed the growing number of accessible web-based applications APH has been developing. For example,...