Home is Where the Braille Is: BrailleBlaster Software Is for Everyone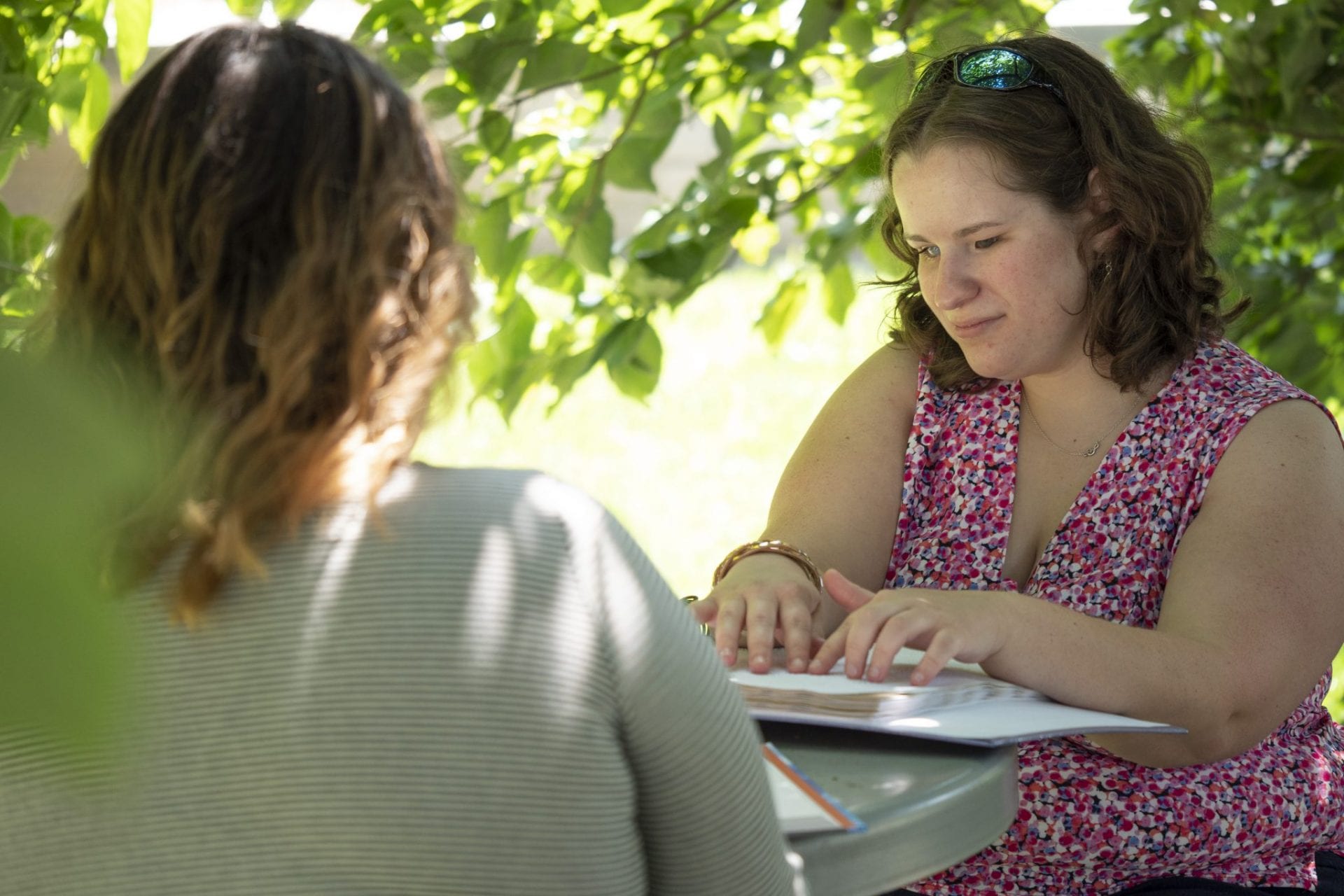 Software for transcribing braille has been available for many years, but due to cost, it has been out of reach for most home users. American Printing House (APH) is changing that by offering the most powerful transcription software available free-of-charge! Originally designed for braille transcribers, BrailleBlaster can be downloaded and used by everyone, including parents, teachers, and students.
You Can Create High-Quality Braille at Home
What would you braille for your child? Reminder notes, to-do lists, homework assignments, stories? Transcribe these and more into braille using BrailleBlaster software. As a public service, APH is making its advanced transcribing software available free of charge. Although it is powerful, creating basic braille documents in BrailleBlaster is easy and does not require an in-depth knowledge of braille.
After you download and install the software on your computer, simply copy & paste text from any document into BrailleBlaster. Instantly, excellent quality simulated braille will appear on your screen. This braille can then be edited for formatting in a similar way you edit text in a word processor. For example, to center a heading, put your curser in front of the words you want centered, go to the toolbar, click on the headings button, select center, and the heading will automatically center.
Have an older student? BrailleBlaster is fully accessible and can be used by students to create their own braille!
Getting Braille Into Your Child's Hands
Now that you've created a braille document, there are two ways to get it into the hands of your braille reader: using a braille embosser or using a refreshable braille display.
If you have a braille embosser, you can create hard copy braille by sending your braille-ready file (.brf) from BrailleBlaster to the embosser.
If your child uses a refreshable braille display, you can save the file as a braille-ready file and email it to them.
How Will You Use BrailleBlaster?
We know BrailleBlaster will be useful to you at home or to your child's school. It's free, so you can download it an experiment all you like on as many devices as you like. Let us know how you use BrailleBlaster, we're sure users are going to find many uses for it that we haven't even imagined!
Get the Most Out of BrailleBlaster!
Check out our video tutorials on how to make simple math and spatial math, how to make tables, and how to use Find and Replace to make your changes faster than ever before. Can you make it? With BrailleBlaster, you can make anything… in braille!
Share this article.