Thriving with Vision Loss: Introducing the APH ConnectCenter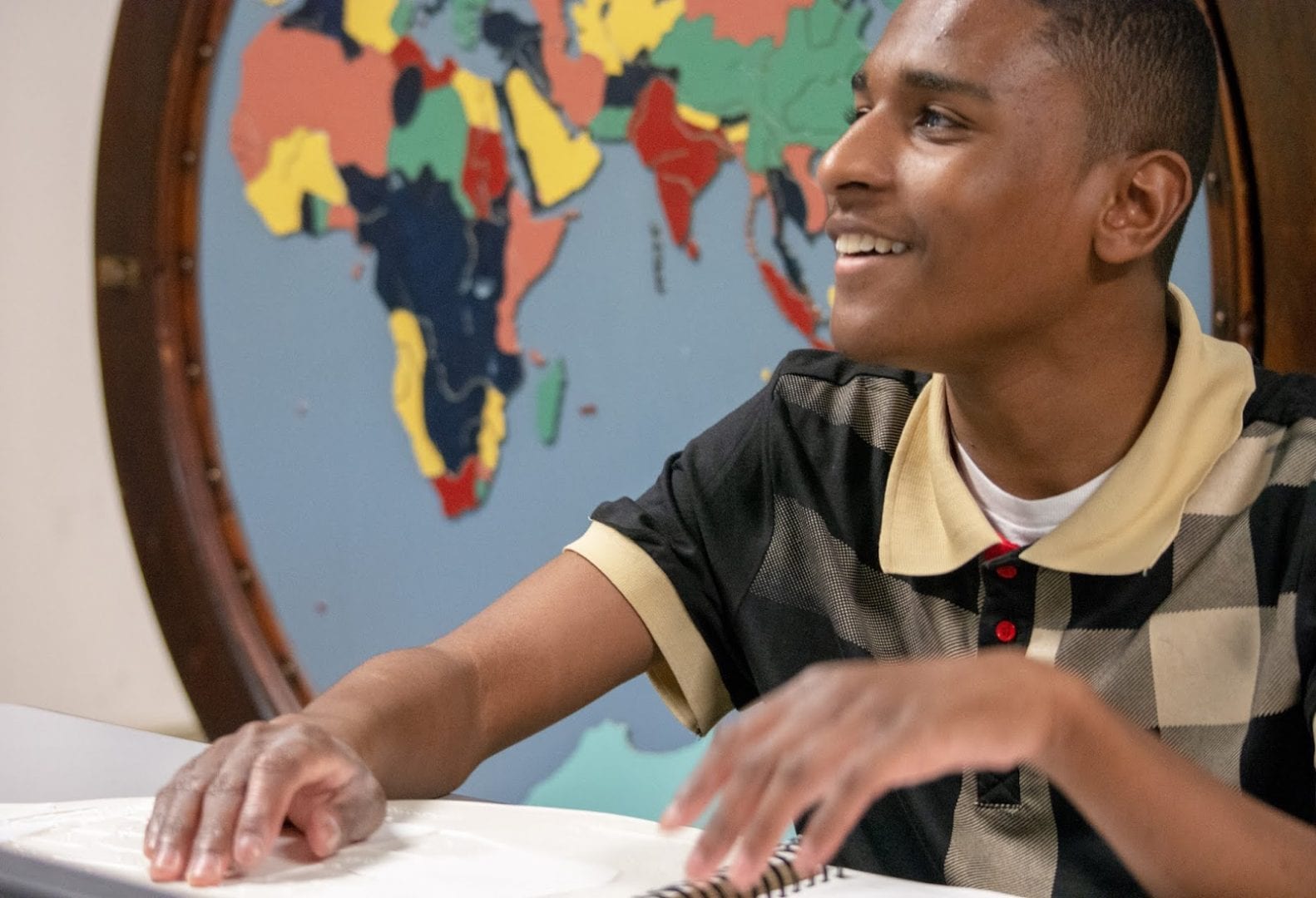 "Your site has been an invaluable resource for my family and myself. I am so thankful that you guys take the time to compile information for families that would be impossible to find elsewhere." – A parent speaking of FamilyConnect
A mother gets tips on how to help her preschool daughter who is blind make friends.
A father whose son is low vision reads articles written by another parent with similar experiences.
A rehabilitation counselor watches his student's confidence grow in mock job interviews.
A senior who is worried about life with recent vision loss finds reassuring information written in Spanish, her native language.
Continuing the Legacy of Independence through Information
In February 2018, the American Foundation for the Blind (AFB) and the American Printing House for the Blind (APH) with  the mutual goal of improving the lives of children and adults who are blind or visually impaired. As of July 1, this partnership has taken effect.
APH has now become the steward of several key information resources founded by AFB. The goal is to ensure the continued impact of these critical sources of information. AFB is taking its work to a new level by investing in policy and programs focused on creating a more inclusive, accessible society for people with vision loss.
Introducing the "APH ConnectCenter"
Building on decades of work by AFB, APH has now grouped these resources that cover every aspect of life under the name the APH ConnectCenter. The APH ConnectCenter includes:
FamilyConnect.org – gives parents of children who are visually impaired a place to find resources and support each other.
CareerConnect – provides employment information, career-exploration tools, and job-seeking guidance for individuals with vision loss and professionals who work with them.
VisionAware.org – helps adults who are losing their sight continue to live full and independent lives by providing timely information, step-by-step daily living techniques, and a supportive online community.
BrailleBug.org – teaches children about braille through games and activities and provides resources to teachers and parents.
APH ConnectDirect – this information and referral 800 number provides information by phone on virtually any topic related to visual impairment and blindness. Dial toll-free 1-800-232-5463. You may also submit questions by email at info@aph.org.
Preserving Vital Content, Building for the Future
APH is honored to be preserving these vital sites and building them for the future. Users will notice lower activity on the sites until the fall of 2018 because APH is making technical changes to make updating content easier. The current content on the sites will continue to be available, and APH will continue the dialog with users through Facebook and Twitter. New content additions will resume in late fall.
APH President Craig Meador says, "These sites are a critical lifeline for thousands of people of all ages who have vision loss or are caring for someone who does."
Note: Information provided through APH ConnectCenter is for educational and informational use. It is not intended as a substitute for professional advice or treatment. Consult your physician or other professionals as appropriate for medical, legal, financial, and related advice.
Share this article.