The APH I-M-ABLE Kit: Helping Young Students Succeed
"This approach is what moved my student from reading just braille letters to reading words. He can now record events through simple stories, read a more detailed schedule, and feel more engaged and in control of the activities because they are all based on his preferences."
-TVI Field Tester
Reading braille is a difficult task, especially for young children. If your student is having trouble identifying braille letters and their accompanying sounds, the I-M-ABLE book and its supplementary APH materials may become your student's new best friend. The Individualized Meaning-Centered Approach to Braille Literacy Education is described in detail in the 2016 book I-M-ABLE by Dr. Diane P. Wormsley published by AFB Press. Designed to motivate, engage, and reward children—the lessons in this kit make learning braille easy and fun.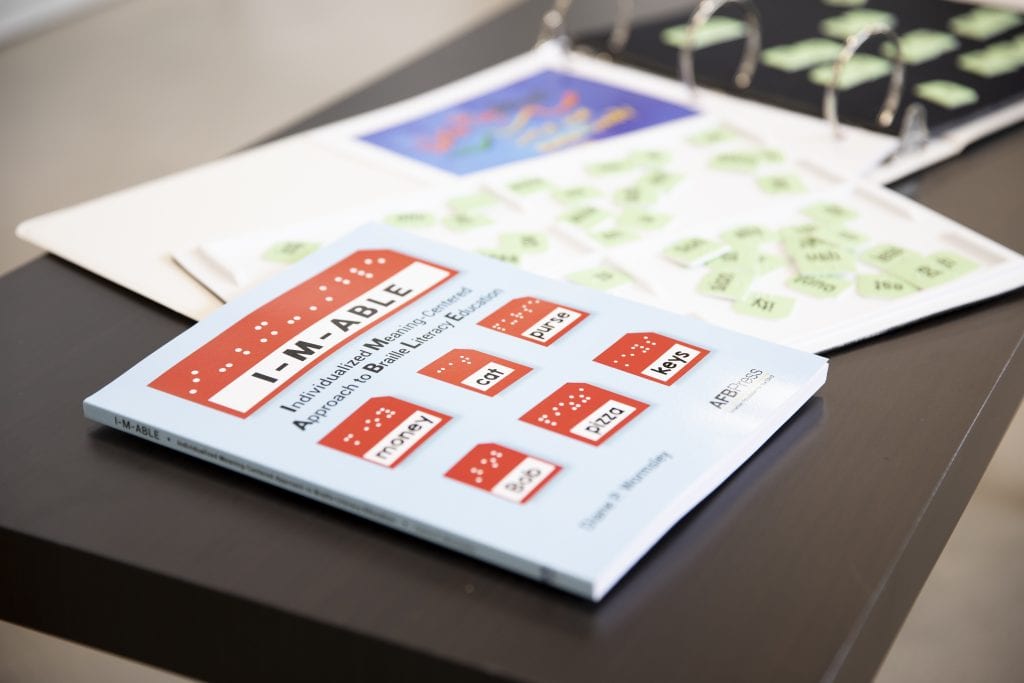 Features
Reading instruction is centered on continuously analyzing the strengths and needs of students
Engages students by using key vocabulary words and phrases based on their individual interests and experiences
An invaluable resource for helping students with mild to moderate cognitive impairments, or other difficulties, make progress in braille reading and writing skills
Includes
I-M-ABLE book (available in print or USB flash drive electronic file)
Teacher instruction booklet
I-M-ABLE teacher workshop training videos and handouts (link to videos provided in teacher instruction booklet)
The APH Word PlayHouse Kit – assists with development of phonics skills
Four non-slip, desktop APH sorting trays for playing games with word cards
Order yours today! https://bit.ly/30CQ2bP
Share this article.