The Bald Soprano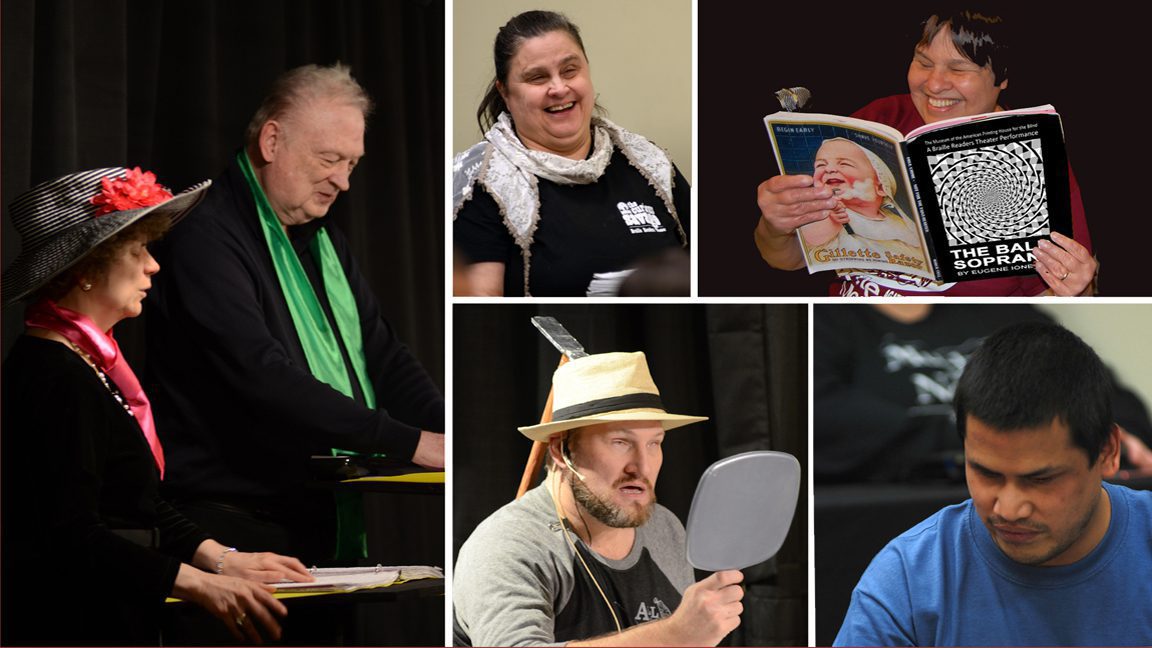 Photo: Featured in The Bald Soprano are Braille Readers Theater regulars, clockwise from bottom left, Barbara Henning, BT Kimbrough, Terrie Terlau, Kathy Szinnyey, Ben Wright, and Ian Bray.
Remember March 13, 2020? The first day of Quarantine? In the Museum, we were about to begin dress rehearsal for our Braille Readers Theater performance of The Bald Soprano, with the kids from The Kentucky School for the Blind invited to attend. Our cast and crew were ready. The stage was built. The props were in place. And then the call came for everyone to go home and isolate.
Now, the actors, undeterred by an unprecedented two-year rehearsal break, are keen to continue. The Bald Soprano, by Eugene Ionesco, opens on Friday, August 5, at 7 pm, with a second show on Saturday, August 6, at 1 pm. It lasts about an hour and a half.
In the ten years of Braille Readers Theater's existence, the troupe has performed lots of crowd-pleasers, like Charlotte's Web, and well-known classics, like Much Ado About Nothing. Every so often, though, we slip in a lesser-known play from the theatrical canon. The Bald Soprano is the first, and still shining, example of what later became known as Theater of the Absurd. The style emerged after World War II, mainly in France, clearly a reaction to the idiocy of that war (well, all wars)—ceaseless death, destruction, despair, hopelessness. Think existentialism: Sartre, Becket, Genet, Camus. Their message doesn't vary: if life is devoid of purpose or meaning, if what happens just happens, what use are our pitiful attempts at communication?
The plot, such as it is, is bleak. One couple entertains another in their home. There is a pushy maid and later, a fireman, seeking fires before they start. At first, conversation is stuffy and rather formal, but the dialog quickly turns into a mishmash of contradictions, non-sequiturs, and absurdly pre­­­­cipitous changes of mood. Sentences shorten to unconnected words, riffs of discordant sound building to cacophony. All communication is lost. There is silence.
And then it begins again.
Ionesco himself insisted the play was a tragedy about the death of language, and it is. It's also riotously, uproariously funny. Farce reveals the tragedy. The wordplay has definitely challenged the actors, but those of us who have worked with Braille Readers Theater or watched BRT productions in the past firmly believe that our actors are the equal of any in Louisville, and that some of them would have shone in professional theater if they had had the opportunities when they were younger.
Okay, so the play's a bit weird. But you'll love it. Admission is free, but reservations are required and can be made by calling 502-899-2213 or emailing kcarpenter@aph.org.
Katie Carpenter is the Museum Educator at the Museum of the American Printing House for the Blind. 
Share this article.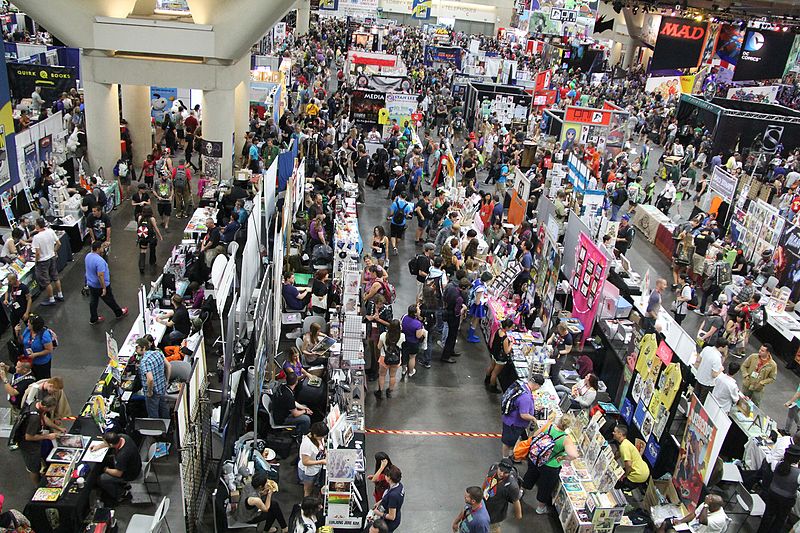 May 4th was a week ago, and for some of us, the date is a clever reminder of the Star...