APH Brings Inclusive Arts Exhibit to Huntington, WV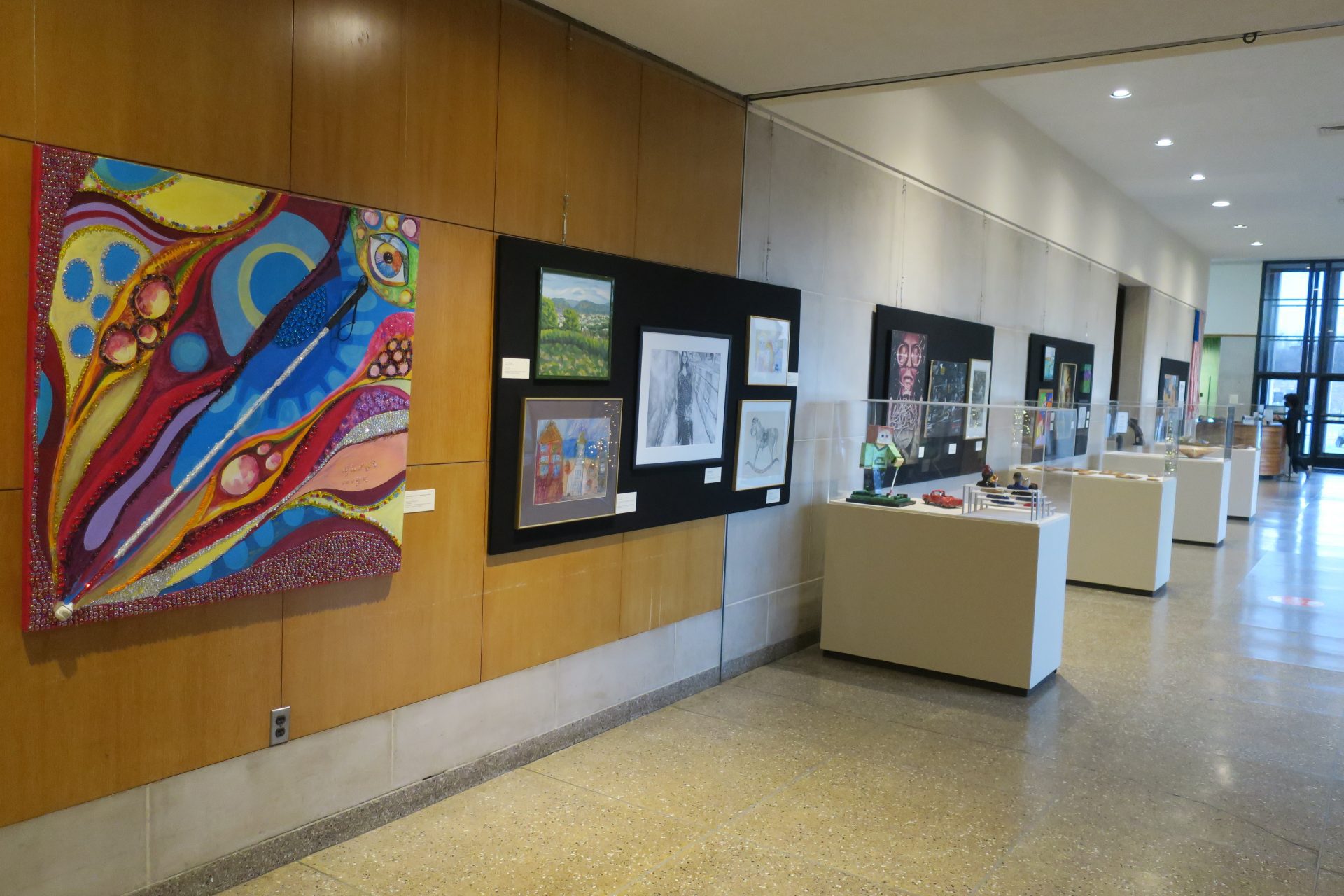 On December 7, 2021, APH Huntington, a program of the American Printing House for the Blind (APH), celebrated the work of artists of all ages who are blind or visually impaired with a special inclusive art exhibition and panel discussion in Huntington, West Virginia. The event, titled InSights: Visionary Art by Artists who are Blind, was the second in the APH Huntington Program's annual community speaker series and was presented in partnership with the Huntington Museum of Art (HMA).
Joining forces with APH's InSights Art program, APH Huntington and HMA invited the Huntington community to view the extraordinary works – paintings, crafts, and sculptures – at a lively reception, which was followed by a guided tour of the pieces and a panel session featuring experts from both APH and HMA. The tour, led by APH Special Programs Coordinator and curator of the InSights Art exhibit, Robert Guillen, included information about the history of Insights Art, its featured artists, and the impact of this exhibition opportunity.  Featured panelists included Guillen; HMA Visual Artist in Residence, Kathleen Kneafsey; and HMA Senior Curator & Exhibition Designer, John Farley.
"The APH InSights Art Program is not only a wonderful opportunity for artists with significant vision loss to showcase their art, but the collection of artwork, with its emotional intimacy and powerful presence, immediately shatters any preconception for viewers that fine art is beyond the capabilities and interest of those who are blind or visually impaired.  Clearly, artists with vision loss experience the exact same passion and resolve as any other artist.  It's my honor to be the current caretaker of this extraordinary collection of artwork, and the coordinator of this important program," said Robert Guillen.
Since 1992, APH has hosted the InSights Art contest for artists who happen to be blind. Both amateur and professional artists from around the world enter their artwork in a juried art competition. Original works of two-dimensional art, sculpture, or craft are considered each year by a panel of artists, art educators, and others in the field of art. Winners receive prizes, experience their artwork displayed in an annual exhibit, and have a chance to travel to Louisville, Kentucky — the hometown of APH — to receive their award at the annual InSights Art awards celebration.
"The APH Huntington Program is so pleased to share this collection with the Huntington community through our annual speaker series. It is a great opportunity for HMA visitors and patrons to expand their knowledge of art and their perception of the people who create art. And, we are excited about the possibilities ahead for future InSights Art and HMA partnerships," said Lee Huffman, Accessible Community Development Strategist for the APH Huntington Program.
The exhibit will remain on display at HMA through January 9, 2022. Learn more about the event, exhibit, and Huntington Museum of Art. Interested in submitting your work? Sign up to participate in the 2022 APH InSights Art competition.
The APH Huntington Program provides access technology trainings and community learning opportunities addressing the needs of people with vision loss in Huntington, WV. The APH Huntington Speaker Series seeks to present a diverse series of presentations and special guest speakers addressing the experiences, challenges, opportunities, and perspectives of people who are blind or visually impaired.
The 2021-22 APH Huntington Speaker Series is supported in part by the Pallottine Foundation of Huntington and The James H. and Alice Teubert Charitable Trust. Learn more, partner with, or support APH Huntington by contacting Lee Huffman at lhuffman@aph.org or 304-634-1120. Learn about APH at www.aph.org.
Share this article.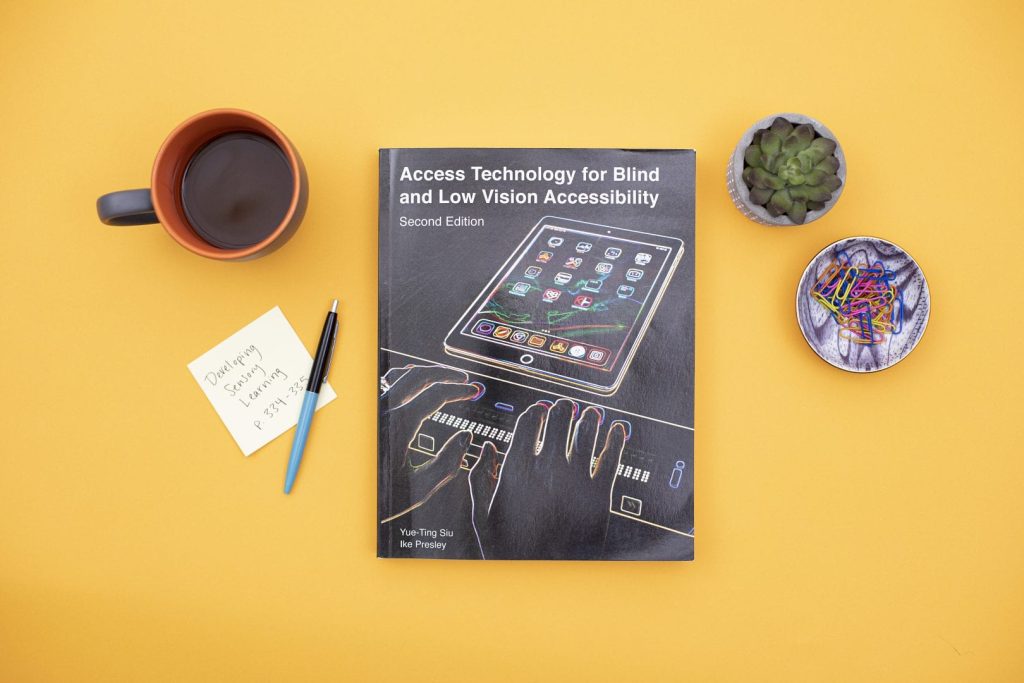 The use of technology in the classroom has changed vastly over the years. Finding the best tool or device to...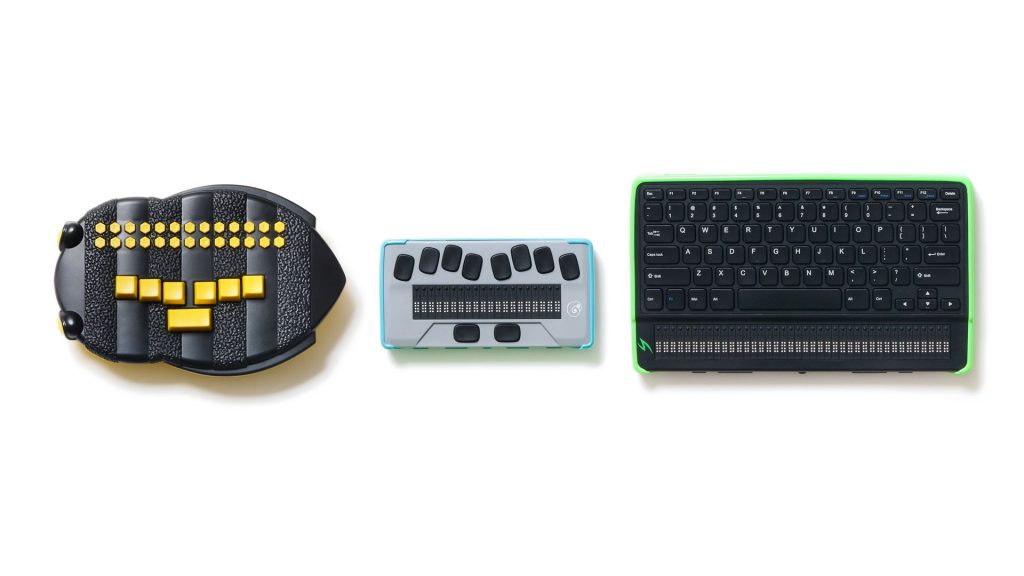 The future of braille technology at APH is bright and we're so excited to get to share our plans with...