APH InSights — Art Competition for Artists Who Are Visually Impaired and Blind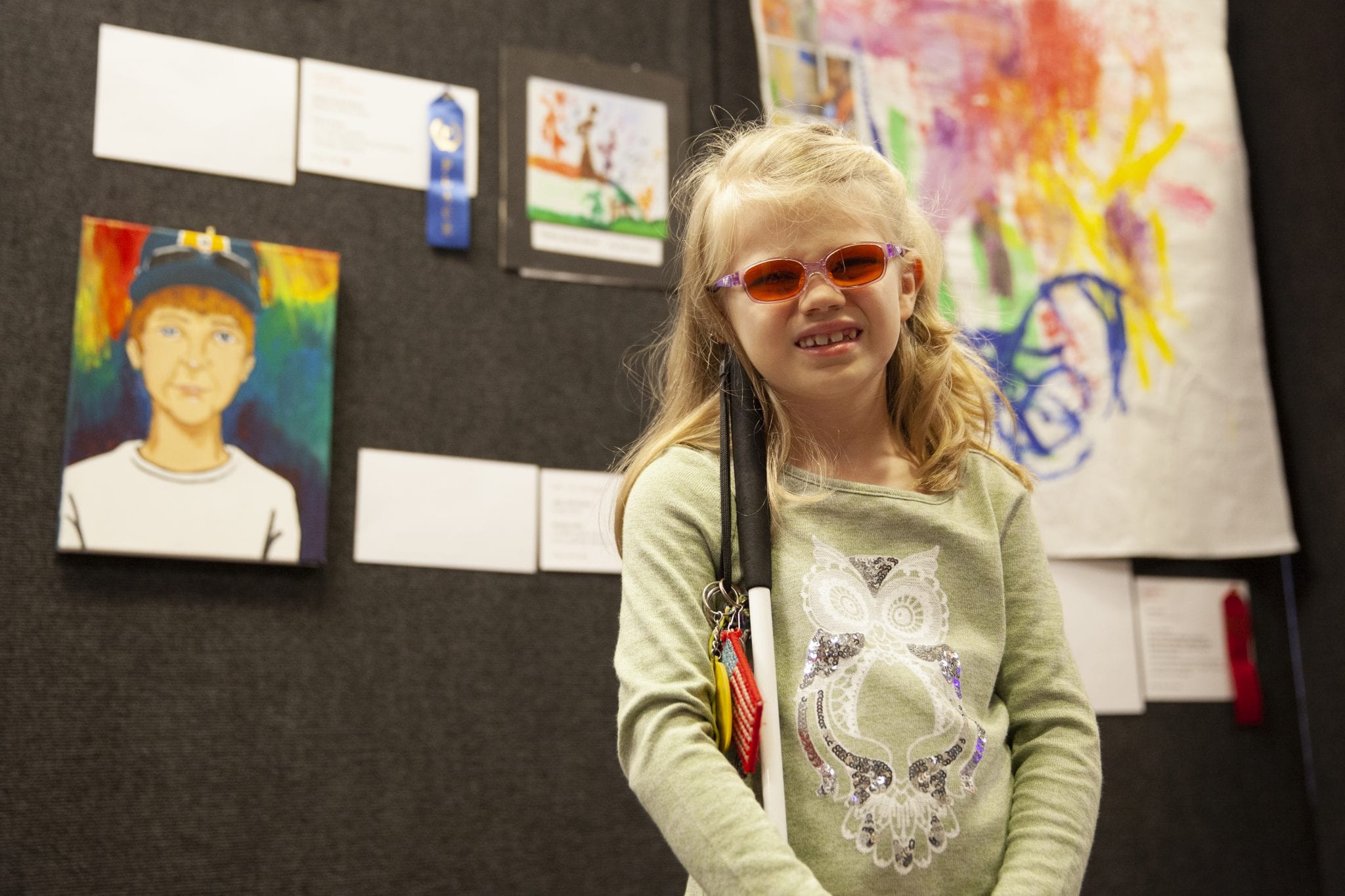 The 2019 APH InSights Art competition is now open.
APH warmly invites artists who are blind or visually impaired to submit artwork for the 2019 APH InSights Art Competition and Exhibition. For 28 years, our renowned international contest has delighted the senses, provoked discussion, and allowed artists who have vision loss the opportunity to share their creative imagination with the world.
Artists may enter original artwork created in any medium, including (but not limited to) painting, drawing, printmaking, fiber, metal, and wood. This year's deadline for student and adult artists is March 29, 2019.
Rules and entry forms are available for download here.
Winning artwork in nine categories and other selected pieces will be displayed at the APH InSights Art Exhibit during APH's 2019 Annual Meeting in Louisville, October 10-12, 2019. We look forward to your participation in our competition. For more information, please e-mail insights@aph.org, or call Rob Guillen at 502-899-2242.
Deadline for art submissions: March 29, 2019, for adults and students.
About APH InSights Art
APH InSights, an annual juried competition, and exhibition, is organized by APH for artists of all ages with vision loss. International in scope, this project reflects our mission to promote the independence of people who are blind and visually impaired by encouraging individuals to create original art.
Around 500 entries in all types of media are received each year. Judges from Louisville's education and art community select pieces for display at the APH Annual Meeting in October. Prize winners are invited to come to Louisville to receive their awards at an evening banquet. Artwork from entries may also be reproduced in the APH InSights Art Calendar and as images on greeting cards.
Share this article.