APH Outreach – Building Connections in Puerto Rico: Exciting Beginnings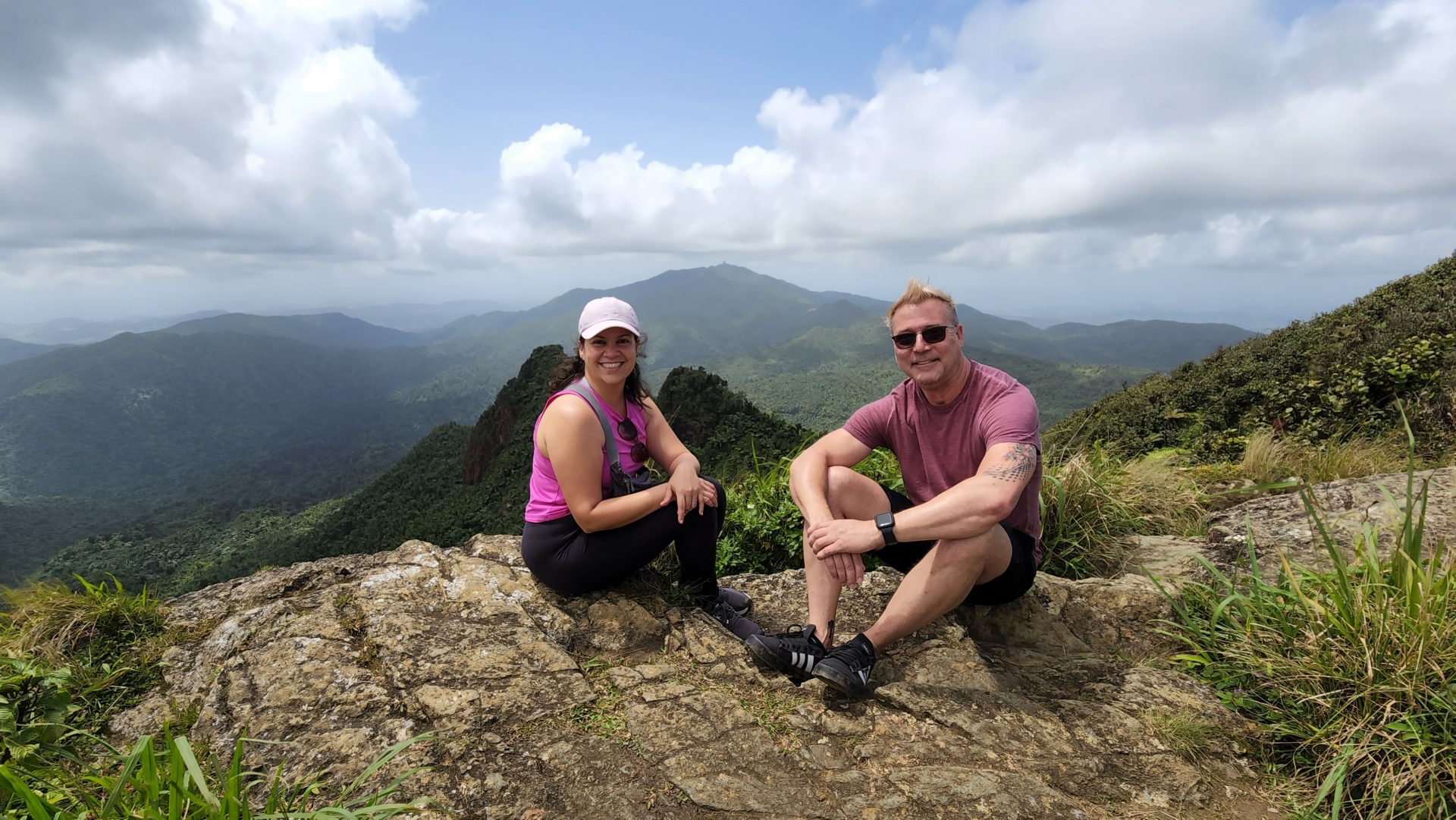 Preparation
The route to Puerto Rico (PR) was not an easy one. For more than a year, APH engaged with various entities in PR, and as APH's Outreach Specialist for the Southeast, I continued establishing connections with vision professionals and TVIs on the island. I will spare you all the anxiety and stress that accompanied the days leading up to the big PR trip. While I secured meetings, site visits, and opportunities for teacher engagement, there was a sense of "everything unknown" that loomed over me. The reality is, I was unsure of what to expect. University closures due to COVID and unclear messaging about the ability to access schools contributed to my concerns. My one glimmer of hope and true lifeline was that APH contractor Taina Garcia was traveling all over the island engaging TVIs.
The flight to PR was an uneventful two-and-a-half hours. Arriving late in the evening, I settled into the hotel. Taina and I proposed an unconventional meeting location: El Yunque. El Yunque National Forest is the only tropical rainforest in the national forest system. At nearly 29,000 acres, it is small in size, yet incredibly biologically diverse. Along with the coqui and the Puerto Rican Parrot, El Yunque is considered a symbol of Puerto Rico and the Puerto Rican people. This was an obvious choice for our first meeting and a great way to truly get in touch with "la isla del encanto" or "the island of enchantment."
But wait, what is a coqui? Coqui (pronounced KO-KEE) is the common name for a small frog native to PR. They are named for their loud mating call, which is a high-pitched "Ko-kee" sound they make at night. You can only see and hear coquis in PR. The tour and hike through the park were amazing. With the sounds of the coquis all around us, we experienced breathtaking scenery, clear mountain rivers, and waterfalls.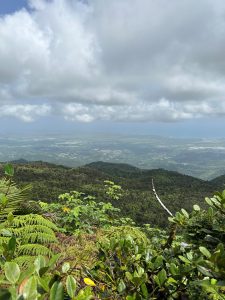 Throughout the day, Taina debriefed me on the distribution of Spanish Lego Braille Bricks, which was inspired by a teacher's request and blossomed into an opportunity for us to provide educational materials to and foster personal connections with many teachers. She explained the state of affairs of the vision program in PR, which had many amazing strengths, opportunities, and challenges. Taina had also planned for us to meet and connect with several Teachers of Students with Visual Impairments (TVIs) across the island and to provide them with Spanish Lego Braille Bricks.
We had an ambitious schedule: For day one in San Juan, we were to visit and meet TVIs at the former school for the blind, Instituto Loaiza Cordero; speak with members of the Puerto Rico Department of Education (PRDE); visit the Centro Educativo para Ciegos e Impedios de Puerto Rico, Inc., where braille and large-print books have been produced for decades; and meet Professor Jose Alvarez at the University of Puerto. On day two, Taina and I planned to drive to several regions of the island to meet with TVIs. And my third and final day on the island was set aside to meet with PRDE team members, including the APH Ex Officio Trustee (EOT) for PRDE, to discuss support for teachers and students and make plans for future training.
While this schedule was ambitious, it was important to seize the moment so that a difference could be made for the students and professionals APH is dedicated to serving. The goal of this trip: to establish APH as a trusted partner and forge a path forward. My hope: to get ALL services serving students who are low vision or blind working TOGETHER toward a common goal.
Work to be Done
Having a meeting on a mountain peak was an amazing experience. We were so high up that Taina was able to point out specific cities and areas we would be traveling to throughout the following days. It is very important to remember that PR is a small island that has been devastated by hurricanes and storms over the last few years. When you arrive on the island, you can clearly see that they are still rebuilding. Through all this, the strength, endurance, and vibrance of a proud community still shines.
On my first day, I was able to meet with two TVIs at the Instituto Loaiza Cordero, which formerly served as a residential school for the blind but is now a regular community public school. They shared information about their caseloads, materials, and resources for support in their schools. While on campus, I also met members of PRDE, who provided me with a tour and brief history of the facility.
Before leaving campus, I also had the opportunity to tour and meet the staff of Centro Educativo para Ciegos e Impedios de Puerto Rico, Inc., including Ana Marqués and Hugh Thorne, who shared how the facilities function and educated me on the history of braille in Puerto Rico. Additionally, we spoke about their longstanding concerns with braille and educational standards for students who are blind or low vision.
Next, Taina and I went to the University of Puerto Rico, Rio Piedras Campus to meet with Professor Jose Alvarez (better known as Manolo to EVERYONE on the island). This campus has historically been the location of the teacher preparation program for TVIs, and Manolo does everything he can to support and preserve this critical program. Manolo is a trusted PRDE partner and provides Assistive Technology (AT) evaluations and training for students and teachers. He is a user and personal proponent of several APH products, such as the Mantis Q40 and Chameleon 20. Manolo kindly arranged for us to speak with the Assistant Dean, Edwin Vega.
In our conversations, I found Manolo and Dean Vega to be realistic optimists: people I can genuinely connect with professionally. We discussed future opportunities to utilize university facilities, including their Assistive Technology lab, which is currently under construction, for infusing APH technologies into the training of current and future teachers.
Manolo and I both recognized the opportunity for student achievement when paired with appropriate AT and materials. His energy and enthusiasm to create positive change and support students was exactly the kind of partner I was looking for, and I knew immediately I was talking to the right person. He was ready for the challenge, and I was seeing a path forward.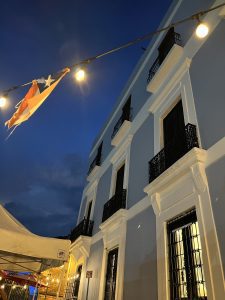 To hear about the final two days of my PR trip, stay tuned for the next installment coming soon!
Share this article.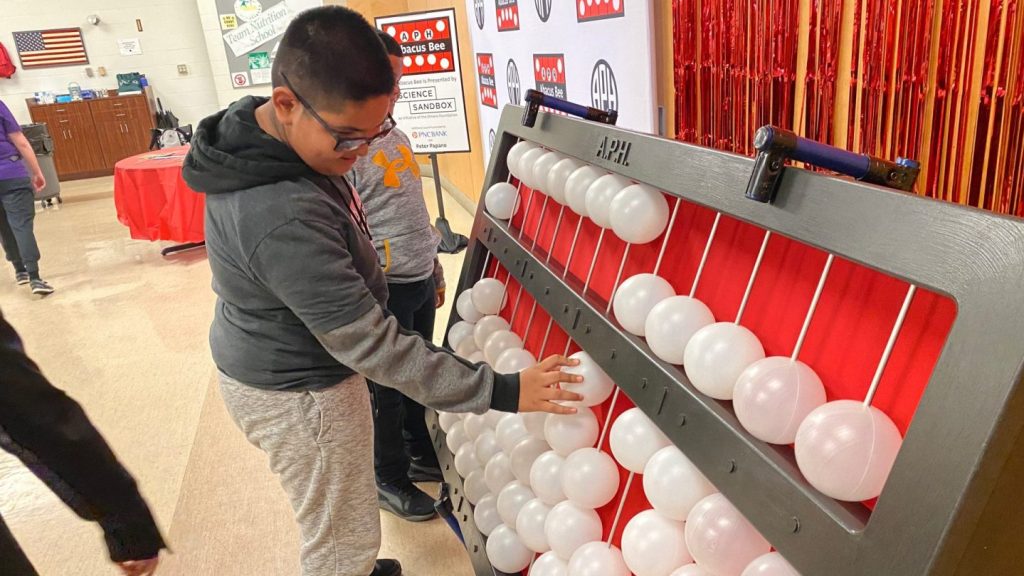 Created in China in 1200 C.E., the abacus is an ancient tool used by generations of mathematicians and students before...