Cody's Story: Power Lifting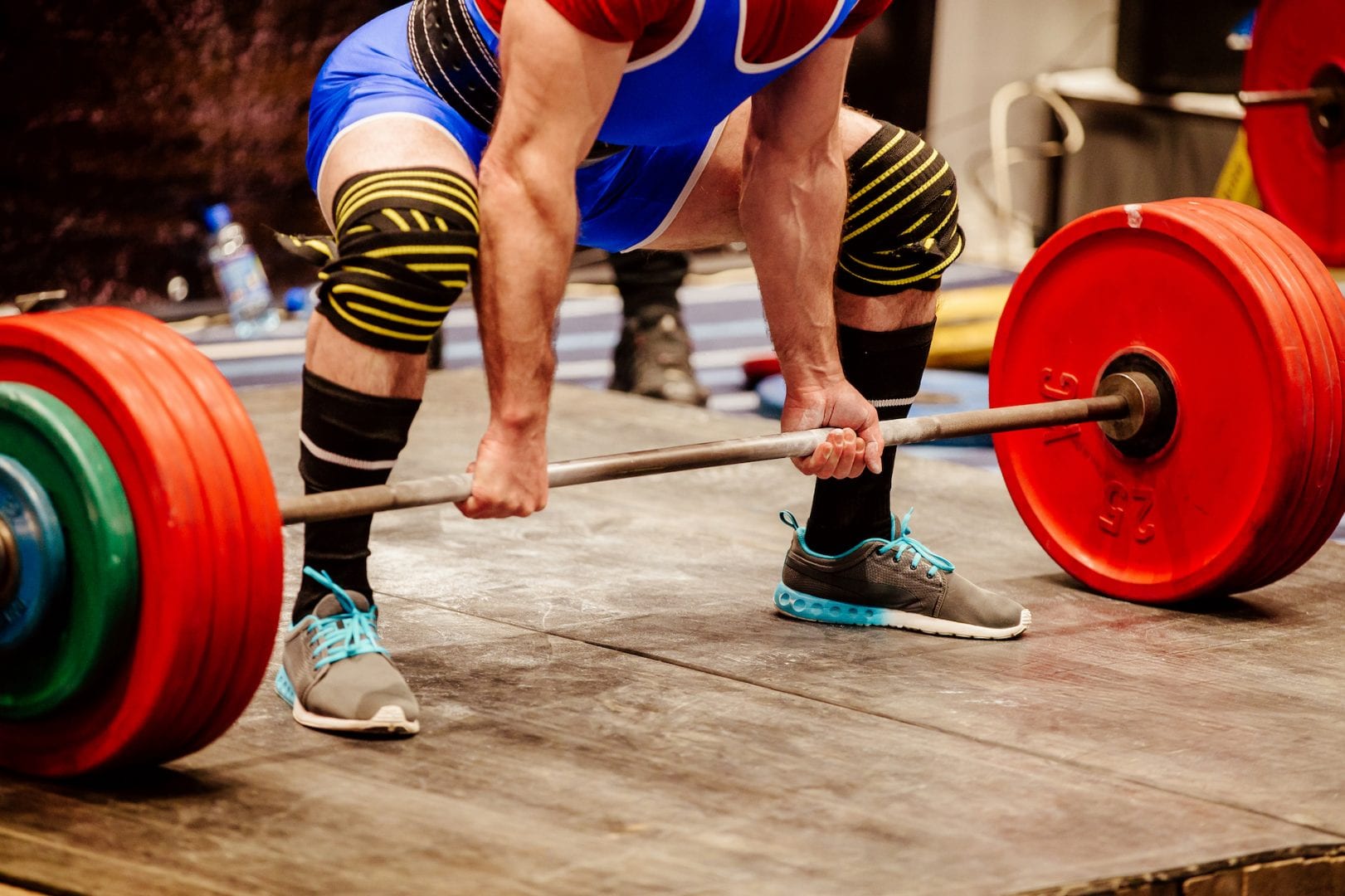 by Cody Colchado
My name is Cody and I currently work as a motivational speaker, strength & conditioning coach, high school trainer, and assistant manager for my family's ranch, Santa Rita Farms, in San Manuel, Texas. I have always had hearing loss but in 1981, I had a freak football accident that brought on vision loss as well. After the accident I had only five degrees of vision left and was diagnosed with Usher Syndrome type II.
For many years I was in denial about my deafblindness and felt a great deal of anger and frustration over my loss of vision; this is when I began power lifting and found that I loved it. Power lifting is an individual sport that you can do anywhere (you don't even need a ride to the gym if you have your own equipment); it doesn't take much equipment to get started and you can always build on what you have. This made it the perfect sport for me and the perfect outlet for my emotions. I soon began attending a gym where I met my coach, Clint, who taught me the basics of power lifting and gave me a job there.
I practiced regularly at the gym and taught myself how to get around, quickly becoming accustomed to the placement of the different exercise machines and memorizing where each item was. Luckily, the equipment was kept in the same place and was well organized and; if something was out of place, I learned how to look for it. I worked with a spotter for heavy lifting and used my anger as motivation; the angrier I got, the more I lifted.
As I continued lifting, I began to power lift competitively and later joined the United States Association of Blind Athletes (USABA). I am currently a 30 time world champion in power lifting for the blind as well as sighted in the ATA, IBPF, IBSA, and WADAL Power Lifting Federations. I have won approximately 15 Texas state championships and numerous national championships. In 2012, I was inducted into the World Association of Bench Press and Dead Lifters Association (WABDL) Hall of Fame, becoming the first person with a disability to receive that honor. I also participated in strong man competitions and became the first American to become the World's Strongest Disabled Man, Standing Division.
In addition to lifting, I have participated in other sports including fishing, hunting, shooting, running, and even Taekwondo. In 2014, I entered a fishing competition in Galveston, Texas, the Turning Point National Disability Fishing Tournament, and got first place in the adult division and was named angler of the year! That same year, I entered a target shooting competition, the South Texas Pistol Shooting Championship, and won first place. I also participated in the Challenged Sportsmen of America Shotgun Shooting Challenge. These experiences allowed me to meet other Sportsmen with disabilities and helped boost my confidence in trying new things. I have competed in track and field as well and have gone on to many competitions, winning three National Championships for the Blind in track and field in the pentathlon event and also participating in the 100 and 200 meter run, the 1500 meter run, shot put, long jump, and javelin discus throw. I even won the Taekwondo CTF Competition in Board Breaking, Able Body Division.
I still lift in my home gym, but will only do light weights unless I have someone to spot me. I also like to run to build my cardio; at home, there is an open area where I can run; I use ropes to keep me within the right area. I have had wonderful training partners who have been patient in working with me; I could never have accomplished all I have without their help and the help of many others. I practice a skill until I get it right and then build on it. I have had many, many failures, but I never give up.
Lifting weights has opened up the world to me and made it a far less threatening place. I have not only traveled to different states such as Colorado, South Carolina, Nevada, Washington, Florida, Oklahoma, and California, but have also been abroad to Canada, Mexico, Czechoslovakia, Austria, and Holland representing Team USA. Physical fitness will always be part of my life because it helps me release stress, maintain my weight (because I love to eat), and makes me feel young.
Note: This is an excerpt from the book Possibilities: Recreational Experiences of Individuals who are Deafblind, edited by Lieberman, Haegele, and Marquez.
Table of Contents
Credits, Introduction, and Preface
Rachel Weeks- Triathlon
Maricar Marquez- Running
Kristine D'Arbelles- SSP—Swimming Triathlon
Heidi Zimmer- Mountain Climbing
Cody Colchado- Power Lifting
Corrina Veesart- Ballet, Cheerleading, Rock Climbing, and Yoga
Emily Desfor- SSP—Outdoor Adventures
Kevin Frost- Speed Skating
Ryan Ollis- Running
Faye Frez-Albrecht- Soccer
Quinn Burch- Dance, Horseback Riding, and Running
Nicholas Abrahamson- Hiking the Appalachian Trail
Bruce Visser- Traveling
Jason Corning- Running
Sarah K. McMillen- Ice Hockey and Taekwondo
Angela Theriault- Running
Scott Keeler Bass- Biking
Maria Marquez Dykman- Wind Chimes
Conclusion & References
Share this article.