Establishing a New Braille File Standard with the eBRF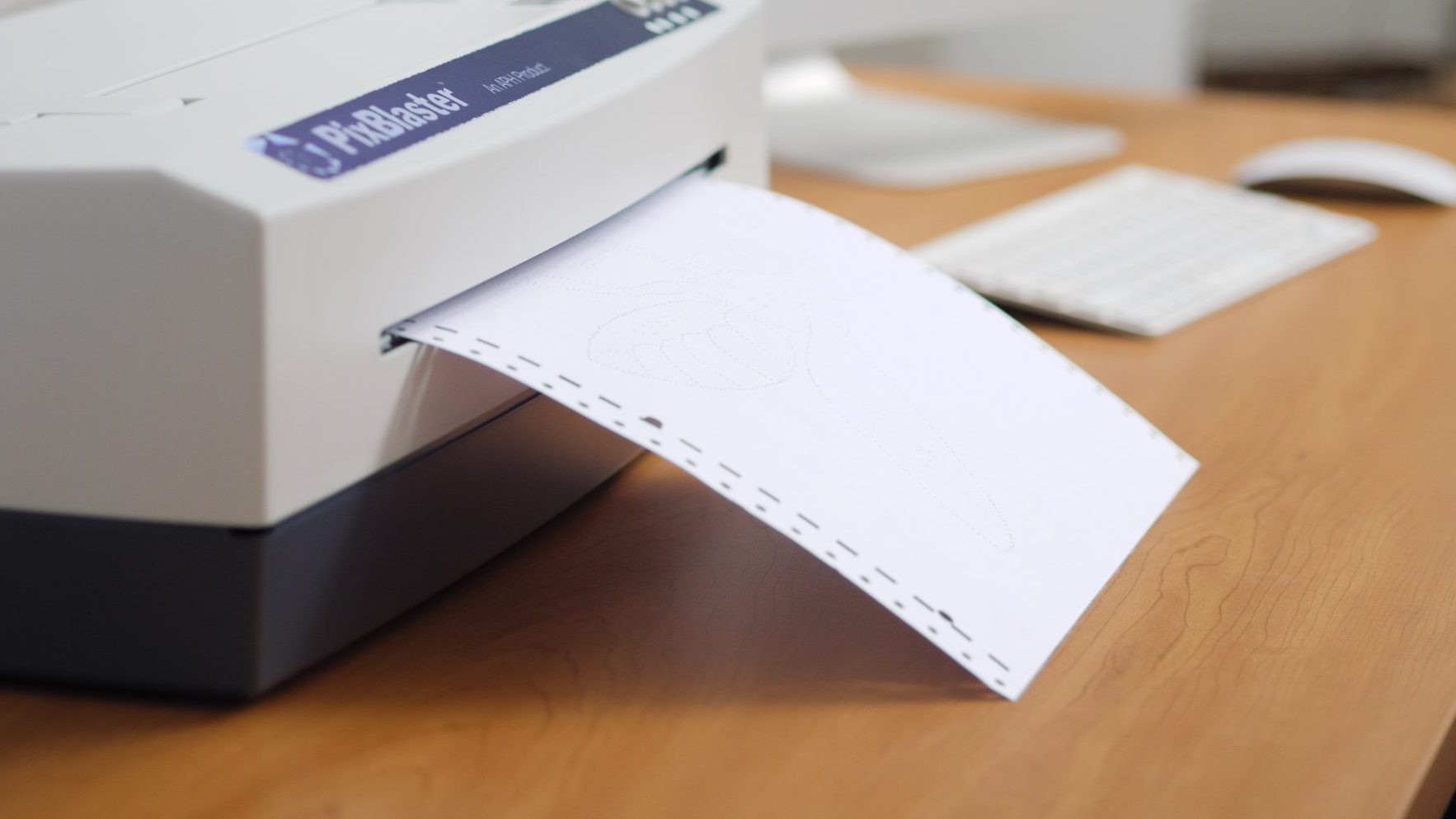 Imagine reading an interesting article or editing a hefty document with no way to navigate by page or heading, only able to scroll down one line at a time. Braille readers experience this tedium whenever they access digital braille files, making reading at home, in the classroom, and in the workplace a slow process. We think it's time to take the braille file into the 21st century.  In collaboration with leaders from across the field, APH is developing a new, revolutionary braille file standard that will be accessible on both braille displays and embossers and will change the way students, teachers, and transcribers interact with braille and tactile graphics. We're calling it the eBRF.
Why is there a need for an eBRF?
Today, the standard braille file accessible on braille displays and embossers is known as the Braille Ready File or BRF. This braille txt file is formatted entirely using just blank lines and spaces. As a result, readers can't easily navigate through a big file or take advantage of other conveniences, like links for footnotes and endnotes. There are also no ways to join braille content and embossed graphics in the same electronic experience. The eBRF will solve these issues by providing braille text and tactile graphics in one file with enhanced navigation.
This new standard will build on information already being added by the transcriber. We don't have to reinvent the workflow of getting the content from the transcriber to the braille reader to take advantage of this existing information. We just need to change how files are saved and opened. The ideal eBRF will be easy to create for transcribers, fit within an existing file standard, greatly improve the navigation experience, and empower users by bundling tactile graphics and braille.
What is the eBRF project?
The goal of the eBRF project is to create a new braille file standard that seamlessly contains both braille and tactile graphics. This interactive file will include formatting, like headings, tables, and glossaries. Enhanced navigation will allow students to effectively jump to sections, chapters, or pages and utilize links to access footnotes or other referenced material. Users can also decide the format they would like to view tables in, whether it be spatially or in a listed form. The eBRF will be easy to create and open and will work on single- and multi-line braille displays, and embossers can emboss both braille and graphics in a single print job. The eBRF, used with displays like our upcoming Dynamic Tactile Device (DTD), will display full pages of braille text, graphics, and even braille music, giving students access to instructional materials at the same time as their sighted peers. Read our DTD blog to learn more.
A field-wide effort
APH has been working collaboratively with international braille authorities and organizations,
such as The DAISY Consortium, National Library Service (NLS), Braille Authority of North America (BANA), International Council on English Braille (ICEB), Royal National Institute for the Blind (RNIB), Austrian Association for the Blind, Duxbury Systems, National Network for Equitable Library Service (NNELS), and many more, to seek their input and feedback.
Access for all
While APH is spearheading this work, it is ultimately the braille community that will own this standard. At present, we have received great feedback from our partners on the first draft of the eBRF. However, this draft is only the beginning. Many changes will be required before we get to the final specification. We hope to have the eBRF ready for all to access without too much delay as a new file standard is needed for those who utilize electronic braille.
"The effort that has been undertaken to create an eBRF format for braille reading is truly ground-breaking. With so much braille being read on electronic devices, efficient navigation is critical to the success of electronic braille for students, professionals, and even the casual braille reader," said Judy Dixon, President, International Council on English Braille. This new eBRF standard will not only benefit users of the Dynamic Tactile Device, but it will also help braille readers everywhere read more efficiently regardless of the device used. It puts power in the hands of braille readers in a way that was not previously possible.
Stay tuned to aph.org and APH News for updates on the eBRF and the Dynamic Tactile Device.
Share this article.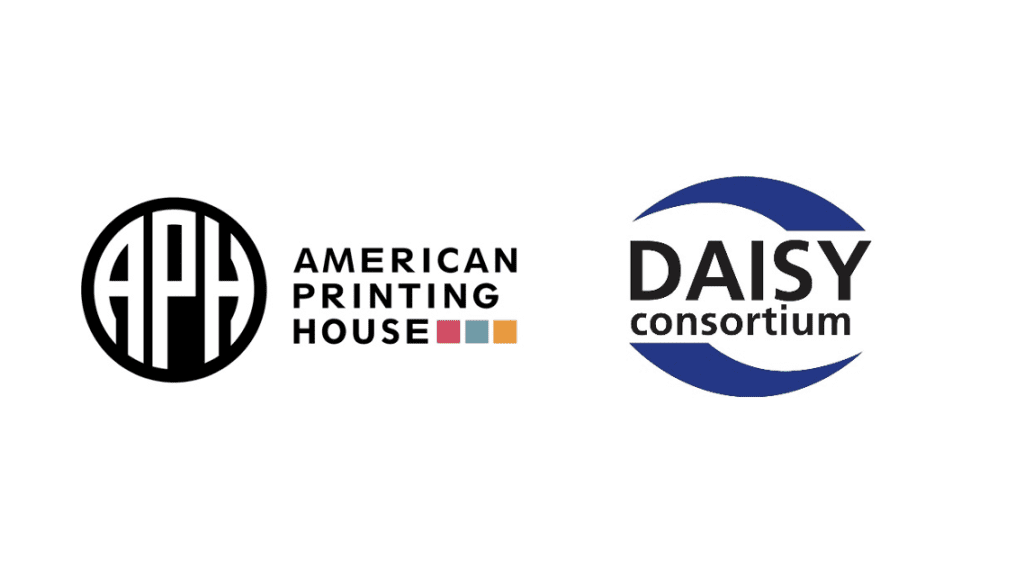 We're pleased to announce our partnership with the DAISY Consortium to develop a brand-new, electronic braille standard! This development is...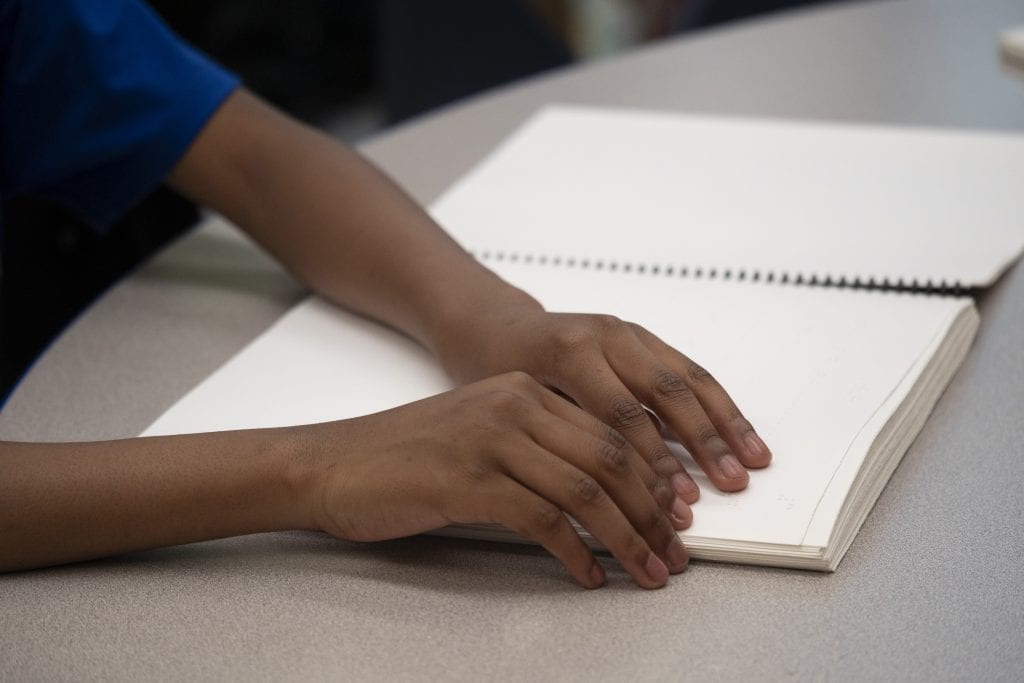 It takes time to transcribe and emboss a book – but we know there are times you need braille right...