Kay Chase's Trail to Braille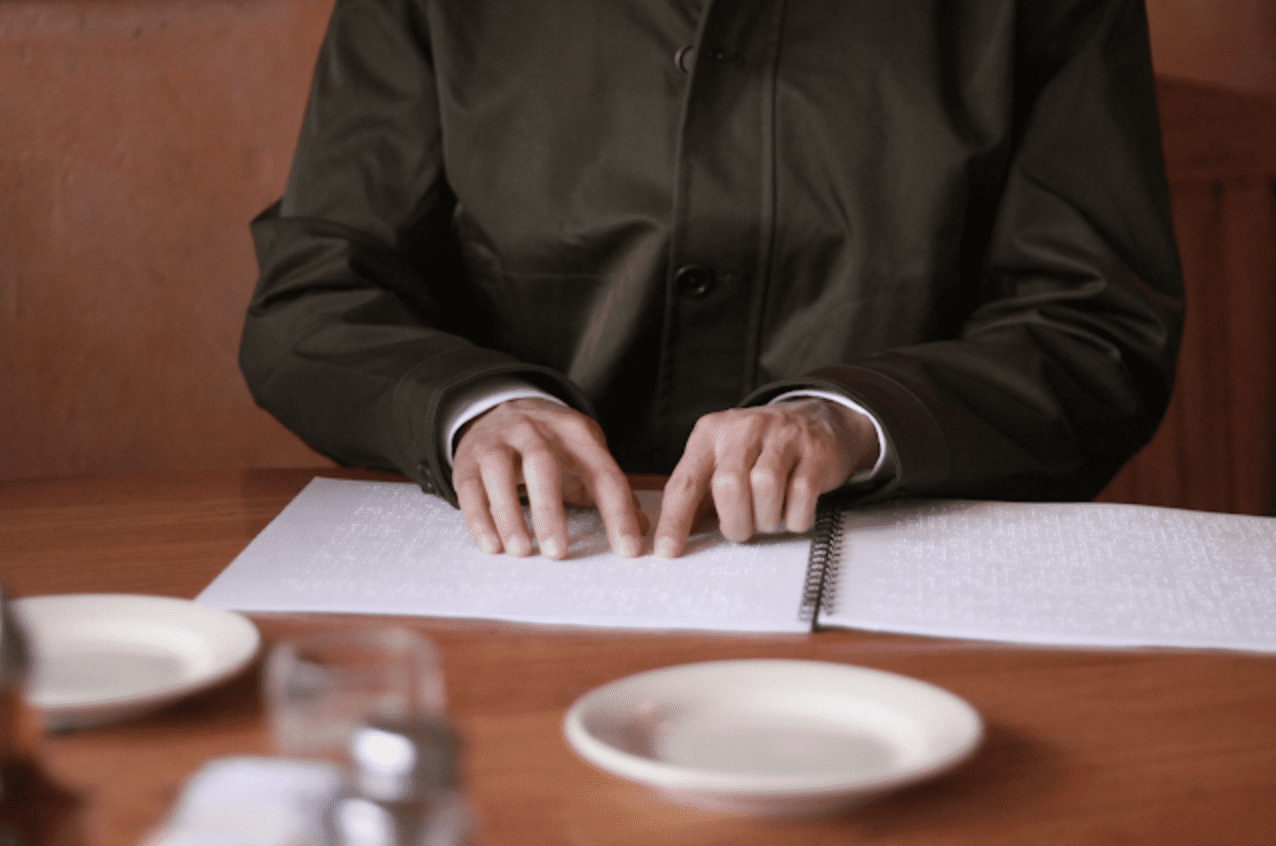 This is part of our series on the importance of braille literacy. We asked braille readers about their introduction to the braille system and how braille has changed their lives. Find tools and resources to support braille literacy in our toolkit blog.
After reading other Trail to Braille stories on our site, Kay Chase wanted to share her own. She explains how braille opened doors for her in every aspect of life.
The Beginning
My braille trail starts in Kindergarten, in Fargo North Dakota where I grew up. I went to Washington Elementary School. For thirteen years I was blessed with the kindest most gifted resource teacher, Ruth Hoglund. I remember getting my own braille writer from my parents to use at home by the end of first grade. I would write braille by copying poems out of a book, hiding braille books under the covers so I could read after lights out, and I was fascinated with the 153 braille volume World Book Encyclopedia.  My Mom and Dad were among the first college graduates in their families, and education was top priority. I graduated from Macalester College with a degree in music education and studied music education and music therapy in graduate school at the University of Kansas.
Music
In first grade, I began learning braille music by playing the piano. My teacher, Ruth Hoglund also had a music education degree. After learning the basics of braille music notation, I switched to mainstream piano teachers, studying piano through college and adulthood. In high school, I played the first movement of a Mozart piano concerto with my school orchestra and as an adult played at church services and concerts. Later, in 7th grade, I learned to play the cello and played in the school orchestra through high school.  Ruth dictated the cello parts to me and I copied them down and memorized my part using cues from other instruments to help me learn. Ear training skills were very important. In college, I learned a little organ and after retirement, the harp. Braille music also helped me sing in several school, church and community choirs over the years. I especially appreciate having my church hymnal in electronic Braille. Having learned about music therapy, I know how music develops concentration skills, fosters creativity, and enhances learning in so many other areas.
Employment
My jobs have included Medical Transcriptionist, Federal Public Information Specialist, Federal Grants and Contracts Education Program Specialist, consultant as a grant writer, Project Coordinator, Federal Grant Application Reviewer, and Assistive Technology Specialist.
Observation
Through braille and talking books, words make up for the fact that my total blindness prevents me from seeing the world. I was born a twin eight weeks premature, lucky to have lived at all. That need to acquire knowledge about a world I could not see made me a voracious reader. Braille reading has now changed dramatically with the advent of electronic braille. With that, the avenues for learning have multiplied.
Daily Life
I appreciated reading magazines like Seventeen when I was in high school, and once I was a wife and mother, Ladies Home Journal, Better Homes and Gardens, Parenting, and Cooking Light, to learn about cooking, child care, household management, and fashion.  Finding recipes in a variety of braille and recorded cookbooks taught me cooking skills. Childcare books and print/braille children's books were available from several sources to help with parenting.
Research
Now when I go on a trip, the travel guides are stored electronically on my braille display. Now when I buy products, the manuals are at my fingertips. When I want to find out about any news story around the world, the newspapers can be downloaded to my braille display. Hearing the names of people and places or detailed descriptions of things I am unfamiliar with is one way to learn but reading materials in Braille cements them into my memory.
Technology
 I have journeyed with a long list of refreshable braille devices and embossers. At all times, in my purse, braille technology keeps me organized with calendars, phone directories, emails, and to-do lists. Braille computer manuals helped me teach myself and others to use access technology. With GPS programs, my braille display tells me or my family directions to a new place or finds a store or restaurant. Braille gives me opportunities for volunteering in my community with access to community events, organizations, and churches. Braille gives me access to Bibles, church bulletins, and choir curricula, conference agendas, concert programs, and Bible Study Fellowship materials. Electronically, I can read the latest bestsellers and the books for local library and church book groups when everyone else is reading and discussing them.
Changed
 My braille trail is lifelong. My braille skills are stronger and the path is broader. The learning and discovery will never end. In many ways, my braille trail is like everyone else's literacy trail.  I am thankful for every person who has helped me follow this path.
What's your braille trail?
 Share your story to braille literacy with us for a chance to be featured in our braille literacy series: communications@aph.org
Share this article.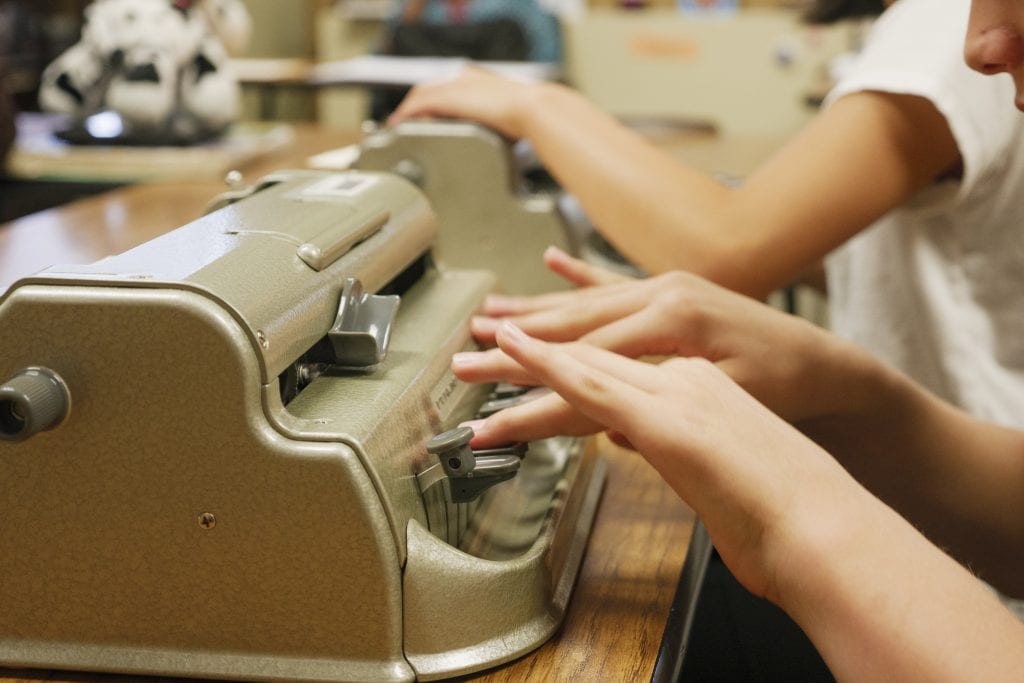 Let's make some noise for braille literacy with sing-a-longs that raise awareness about braille! Family members make great band members...