LDQR Literacy Products for Young Learners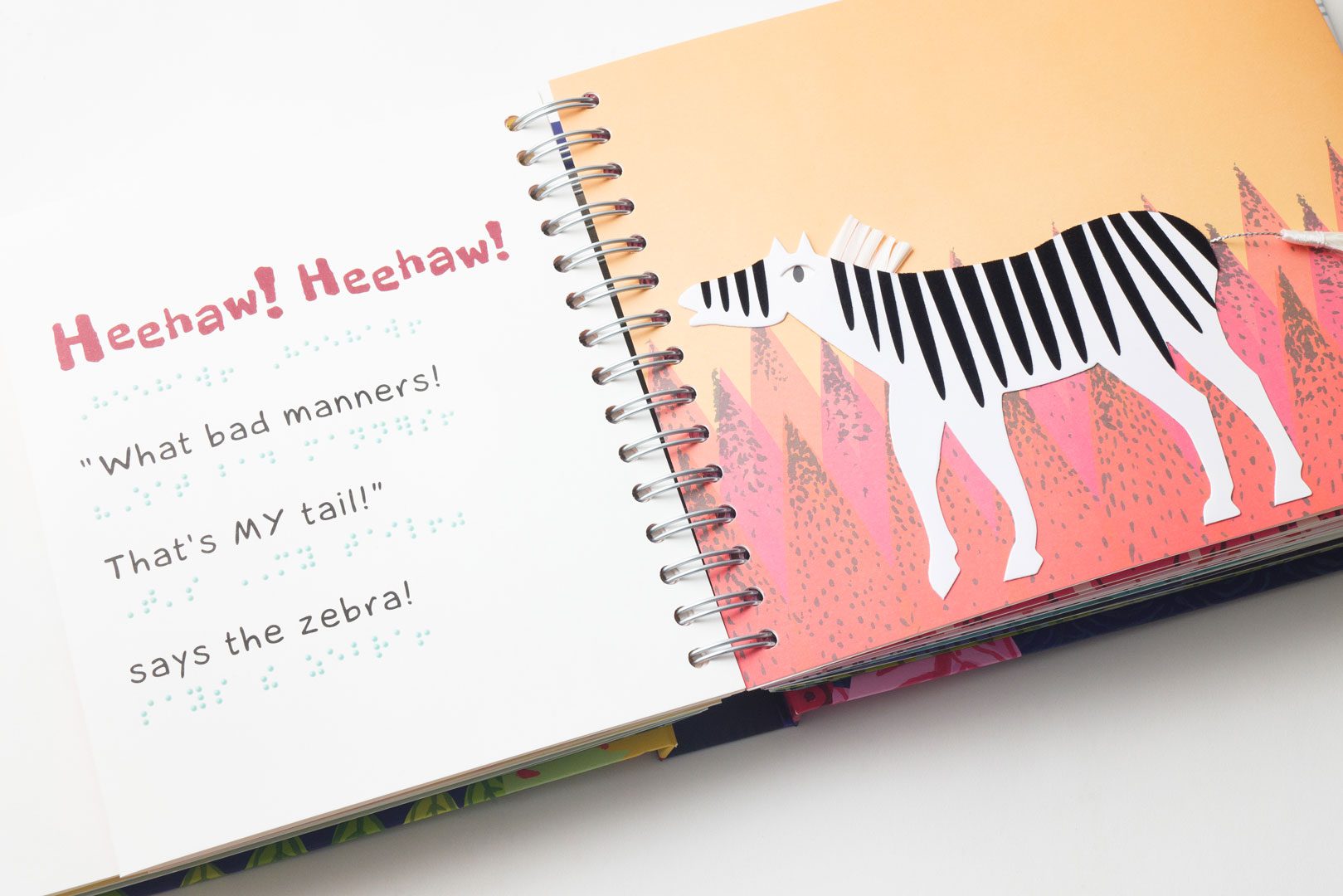 Get in touch with literacy through tactile books and games produced for APH by the French tactile book publisher, Les Doigts Qui Rêvent (LDQR). LDQR has received recognition over the years for its storybooks; most recently the 2018 IBBY-Asahi Reading Promotion Award, given biennially to one outstanding group or institution whose activities are judged to have made a lasting contribution to the promotion of reading for children. Offered on Federal Quota, the following list of LDQR products can be used to assist in early learning.
Books
All storybooks contain richly textured collage-style illustrations with interactive features that are visually attractive and have appeal for all young learners as well as adults sharing the books with a child. The illustrations' design is based on research into the needs of tactual learners. Text is provided in large print and contracted Unified English Braille (UEB), provided as clear, silkscreened braille of high quality and durability.
A Tail for Baby Lizard
A Tail for Baby Lizard incorporates interactive and tactile elements throughout the story, allowing readers to help Baby Lizard try on all types of tails until he finds the perfect match! The rich–textured collage style illustrations are created with tactual learners in mind and have appeal for all young learners as well as adults sharing the books with a child.

How to Recognize a Monster
How to Recognize a Monster uses tactile illustrations that can be manipulated to help the reader recognize a monster. Each illustration features a different part of the monster's body. A sequential discovery takes place throughout the book, with a complete representation of the monster at the conclusion.
Note: This product is on hold, and we are currently unable to accept backorders. We do not expect additional inventory until April 2023. We apologize for the inconvenience.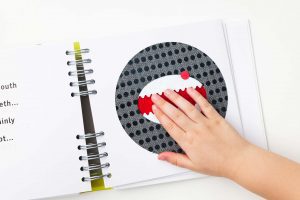 Six Little Dots
The Six Little Dots storybook introduces and names Dots 1 through 6 as they each take their proper place in a braille cell. The tactile illustrations are interactive. Little Dot 1—sliding on elastic—hops and moves about, exploring different dot positions along the way. The last pages of the book provide a display and a game wheel for the child to play "Which Little Dot Am I?"
Intended to be read aloud and shared with children with visual impairments, ages three years and up, Six Little Dots encourages fingertip texture discrimination and exposure to spatial concepts—top, middle, bottom, above, below, and under. For students ready to be introduced to dot positions and names, it offers a fun approach to this step in their learning.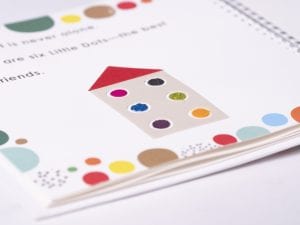 Back in Stock -Let's Eat!
In Let's Eat, embark on a journey of reading and tactile learning with Little Wolf and Little Chick as they discover and devour a variety of foods. For emergent print readers, pictures act as an important bridge helping the child take a more active role in reading, as a listener and as a reader. Tactile illustrations in Let's Eat! are designed to serve a similar purpose. In addition, they offer critically important opportunities to build exploratory skills, tactile discrimination skills, and encounter spatial relationships.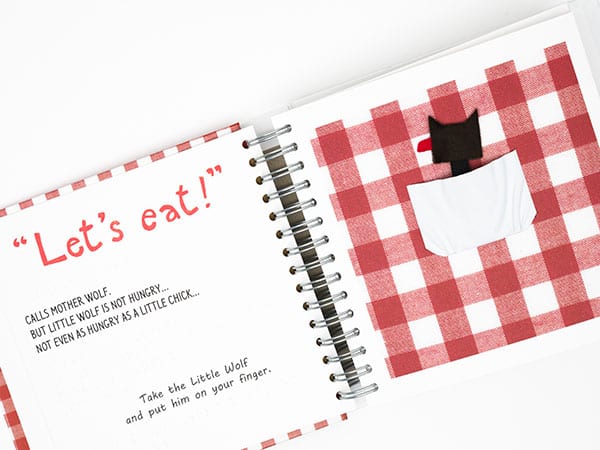 Games
Six Little Dots, Game of Cards-UEB
Six Little Dots Game of Cards offers 42 colorful tactile cards that belong to one of seven different texture "families" (names in print and braille on each card). Within each family are six unique cards, each with a single textured Dot in numbered positions modeled after the arrangement of dots in a braille cell. The goal is to collect all six Dot cards needed to form a complete family.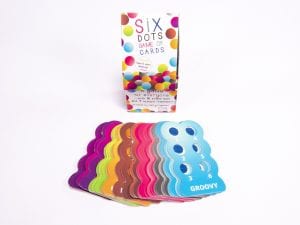 Visit aph.org/shop to learn more and purchase these products today.
Share this article.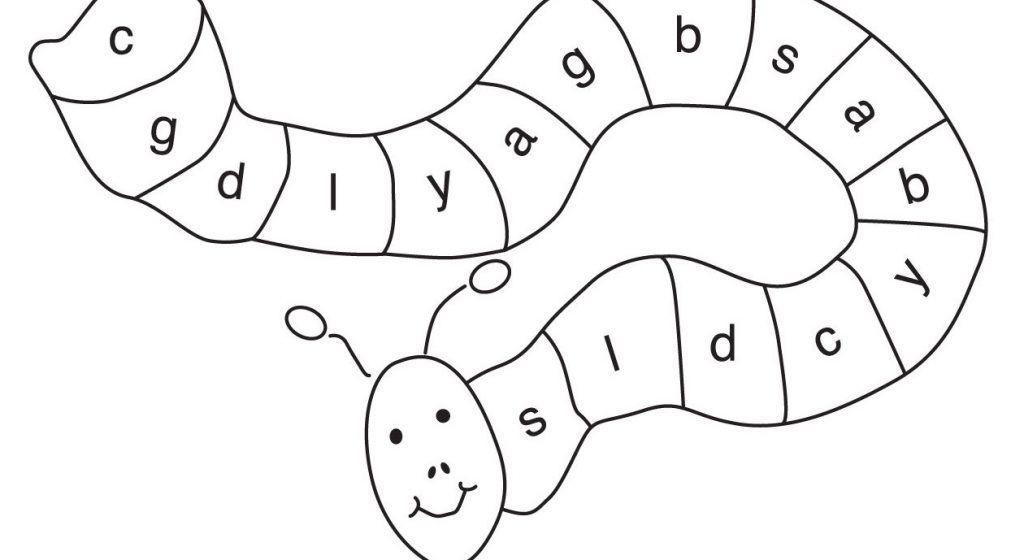 Learning braille can be fun for all students. Reinforce braille letter recognition and teach vocabulary words with the following games...