LEGO® Braille Bricks On-Demand Learning Course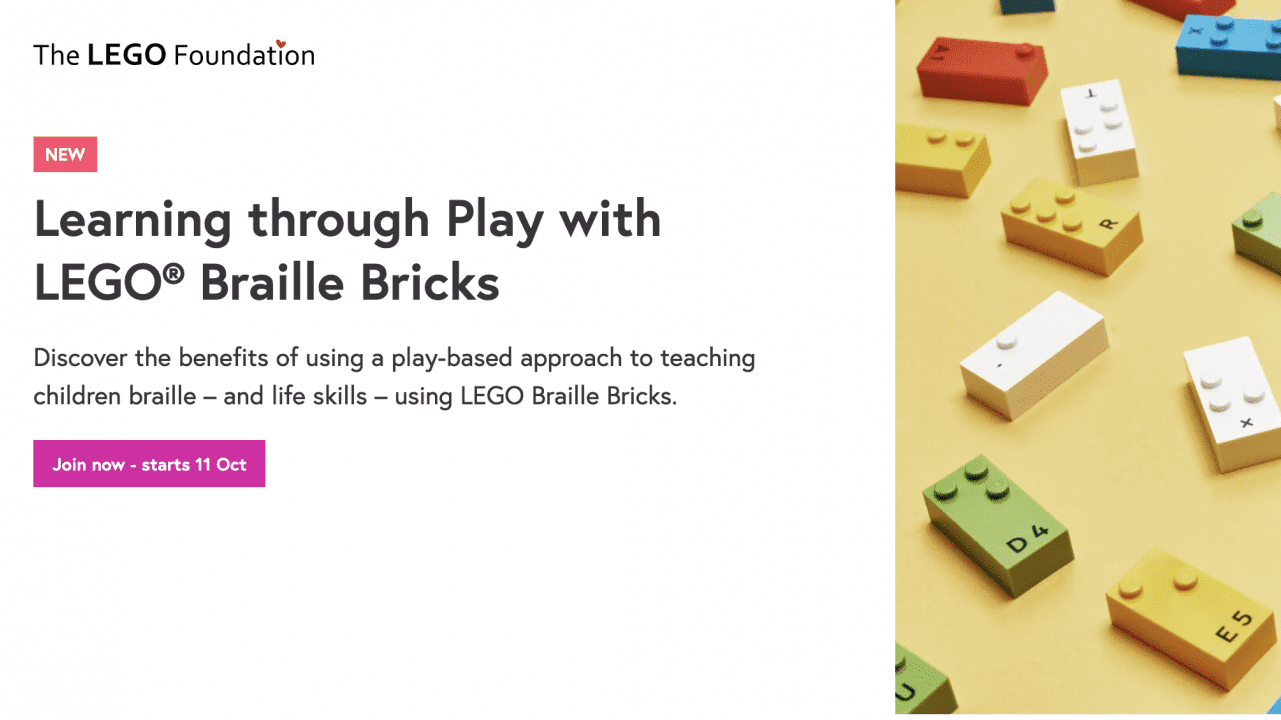 The Power of Learning Through Play
More than a year ago, we partnered with the LEGO Foundation to provide LEGO® Braille Bricks to students who are blind and visually impaired across the US. Our shared goal is to support the development of tactile skills and create a fun introduction to braille. The bricks feature studs on top which reflect individual letters and numbers in the braille alphabet and also feature printed letters, numbers, and symbols so that they can be used by sighted peers, classmates, and teachers in a collaborative and inclusive way. Together, we are working to create a generation of lifelong learners by supporting access to learning through play for every child. For more information on how educators in the US can receive a kit, head over to the LEGO Braille Bricks page of our site.
Supporting Educators
Teachers and practitioners play a vital role in driving learning through play by working directly with learners to co-construct knowledge. That's why we're excited to announce that the LEGO Foundation has created a new, on-demand learning course on Future Learn called Learning through Play with LEGO Braille Bricks! The goal of this online course is to reach more teachers and make it as easy as possible for them to learn this innovative pedagogical method.
About the Course
The course, Learning Through Play with LEGO Braille Bricks, is intended for practitioners working with children with visual impairments to use the unique and playful hands-on tool. By the end of the course, they'll be able to: (1) teach pre-braille and braille in an inclusive setting, (2) apply a play-based method, (3) create their own braille activities and lesson plans, and (4) collaborate with peers to further develop the program.
This fully accessible, virtual course is now available via Future Learn and can be taken on-demand at one's leisure. The course lasts 8 weeks and requires 2 hours per week with active discussion encouraged, with a course certificate received upon completion. Watch this introductory video to learn more!
The LEGO Foundation hopes that, at the end of the course, practitioners will feel a new confidence on how to create a fun, interactive program for their students and get creative with the Bricks in their classrooms!
More Resources
Share this article.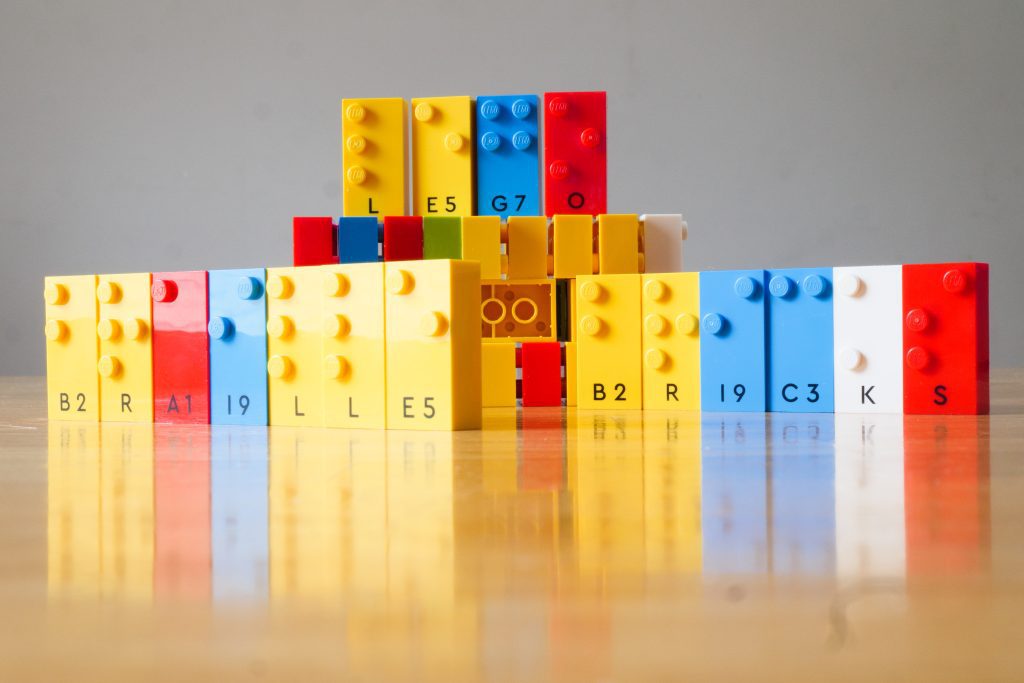 Join Marie Oddoux and Marc Angelier of the LEGO Foundation for a CEC preconference training on LEGO Braille Bricks. CEC...