Pack Your Reusable Bag: It's Time for a Three-Part Grocery Store Adventure!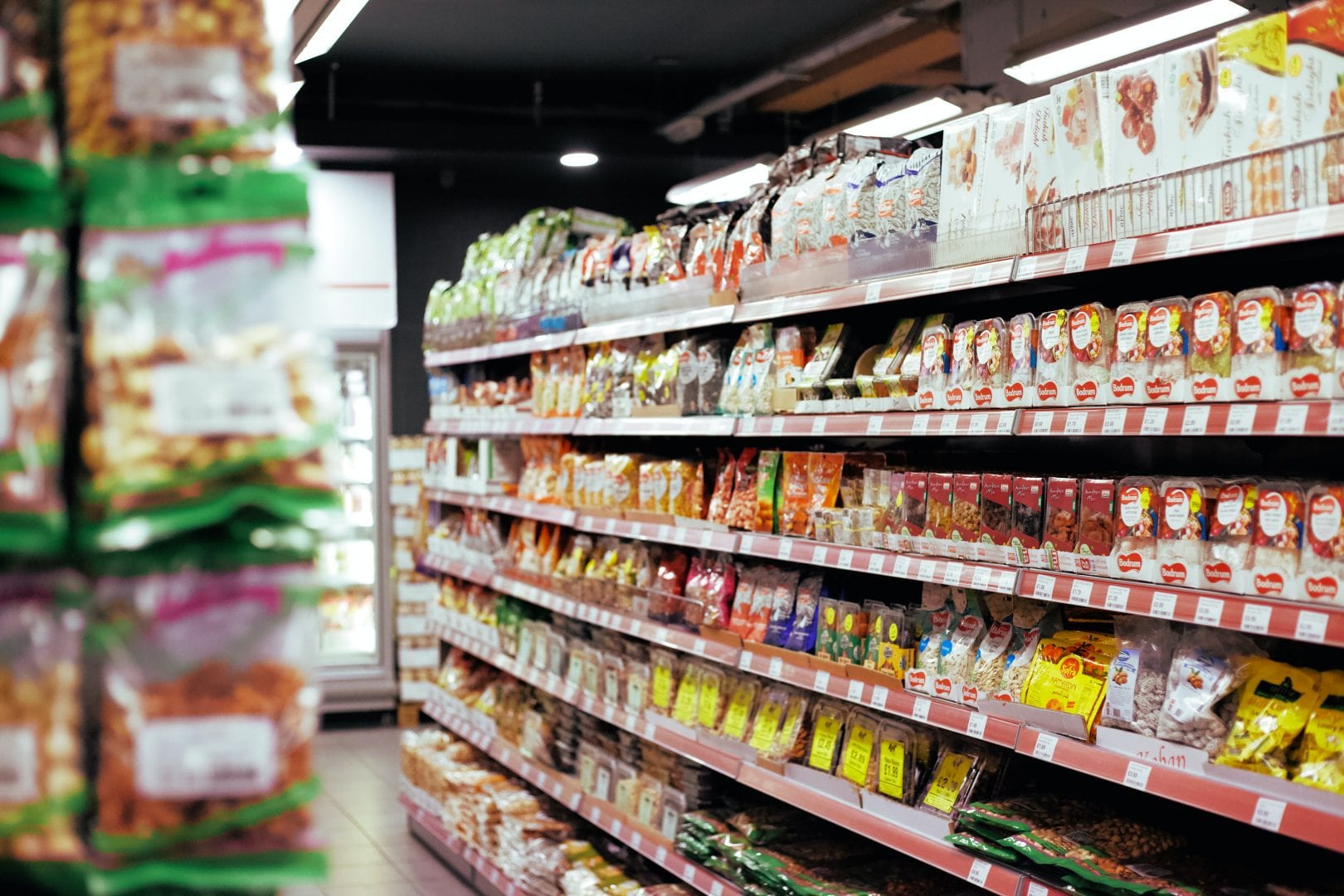 This adventure can be done virtually or in-person.
*For virtual play–you will need to go to your grocery store website and type in the items to find them.
This activity is pulled from our Virtual ExCEL Camps happening summer of 2020! While these activities are written to fit into the larger lesson plan of the camp themes, you can complete them with your little one at any time. Learn more about our Virtual ExCEL Summer Camp here!
Appropriate Age Range: 15 to age 21 
Materials Needed:
A way to get to the grocery store or to go online to look at the grocery stores website
a note taking system like Google docs, an iPad, or a braille device or recording device
Adventure #1: Test your grocery store knowledge
Read the question, make your best guess, and look up the answer to see if you're right! We found some of the answers for you.
Question: How many fruits & vegetables does a regular grocery store carry in their store?
Question: What is the name of the section for fruits and vegetables?
Question: How long does the average shopper spend in the grocery store?

Answer: According to the Time Use Institute, the average shopping trip takes 41 minutes. If you multiply that by the 1.5-trip per week average, that's over 53 hours per year you're spending in the grocery store. (Source)

Question: How many supermarkets are there in the U.S.?

Answer: Altogether, there are nearly 38,000 supermarkets in the United States. Seventy percent of those are conventional grocery stores, with supercenters, gourmet stores, warehouse clubs, and military commissaries making up the remaining 30%. (Source)

Question: How many items does the average grocery store carry?

Answer: Not being able to find what you need usually isn't an issue at your typical supermarket. For example, in 2014, grocery stores offered more than 42,200 items on average. (Source)

Question: What foods are located in the deli section?
Question: What is an endcap?

Answer: Product manufacturers pay for prominent "endcap" placement—on the ends of the aisles—to advertise new or popular products.

Question: Where is the meat & dairy sections located?

Answer: "Stores typically put these items in the farthest reaches of the store to expose customers to the maximum amount of product on their 'quick trip' so they will impulsively buy other things," says Tesler.

Question: What items are considered "impulse buys at a grocery store"

Answer: Candy, magazines & small electronics like power cords
Check out this fun article about the layout of a grocery store
Adventure #2: The Price is Right
How well do you know the price of average food items? It's important to know costs before you start shopping so that you can prepare an accurate food budget. Here's a list of average items most people buy. Put your price guess next to each item. Then go to a grocery store OR go online (or both!!) and compare your guess to the actual price.
Loaf of white bread
Gallon of milk
name brand frozen cheese pizza
Gallon of cookies & cream or Oreo ice cream
One Gala apple (that's a regular apple)
Box of L'eggo chocolate chip waffles
Ramen noodles
A 2 liter of Mountain Dew
Box of Honey Nut Cheerios
A carton of a dozen eggs
Package of Chips Ahoy cookies
Bag of baby carrots
Now ask your parents for the family grocery list. Ask them to help you make a list of family favorite items. You guess the actual price of each item! You can play this with a sibling and see who can win more with the real price.
Adventure #3: Your plan for grocery shopping success!
Now that you have learned some facts about the grocery store and you have a good idea for the cost of items you really like, you are ready to create a plan for yourself.
Answer the following questions to help you create your success plan:
Do I want to grocery shop online or in person?
What's my food budget?
Do I know the name brands of the foods I really like?

Grocery shopping tip: You can't just say "I want soda." You have to know if you want the name brand, Dr. Pepper or the store brand (something like Dr. Thunder).

Are there any sales on the items I want to buy?

Grocery shopping tip: There could be some good deals such as a "BOGO" (buy one, get one free) or money savings (such as $1 off your item)

What kind of shopping list do I like to make?

Grocery shopping tip: Don't try to memorize what you need. You will forget something! Have a list and include your budget. You can also do a running tally of your purchases if you are shopping in the store. Online shopping provides you with a tally of your items in your cart.

Remember the art of a good question when shopping in a store.

Grocery shopping tip: Lots of people can't find items when grocery shopping. Have a plan for how you will ask questions and evaluate the answers. Don't let someone just say "it's over there…". Get specific information.
Create a plan for grocery shopping and then ask your parents to let you do it! Perhaps you can get/order the weekly grocery list. After you finish shopping, take a moment to self-evaluate how things went. What things do you need more practice with? What worked well for you?
Extension:
If you can, go buy a pack of ramen noodles! Here's a bonus extension activity that uses ramen noodles.
 Authors: 
JoAnne Chalom is President of In Focus Mobility and has been working with individuals with disabilities for over thirty years. JoAnne teaches younger and older individuals orientation and mobility. JoAnne enjoys spending quality time with her grand dog, Cody.
Robbin Keating Clark is the Expanded Core Curriculum Coordinator at Utah Schools for the Deaf & Blind and has been working with students with visual impairments for nearly two decades. She is enthusiastic and energetic about the Expanded Core Curriculum.  In her free time she likes to spend time with her children.
Susan Drake has been a special education teacher for seven years and is completing her certification as a teacher of the visually impaired at Missouri State University.  She lives on a farm with her veterinarian husband Randy, son Renin, a herd of corgis and cows.  
Share this article.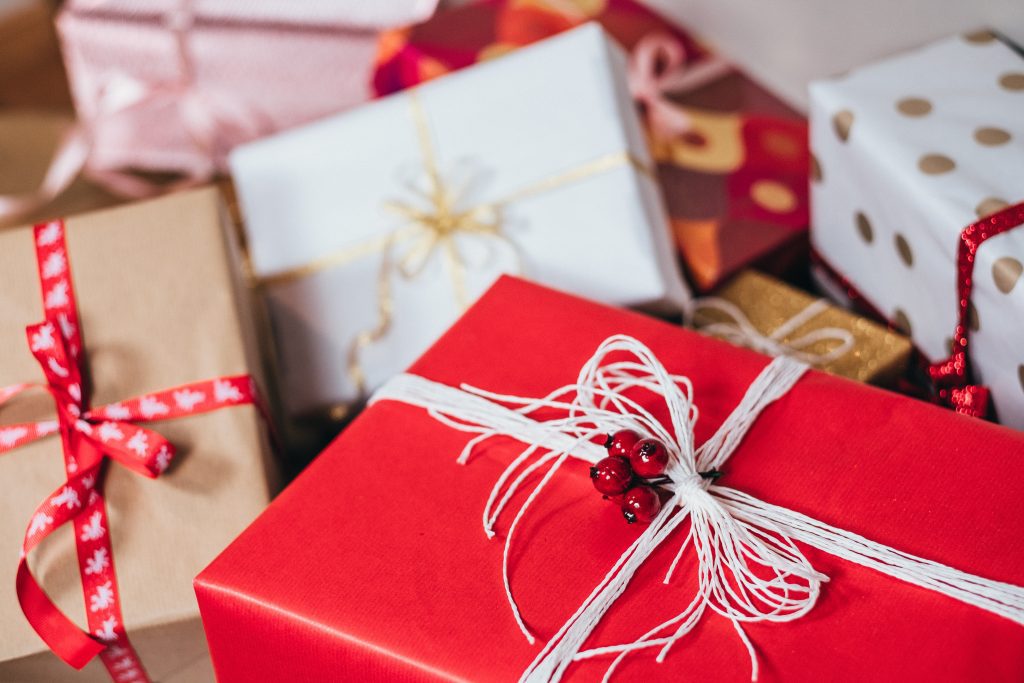 The holidays are a great time for fun, family, and food. This time of year also includes many learning and...