Partners in O&M: Meet the Editors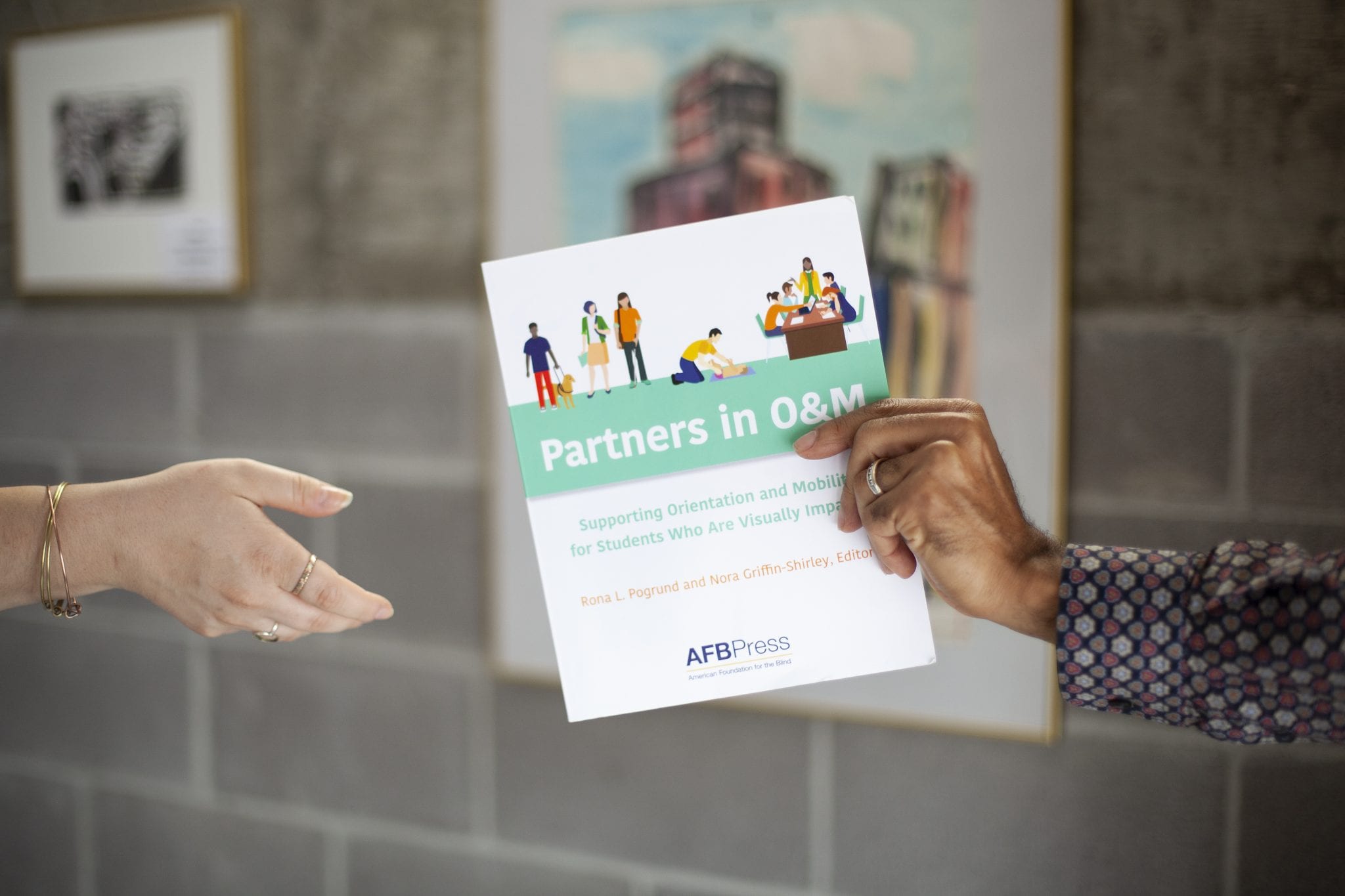 Partners in O&M is designed to help people who work with individuals who are visually impaired, teach the skills needed to travel safely and live independently in their home, school, and community. Orientation and Mobility (O&M) Specialists are experts who teach these skills, but what about when they aren't around? Two professors at Texas Tech University saw a gap in education where teachers, other related service professionals, and families needed one centralized resource. From their idea, came Partners in O&M: Supporting Orientation and Mobility for Students Who Are Visually Impaired, a book published by the AFB Press and distributed by the APH Press.
Partners in O&M not only provides a solid foundation for future O&M specialists and teachers of students with visual impairments, but helps others as well.  "There are many other members of the educational team who are not O&M specialists, but who work or live with students with visual impairments on a regular basis, who need to support the O& M skills the students are learning in their daily routines," explained Rona Pogrund, one of the book's editors. "Partners in O&M provides the introduction to O&M that all partners need to best meet the needs of their students."
The book brings together O&M experts from across the country who contributed to this needed resource. The information was compiled and edited by Rona L. Pogrund and Nora Griffin-Shirley. When asked what they hoped this book would accomplish, Pogrund said "We hope that this book will provide the foundation information needed by future vision professionals as well as all the other team members who work with students with visual impairments and family members to be able to support O&M across all environments at home, school, and in the community so that students are getting reinforcement of the O&M skills they are learning so that generalization occurs beyond the time they spend in their O&M lessons with their O&M specialist."
This excellent resource is available on the APH shopping website.
Share this article.