The Tactile and CVI Book Builder Kits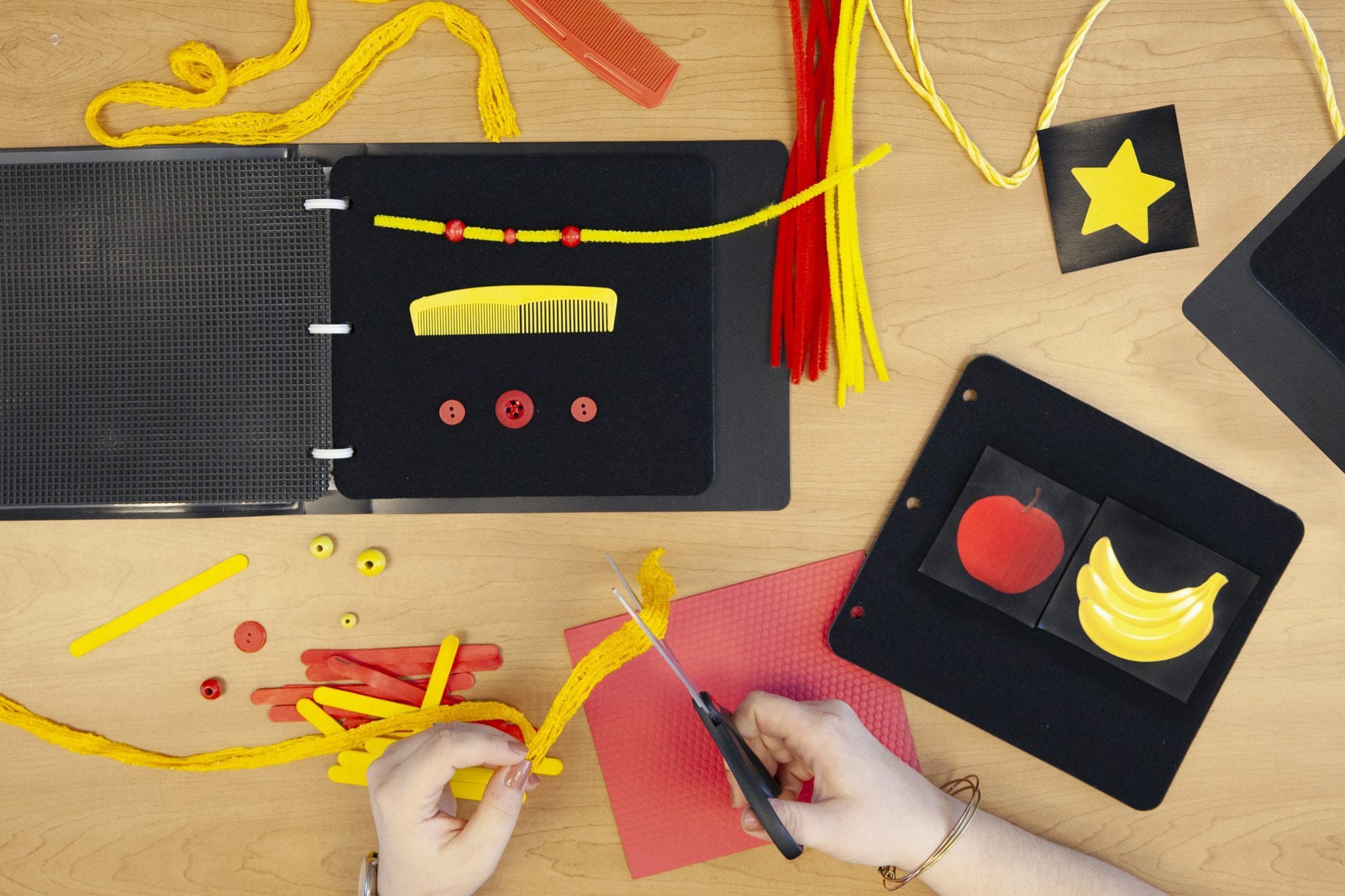 For a typically sighted child who is not yet a reader, visual illustrations offer an important bridge to "making meaning" out of the story, helping him/her take a more active role—first, as a listener and later, as a beginning reader.
How do you create those same benefits for a child who is blind or visually impaired? Customized learning tools can make a big difference, but creating them can be difficult and time-consuming. APH is happy to introduce two great products with the same mission: making it easy to create meaningful and appropriate books that provide a foundation for literacy for young learners.
Tactile Book Builder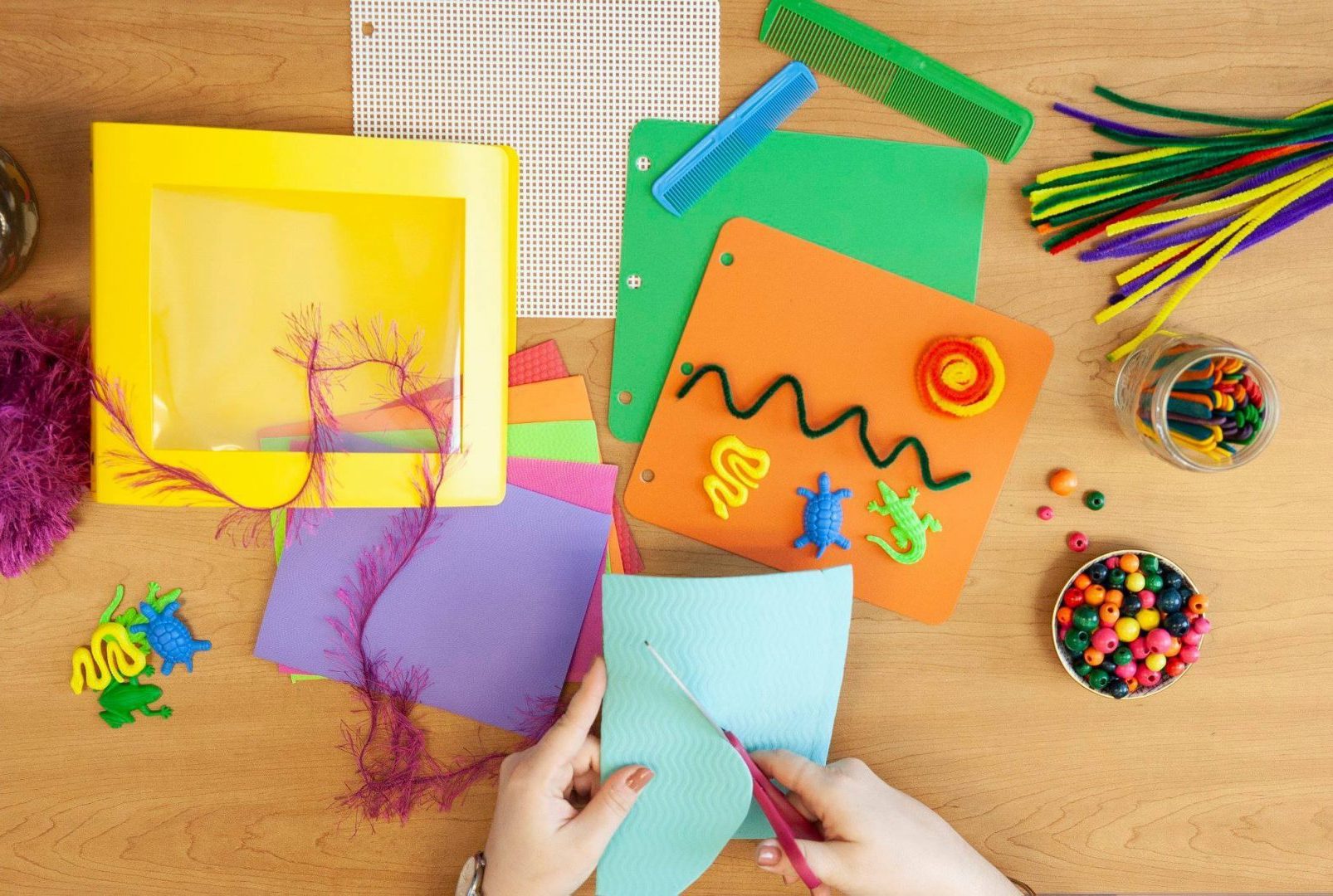 The Tactile Book Builder includes binders and a variety of page types, provided in black and a range of colors. The materials in the kit allow you to use objects and textures to create different types of tactile illustrations, accompanied by print or braille text. The Tactile Book Builder manual guides teachers and parents in designing individualized books—first-hand experience stories, concept books that are meaningful and appropriate for young tactual learners and dual visual/tactual learners. Buy the Tactile Book Builder here.
CVI Book Builder
CVI Book Builder was created for children with Cortical/Cerebral Visual Impairment (CVI). Because children with CVI often have difficulty in understanding objects, pictures, and letters presented against a complex background the CVI Book Builder takes a different approach. In the kit, you'll find black pages and black binders that serve as low complexity backgrounds where you can present familiar items, photos, and eventually words. The CVI Book Builder manual guides parents and teachers in creating individualized books specifically for their reader with CVI. Buy the CVI Book Builder here.
The possibilities are endless with our customizable book builder kits! From infants to grade-schoolers, you can help your child learn the kind of narrative tracking and storytelling that typically sighted children get from visual illustrations including fine motor, exploratory, and cognitive skills.
Interested in buying a book builder kit? Want to see what each kit contains? Follow the links below for more information.
Share this article.