Reach & Match Multisensory Approach Supports Children with Low Vision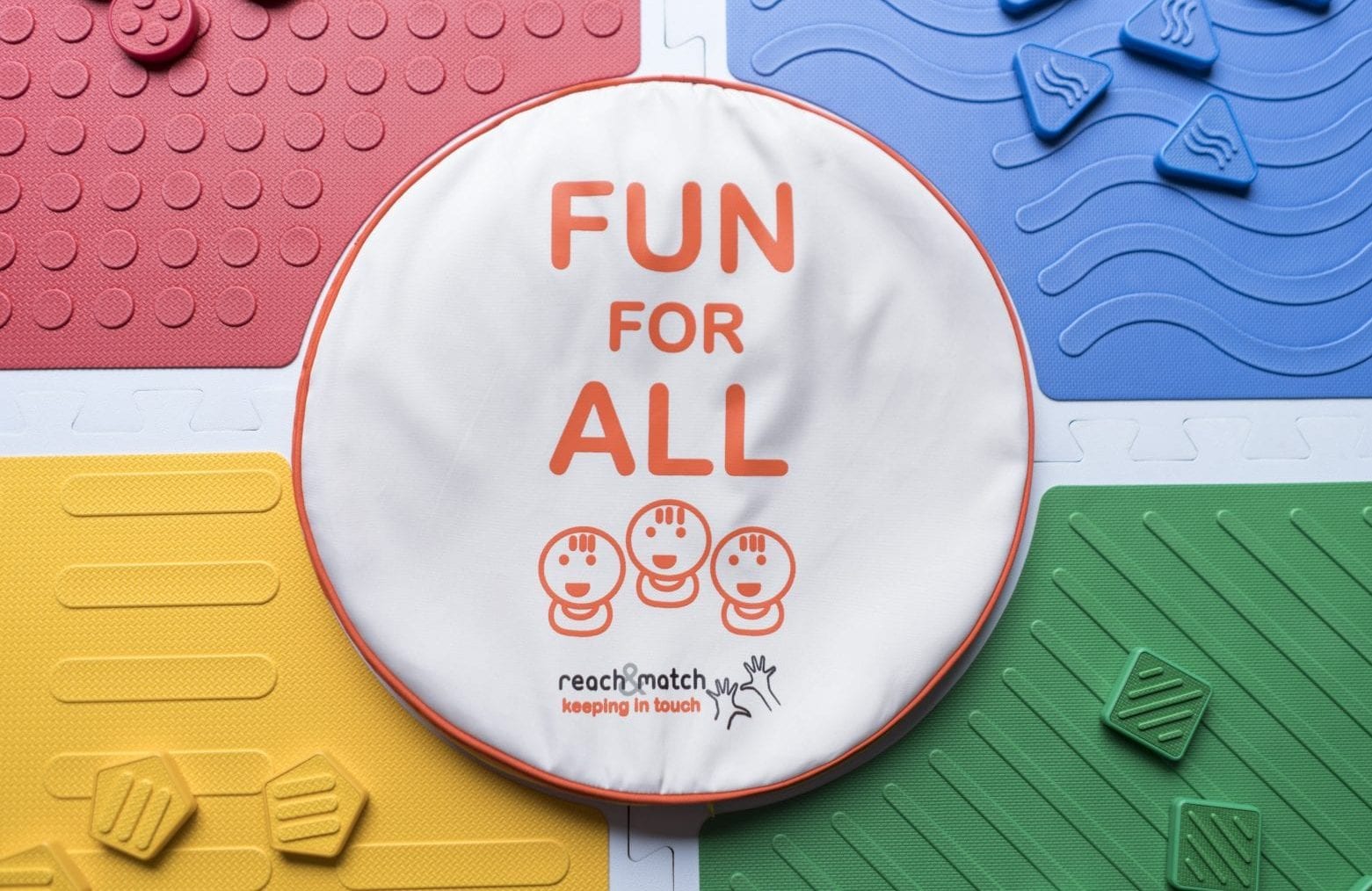 Most children with low vision are attracted to bright colours, tactile objects, and auditory components. A multisensory approach integrates sensory activities that allow children to learn through different senses; hence, it effectively supports children with low vision to learn different skills.
Reach & Match's unique value is to provide an exceptional multisensory experience for children with vision impairment or multiple disabilities to develop braille and print early literacy skills and social skills through tactile strategies and play-based activities.
Through the Reach & Match Learning Kit®, children learn the mobile symbols by touching the tactile patterns on one side of the sensory playmats while on the other side children learn braille and print with the alphabet tiles. The Reach & Match kit fosters manual dexterity, motor development, and direction and spatial awareness while learning braille and print literacy and numeracy skills and building children's confidence and social skills through play. The play mats can create 2D and 3D configurations that provide distinct ways for individual and group learning through play. To learn more about its features, watch this introduction video.
Fun and Social Interactive Reach & Match Experience
Children with low vision are excited when they can see the bright colours of Reach & Match and hear the different sounds of the shaped tiles. Plus, there are engaging activities designed to develop sight and visual skills, hearing skills, and touch integration.
The Children's Mobility Service team at Guide Dogs Victoria in Australia have been enjoying their Reach & Match experience. Darren Moyle, Children's Orientation & Mobility Instructor, shared that:
"Reach & Match is a fantastic educational, inclusive, and fun resource for children who are blind or have low vision in the early years. It is a teaching resource that can be used to develop spatial awareness, early braille and tactile exploration skills in children through games and exploratory play. It offers a range of tactile surfaces to be explored as well as bright high contrasting colours to assist children who have some residual vision to access the tool and explore visually.
The Children's Mobility Service team used Reach & Match as a teaching tool in a number of individual and group programs and camps. The suggested activities in the provided booklet offer a range of opportunities to develop Orientation & Mobility skills as well as games to assist in developing self-initiated movement and creativity in children.
The Reach & Match Learning Kit is thoroughly enjoyed by children individually, with family and in small groups as they discover new and exciting concepts and create their own games while working together."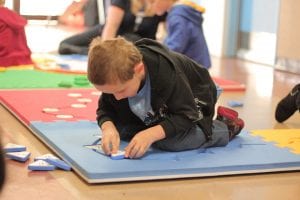 Reach & Match Core Learning Outcomes
Reach & Match Inclusive Learning Program includes over thirty play-based individual and group learning activities which focus on seven core foundational learning outcomes: braille and print literacy, cognitive skills, sensory integration, sense of satisfaction, language enrichment, body movement, and social interaction. A series of comprehensive training videos have been developed to support teachers and professionals in applying the program for children with different needs.
Order your Reach & Match today to start the multisensory experience! To learn more, watch APH's Access Academy webinar on Using Reach & Match to Engage and Educate all Children or visit the Reach & Match website.
Share this article.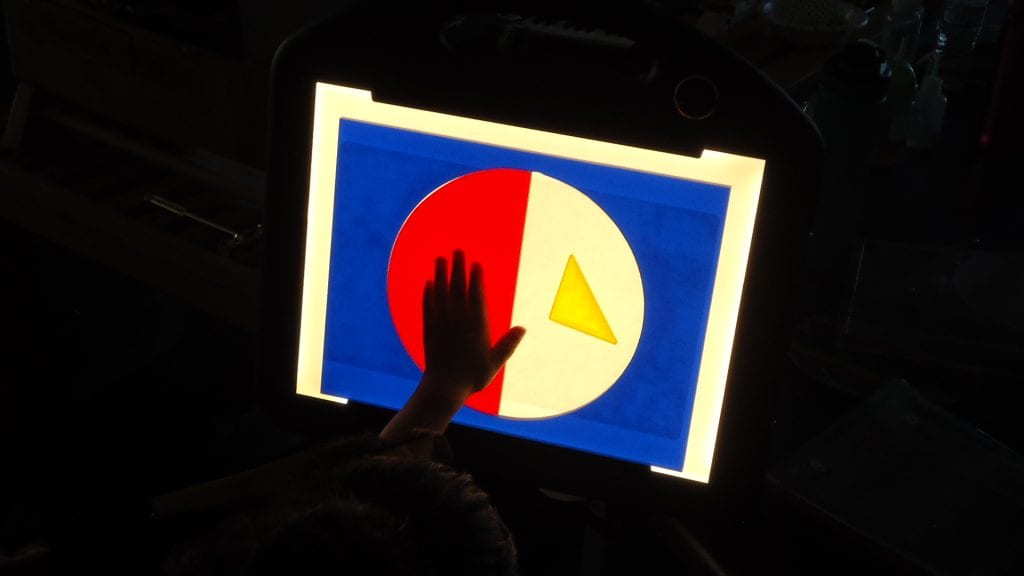 From the Past to the Present Long ago, creative teachers of students with visual impairments (TVIs) had to make their...